6 New Year's Eve Appetizers – perfect appetizers to ring in the new year! These are all easy appetizers that are great for feeding a crowd.
And for even more family friendly New Year's Eve fun, make sure to check out 50 Mocktail Recipes. You can find a great way to celebrate with a fun drink in your hand!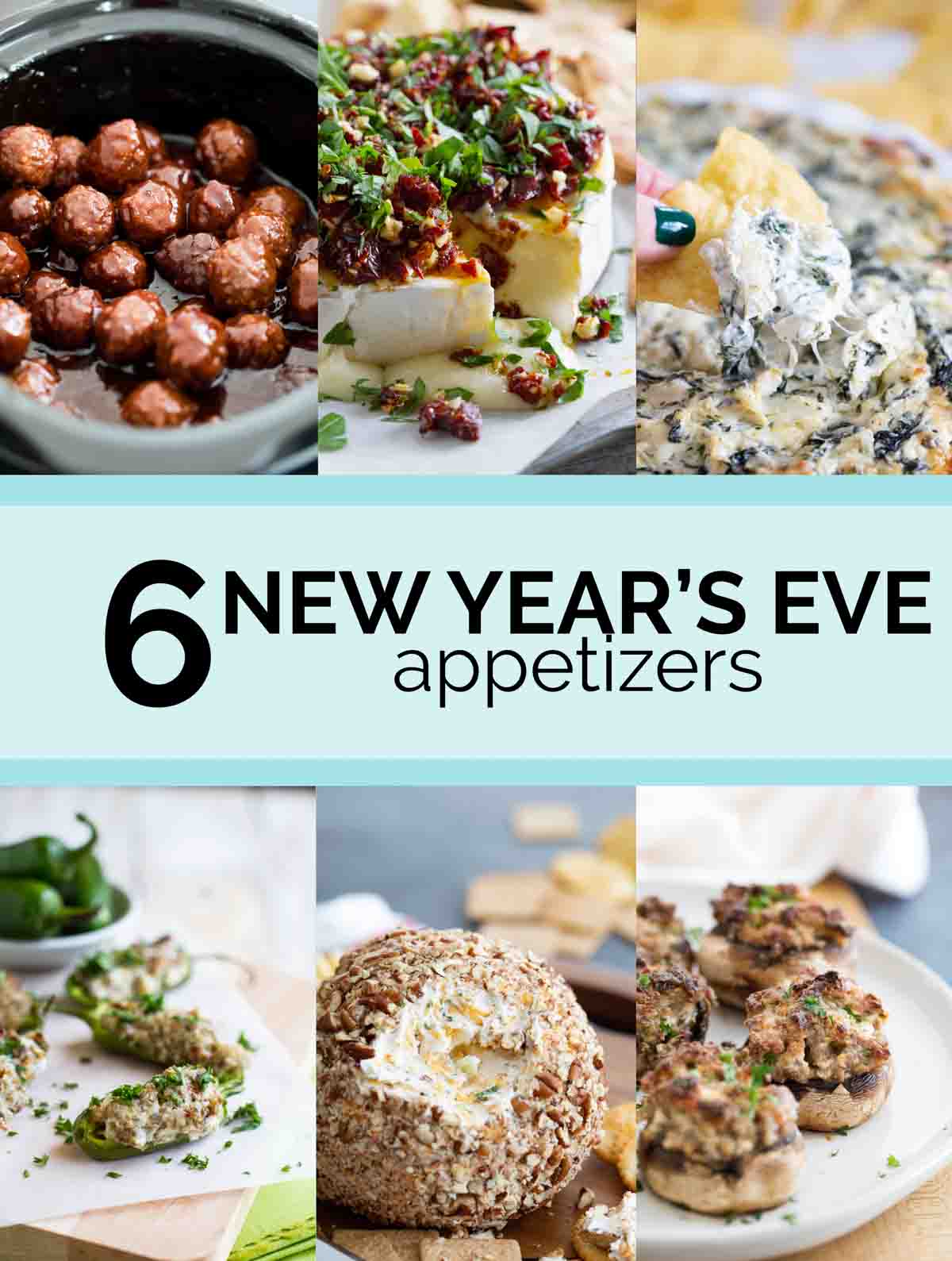 One of my favorite things about this time of year is how we can go from one celebration to another. From Thanksgiving to Christmas to New Year's Eve. It's the ultimate time for party food and celebrating.
I know it can get overwhelming when you try to decide just what to make, though. So today I'm sharing my 6 favorite appetizer recipes that are perfect for New Year's Eve.
Every year for New Year's Eve, my family rents a cabin together and we all just make appetizers for dinner on New Year's Eve. We spend the evening playing games and doing puzzles and eating all the appetizers. It really is one of my favorite nights of the year.
So this list of appetizers are not your fancy-schmancy ring in the new year in your ball gown or tux type of recipes. These are the kind that are meant to be enjoyed with family and friends spending the evening relaxing together. They are all tried and true and our family favorites.

Spinach Artichoke Dip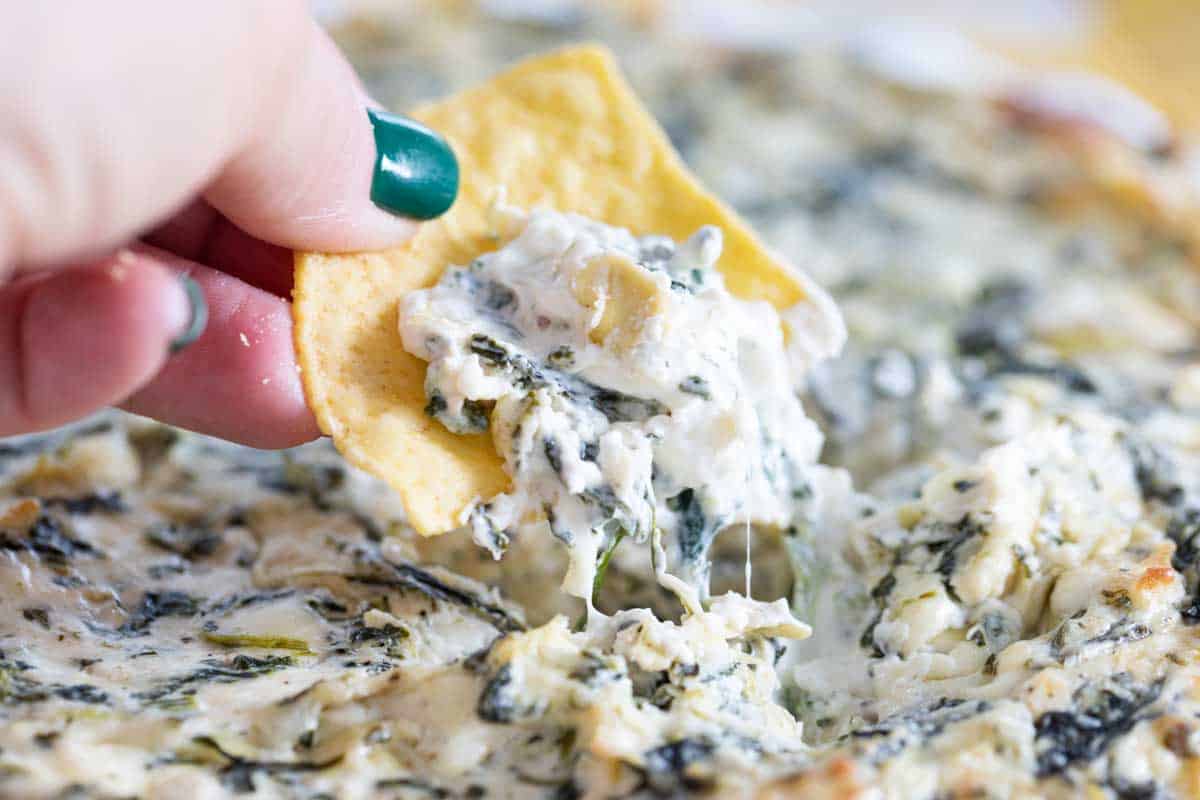 You can never go wrong with Spinach Artichoke Dip! There is something about this easy appetizer that always makes it a crowd favorite. Even spinach haters usually can't keep their hands out of this. I do have two different versions here on the blog – one is a traditional recipe, while the other is a slow cooker version. They are both great – so don't make me choose a favorite. If you are short on oven space, the slow cooker version does come in handy.
Check out the traditional Spinach Artichoke Dip or the Slow Cooker Spinach Artichoke Dip.
Cheese Ball Recipe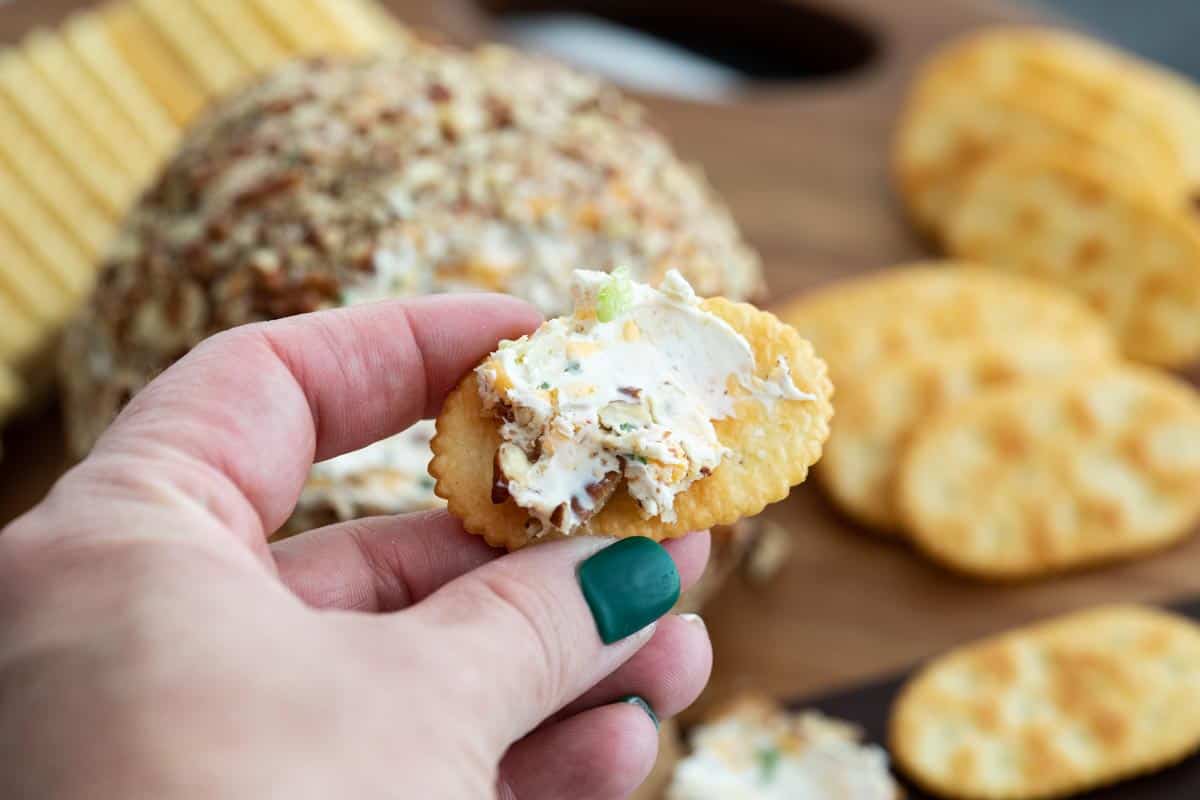 This Cheese Ball Recipe is not only a family favorite, but it's a recipe that has proved its popularity at parties everywhere. You know that if you put a cheese ball on the table, people will come back to it over and over again all night long. This is a very traditional recipe, but you can always go for my Southwest Cheese Ball. Or you can always go for a sweet version – I have several dessert cheese balls, but this Red Velvet Cheese Ball is my favorite.
Baked Brie with Sun-Dried Tomatoes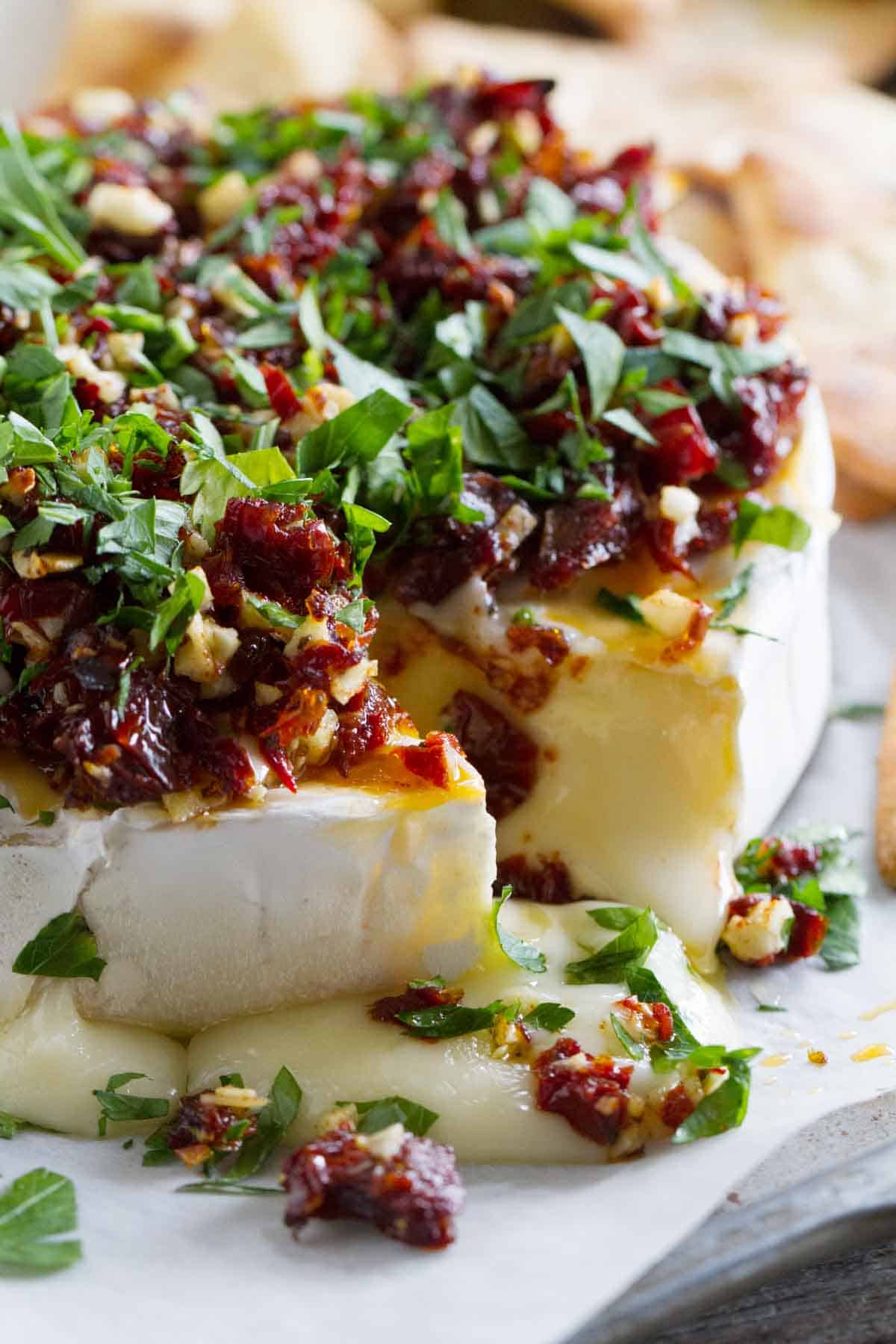 This Baked Brie Recipe is the fanciest looking recipe here, but really is probably the easiest! The kids may not go crazy over this, but the adults definitely will. I have made this one over and over again, and I never get sick of it. It doesn't hurt that it only takes minutes to put together.
Crockpot BBQ Grape Jelly Meatballs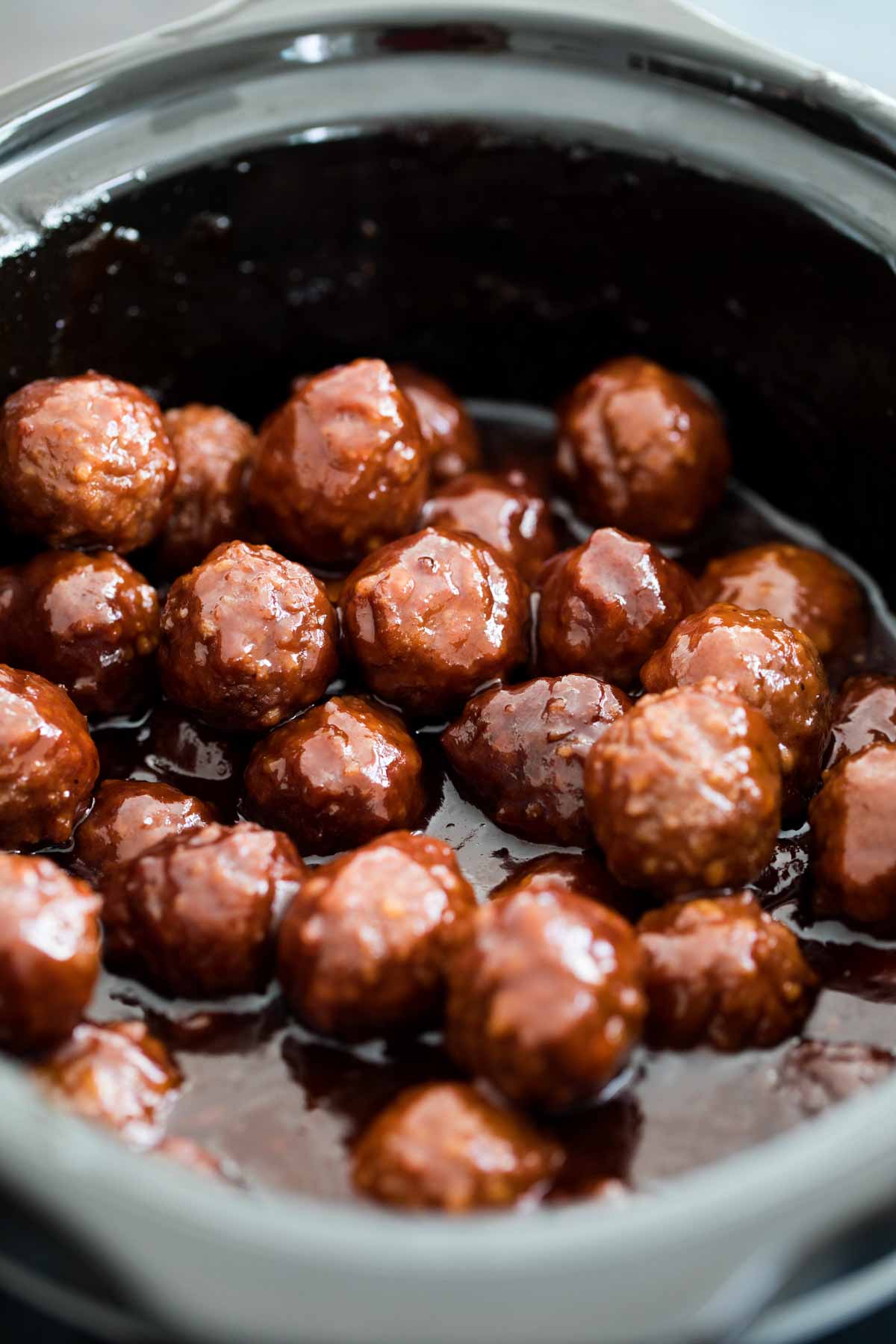 With these Crockpot BBQ Grape Jelly Meatballs – if you know, you know. Yes, the combination sounds really bizarre. No, you wouldn't normally think to put bbq and grape jelly together. But it is the perfect combination of sweet and savory. I'm actually going to be trying this recipe this New Year's Eve with little smokies instead of meatballs and I'm super excited.
Sausage Stuffed Mushrooms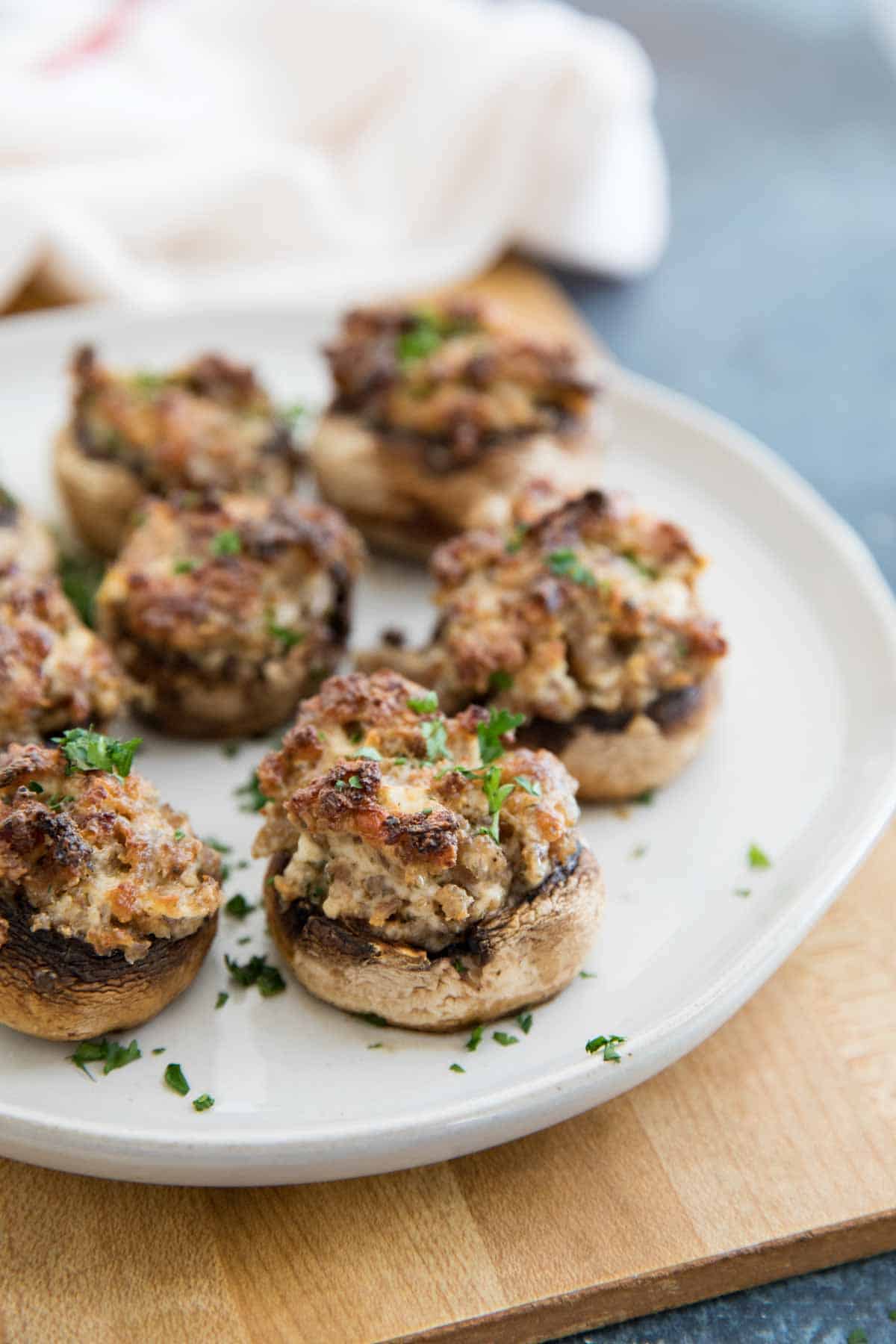 The biggest hint I have for these Sausage Stuffed Mushrooms is to double the recipe, because these always go quick! This is my very favorite stuffed mushroom recipe – I don't think I've even tried another since I started making this recipe.
Sausage Stuffed Jalapenos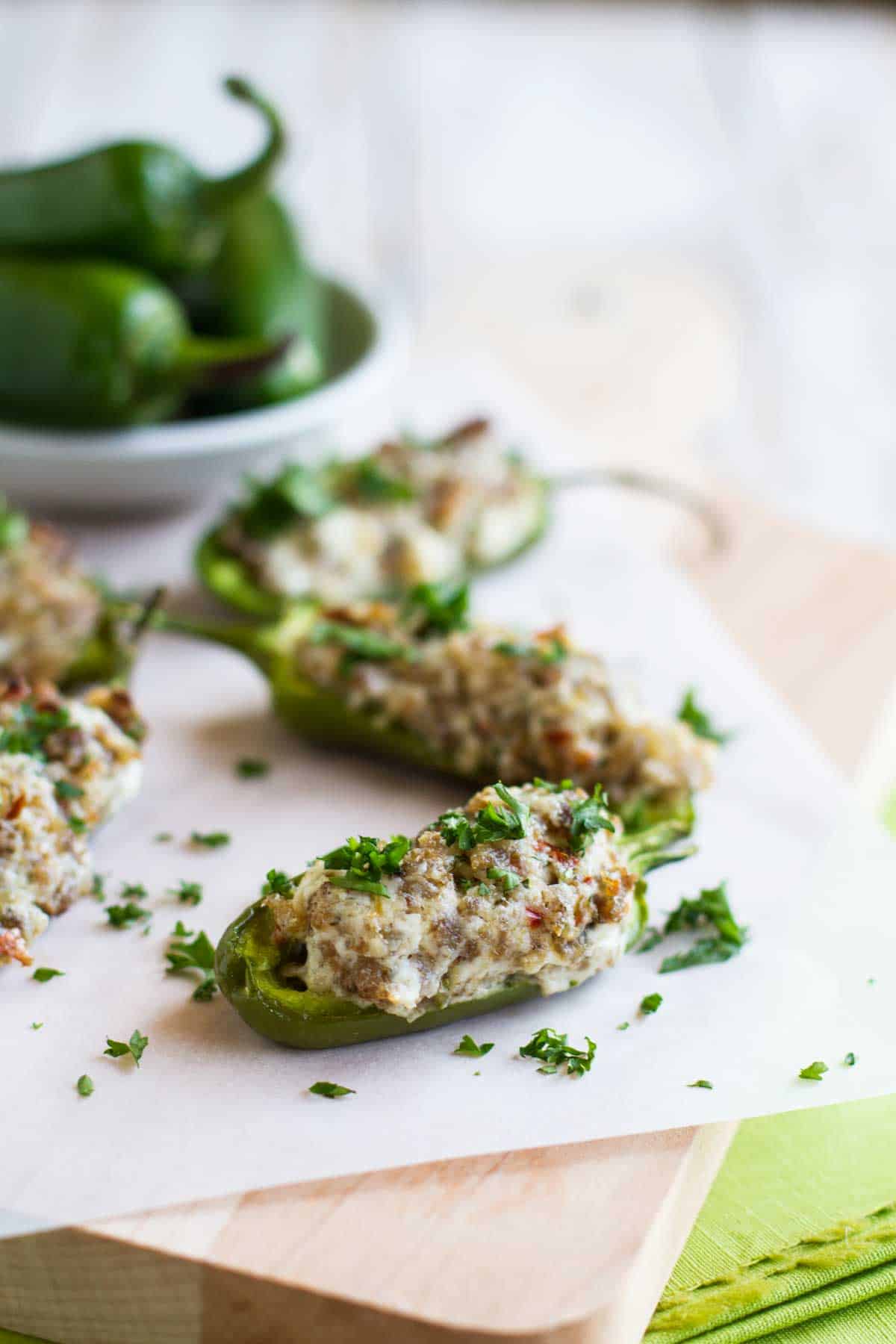 I love the bacon wrapped, cream cheese filled jalapenos just as much as the next guy, but for me, these Sausage Stuffed Jalapenos win out. You still get the cream cheese in there, and your pork comes in the form of sausage instead of bacon. These are less time consuming, and just as good (if not better!) Just remember that how many you will make with this recipe depends on the size of your jalapenos.
Even More Appetizers
The appetizer fun doesn't end here! Make sure to check out all of my other appetizer recipes – there is really something there for everyone!