My favorite New Year's Eve Appetizers – perfect appetizers to ring in the new year! These are all easy appetizers that are great for feeding a crowd.
And for even more family friendly New Year's Eve fun, make sure to check out 50 Mocktail Recipes. You can find a great way to celebrate with a fun drink in your hand!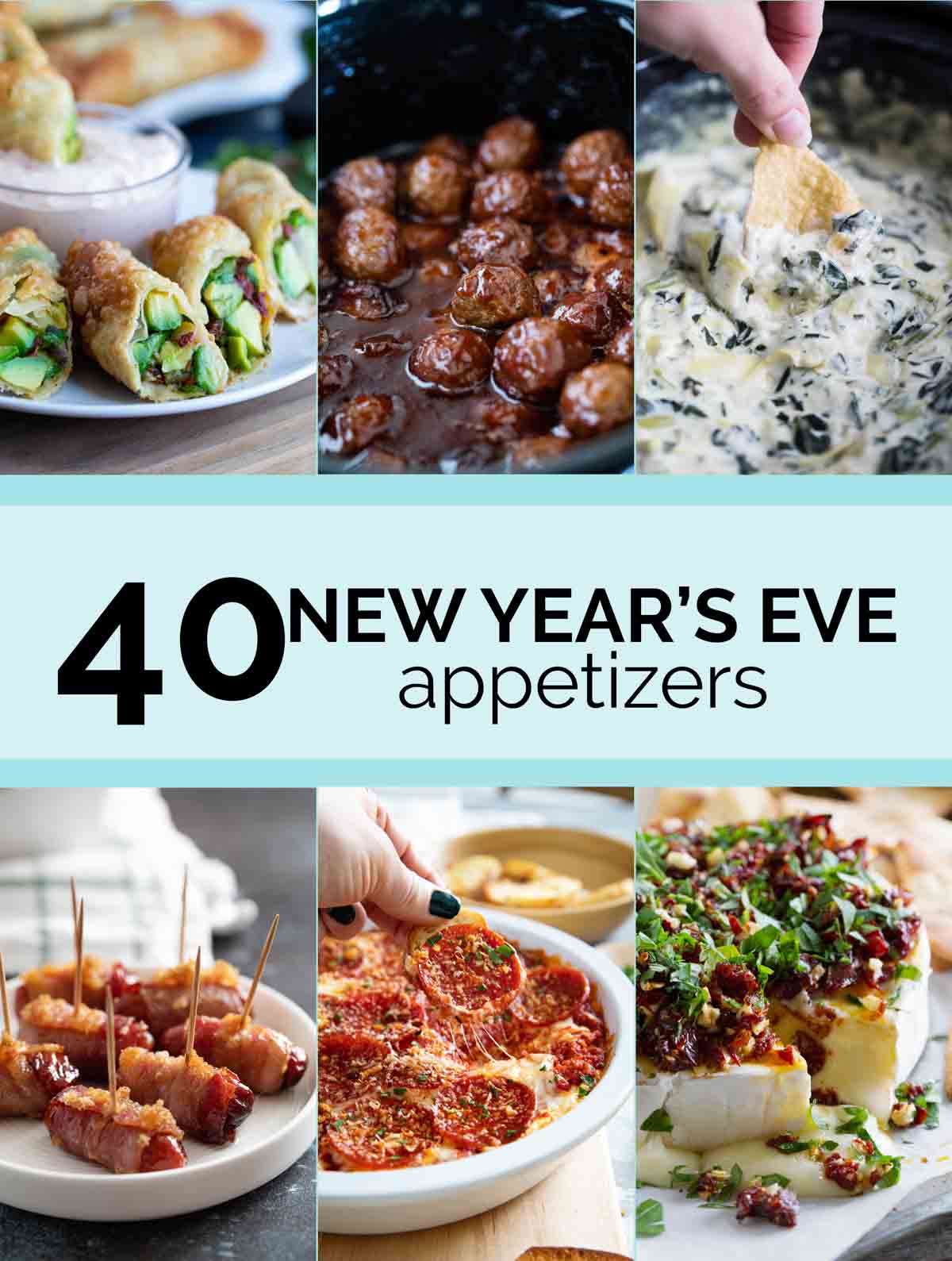 One of my favorite things about this time of year is how we can go from one celebration to another. From Thanksgiving to Christmas to New Year's Eve. It's the ultimate time for party food and celebrating.
I know it can get overwhelming when you try to decide just what to make, though. So today I'm sharing my favorite appetizer recipes that are perfect for New Year's Eve.
Every year for New Year's Eve, my family gets together and we all just make appetizers for dinner on New Year's Eve. We spend the evening playing games and doing puzzles and eating all the appetizers. It really is one of my favorite nights of the year.
So this list of appetizers are not your fancy-schmancy ring in the new year in your ball gown or tux type of recipes. These are the kind that are meant to be enjoyed with family and friends spending the evening relaxing together. They are all tried and true and our family favorites.