This Overnight French Toast Casserole is prepared the night before for an easy, crowd pleasing breakfast. This breakfast casserole has all the flavors of French Toast with a sweet maple custard that is soaked into bread. It is great for holiday mornings or for when you need to feed a crowd.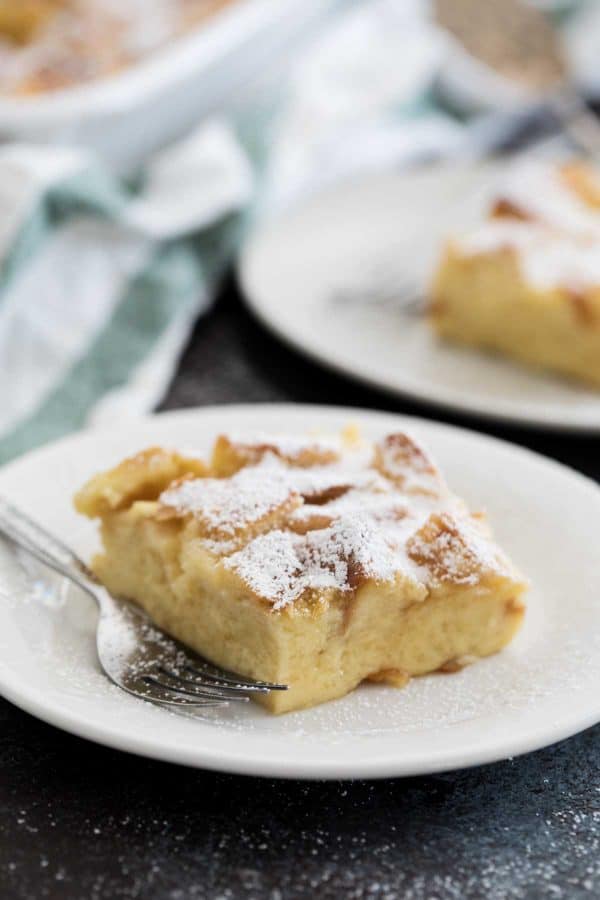 Overnight French Toast Casserole Recipe
I remember the first time I tried making an overnight breakfast casserole. It was a disaster.
I was hosting a bridal shower at my house.  It was on a Saturday morning, and breakfast/brunch items were on the menu.  Being the adventurous person that I am, I decided to try out a new recipe.  Don't get me wrong – I often try out new recipes on guests, but 98% of the time, those guests are family members who are very forgiving if something doesn't turn out.  Well, for this shower, I didn't know the majority of the girls there.  Yet still, I thought it was a good idea to try out a new recipe….