My basic pie crust recipe that I have been using for years. This is the best pie crust recipe that is flavorful and flaky – just like a pie crust should be!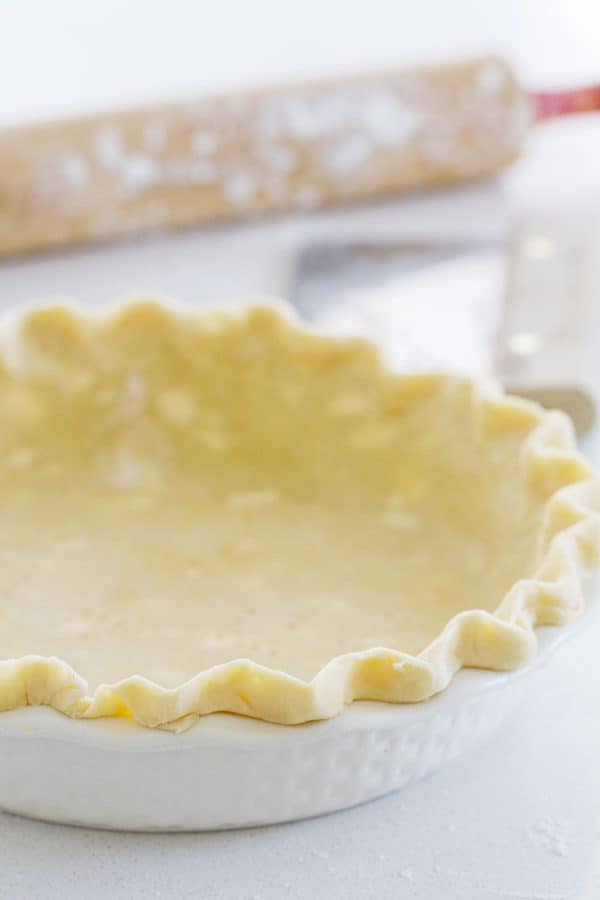 This was originally posted on November 4, 2013. The post has been updated today with new photos.
I have been trying to decide for quite some time if I would even blog this recipe. Share it with you. Because let's face it – it's just a pie crust. And in this world of blogs and online recipes, it's probably the 1,657,008 pie crust recipe to hit the net. But after thinking about it, I decided it was a must.
When I first started blogging (what feels like eons ago,) my blog was very different. I was an Allrecipes addict, and loved the fact that you could go onto a recipe and tell everyone what you thought of that recipe. And when I happened across a food blog one day, the addiction was immediate. It was like allrecipes, but a lot more information. And these beautiful photos accompanied the blog posts that I would read….