Leave the tortillas behind – these Grilled Chicken Quesadillas turn frozen rolls into flatbread! Grill the flatbread with a delicious chicken filling for the perfect grilling recipe.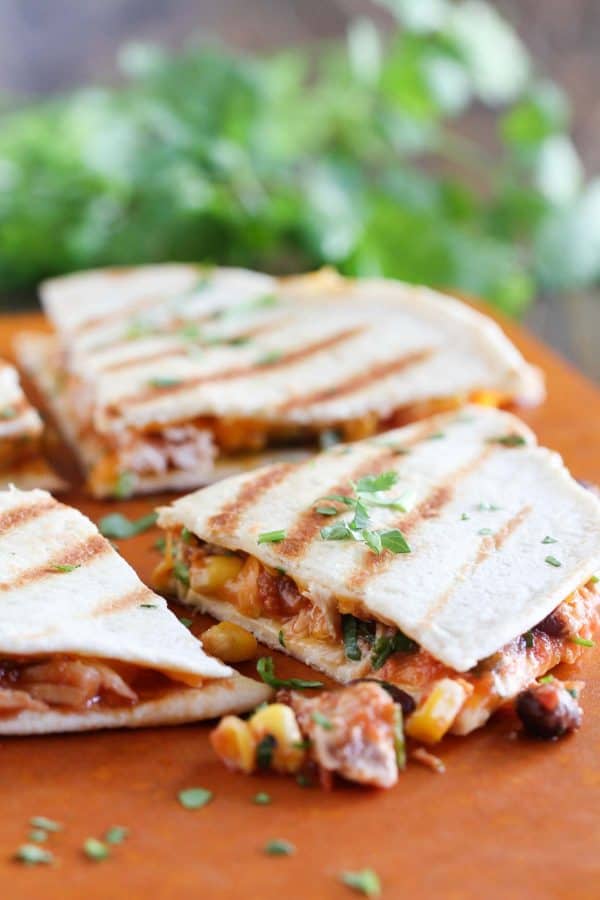 Grilled Chicken Quesadillas
(Originally published August 31, 2011)
I am a carb girl through and through. I love anything wrapped in bread, in a bun, or even a tortilla.
So a tortilla made from bread dough? Count me in!…