Deep, dark chocolate with a hint of root beer, this Root Beer Bundt Cake is super moist and irresistible. This cake gets even better the second day!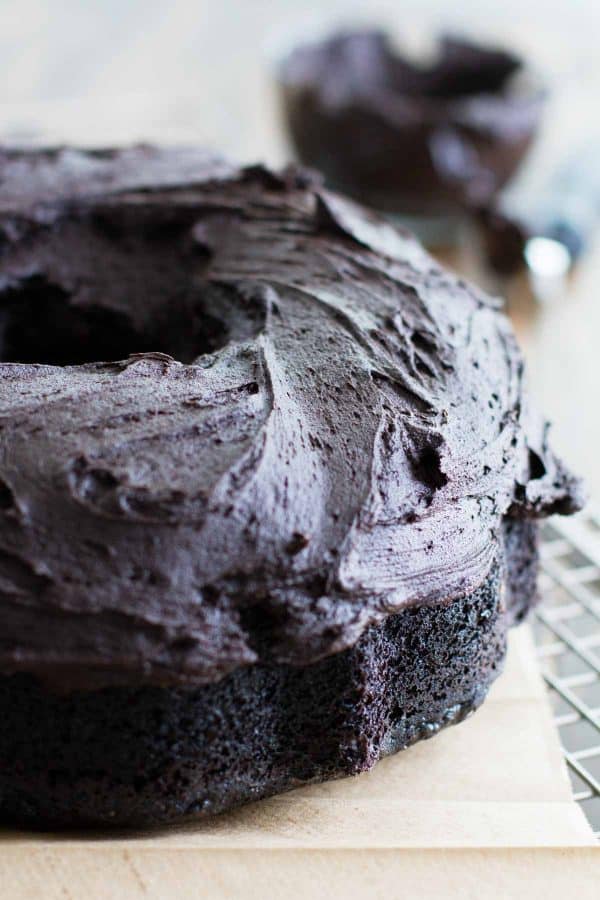 Originally posted April 24, 2009 – It's kind of funny, because I really don't make dessert a lot. Not even on a weekly basis, usually. But I feel like I've been posting a lot of dessert recipes lately, and that's all I have ready to post right now! So I'm obviously not working on my beach body right now – haha!
I actually had to make dessert for a family dinner recently, so I brought 3 cakes, and this Root Beer Bundt Cake was one of those cakes. If you read the original post below, you will read that this cake didn't have a lot of root beer flavor. I wanted to up it a bit, so I did add in some root beer extract this time. It still didn't taste strongly like root beer, but I could get it in the background. It is a very chocolate heavy cake, though, so it's understandable that the root beer flavor isn't quite as strong as the chocolate flavor. But regardless, this is now one of my favorite chocolate cake recipes. It is so full of chocolate flavor. And it is so super moist. Not to mention that it came out of the bundt pan perfectly. If you've ever made a bundt cake, you know this is quite the feat.
This Root Beer Bundt Cake is definitely a winner, and you can bet that I will be making it again in the future!
The original post from 2009 follows:…