There is no need to wait all day for ribs when you have this Instant Pot Ribs recipe! Tender, fall off the bone good, this recipe is the perfect way to have barbecue ribs on a weeknight!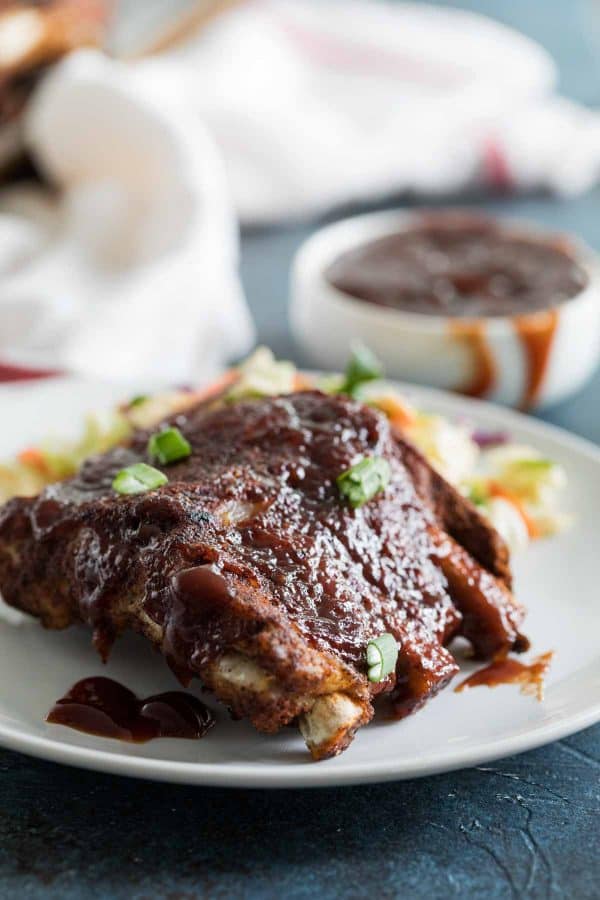 My family is a family of meat eaters. Ask them what they would want if they could choose anything for dinner, 3 of the 4 would always say steak. Anytime we are having any sort of meat, they get excited.
And they love ribs. I love ribs, as well. And I love them slow cooked on the smoker – but let's face it. How often do I actually smoke ribs on the smoker? Not that often. Mostly because I don't have all day to be worrying about it.
So today, I have the solution for you if you are looking to make ribs in a weeknight dinner time frame.
The Instant Pot.…