A fun alternative to regular burgers, these Poblano Pepper Slider Burgers are packed with pepper flavor. They are topped with marinated onions and a creamy guacamole to really take them over the top.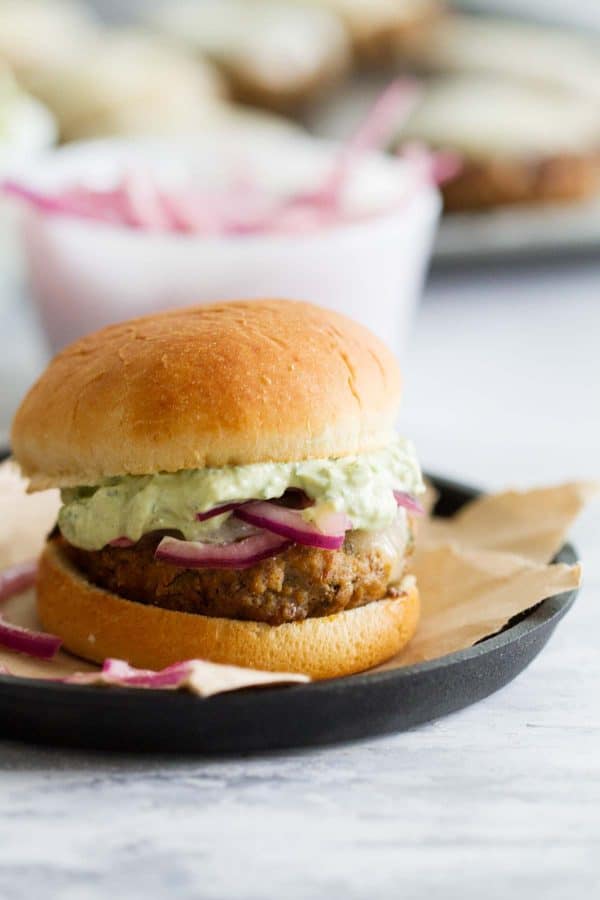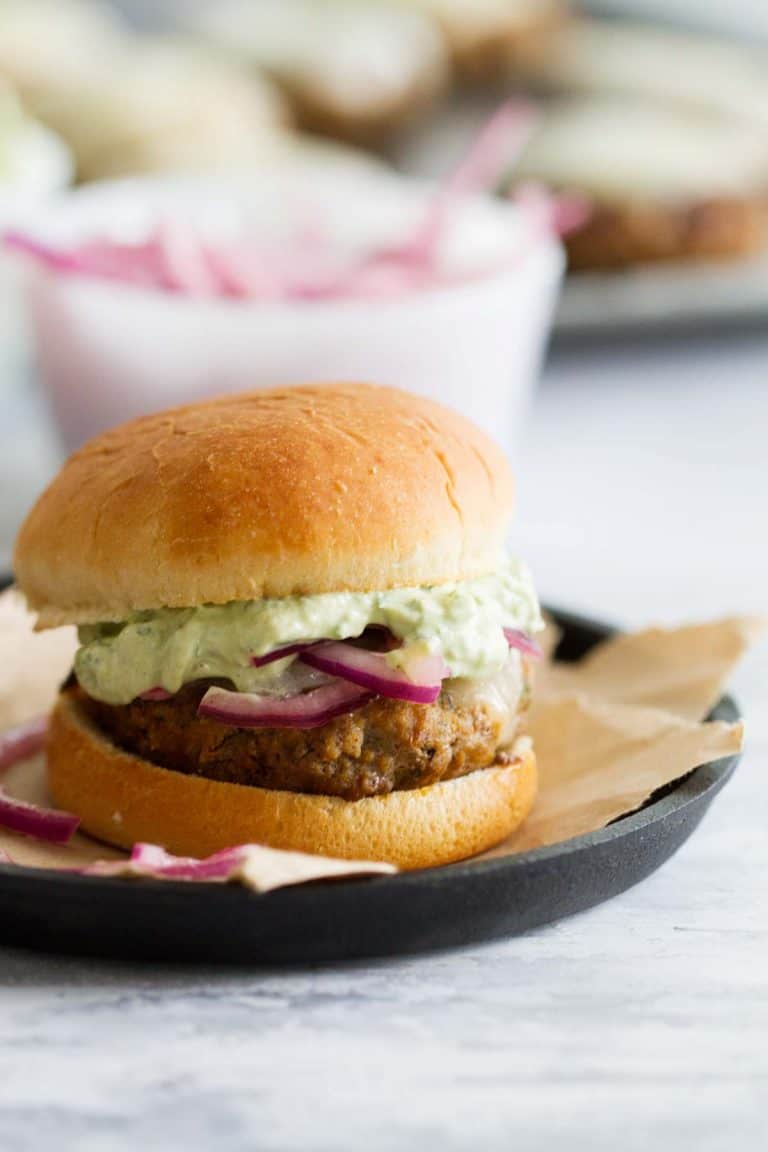 Originally posted November 20, 2010
I know that the official start of summer isn't for another month, but I'm all about claiming that summer starts on Memorial Day. (Even though my kids still have 3 days of school!) I'm so ready to give up on crazy schedules and homework and after school activities. And I'm so ready to spend the summer making hot dogs and burgers and all of the things I love the most in the summer.
In all honesty, it's really hard to be motivated to cook during the summer. The heat along with lazy days at the pool make me always lose that motivation. But my goal this summer is to find some of the best summertime dinners to share with all of you.
Starting with these Poblano Pepper Slider Burgers….