A great way to change up dinner, these Savory Crepes with Ham and Mushrooms have crepes that are filled with ham and mushrooms and are topped with a delicious cream sauce.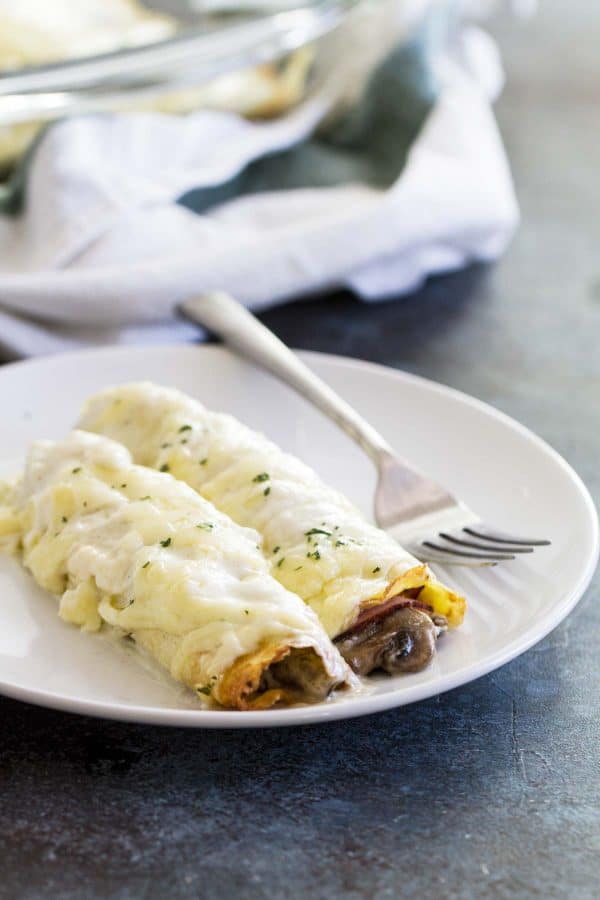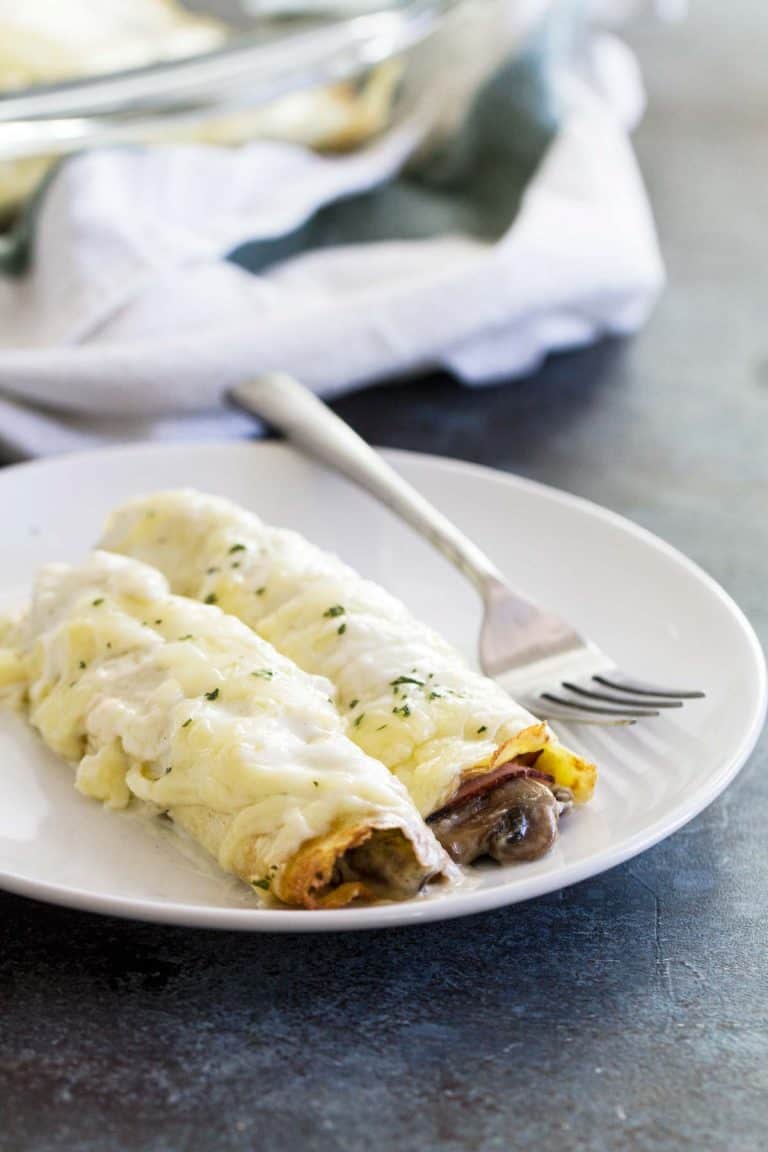 Crepes are one of those things that always sound super fancy, but they are actually quite simple. I remember when I visited Paris and getting a crepe from a stand on the street. They made it using one of those big hot plates, and spread it super thin. It has been many, many years since I was there, but I still think about and crave those street crepes.
It's a good thing that I can make crepes at home, though! And especially that I can even make them for dinner….