50 Mocktail Recipes – non-alcoholic drink recipes that are the perfect way for the whole family to ring in the new year!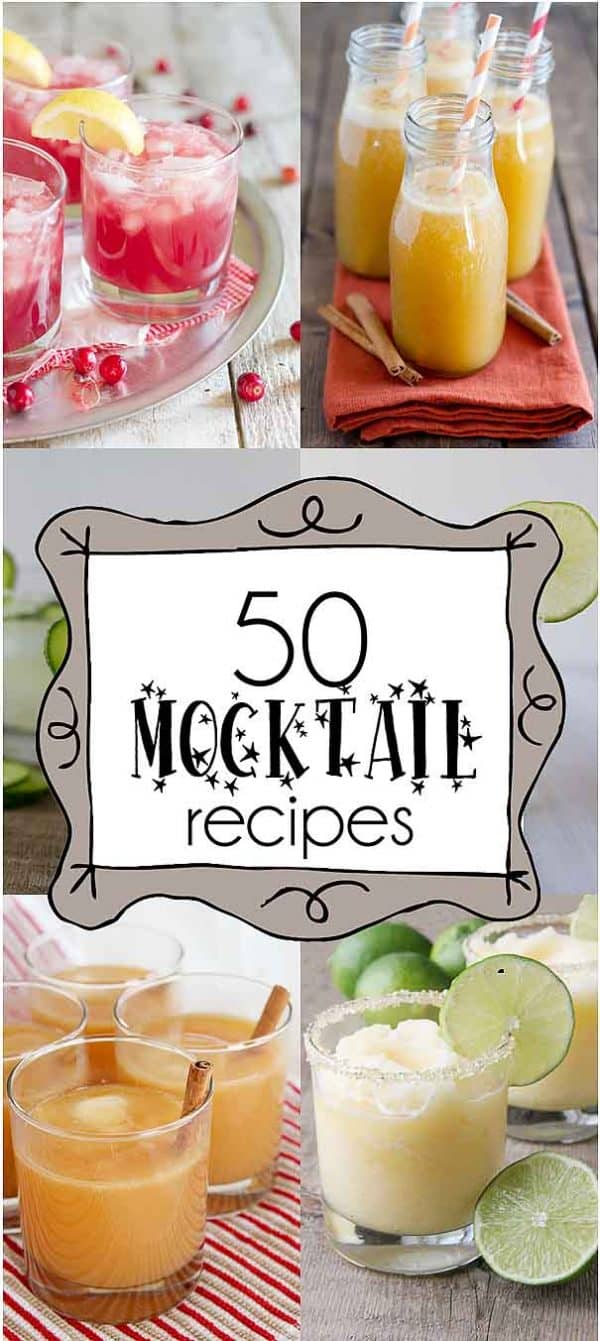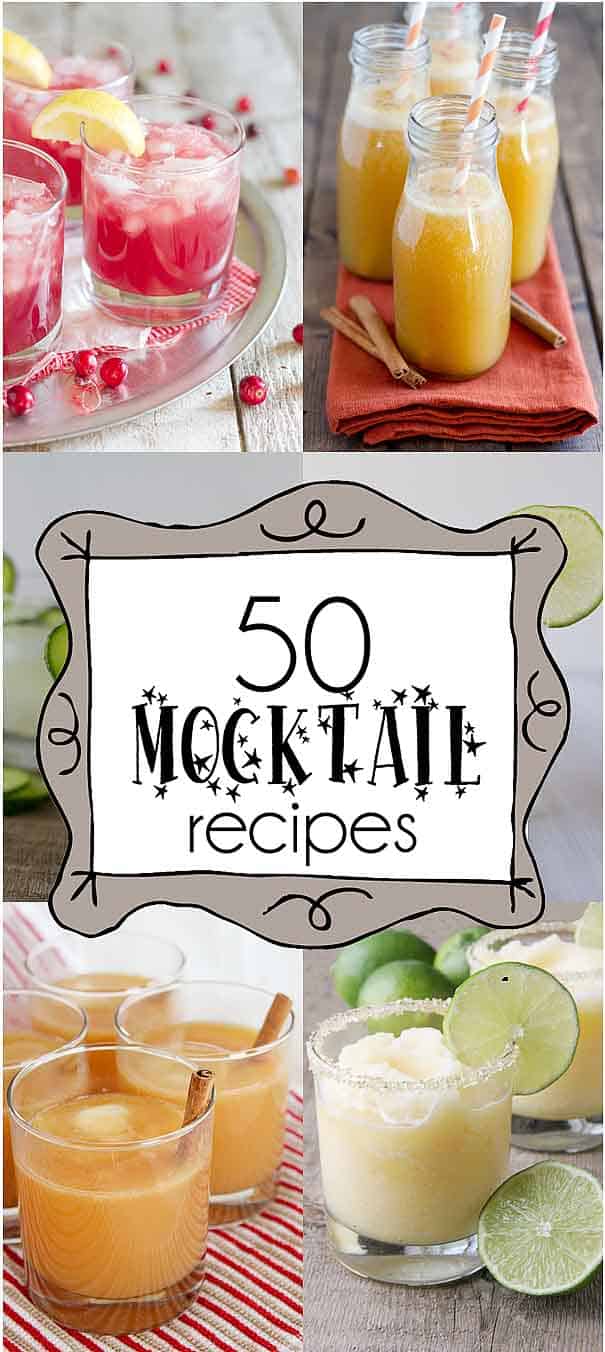 Originally posted December 29, 2013 – We are here again – about to enter a new year. So I thought this would be the perfect time to repost this roundup with some of the best mocktail recipes on the web! I had to go through and do some link updating, and ended up adding a few new links. You should be able to find it all here!
These mocktail recipes are the perfect way to ring in the new year – and would be great for any celebrations all year long!
New Year's Eve is right around the corner!!
Since we aren't drinkers, I thought I'd round up 50 great ideas for drinks to ring in the new year with. If you are going non-alcoholic, it doesn't mean you can't have fun drinks, and I'm here to prove that today with these 50 mocktail recipes!
I know I'll be watching the big ball drop with one of these in hand!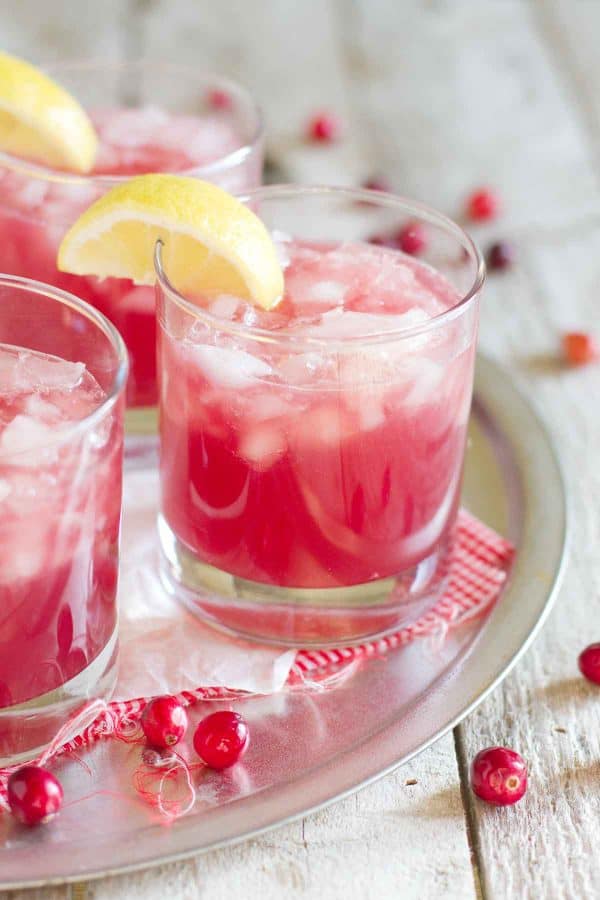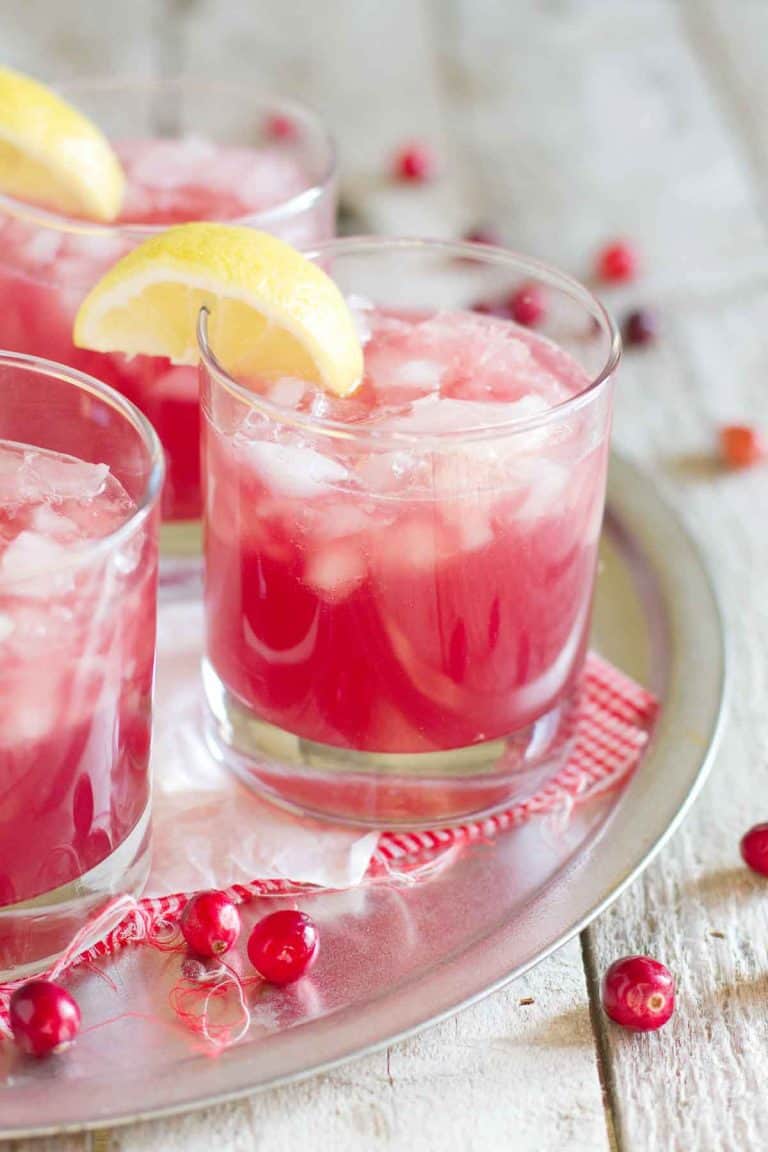 Sparkling Cranberry Punch from Taste and Tell – This is one of my very favorites. It comes together so fast, and that pink color is so gorgeous!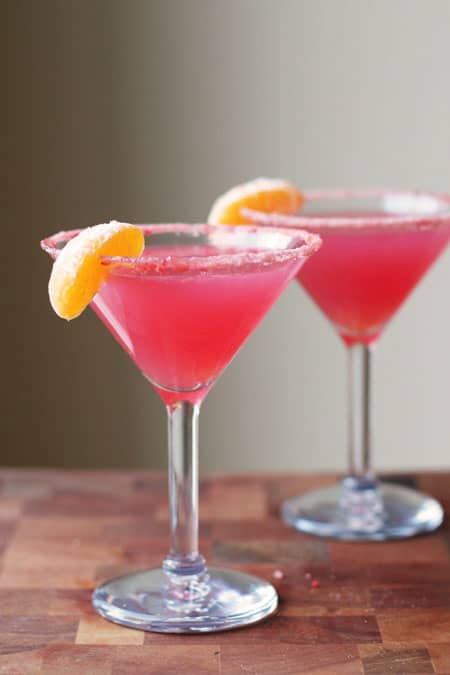 Cranberry Cutie from This Week For Dinner – this one not only looks festive, but it's gorgeous as well!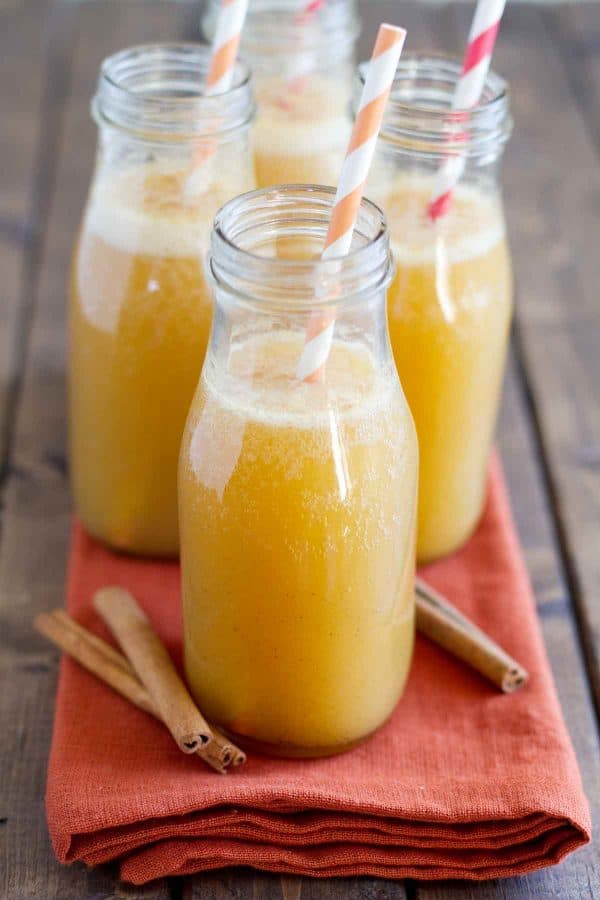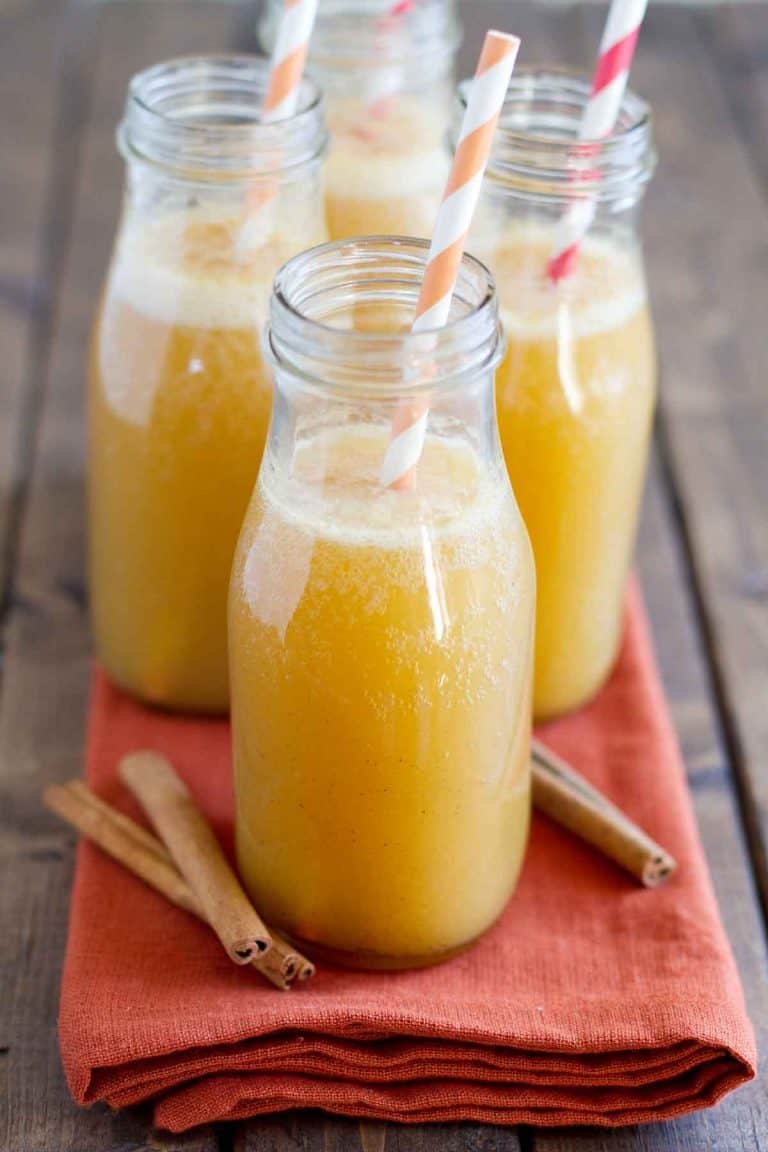 Spiced Cider Punch from Taste and Tell – I love that this one is served cold. And that it really packs a punch of flavor!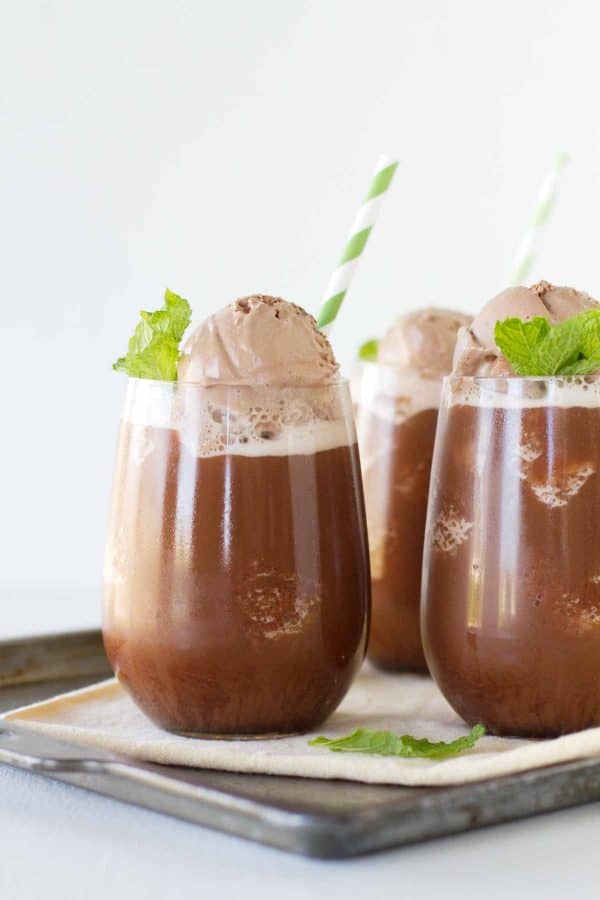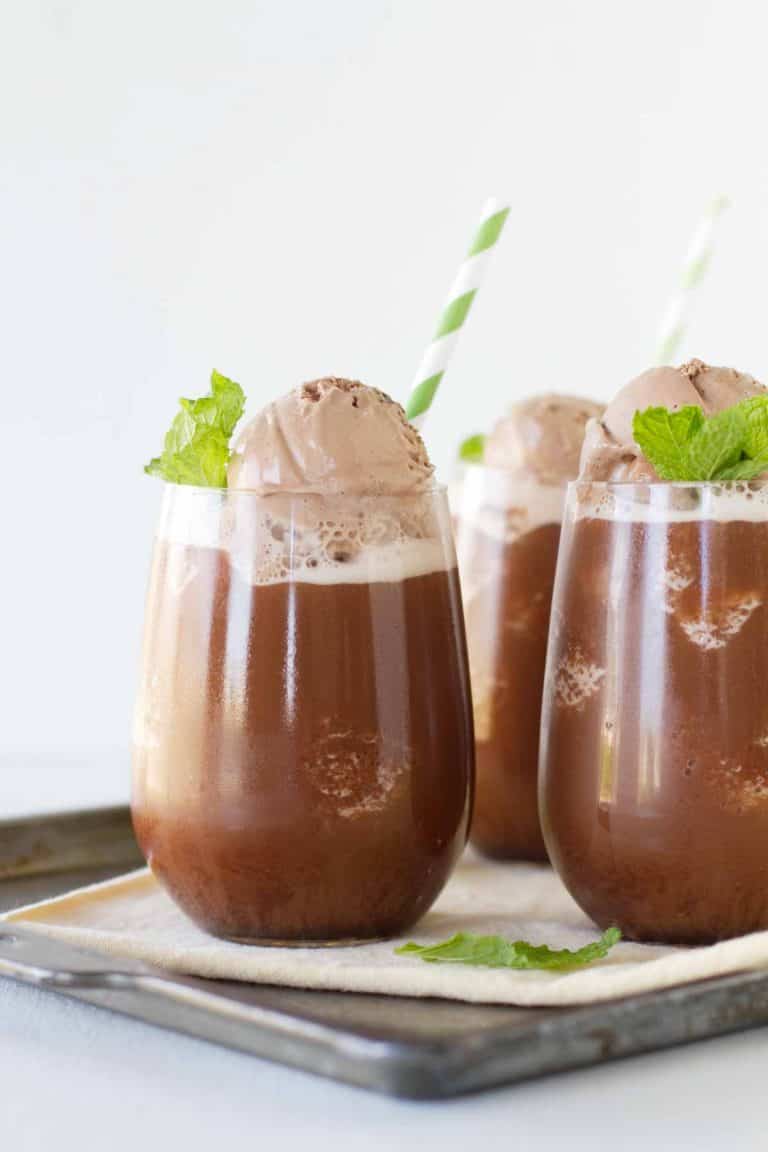 Iced Chocolate from Taste and Tell – chocolate lovers will go crazy for this indulgent drink complete with a scoop of gelato.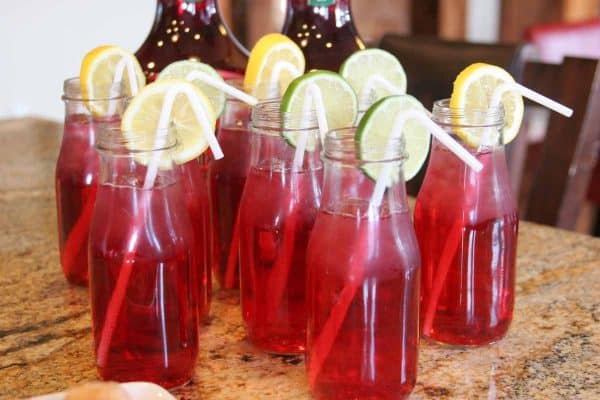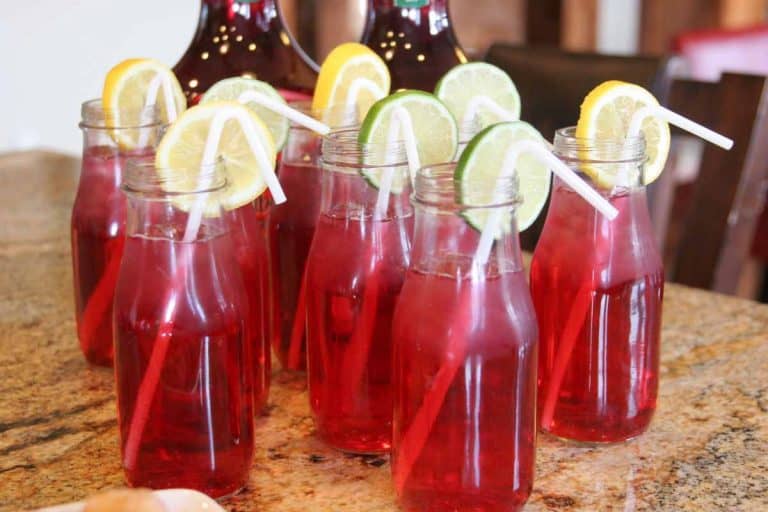 Cranberry Spritzer from Taste and Tell – all you need are 2 ingredients for this super easy mocktail recipe!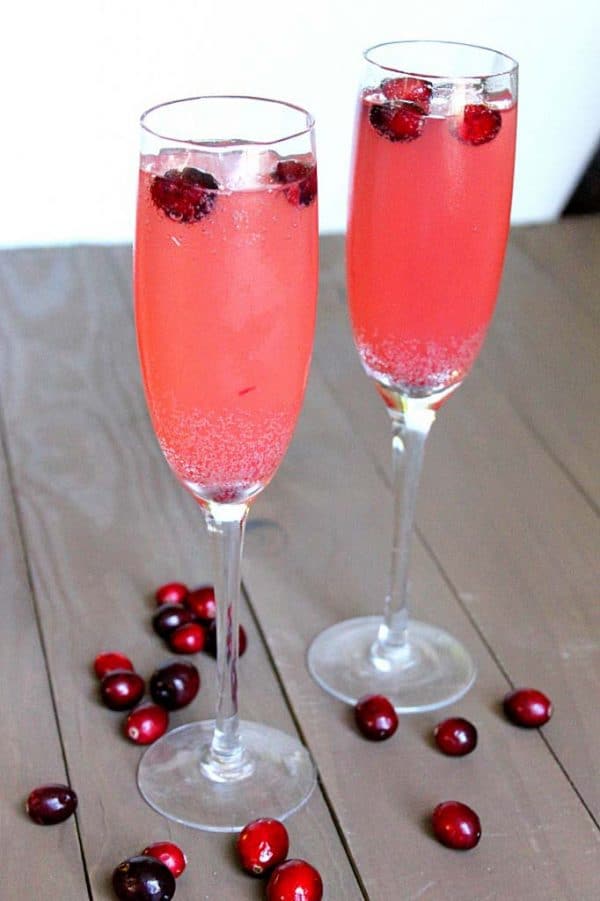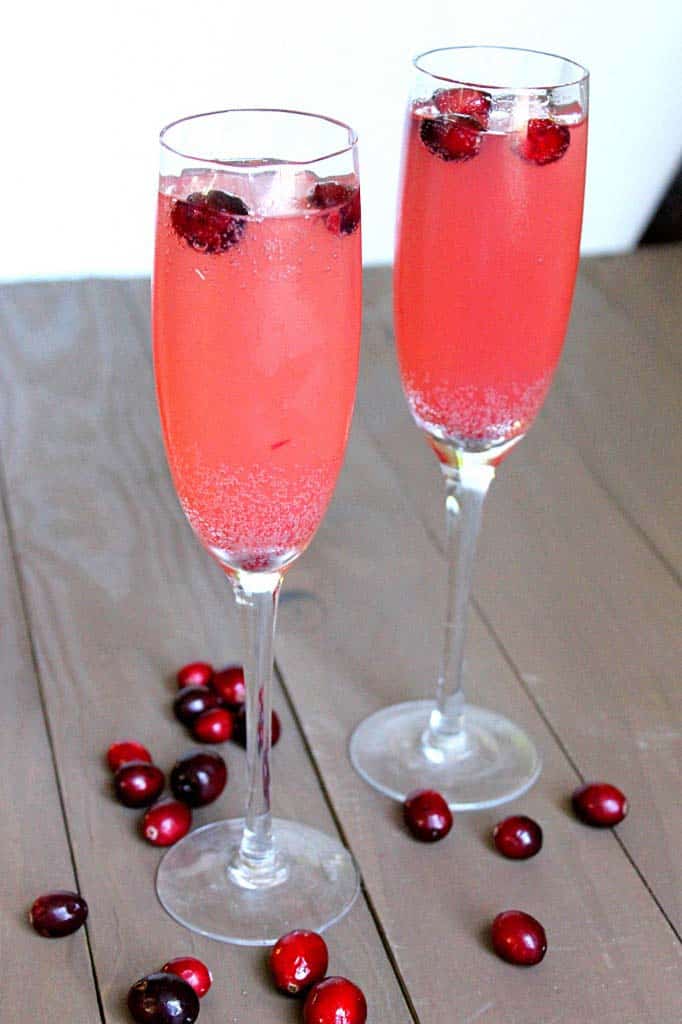 Cranberry Apple Spritzer from Belle Vie – I obviously have a thing for cranberry mocktails, and this sounds like another fantastic one!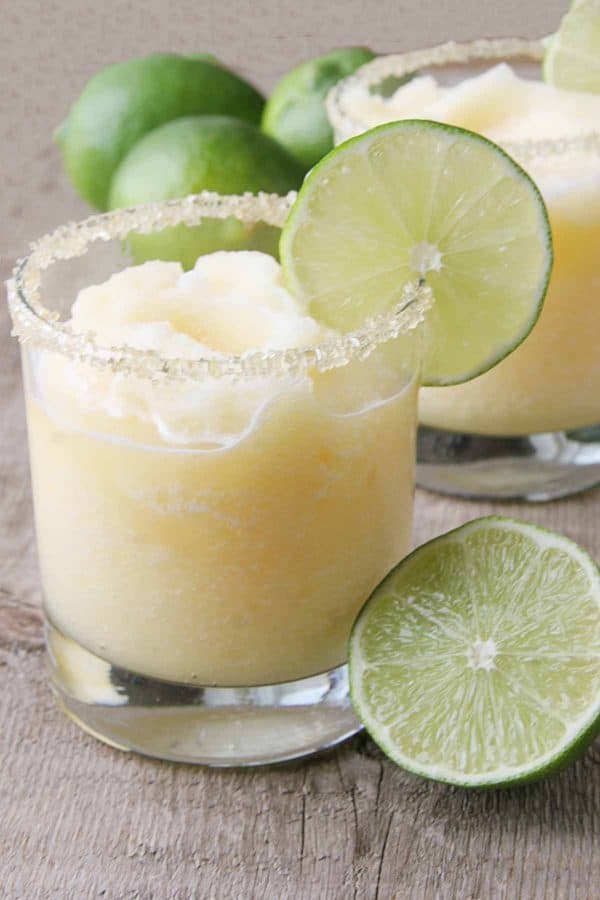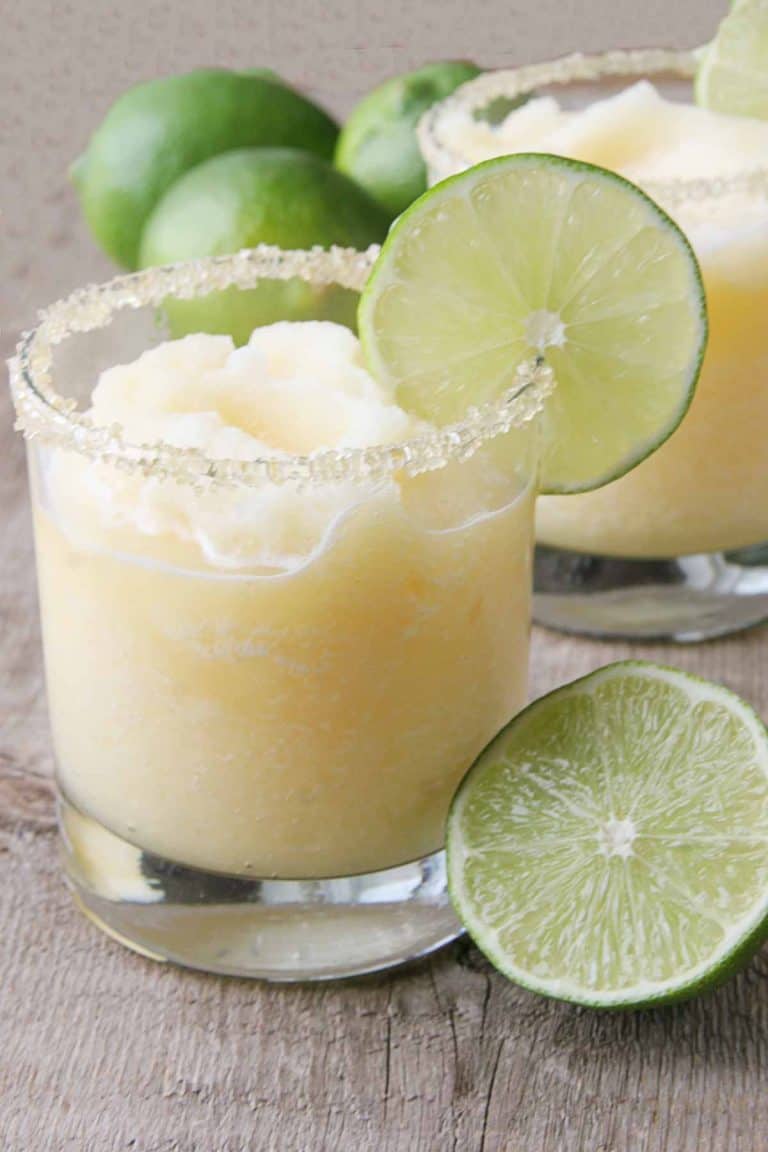 Virgin Frozen Margaritas from Taste and Tell – Margaritas aren't just for Taco Tuesday!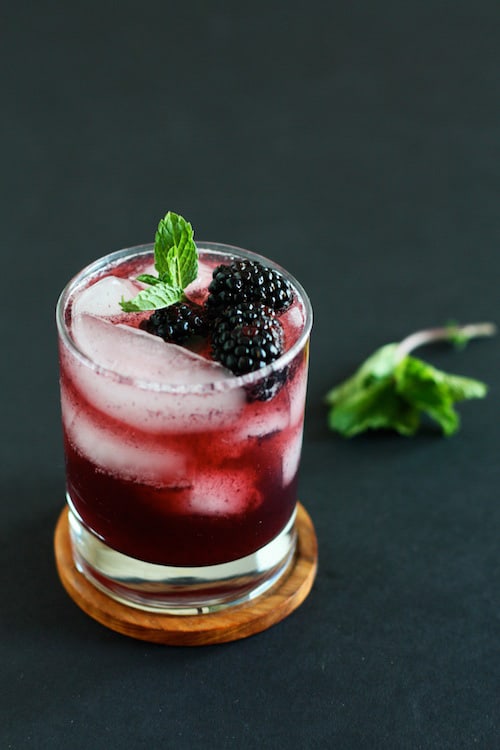 Blackberry Vanilla Mocktail from La Fuji Mama – you can't tell me this doesn't look fantastic! Blackberries and vanilla seem like a match made in heaven.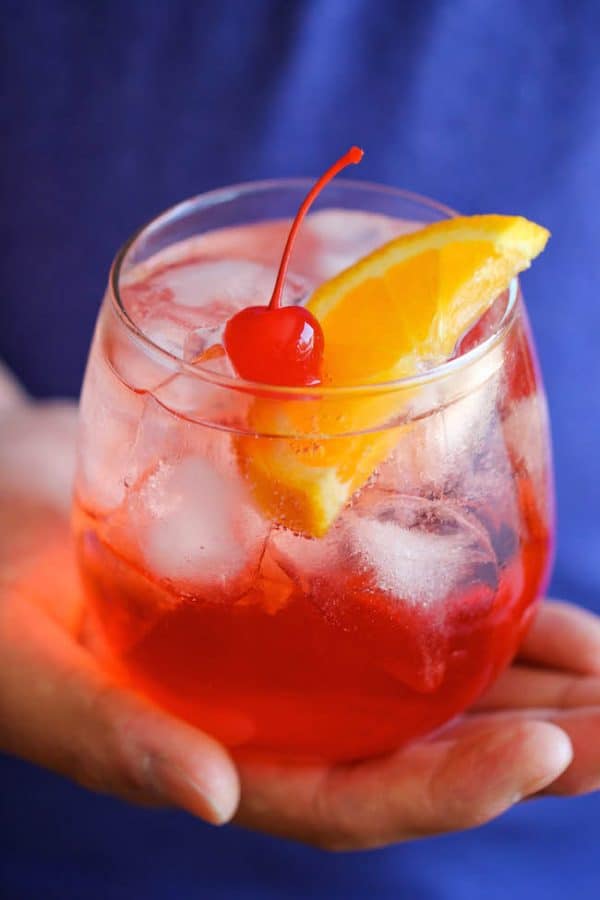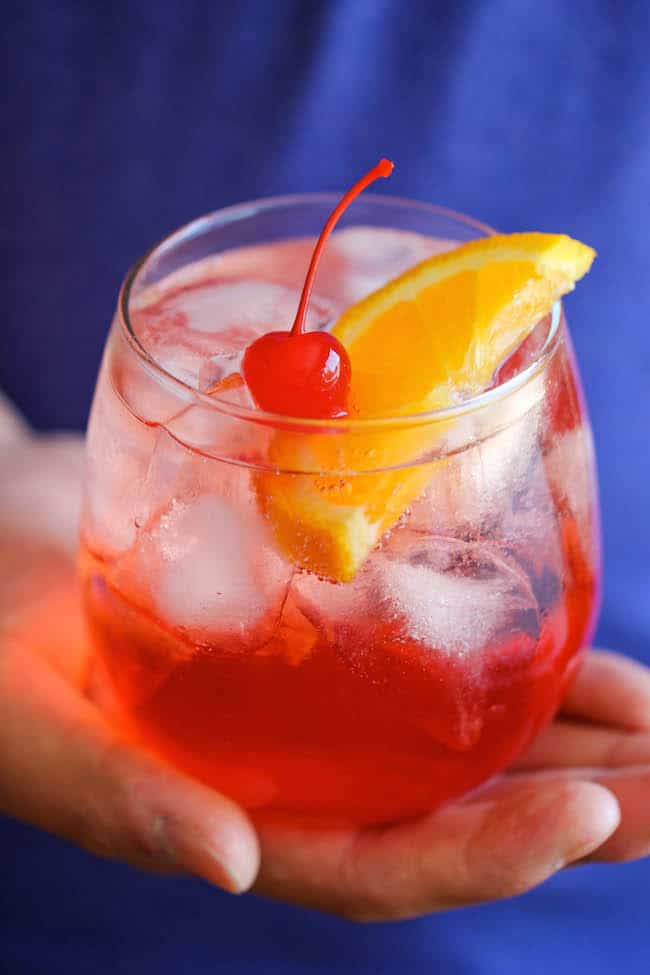 Shirley Temple from Damn Delicious – The most simple, yet maybe one of my favorites – the classic Shirley Temple!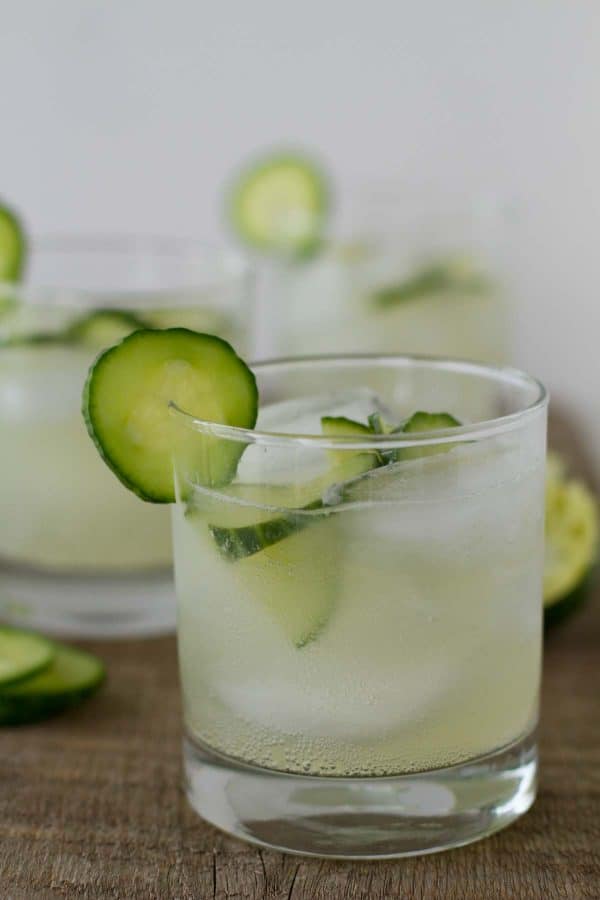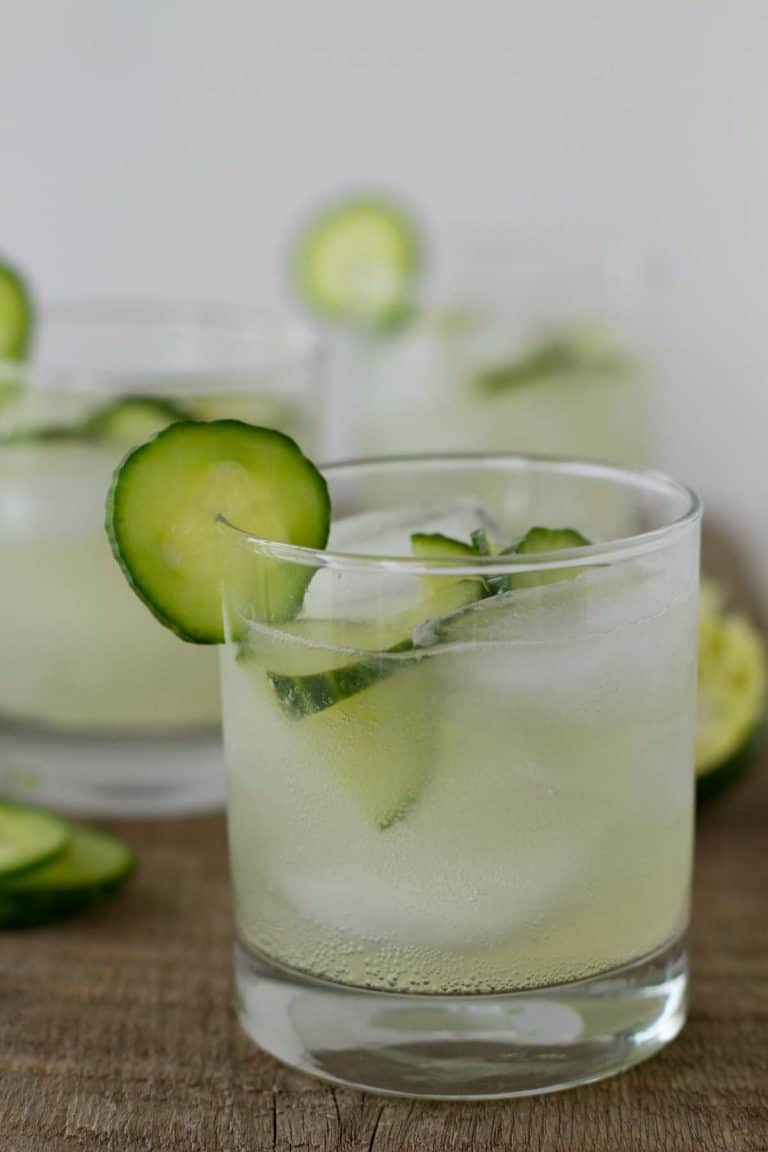 Sparkling Cucumber Limeade from Taste and Tell – cucumber, mint and limeade – such refreshing flavors – this one doesn't have to be just for summer!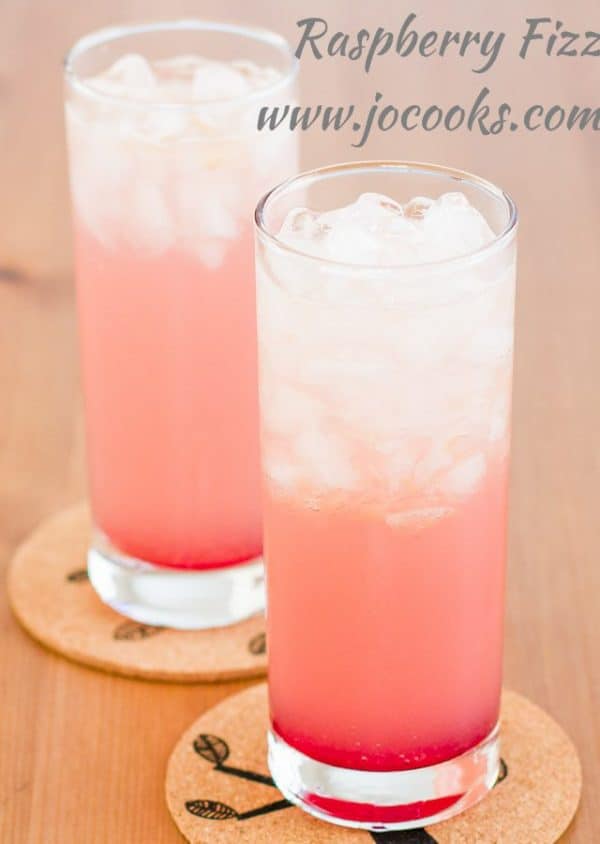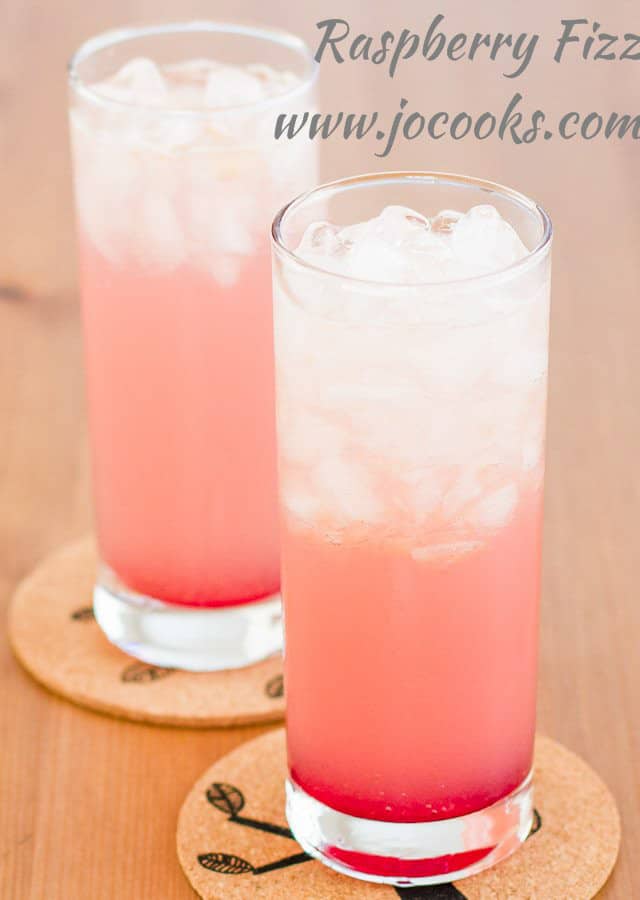 Raspberry Fizz from Jo Cooks – only 4 ingredients make up this refreshing mocktail that's great all year round!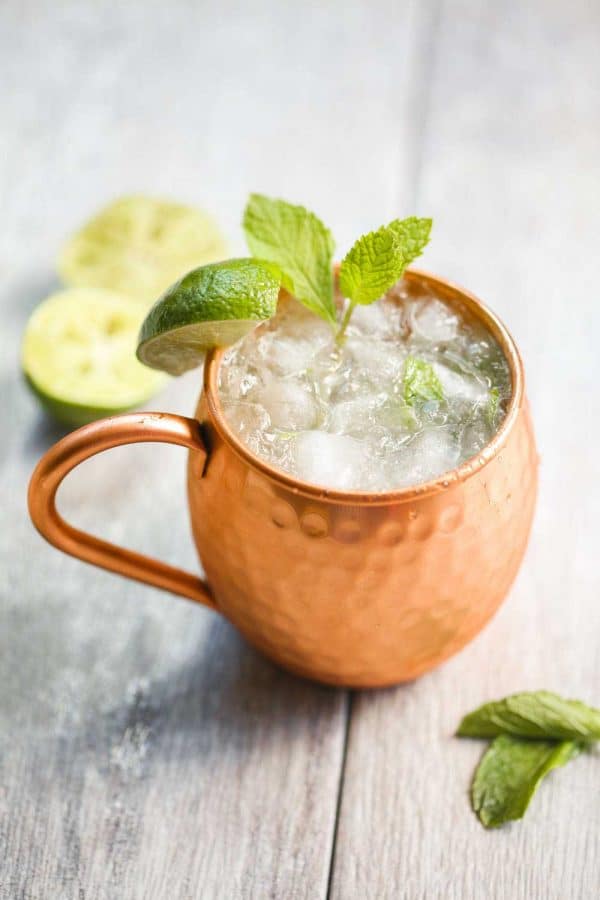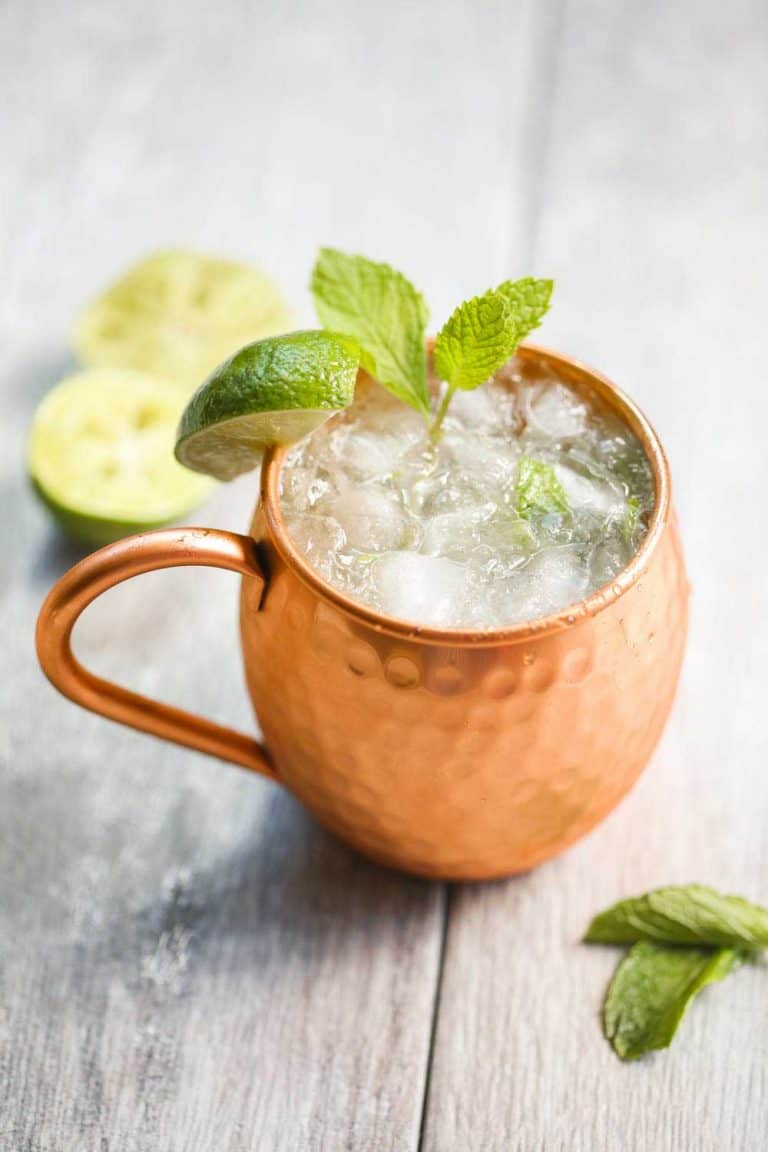 Moscow Mule from Our Best Bites – I want to make this one just for the mug!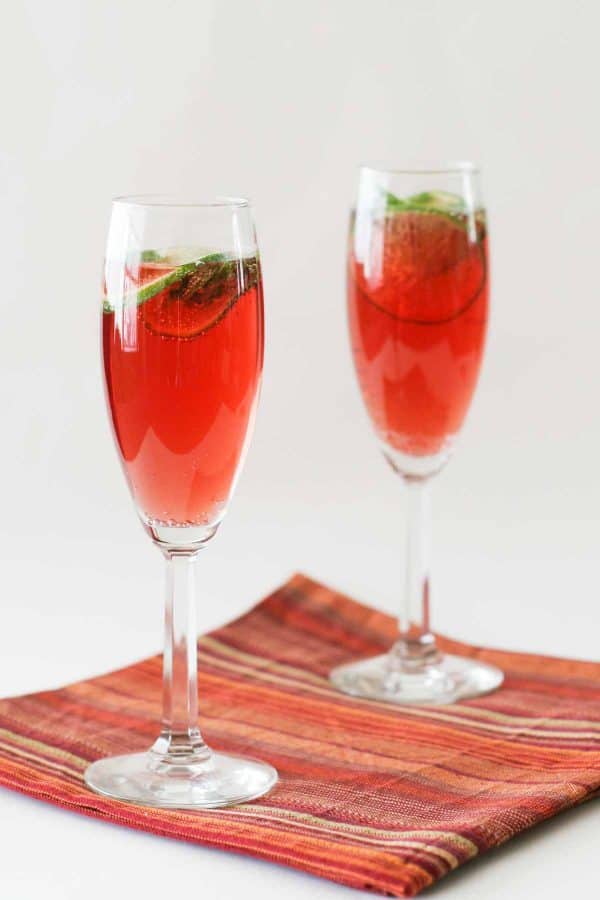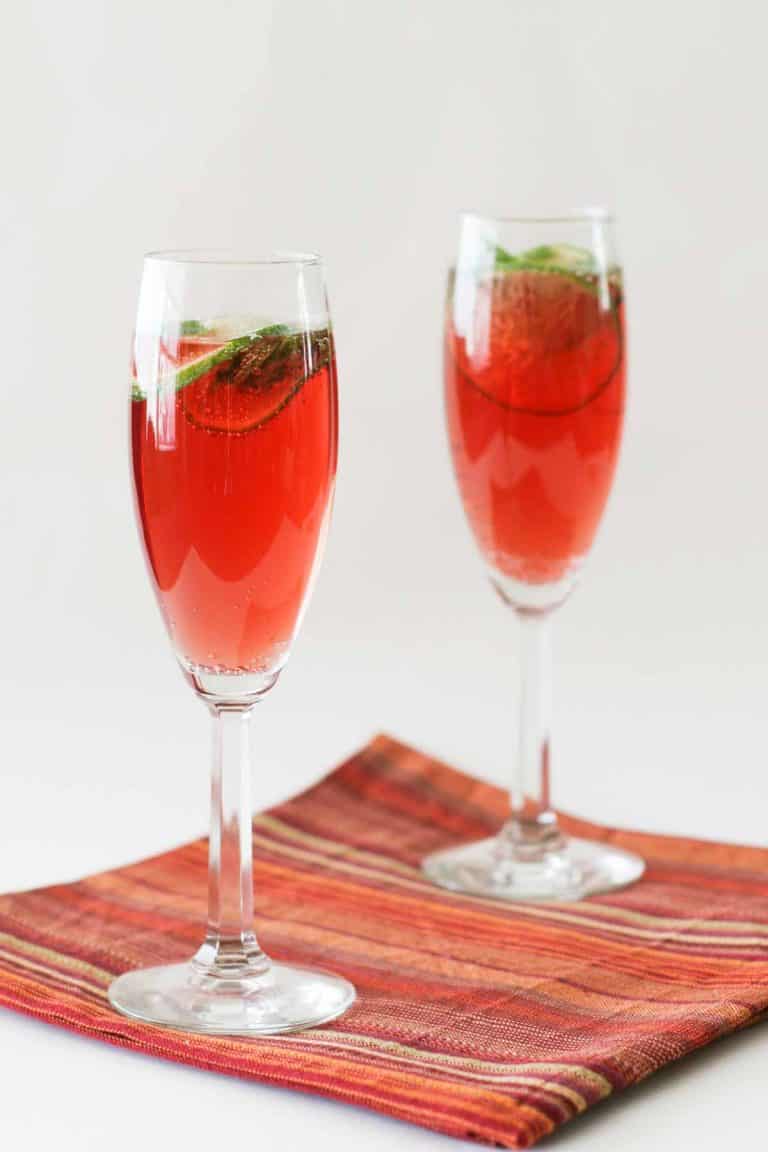 Virgin Pomegranate and Cranberry Bellinis from Taste and Tell – Both sweet and tart, these Virgin Pomegranate Cranberry Bellinis are a delicious mocktail for any celebration!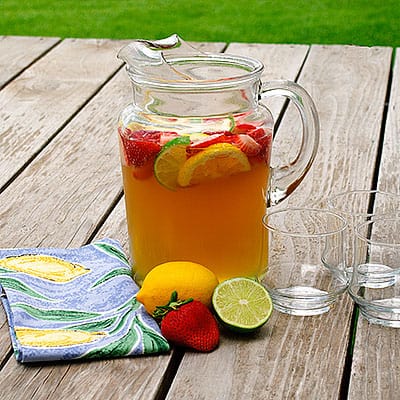 Non-Alcoholic Sangria from Real Mom Kitchen – I love all of the fruitiness of this one, and I bet that mint simple syrup is so refreshing!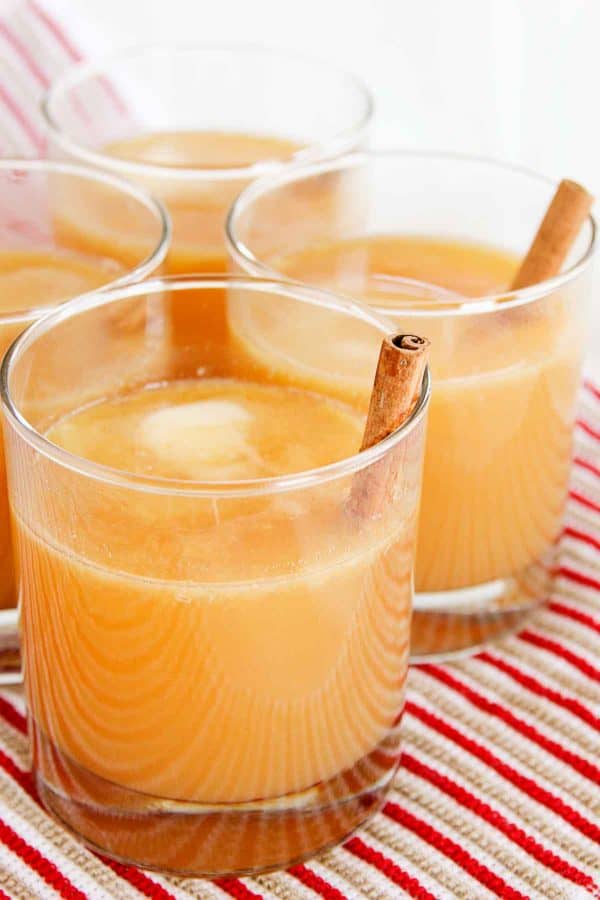 Hot Buttered Spiced Cider from Taste and Tell – A dab of butter adds richness to this flavorful, Hot Buttered Spiced Cider.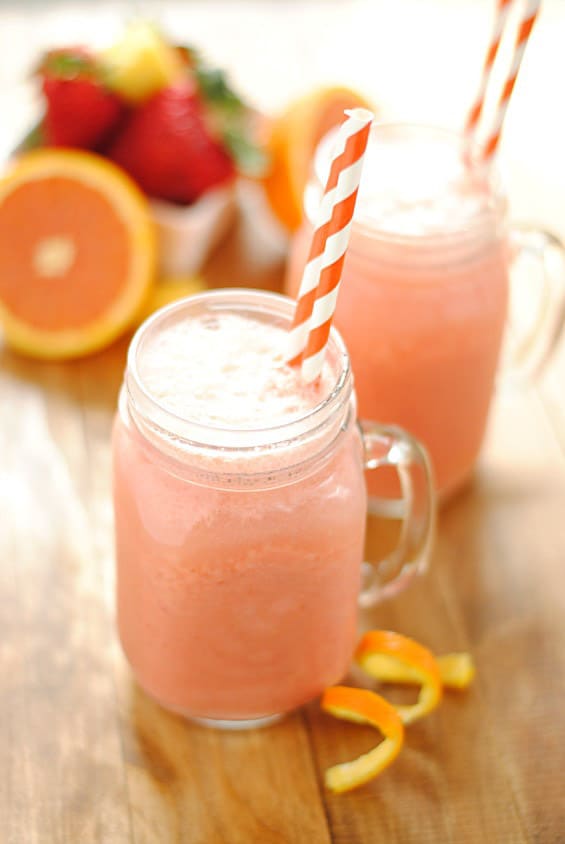 Strawberry Pineapple Shaker Upper from Something Swanky – this looks like the perfect way to have a taste of summer any time of year!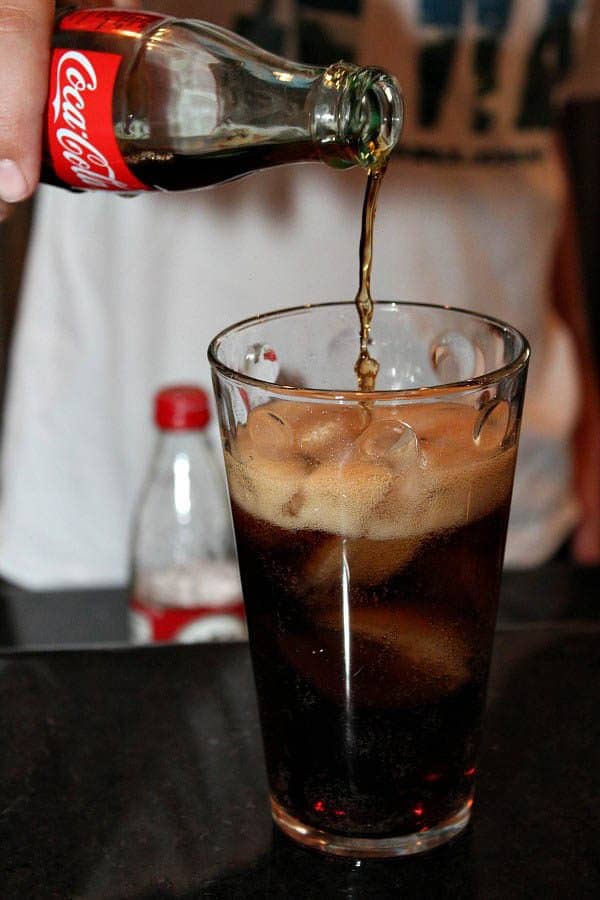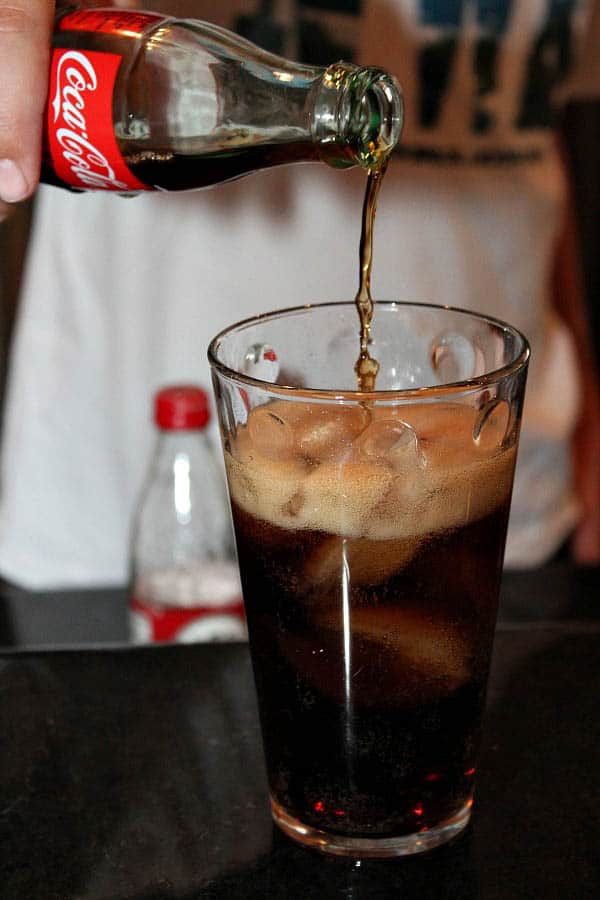 Roy Rogers from Recipe Boy – the opposite of a Shirley Temple – this Roy Rogers is sure to please!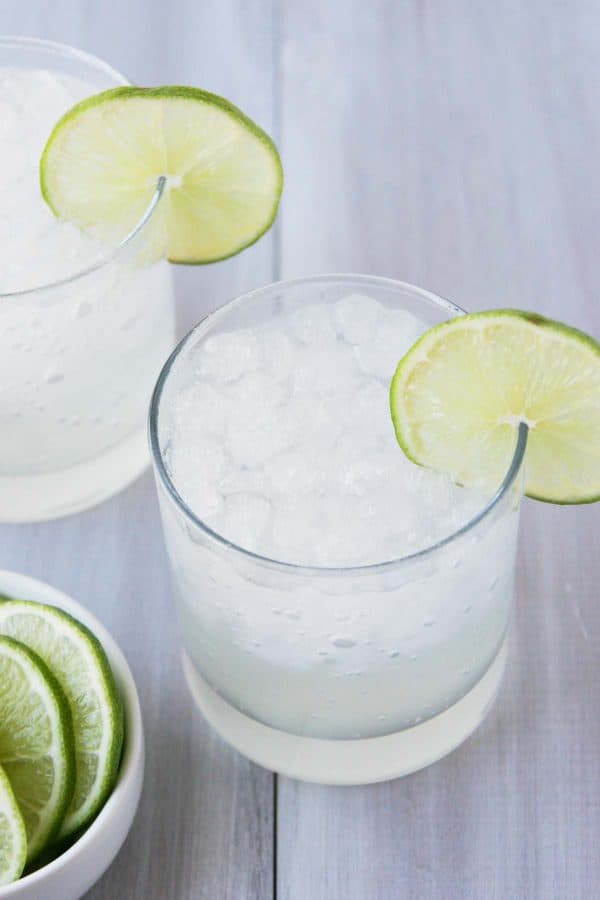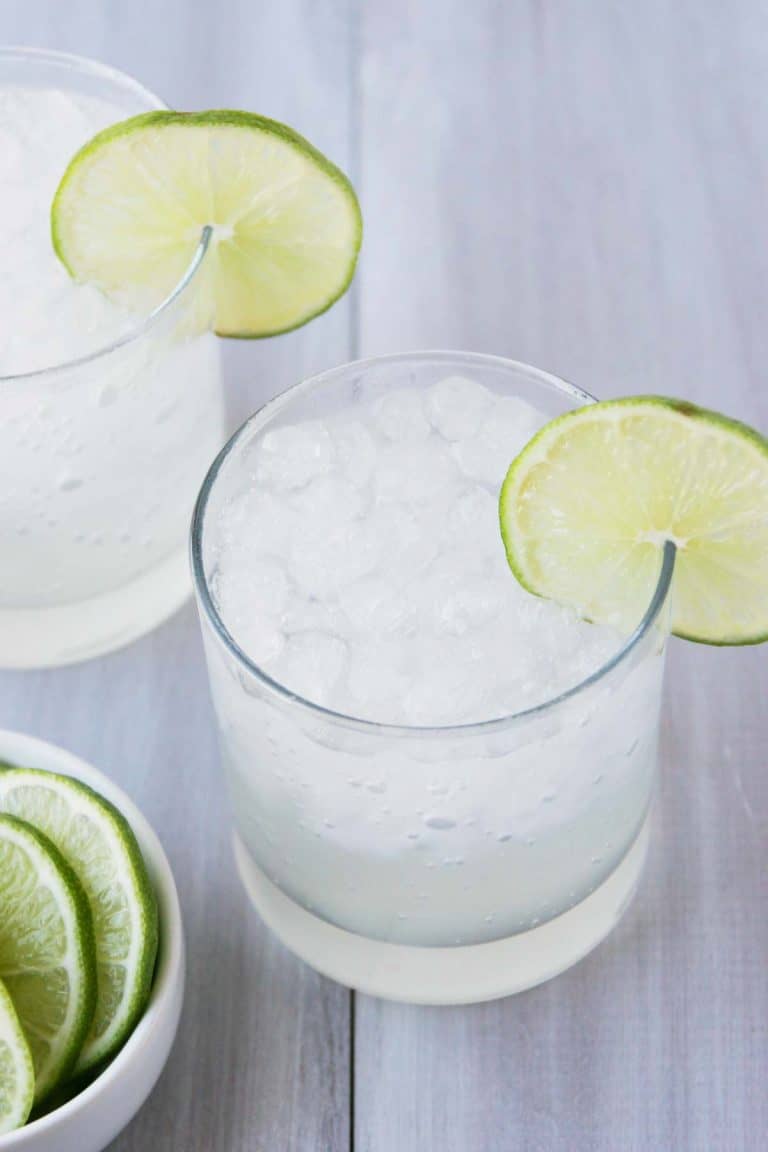 Ginger Lime Spritzer from Taste and Tell – Ginger and lime come together in this satisfying and refreshing Ginger Lime Spritzer.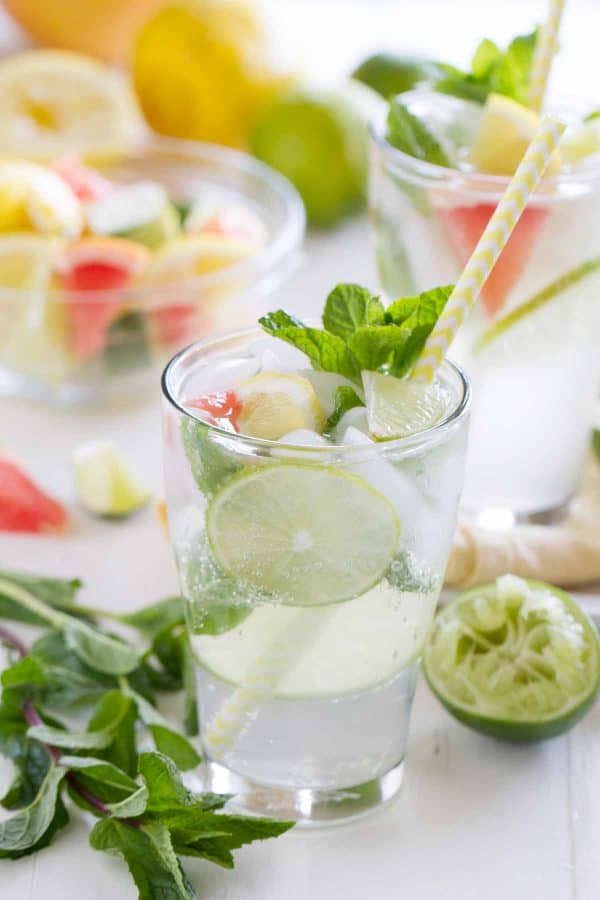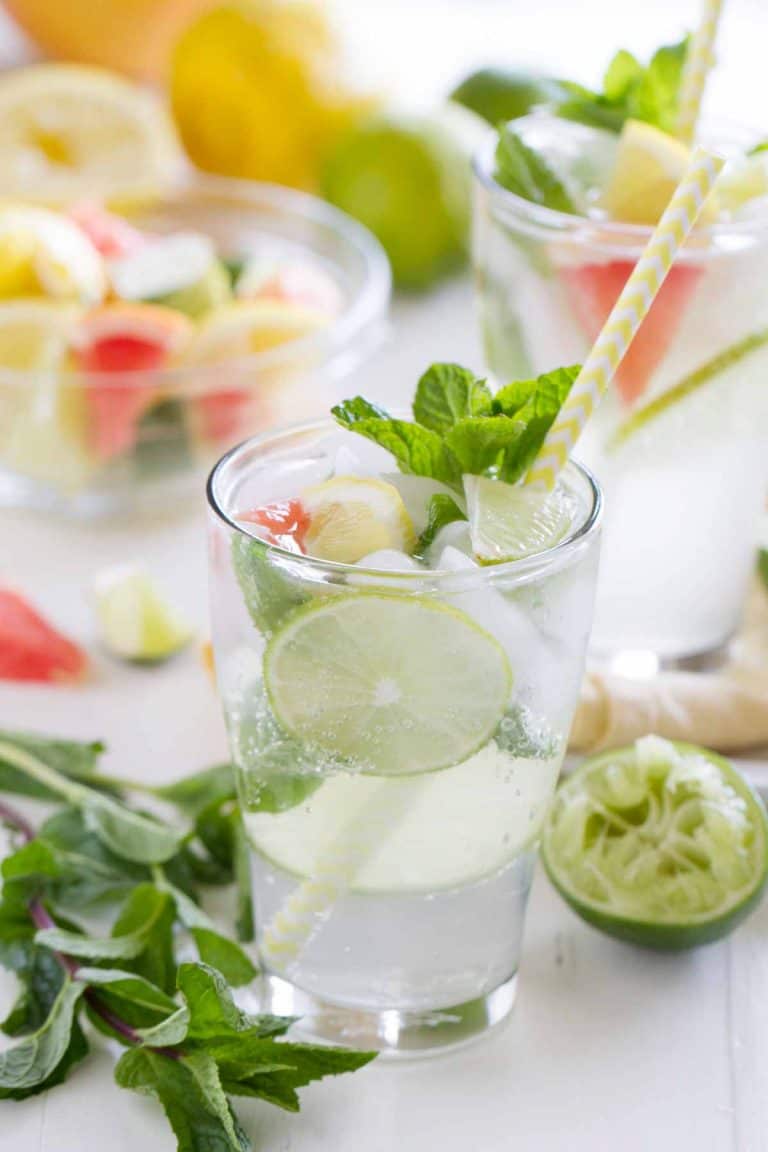 Princess Nojito from Taste and Tell – Not your normal mojito!! This non-alcoholic Nojito mocktail is based off of the nojito served on Princess cruises.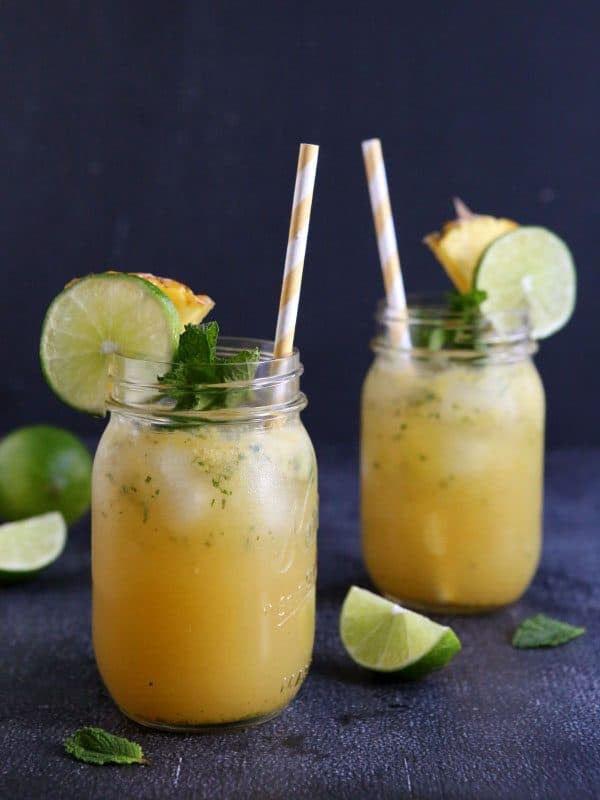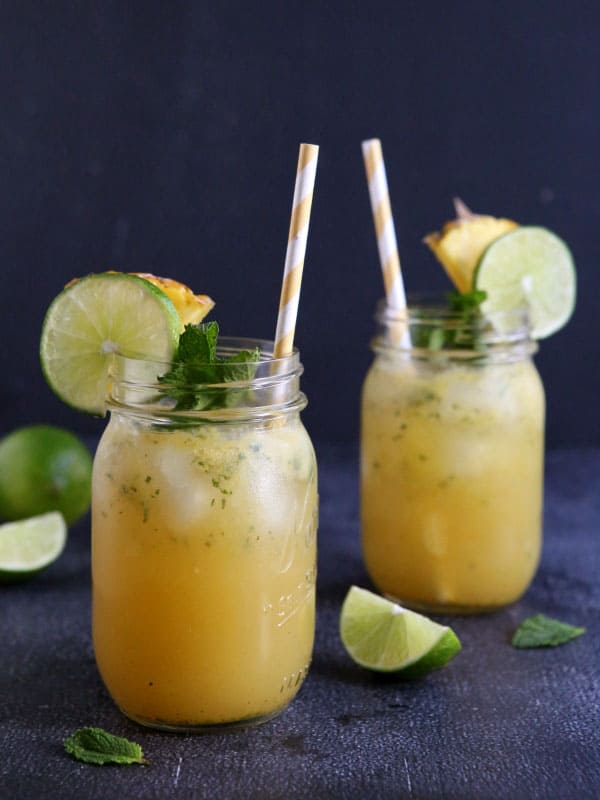 Non-Alcoholic Juicy Julep from Completely Delicious – I'll take this drink anytime – derby or not!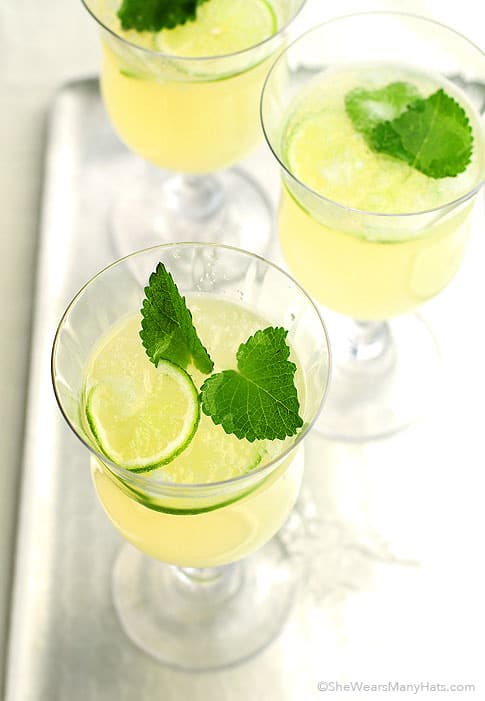 Honey Lemon Balm Spritzer from She Wears Many Hats – I LOVE lemon, so this one is definitely calling out to me!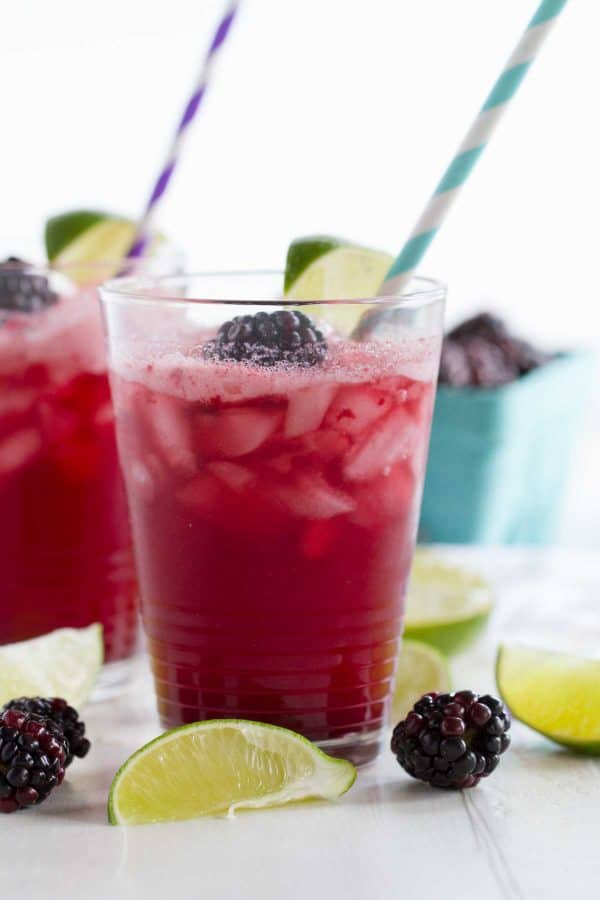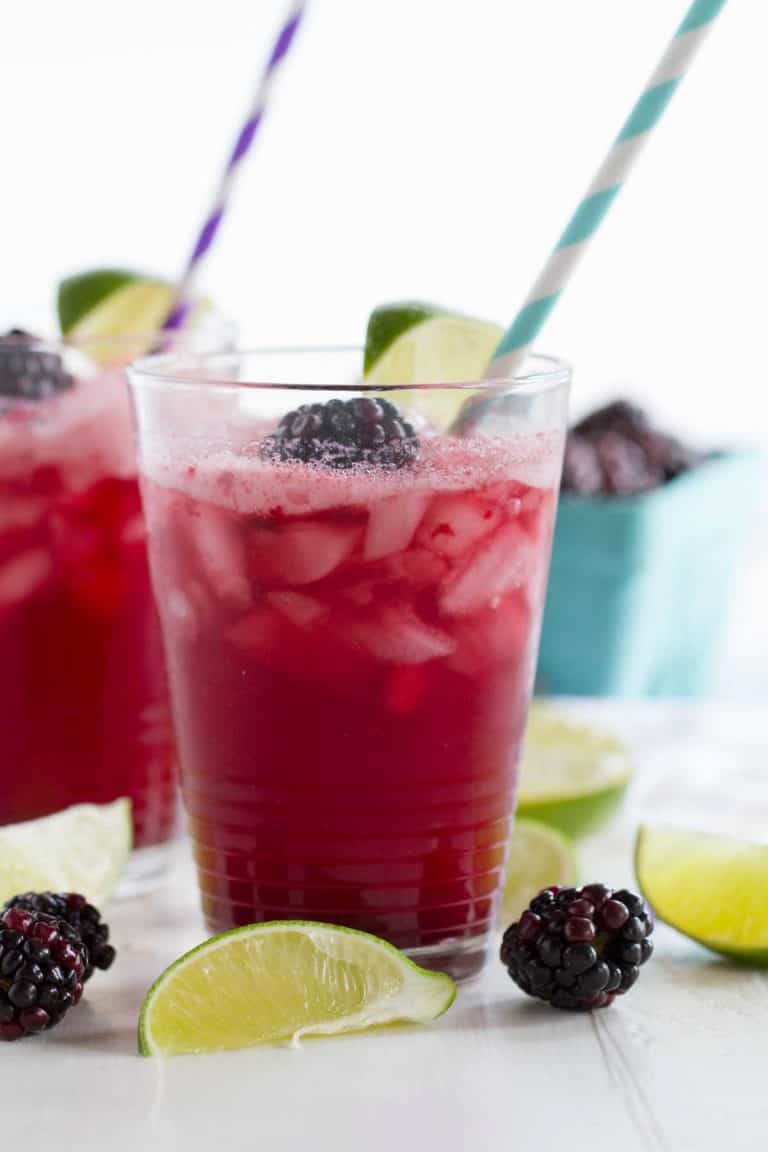 Blackberry Lime Soda from Taste and Tell – You can make your own fancy soda at home!! This Blackberry Lime Soda is sweet and sour and tart and refreshing – a delicious mocktail!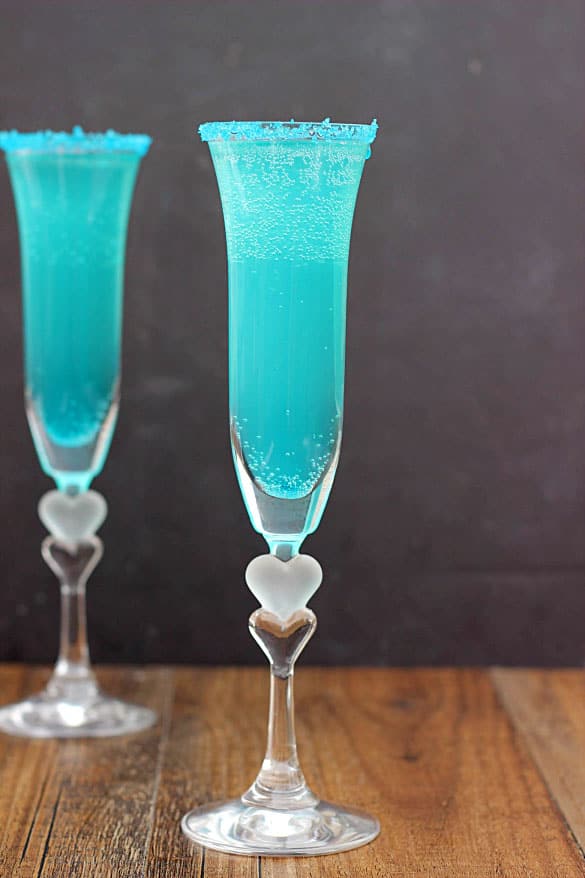 Sparkling Blue Mocktail from What's Cooking Love – that color alone is reason enough to make this one!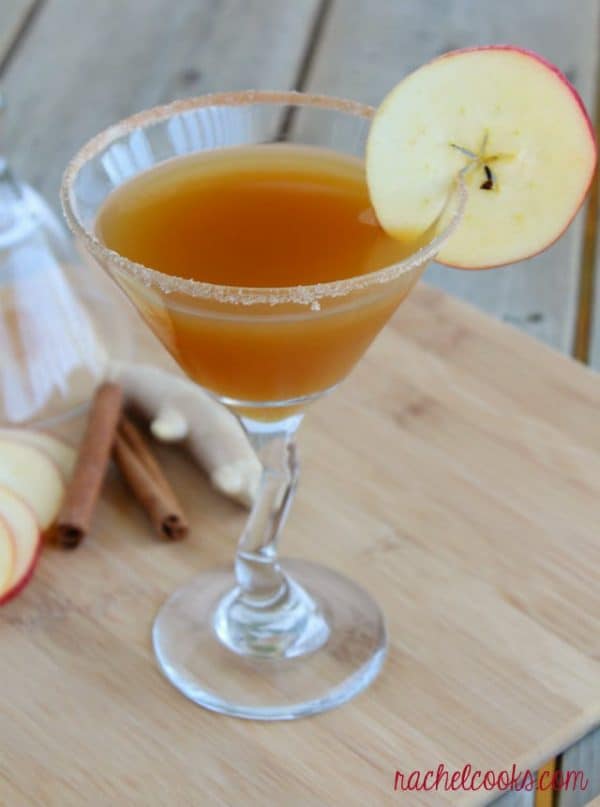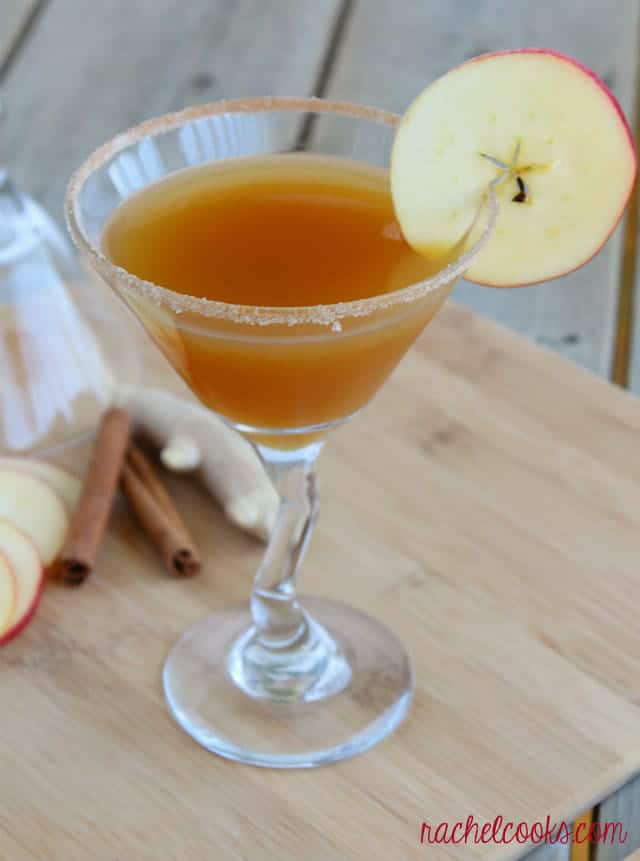 Ginger-Cinnamon Apple Cider Mocktail from Rachel Cooks – I'm a sucker when it comes to ginger, so I have a feeling this one could be a favorite!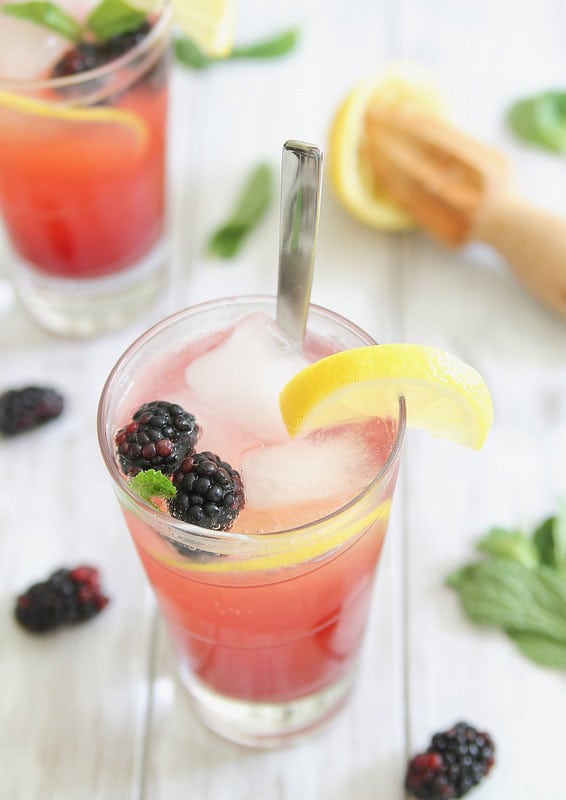 Blackberry Lemon Mocktail from Running to the Kitchen – lemons and berries – you can't beat that flavor combination!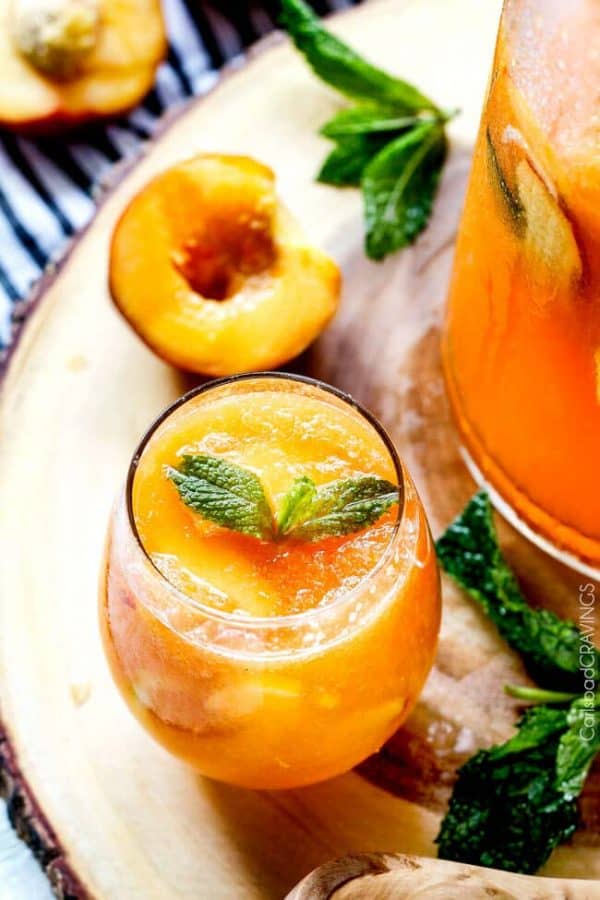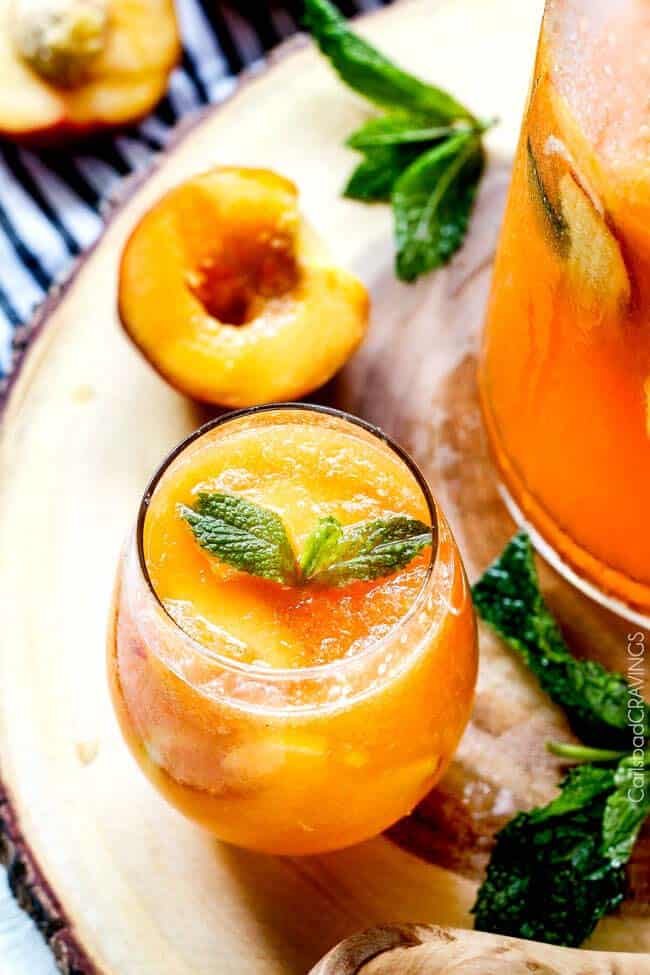 Sparkling Peach Punch from Carlsbad Cravings – I am a peach lover, so I know this peach mocktail will be a family favorite!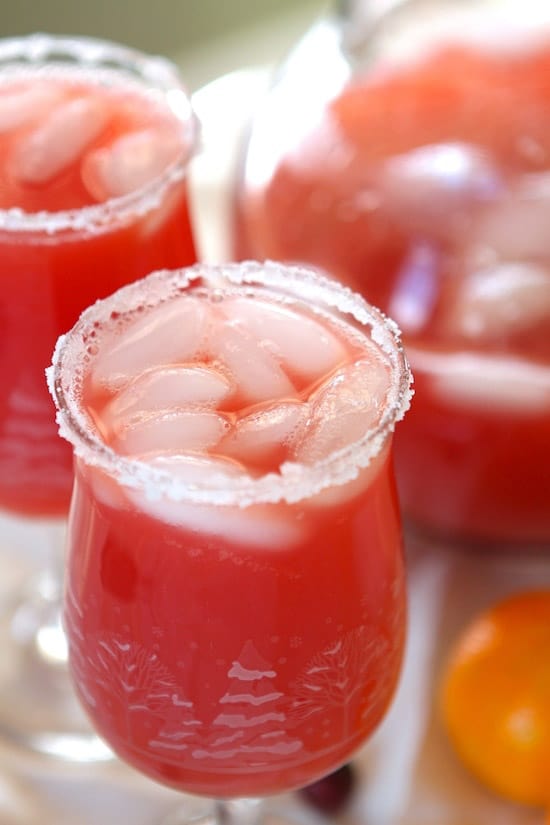 Christmas Mocktails from Lauren's Latest – Sweet and fruity, this one would be great for any celebration!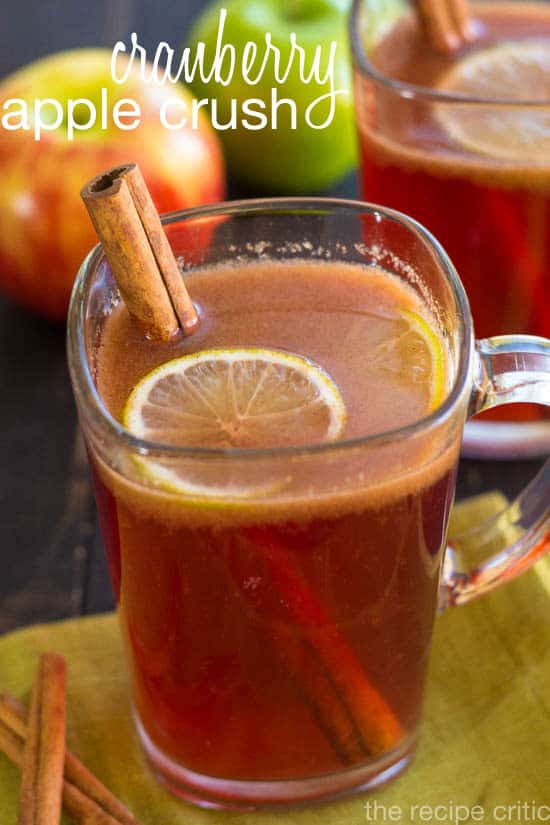 Cranberry Apple Crush from The Recipe Critic – This is a spicy drink that is served warm. Sounds perfect for a cold night!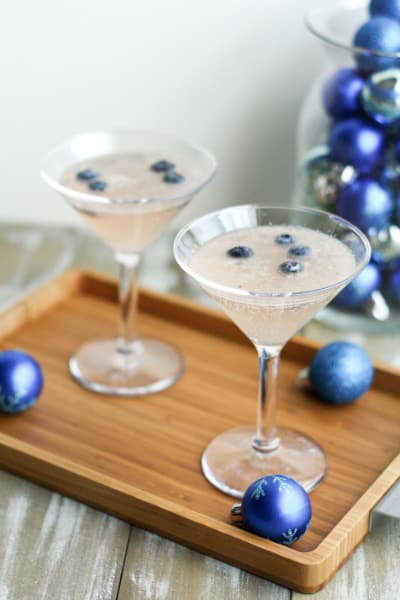 Frost Bite Mocktail from The Little Kitchen – fruity with a little bit of sour lime added in – this is just the perfect mocktail for a New Year's celebration!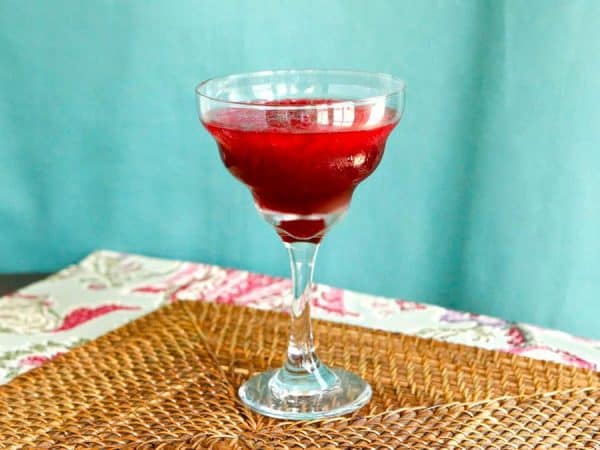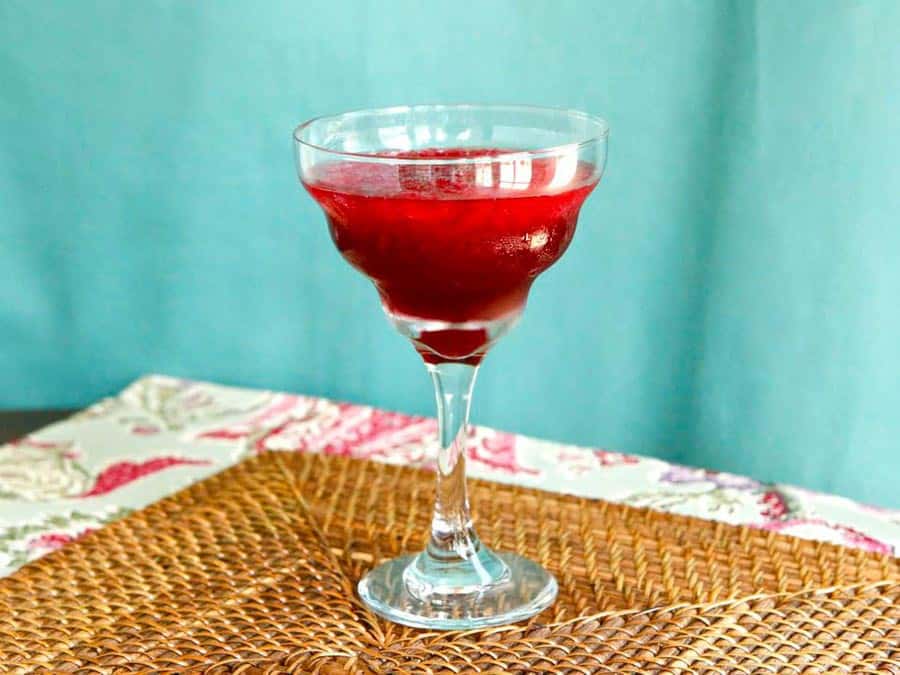 Persian Pomegrante Mocktail from Tori Avey – I love the combination of sweet and tart in this unique mocktail!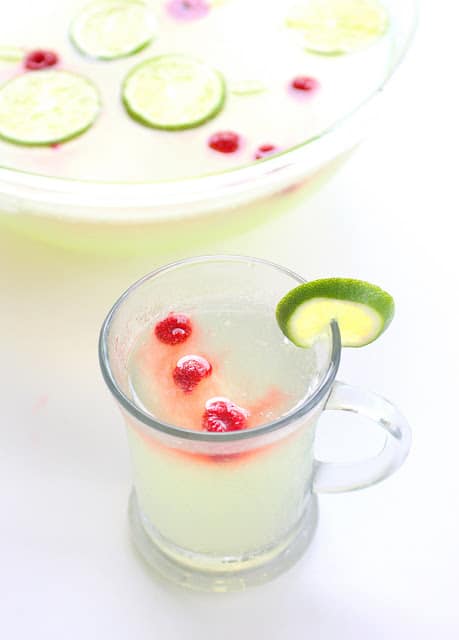 Limeade Punch from The Girl Who Ate Everything – This sounds super easy and delicious, but the color is what is calling me!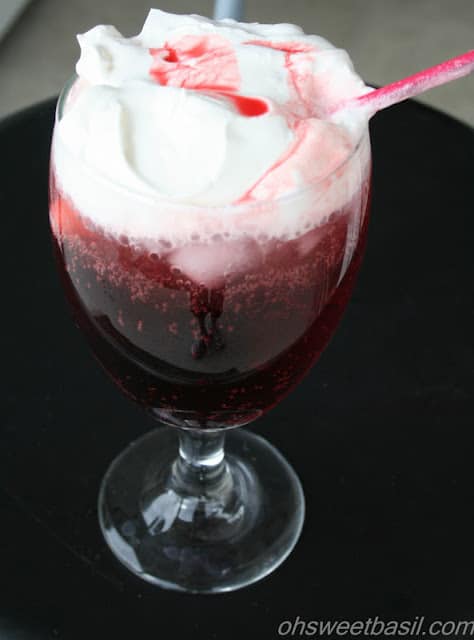 Italian Soda from Oh Sweet Basil – Italian sodas are favorites for adults and kids, so you know this one will be a hit!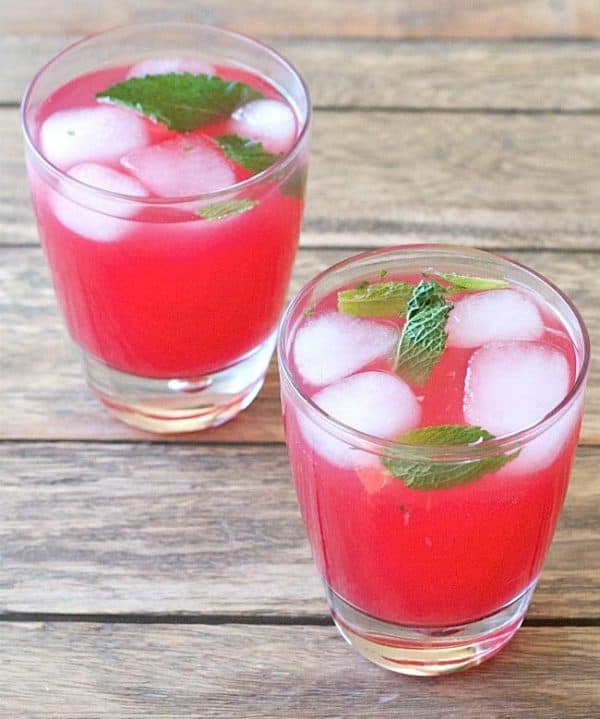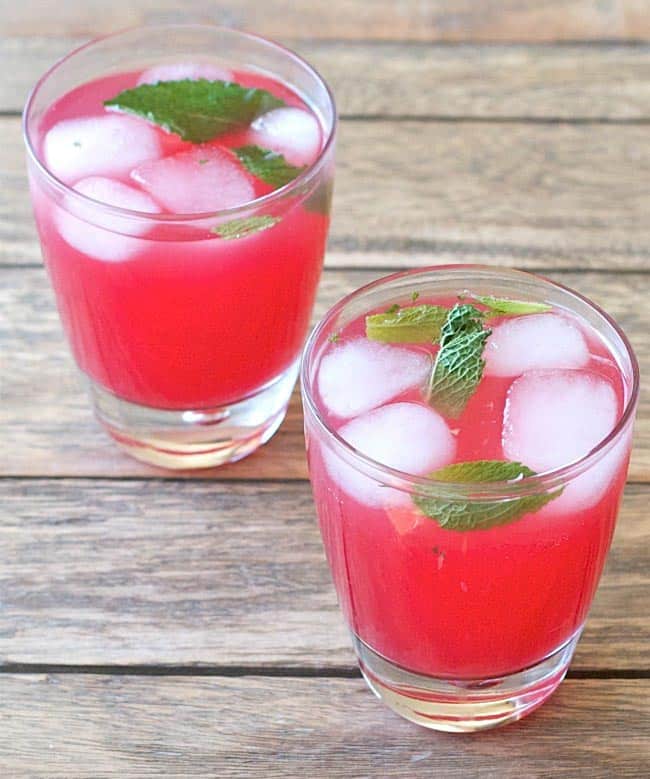 Cranberry-Citrus Mocktail with Mint from Offbeat and Inspired – there is something about mint that makes it the perfect addition to mocktails. This sounds like a drink I'd want seconds of!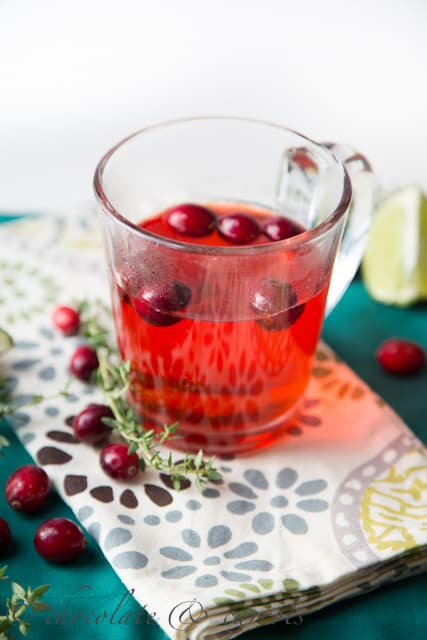 Warm Berry Cider from Chocolate and Carrots – I love that this one is warm – sounds amazing!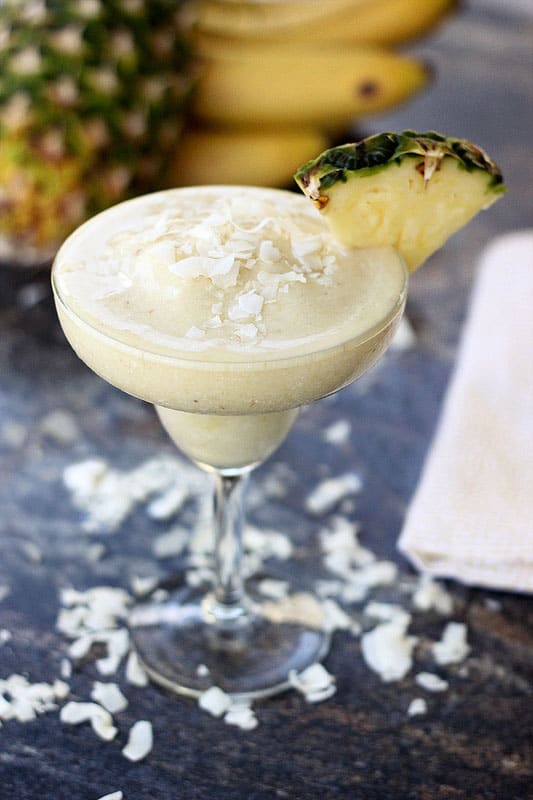 Banana Pina Colada from Tasty Yummies – I love the addition of the banana to make this a real tropical treat.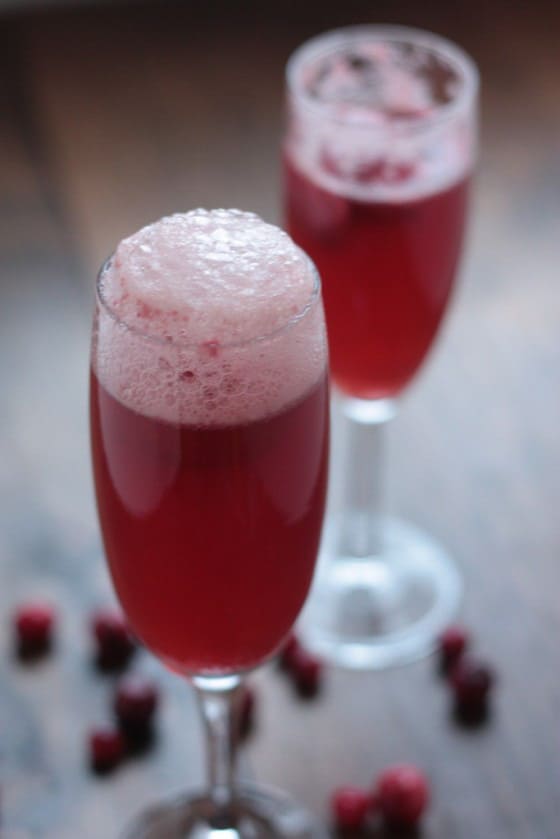 Cran-Raspberry Sorbet Bellini from Country Cleaver – Sorbet in your mocktail? Count me in!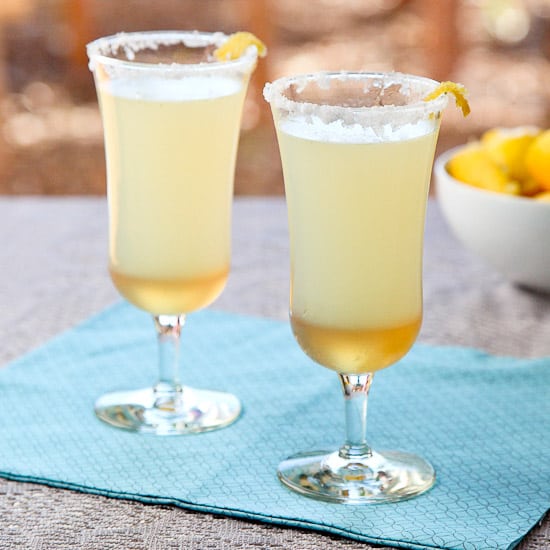 Sparkling Ginger Lemon Mocktail from Snixy Kitchen – There is a fun love story attached to this delicious mocktail, so make sure to head over and read that one!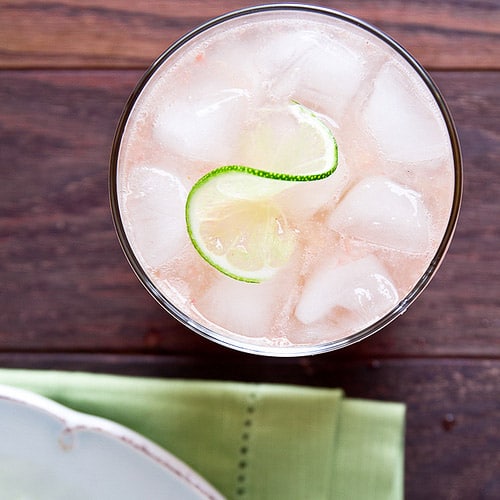 Faux Paloma from The Brewer and the Baker – grapefruit and lime – this one definitely has me intrigued!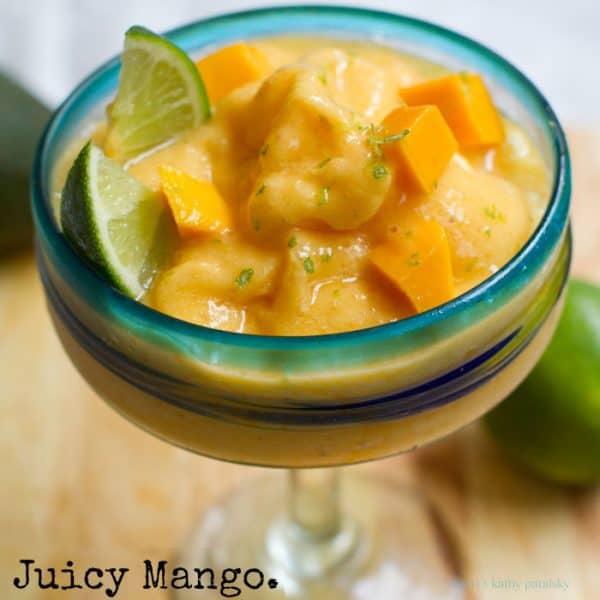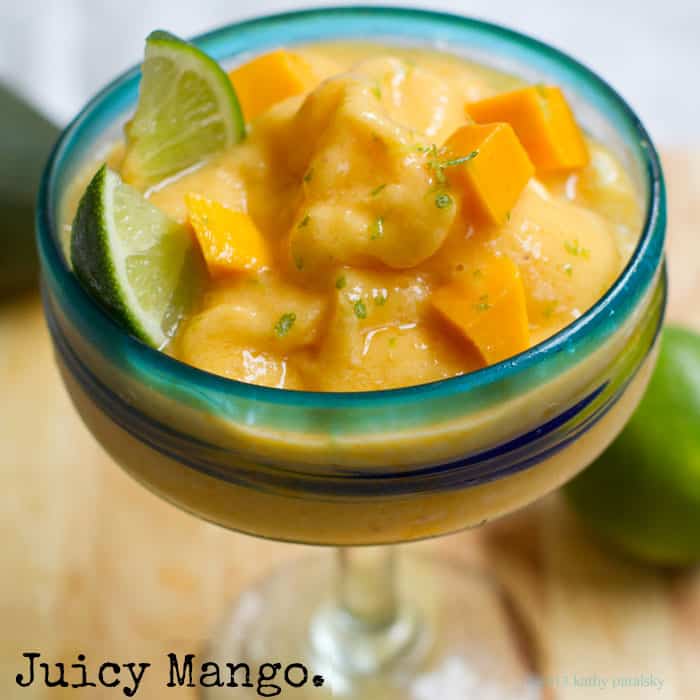 Juicy Mango Margarita from Healthy Happy Life – This is a drink I could be happy sitting back with!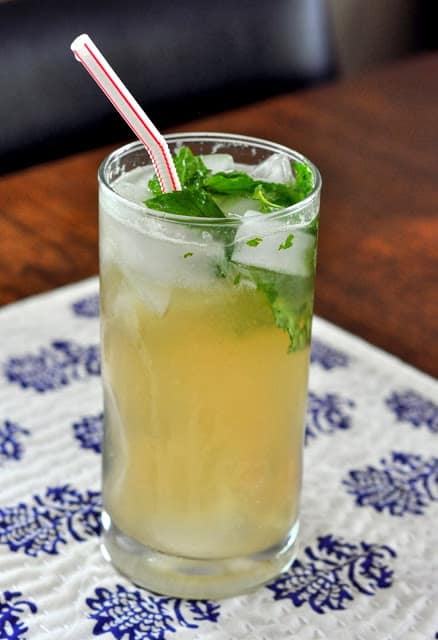 Ginger Mojito Mocktail from Taste as You Go – I have a secret obsession with ginger, so sign me up for one of these!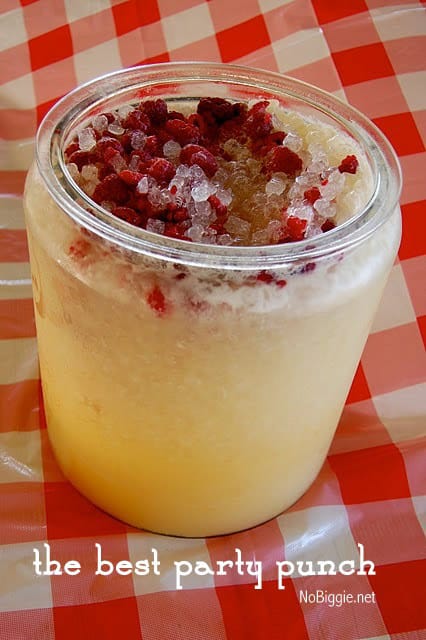 The Best Party Punch from No Biggie – this is the perfect beverage for a crowd!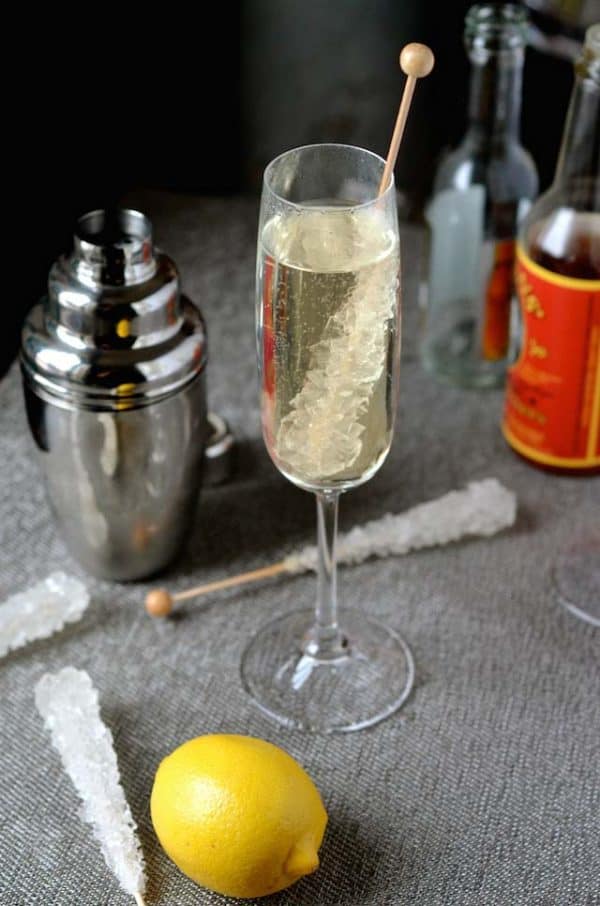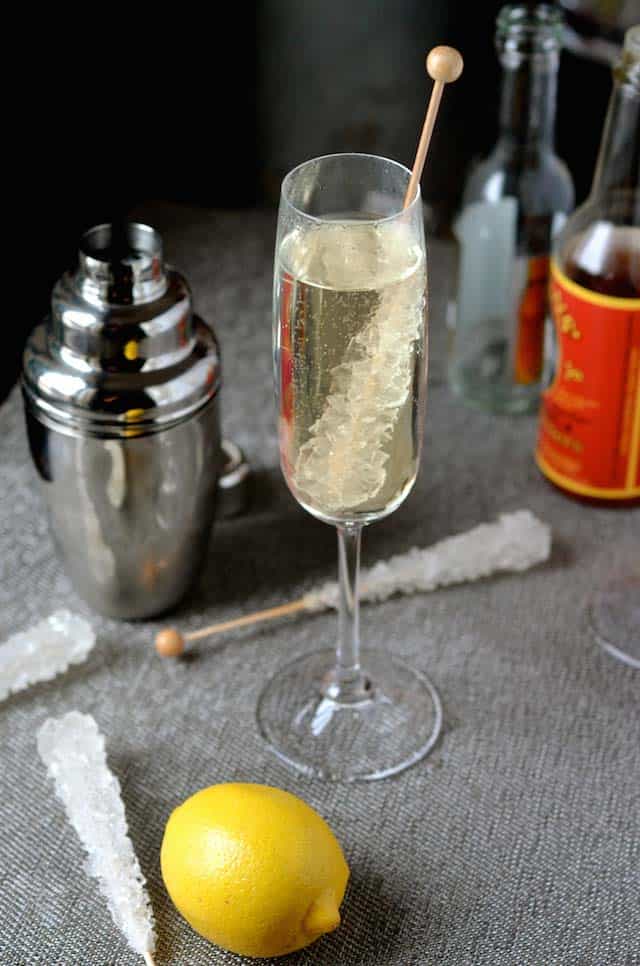 French 75 Mocktail from Always Order Dessert – this one is new to me, but I totally want to try it. It looks perfectly sophisticated!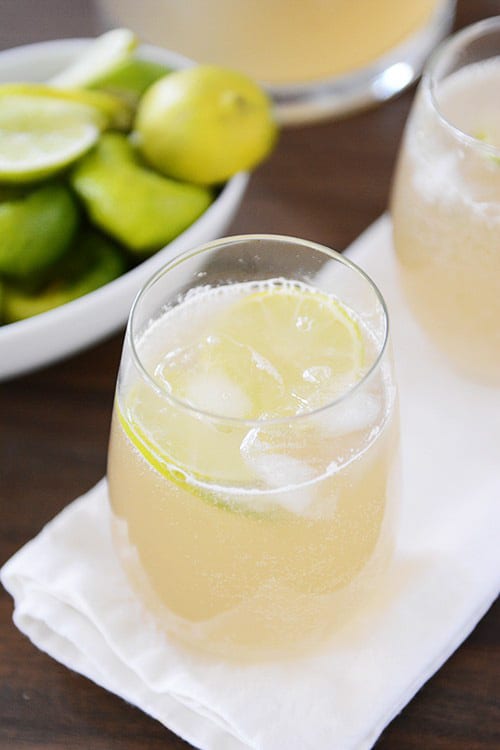 Ginger Ale Mint Limeade from Mel's Kitchen Cafe – Ginger, mint and lime – what's not to love?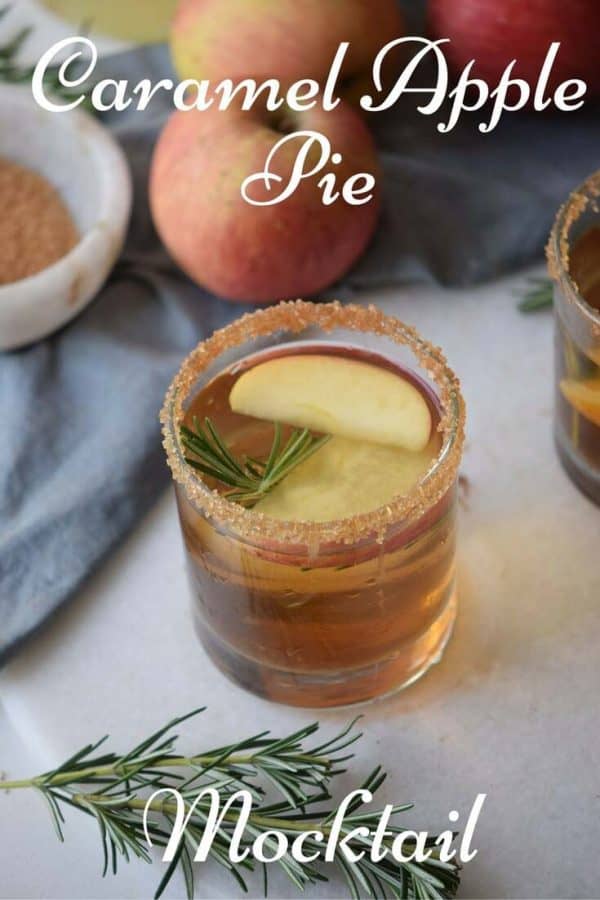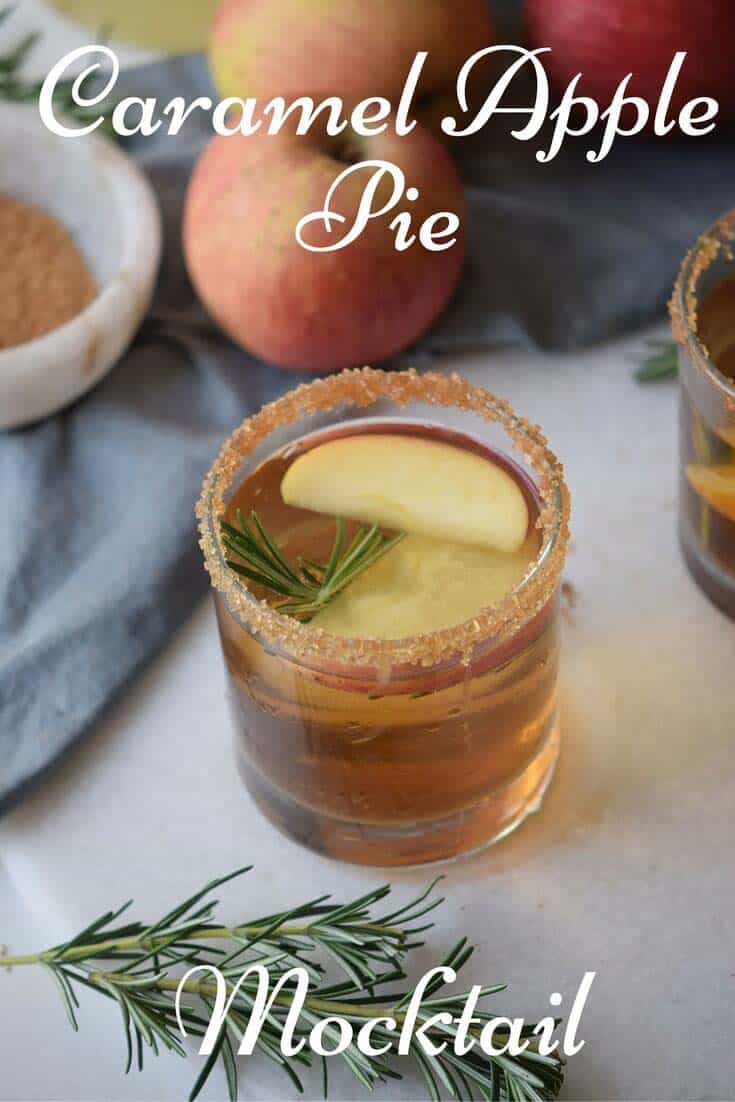 Caramel Apple Pie Mocktail from Merry About Town – this would be so perfect for fall, but I know I'd enjoy it year round!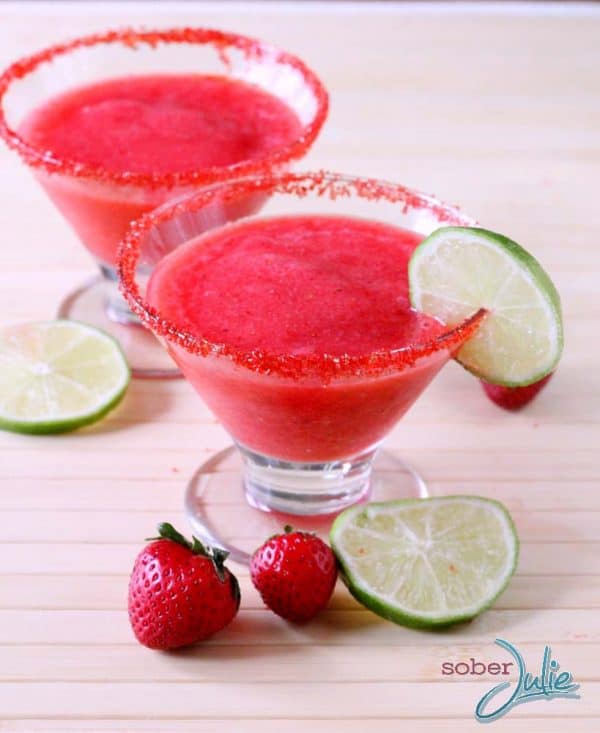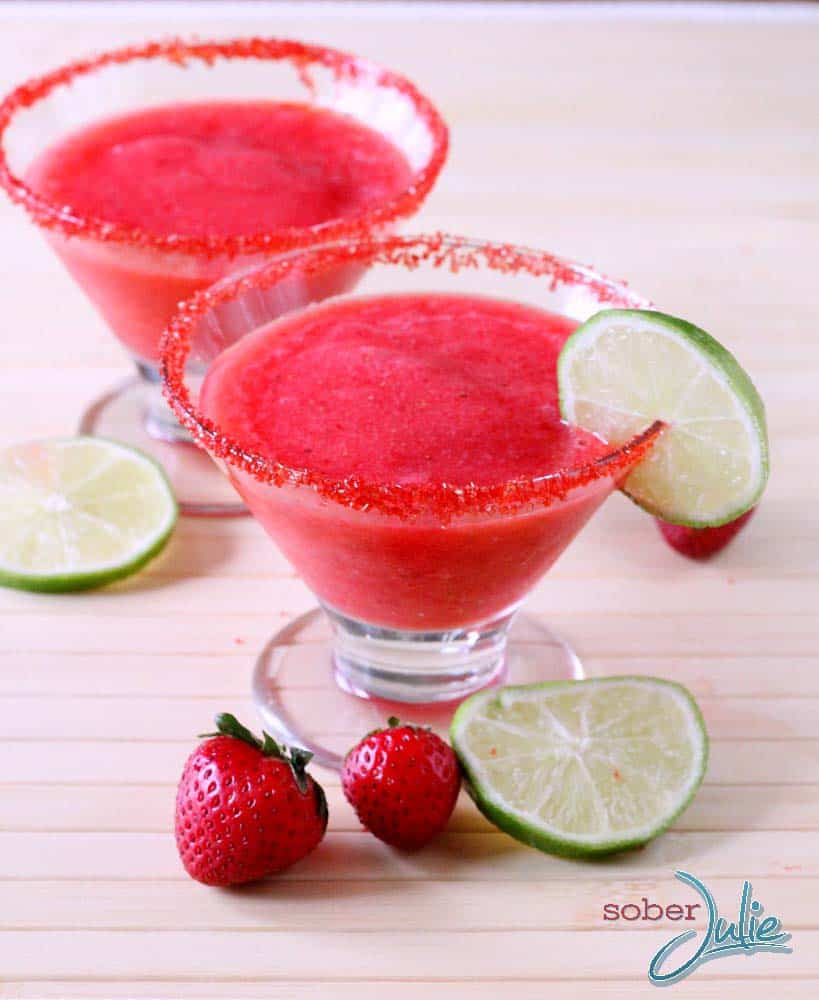 Strawberry Margarita Mocktail from Sober Julie – fruity and fabulous- this is a must!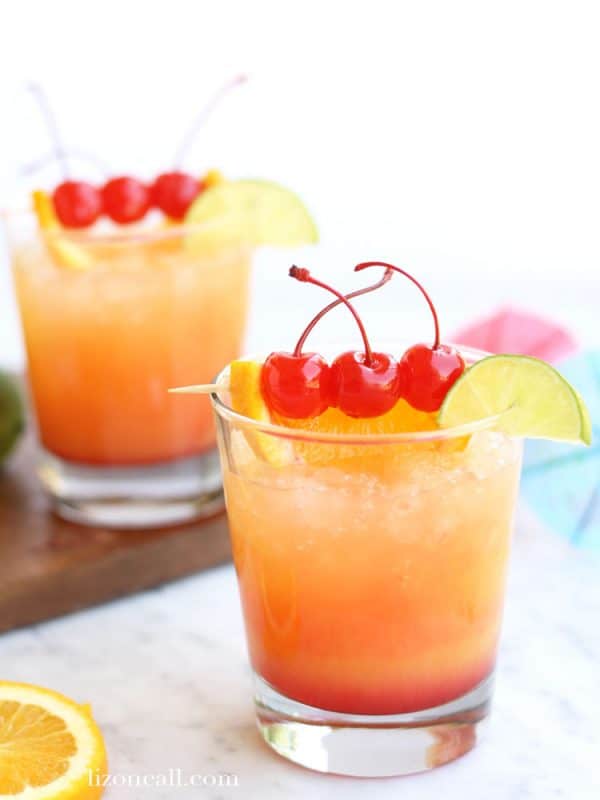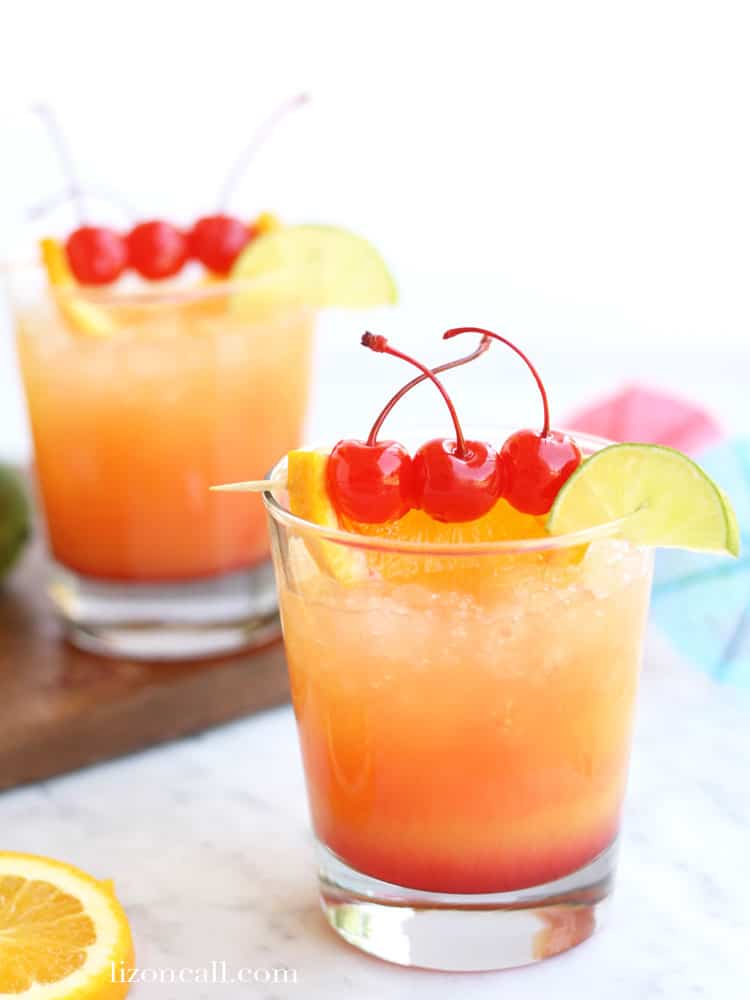 Mai Tai Mocktail from Liz on Call – a super easy mocktail recipe that everyone will love.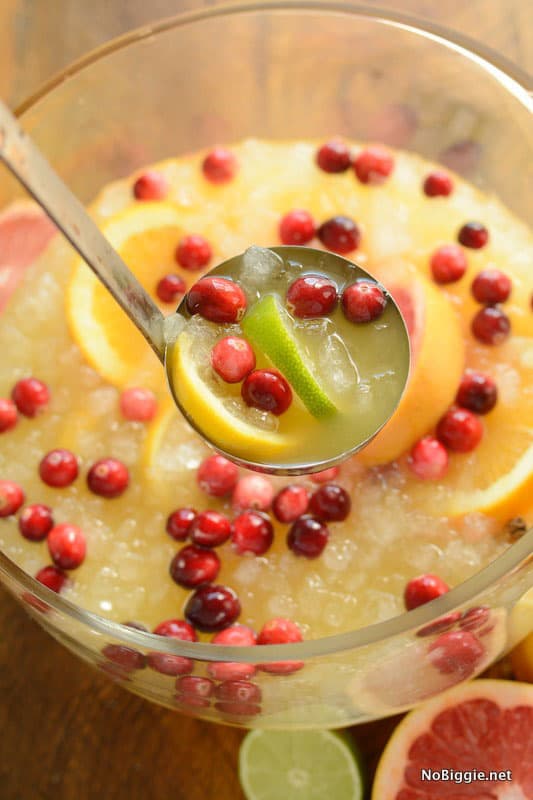 Jingle Juice Holiday Mocktail from No Biggie – if you are looking to serve a crowd, this holiday mocktail is for you!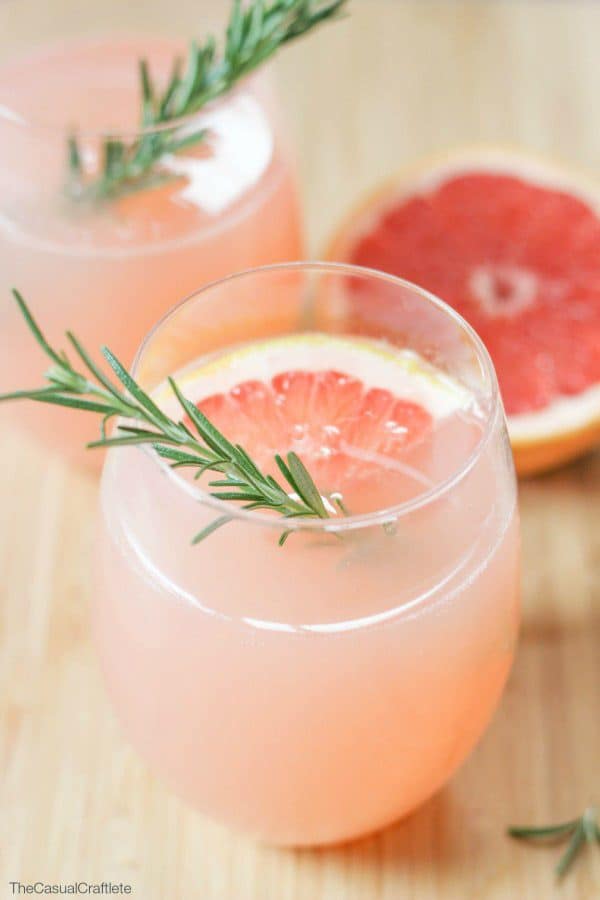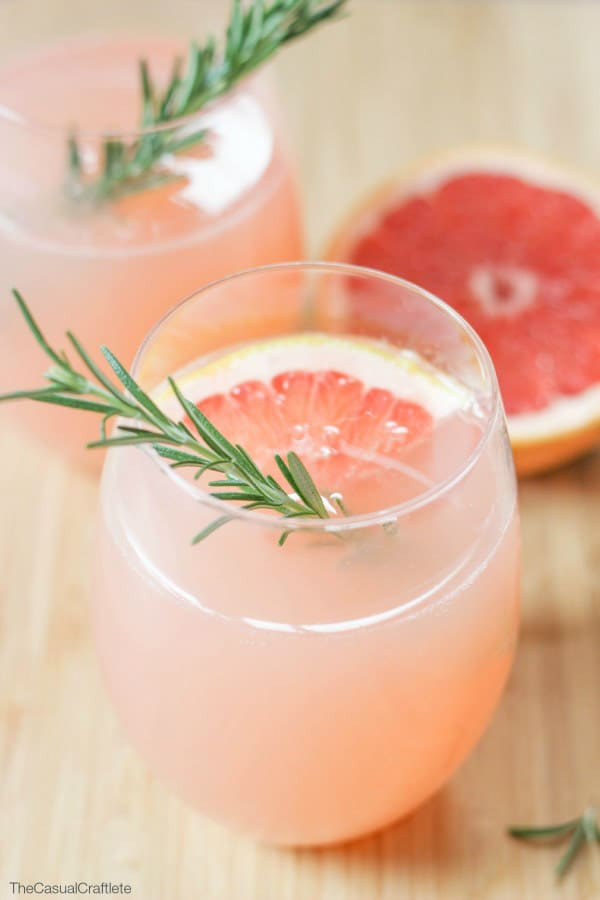 Grapefruit and Rosemary Mocktail from The Casual Craftlete – I am mesmerized by the pretty pink color in this mocktail! The rosemary simple syrup addition makes this a sophisticated drink – perfect for an adults only party.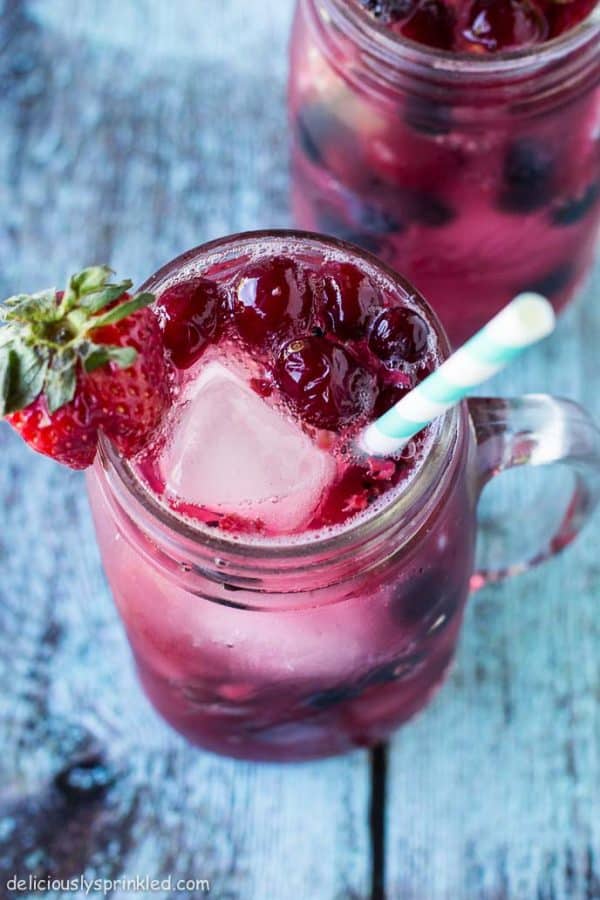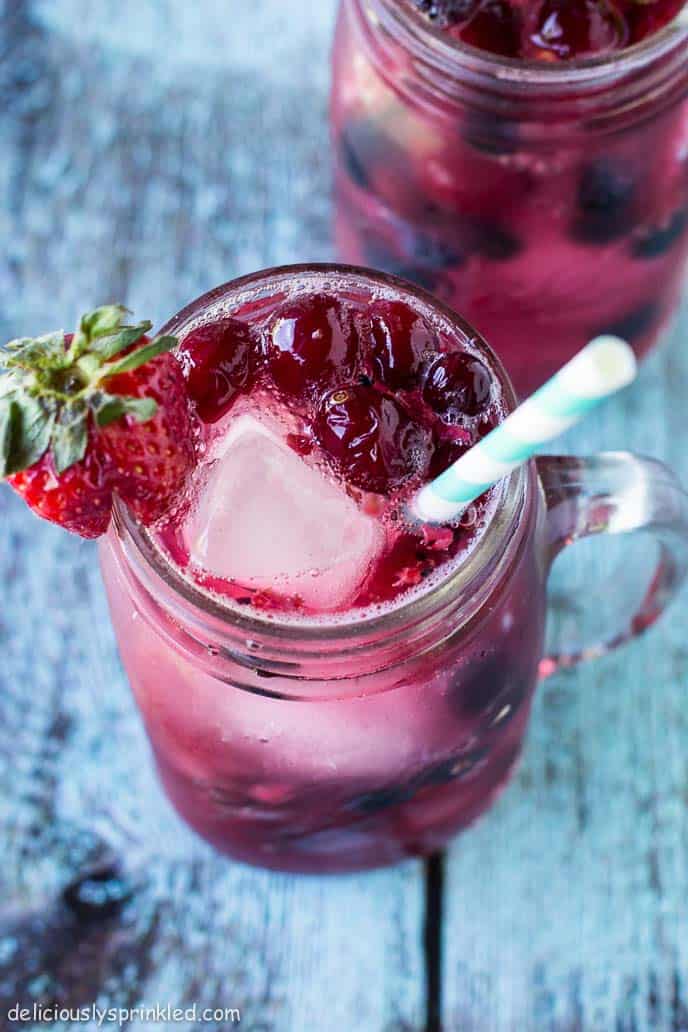 Very Berry Spritzer from Deliciously Sprinkled – yes to all the berries!!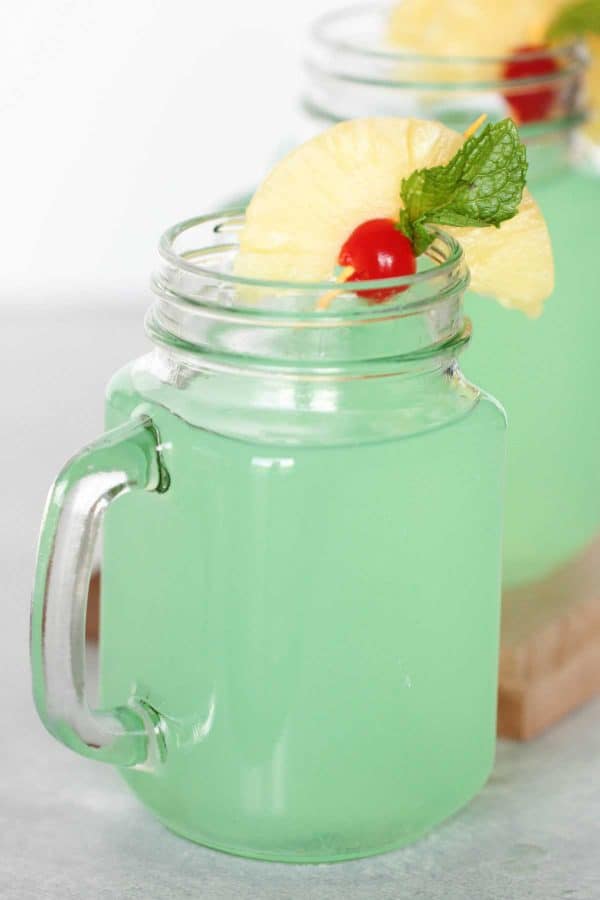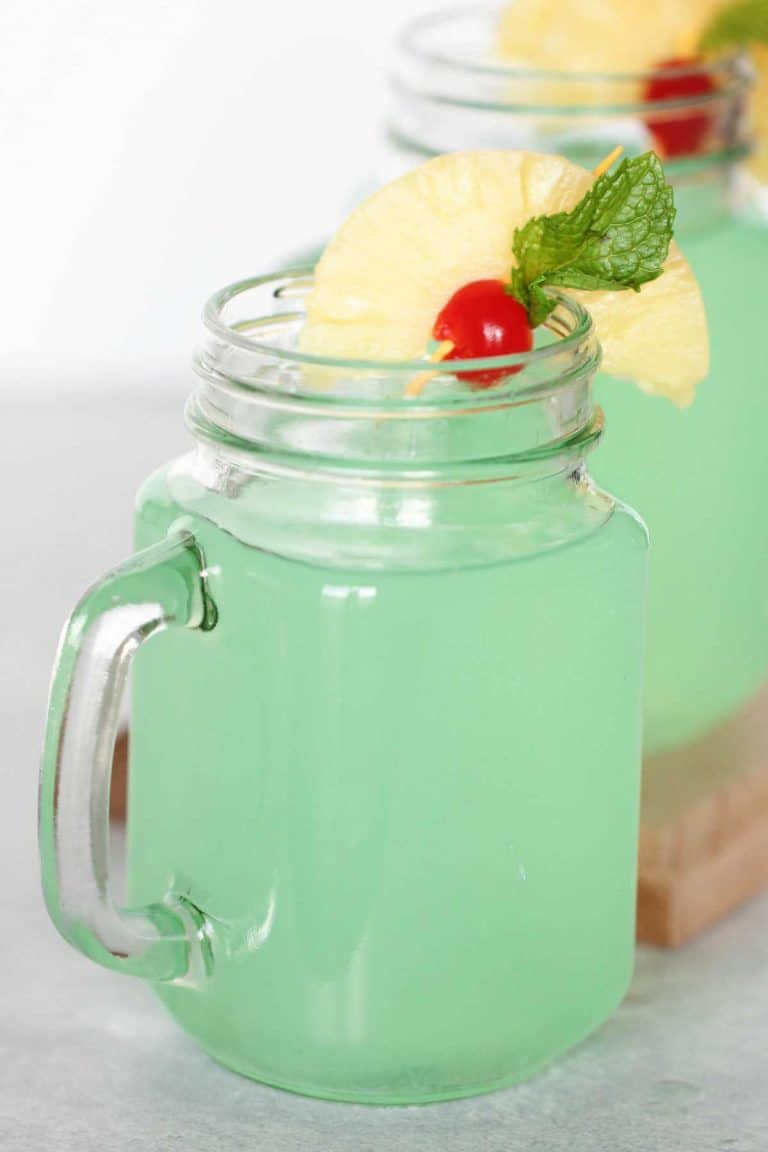 Disneyland Mint Julep Copycat from Six Sisters Stuff – I have never tried the Disneyland version, but I'd love this copycat at home!