If you eagerly await apple season every year, you're going to want this list – 15 apple recipes you'll want to make every fall. Sweet and delicious, they are all 10/10!
If you want even more, make sure to check out all of my apple recipes!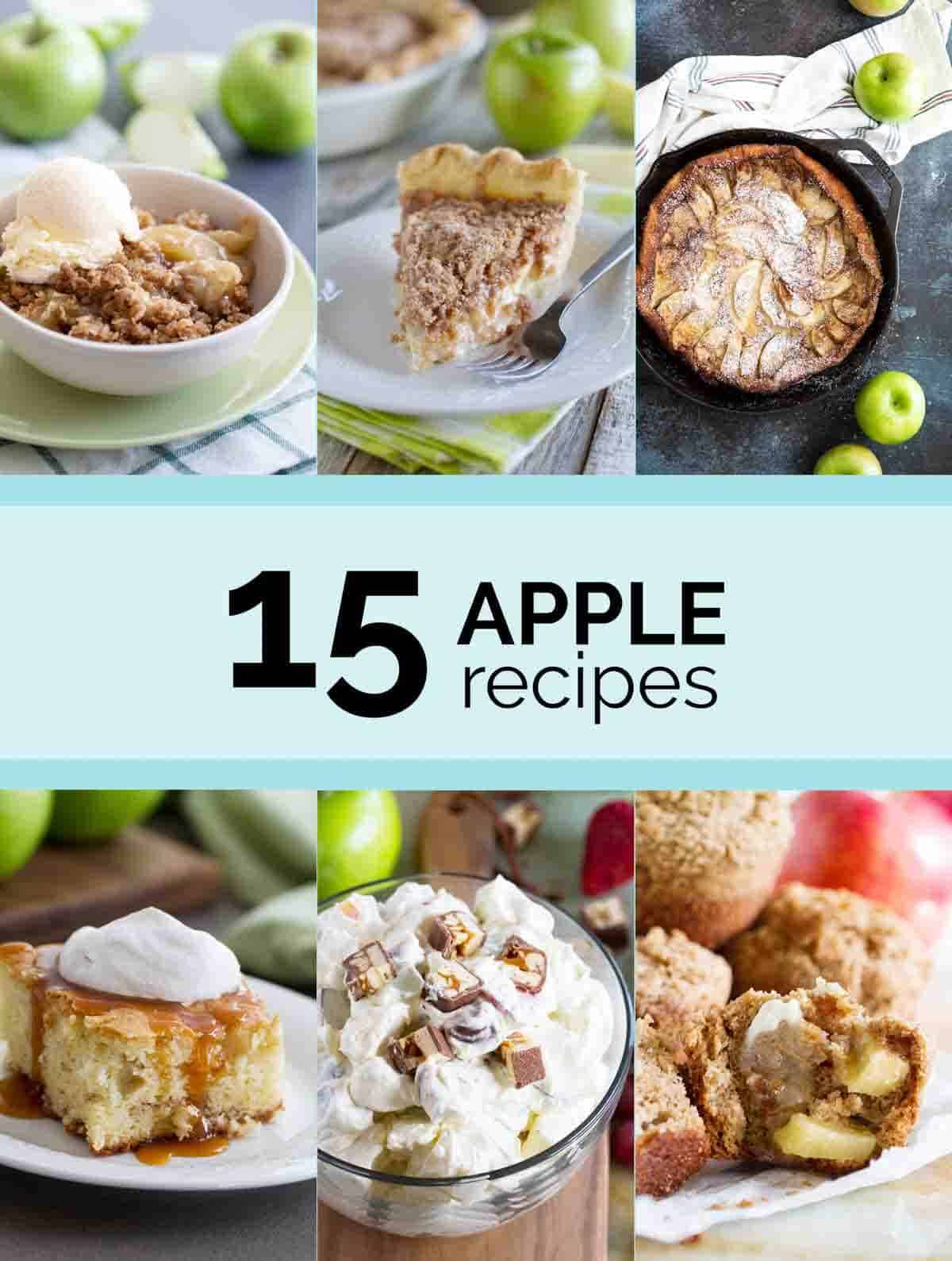 We live in a time when apples can be found easily year round, but there is just something about the fresh, in season apples that makes them so much better.
And every time fall comes around, I will gladly go crazy with the apples.
So today I am sharing my top 15 apple recipes that I make every year, and that I know you'll want to make every year, as well!
Best Apples for Baking
Most of the recipes below require you to cook or bake the apples. So you need apples that will hold up to the heat and that will not go mushy or just fall apart. Here are some of my personal favorites for baking:
Granny Smith: These tend to be a little more sour, but hold up so well in baking. When making a pie, I like to use a mixture of granny smith and a sweeter apple.
Honeycrisp: These tend to be both crisp and sweet, so they are the perfect all-around baking apple.
Jonagold: This is one that will be best when it is in season, but if you come across them while they are, they are a great baking apple.
Golden Delicious: I usually find that golden delicious apples aren't quite as bold, but they hold up really well in baking. This is a good one to mix with another apple that has a lot of flavor.
Fuji: I like to include this one because they are so easy to find. They hold up well to baking and have good flavor, so they are a good all-around apple.
Above all, an in season apple will be better than an out of season apple. And my favorite thing to do is mix the apples when I'm baking – that way you get a mixture of textures and flavors.
15 Favorite Apple Recipes
It's hard to narrow down my favorites, but these are the recipes I go to every fall.