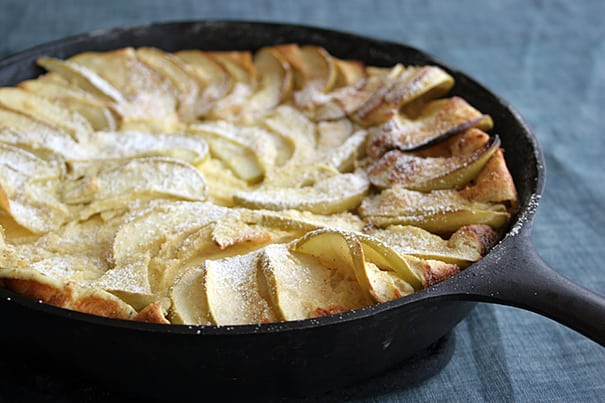 In my kitchen, I have a cookbook holder that sits on the counter. Of course, it's intended to hold up my cookbooks when I cook from them, but it's purpose has changed over the past few months. Usually, whenever I get a cooking magazine in the mail, I immediately go through it and mark what I want to make from it. It usually doesn't take me long to make a recipe or two from each magazine – after all, I only subscribe to 2 magazines. But in the last months, my cooking has become a bit – irregular – to say the least. I'm seriously surprised that I haven't run out of material to blog about.
So the magazines started to pile up on my cookbook holder. I promised myself that they wouldn't get filed away on the bookcase until I had made at least 1 recipe from each magazine. So the pile got bigger and bigger, until the magazines would no longer fit on the holder, and a stack started next to the holder. And this weekend, I thought I would do something about it!!
It was a very rainy weekend here, and nothing says to get in the kitchen and get busy like a rainy day to me. And I ended up cooking more this weekend than I have in quite awhile!!
My husband is usually the breakfast maker in our house, but yesterday we decided to share the duties. He made eggs and bacon while I made this German Apple Pancake. I've only made a German pancake once before in my life – many, many years ago, but this one seemed quite different from what I made before. Regardless, we both gobbled it right up. And it's a great way to use some of the apples that are in season right now!!
Make sure to plan a little ahead if you make this. I didn't read the recipe before we got up to make breakfast, but quickly discovered that the batter has to sit for 30 minutes. It was a leisurely Sunday morning for us, so it wasn't a big deal to wait, but if you are on a schedule, it might throw you off if you aren't prepared for that.
And if you haven't had a pancake like this before, don't expect it to be anything like your regular, American pancakes. It has more of a eggy/custardy/crepe-like texture, so be prepared for something different!
German Apple Pancake
from Cooking Light August 2008
Batter:
1/2 cup all-purpose flour
1/2 teaspoon baking powder
1 tablespoon granulated sugar
1/8 teaspoon salt
1/8 teaspoon grated whole nutmeg
1 cup egg substitute
1 cup fat-free milk
2 tablespoons butter, melted
1 teaspoon vanilla extract
Apple Mixture:
Cooking spray
1/2 cup granulated sugar, divided
1/2 teaspoon ground cinnamon
1/2 teaspoon grated whole nutmeg
1 cup thinly sliced Granny Smith apple (we left the peel on, but if you don't like the peel, you can always take it off!)
To serve:
1 tablespoon powdered sugar
To prepare batter, lightly spoon flour into a dry measuring cup; level with a knife. Combine flour, baking powder, 1 tablespoon granulated sugar, salt, and 1/8 teaspoon nutmeg in a medium bowl, stirring with a whisk. Combine egg substitute, milk, butter, and vanilla in a small bowl, stirring with a whisk. Add egg substitute mixture to flour mixture, stirring with a whisk. Let stand 30 minutes.
Preheat oven to 425°.
To prepare apple mixture, coat bottom and sides of a 10-inch ovenproof skillet with cooking spray. Combine 1/4 cup granulated sugar, cinnamon, and 1/2 teaspoon nutmeg; sprinkle evenly over bottom and sides of pan. Arrange apple in an even spokelike layer in pan. Sprinkle apple with remaining 1/4 cup granulated sugar. Cook over medium heat 8 minutes or until mixture bubbles. Slowly pour batter over apple mixture.
Bake at 425° for 15 minutes. Reduce oven temperature to 375° (do not remove pancake from oven); bake an additional 13 minutes or until center is set. Carefully loosen pancake with a spatula. Gently slide pancake onto a serving platter. Sift powdered sugar over top. Cut into 6 wedges; serve immediately.