Welcome to Taste and Tell Thursdays! Come link up your posts below for a chance to win holiday bakeware set from GoodCook® valued at $50 and free coupons for Challenge Butter!!
I both love and hate technology. Love it, because without it, I wouldn't have this little space of my own on the internet. Hate it, because I feel like I am constantly fighting with it. I have been working off of a laptop for quite some time now. In the last couple of months, it started giving me some problems, until a few days ago when it decided it didn't even want to turn on at all. (Luckily, I was thinking ahead and had moved everything off of it onto a hard drive. So at least nothing is stuck on there!!) I moved back to my ancient desktop computer, and although it does start, it doesn't want to do much more than that. It took me over an hour to do something the other night that should have taken me 15 minutes tops.
So needless to say, I've been hating on technology for the last few days. I was talking to my brother in law about a week ago and saying that I needed a new computer, and as luck would have it, his business had a couple of extras that were a year old that they didn't need anymore. So yesterday, I bought one from him. And I'm so grateful, because now I can at least blog again. (And hopefully it won't take me as long to get through things!!)
I feel like I should be jumping on the healthy food bandwagon – it is the beginning of the year after all – but instead, I'm bringing you a recipe that is quite the opposite today. But guess what? This bread is delicious. We ate it as an appetizer for New Year's Eve (even though I forgot about it in the oven and we had to cut off some burnt spots…), but it would make a great side dish as well. In fact, I would keep some of the topping on hand to make an easy bread side dish.  A mixture of Challenge butter, cheese, green chiles and mayonnaise tops sliced French bread that is broiled into cheesy bread goodness.  There is nothing that I didn't love about this!
Challenge Butter, the largest butter brand in the West, is currently hosting a holiday recipe contest called Recipe for Caring among three celebrity chefs where the winner receives $5,000 towards the charity of their choice. Fans decide the winner and just for voting, they are entered to win $2,500, GoodCook bakeware sets and coupons.  The contest runs until January 15th, so make sure you head over to check it out!


Josephinas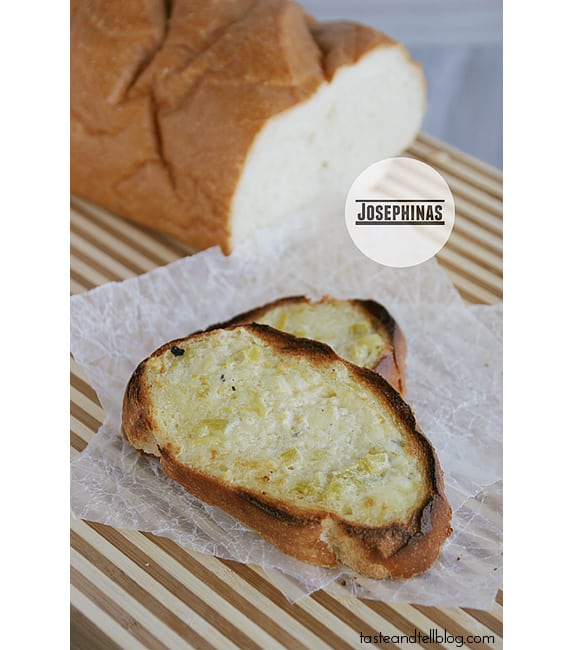 This cheesy, green chile topped bread would make a great appetizer or side dish.
Ingredients
1 loaf French bread
1 cup (2 sticks) Challenge butter
1 (4 oz) can diced green chiles
1 cup Monterey jack cheese, grated
1/4 cup mayonnaise
1/2 teaspoon garlic powder
Instructions
Slice the French bread into 1/4-1/2 inch slices. Cream the butter and then add the green chiles, cheese, mayonnaise and garlic powder.
Spread the mixture evenly on the bread slices and place face up on a baking sheet. Place under a broiler and cook until bubbly.
----------------
recipe from Challenge Butter
http://www.tasteandtellblog.com/josephinas/
Recipe from www.tasteandtellblog.com
It's time to link up your blog posts! But before we get to that, here are a few cookie creations from last week that are on my "to-make" list!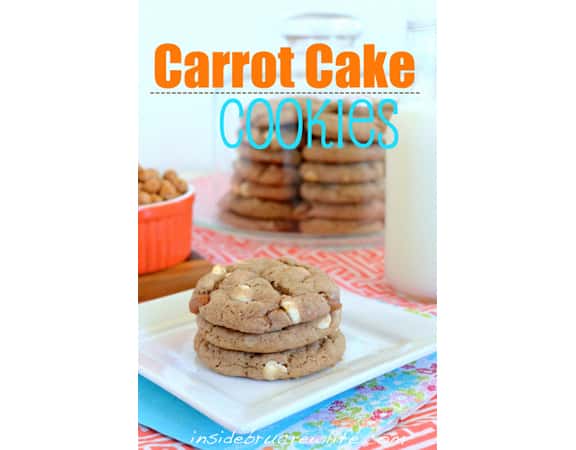 Carrot Cake Cookies from Inside BruCrew Life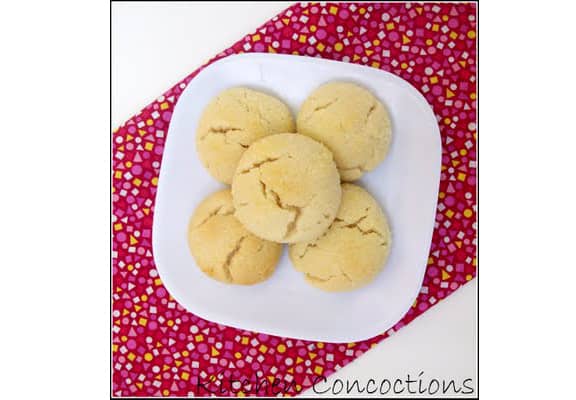 Lemonade Cookies from Kitchen Concoctions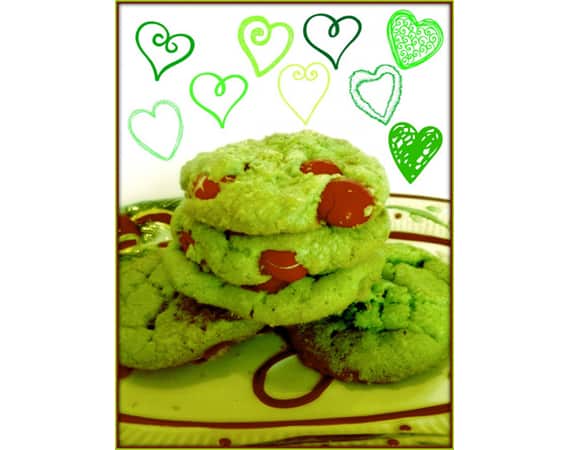 Oscar the Grouch Peppermint Cookies from Tumbleweed Contessa
And the winner of the collection of 9 cookbooks from last month's link up was:
Chels from Catz in the Kitchen with her Peppermint Brownie Cookies!
I'm changing things up a little bit this month.  You can link up any blog post – no theme this month!  And I will have a weekly giveaway instead of a large giveaway for the month.  This week, link up your blog posts for a chance to win a holiday bakeware set from GoodCook® valued at $50 and free coupons for Challenge Butter.  Every link up gets you 2 entries to win.  You can also enter to win by commenting below.
The rules for the link up are simple:
1 – this month, you can link up to any blog post
2 – link must be to a blog post – no etsy stores or advertisements
3 – please add a link in your post back to this post
4 – you can link up to 2 links per week, and links cannot be duplicated through the month
Don't forget to click over on some of the other links so that we can all enjoy each other's cookie creations!!
And I'd love to have you follow me via Facebook, Twitter, Pinterest, or Google+. And don't forget to subscribe to my weekly newsletter!