This Southwestern Chicken and Rice Soup is the answer after a long day. In less than 30 minutes, you can have a big pot of warm, comforting soup filled with tons of southwestern flavor!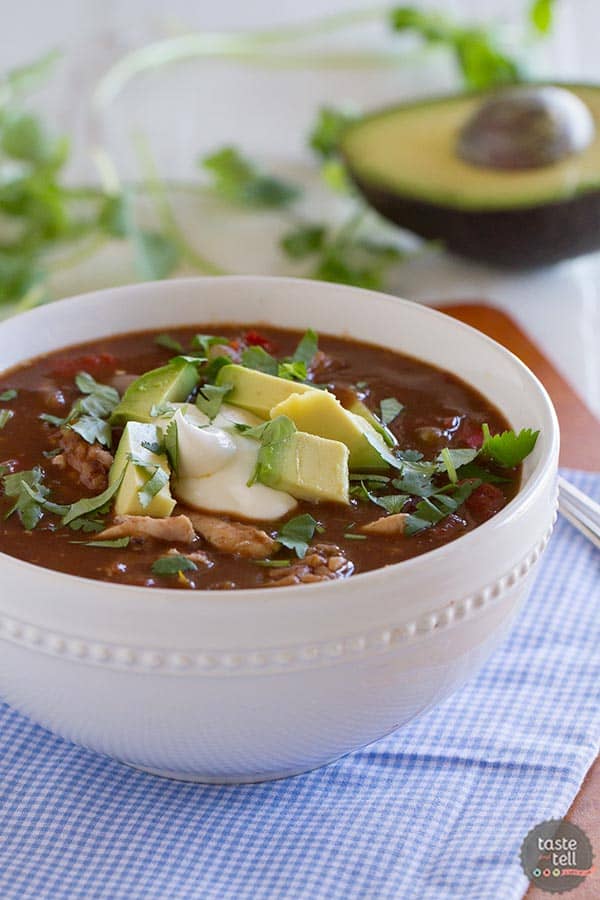 We have been having an unusually mild winter here in Salt Lake. Like warm enough that I don't even get my coat out most days. I started seeing tulips poking out of the ground, and hints of blossoms on the trees.
And then all of a sudden – bam! Cold again. Seriously, mother nature, I really wish you would make up your mind!!