Creamy homemade macaroni and cheese is made with gruyere cheese and filled with leeks and ham for an irresistible version of macaroni and cheese that the whole family will love.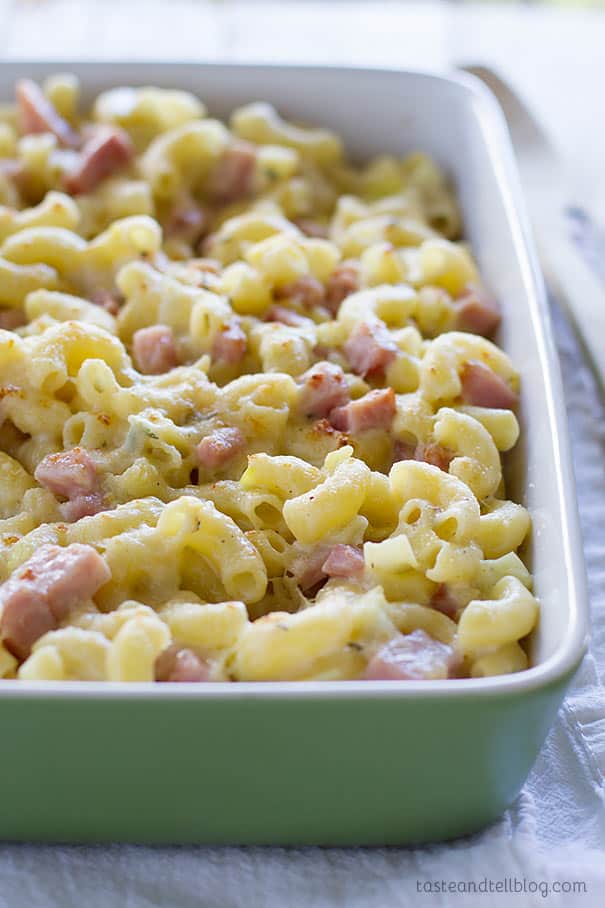 Have you ever felt like you were fated to make a recipe?
What? It's just me?
Maybe it's my obsessiveness with food, but this recipe came to me at the perfect time. Here's how it went down.
I love using leeks, but most (almost all) recipes call for 1 leek. Yet I can never buy just one leek. At the grocery stores near me, there are always 2 or 3 of the bundled together. Well, I needed one leek for a soup that I was making for dinner. The store had bundles of 3, so I just went for it. The soup was delicious, but I was still stuck with 2 leeks.
Read the rest of this entry >>