This Candied Chicken is sure to be a family favorite – chicken breasts are cooked in a sweet and tangy sauce that leaves the kids begging for more!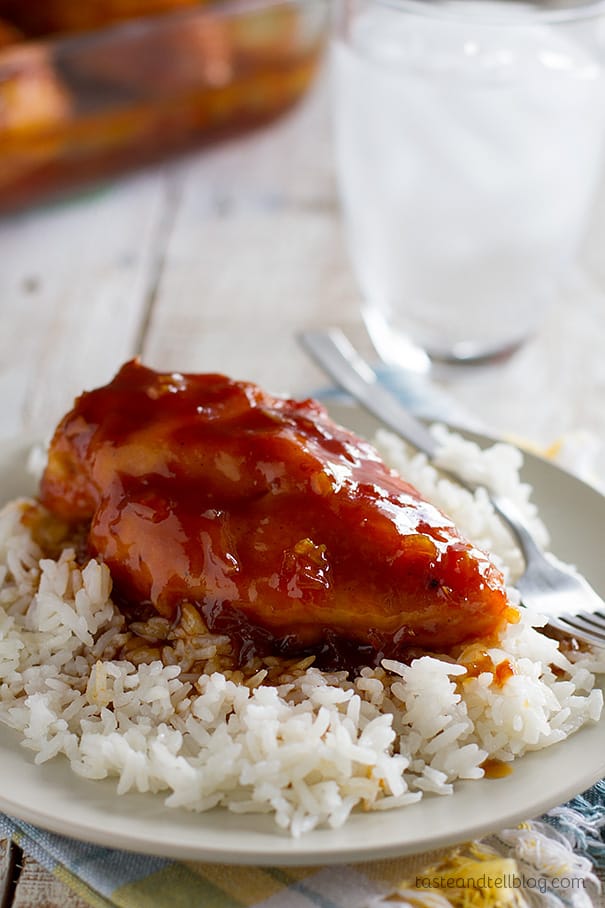 I feel like I go through phases with my cooking. One week, I am drawn to anything new. Unique flavor combinations, or flavors or techniques that I haven't tried before. I want to get creative and come up with something a little out of the ordinary.
Other times, all I want is familiar. Foods I grew up on, or flavors that remind me of my childhood.
Right now, I am in that familiar phase. I have been scouring family cookbooks, and wanting to make everything that reminds me of my family. So don't be surprised if you start seeing a bunch of childhood favorites cropping up here on Taste and Tell!!
Read the rest of this entry >>