Reminiscent of a favorite ice cream treat, these tasty Drumstick Cupcakes start with a vanilla bean cupcake topped with vanilla buttercream, a silky chocolate sauce and then chopped peanuts. Ice cream cone pieces make the cupcake complete!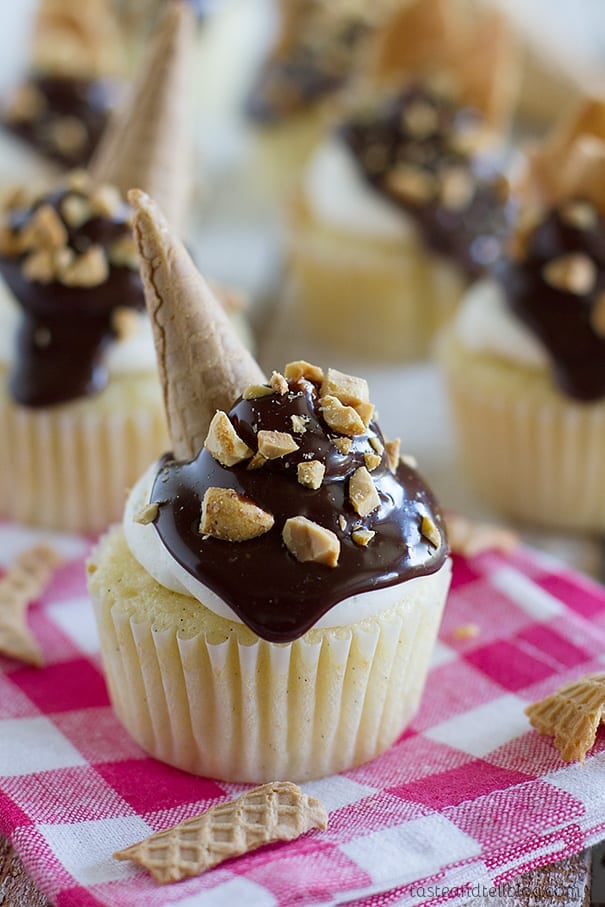 We have come to that time of year when everyone gets a little confused. School has started, so that means fall, right? But it's still 90 degrees outside and the calendar says that we still have nearly a month until the official start of fall.
I get it. I like the fall, too. The pumpkin candle burning in the living room. The apple pie cooking in the kitchen. The boots and the sweaters and the scarves. I get as excited as the next guy thinking about it.
In most areas of my life, I'm pretty impatient. But when it comes to summer – I'm hanging on. No rushing into fall for me.
Read the rest of this entry >>