With the change of the design here at Taste and Tell, I am also switching things up with my Blogger Spotlight feature. First of all, you'll notice that Blogger Spotlights are coming to you on Saturdays. So hopefully I'll be able to introduce you to some great new blogs or let you know a little more about some of your favorite blogs every week! Second, the format is slightly changing. From this point on, the Blogger Spotlights will be known as The Blogger Ten. Ten questions all about blogging, food, and life behind the blog!
Also – BONUS! Make sure you are subscribed to my weekly newsletter, because the blogger will also be featured there with two more questions. Just another fun way to introduce you to some of my favorite Bloggers!
And now to this week's blogger – Holly from Life As a Lofthouse. Holly's blog is another that I've been stalking for years. Her food is family friendly and makes you want to run to the kitchen to get cooking, (hello Chicken Ranch Pizza), and the desserts are more than tempting (like her Easy Strawberry Cheesecake Ice Cream). I'm so happy to be featuring her here today and am glad she is sharing with us!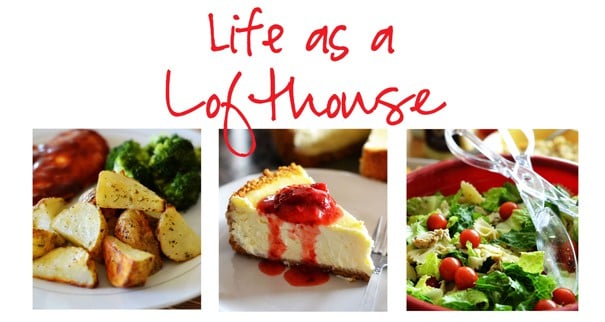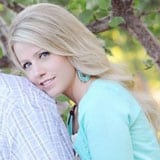 Hi everyone! I'm Holly from the food blog, Life as a Lofthouse, and I am so honored to be here today! I am a mother to 3 amazing kids and have been married to my best friend for almost 7 years. Along with blogging, I also work full-time as a surgical scheduler. I schedule surgeries for 3 Head and Neck surgeons. It is a very stressful and fast-paced job, but I love it. I love working in the medical field.
When I'm not working, I am home creating delicious food to feed my family. I started my blog in September 2010 and have so much fun being a blogger. It is such a fun way to be creative and share my passion with the world! I have always loved to cook and bake. Some of my favorite childhood memories are being with my Mom in the kitchen. I'd always ask her if I could help, even if it was just grating cheese for Tacos, I was in heaven!
What inspired you to start writing your blog?
My blog started out as a family blog. I would post pictures and fun memories about my family, and then I posted a couple recipes. I started getting compliments from friends and requests for more recipes. Before I knew it, I was only posting recipes.
What is your favorite kind of food to make?
Mexican. Hands down. I make tacos and enchiladas more than any normal person should, but we all love it, so I say why not!?
What is your favorite recipe posted on your blog?
My favorite recipe would definitely be my Taco Pizza.  It's a combo of my beloved Mexican food on top of a pizza crust. Doesn't get much better than that!
Read the rest of this entry >>