Fresh basil and pimientos make up the basil cream sauce that is served over crispy chicken. This Chicken with Basil Cream Sauce is a great end of summer supper!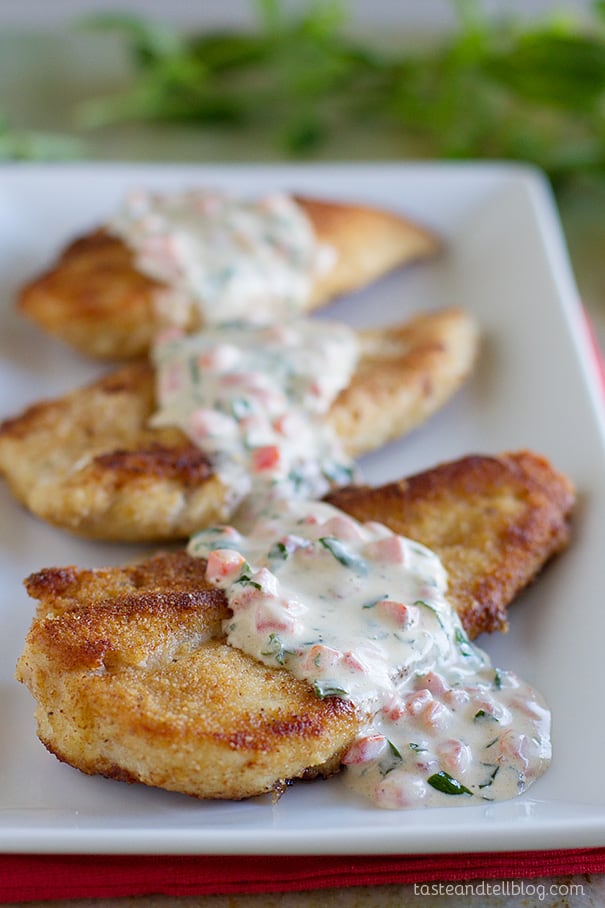 So, we have a snail problem. It's crazy. They are all over the place here where we live. For the most part, they stay in the dirt, but sometimes they will venture out over the driveway or onto the patio. I know that they aren't good for plants (I guess it's one time when it's good that we don't have a garden), and they have wreaked havoc on a few of our plants and a spot in the grass.
The kids like to play with them sometimes, but they gross me out, so I stay away. No thank you.
Although I don't have a garden, I do have a few herbs in pots in the backyard. I had this Chicken with Basil Cream Sauce on the menu, so I went and cut off some from my plant. I wasn't paying too much attention to the basil because I had a child in one arm and was trying to gather basil with the other hand. I took the basil inside, set it in the kitchen sink, and went back to cooking.
Read the rest of this entry >>