**Today's Blogger Spotlight has been delayed. Check back next week for a new spotlight!**
I don't know if it's because the weather is getting warmer, or if it's because this pregnancy is wearing me out, or if I have just been getting plain lazy at night, but I have been struggling with dinner lately. I'm blaming it a little on all of the above. But I do know that I've had to come up with some easier dinners than normal.
One thing that has saved me on more than one occasion is having cooked, shredded chicken in the freezer. The other day as I was thinking of what to make for dinner, one of those bags in my freezer kept jumping out at me. But what would I make with it? That's when I got the idea to compile a list of recipes that can use shredded chicken – or a rotisserie chicken from the grocery store! – to make getting dinner on the table even easier. These are perfect for not only easy meals, but as ways to use up leftover chicken as well!!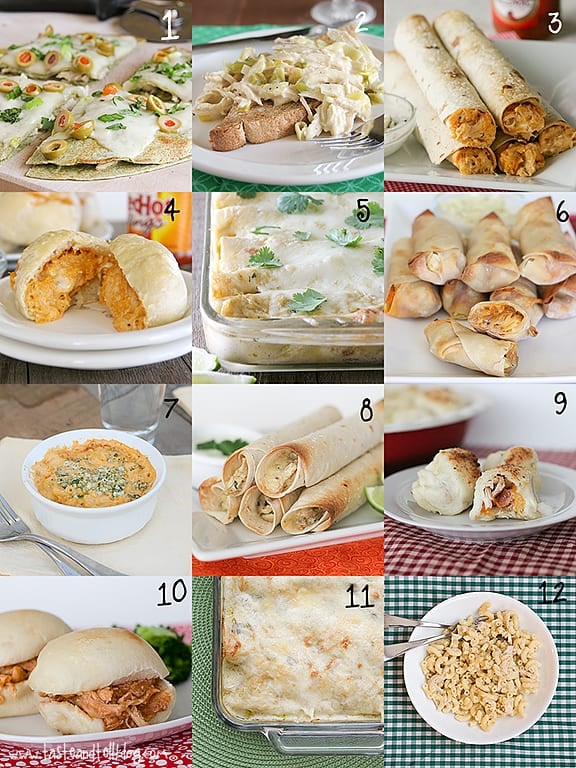 1 – Chicken Quesadilla Suizas 2 – Cream of Chicken and Leeks on Buttered Toast 3 – Baked Buffalo Chicken Taquitos 4 – Buffalo Chicken Pizza Rolls 5 – Chicken, Black Bean and Zucchini Enchiladas 6 – Buffalo Chicken Rolls 7 – Buffalo Chicken Mac and Cheese 8 – Baked Creamy Chicken Taquitos 9 – Stuffed Pizza Rolls 10 – Sloppy Chicken Joes 11 – White Chicken Enchiladas 12 – Mac and Cheese with Salsa Verde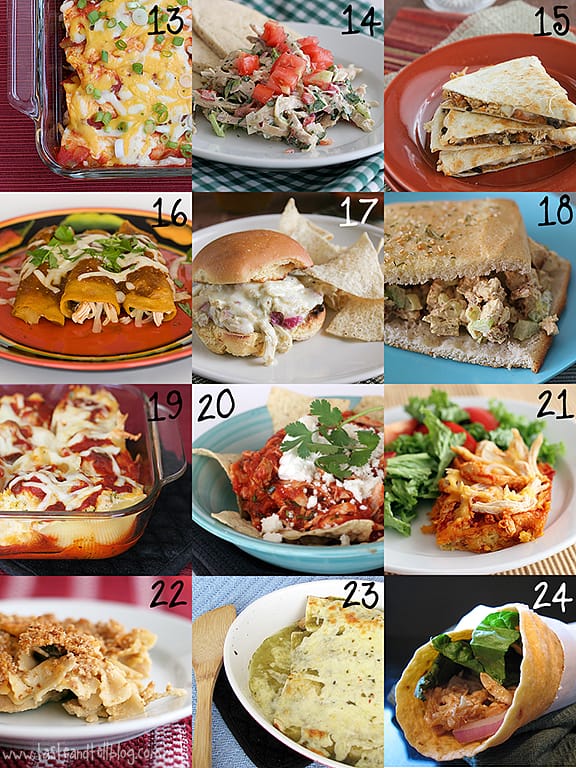 13 – Cream Cheese Chicken Enchiladas 14 – Chicken Salad with Yogurt Ranch Dressing 15 – Sweet-Potato Chicken Quesadillas 16 – Chicken Enchiladas 17 – Pulled Chicken Suizas Sammies 18 – Chicken Salada Focaccia Sandwiches 19 – Three Cheese Chicken Stuffed Shells 20 – Chicken Chilaquiles 21 – Chicken Tamale Casserole 22 – Cheesy Chicken Tetrazzini 23 – Garlicky Bean and Chicken Enchiladas 24 – BBQ Chicken Wraps
What is your favorite way to use shredded chicken?



linked up to TidyMom