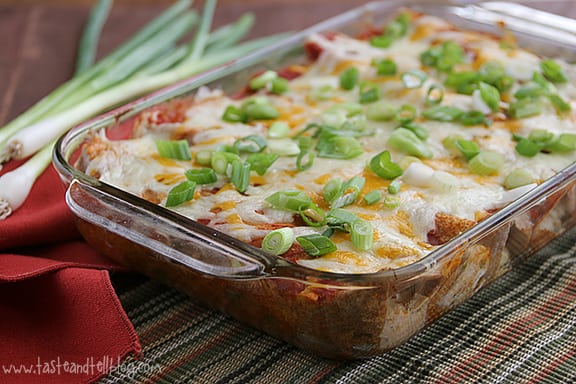 Photo updated July 2012
 
I have been writing this blog for nearly 3 1/2 years now. I could go back and count how many recipes are on here, but that might take me awhile. 3 1/2 years worth of recipes is a lot of recipes. But do you know what?? I still get nervous when someone says they have tried one or are going to try one of the recipes I've posted. I'm afraid other people won't like them. I guess I need a little self confidence – because really – I don't even write my own recipes. If someone doesn't like it, it's not really my fault, is it?? I guess it is, though, because I recommended the recipe. Regardless, I still get nervous sometimes.
But then there are blogs like Cassie's. I've been reading her blog for awhile now, and it's kind of funny how many of the same recipes we have tried. I'll get on to read her blog and I'll have to smile when I see some of the same recipes I've made – I'm pretty sure we'd get along great in real life because we have such a similar taste in food! Hers is a blog I can go to and I know I will find something that I will love – like these enchiladas. When I saw her post these, I thought to myself that it had been awhile since I had made enchiladas, and then that's all I wanted. I finally got around to making this recipe, and I'm happy to say that Cassie did not let me down! I actually have an enchilada recipe kind of similar to this that I used to make quite often, but I loved how this one had corn in it. We all know I've been on a corn kick lately!! I'm always happy to find a blog that I know I can trust and who's recipes will always turn out wonderful!
Do you have a blog who's recipes you make often?
Cream Cheese Chicken Enchiladas
A creamy enchilada recipe with shredded chicken, cream cheese and corn.
Ingredients
5 ounces cream cheese, softened
¼ cup sour cream
2 cups prepared salsa
1 cup shredded cheddar cheese, divided
1 cup shredded pepper-jack cheese, divided
2 cups cooked shredded chicken
1 cup frozen corn kernels, thawed
½ teaspoon chili powder
¼ teaspoon cumin
Salt and pepper
4 scallions, thinly sliced
8 (8-inch) flour tortillas
Instructions
Preheat the oven to 325F.
In a medium bowl, cream together the cream cheese and sour cream. Stir in ½ cup of the salsa. Stir in ½ cup of each of the cheeses, the chicken, the corn, chili powder, and cumin. Season with salt and pepper. Stir in half of the scallions.
Spread ½ cup of the salsa in the bottom of a 9x13-inch baking dish. Place about ½ cup of the chicken mixture down the center of one of the tortillas. Roll up and place in the dish, seam side down. Repeat with the remaining tortillas and filling.
Pour the remaining salsa over the top of the enchiladas. Top with the remaining cheese. Bake in the oven for 20-25 minutes, or until the cheese is melted and the enchiladas are heated through.
Sprinkle with the remaining scallions and serve.
--------------------------
from Cassie Craves who adapted it from On My Menu