Looking for dinner ideas for tonight? These are my top 22 family dinner ideas – everything from pasta to sandwiches to classic favorites. And these are all kid approved by my picky eaters, both kids and adults!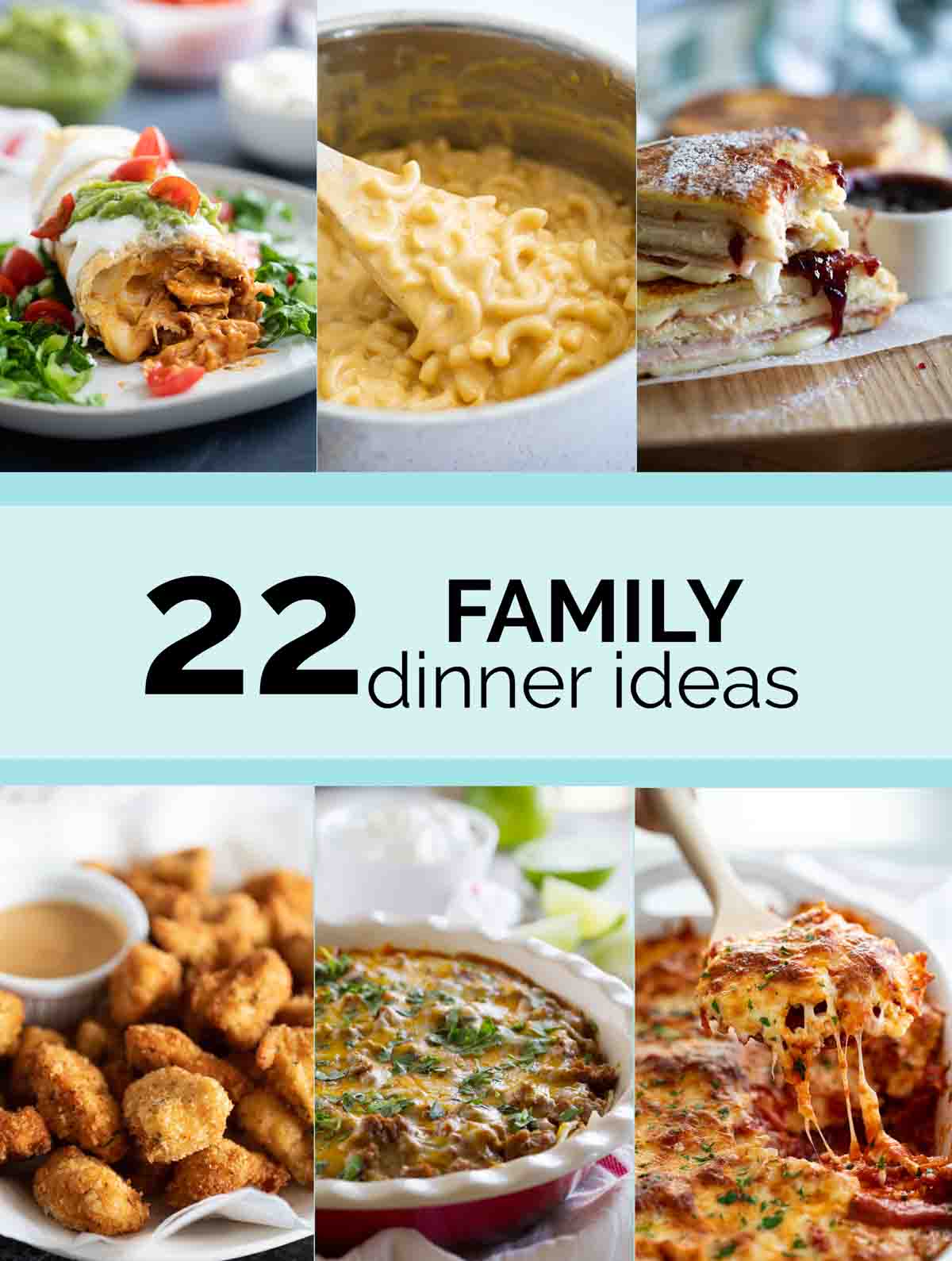 I don't know if it is the same for you, but I'm assuming that one of the hardest parts of all of our weeks is figuring out what to make for dinner.
I cook for a living, and usually have multiple recipes going on each day, but I still sometimes struggle when it comes to making my weekly menu.
One of my goals here at Taste and Tell is to help you with that dinner dilemma. I've got hundreds of dinner ideas for you, but sometimes searching through them all is just as stressful.
So I'm here to help you today with 22 of my favorite family dinner ideas. This list is definitely not all inclusive, but I can pretty much guarantee that you'll be able to find multiple recipes here that your whole family will love just as much as mine!
Bookmark this post so that you'll have a reference to turn to next time you are wondering what to cook for dinner. Or use it for your next menu plan. Because making dinner – and deciding what is for dinner – doesn't need to be difficult!
Tips for Getting Dinner on the Table
Make a Menu
Most weeks I am good at starting the week off with a menu and a trip to the grocery store. On the weeks when I don't plan ahead and find myself scrambling at 5pm, those are the times that we end up having peanut butter and jelly sandwiches for dinner. So my biggest tip is to make a plan. Even if you don't stick to it completely, you will at least have what you need on hand and your chances for success are much higher.
Make it Ahead
If you know you'll have a night or two that are filled with activities or other plans, choose recipes that can be made earlier in the day and reheated for dinner. I usually like to prep as much as possible earlier in the day so that when the crazy hour hits, dinner is a breeze.
One of my biggest tips to making dinnertime easy is to keep cooked, shredded chicken on hand. There are so many ways to use it, and it freezes really well!
Stock up on Sales
I always like to keep lots of protein in my freezer (ground beef, chicken, pork, etc.) so that I always have something on hand. Especially when I can buy it in bulk or when it is on sale. Same goes for other pantry staples, like pasta or beans.
Give Yourself Grace
Don't expect perfection. We certainly don't have a full dinner on the table 7 nights a week! And it's pretty rare to make a meal that all 5 of us rave over. But if I get everyone to at least try what has been made, I consider that a success. And if things don't go as planned and you have to resort to leftovers or quick sandwiches, it's ok!
Easy Family Dinner Ideas
Here are some of my favorite easy dinner ideas!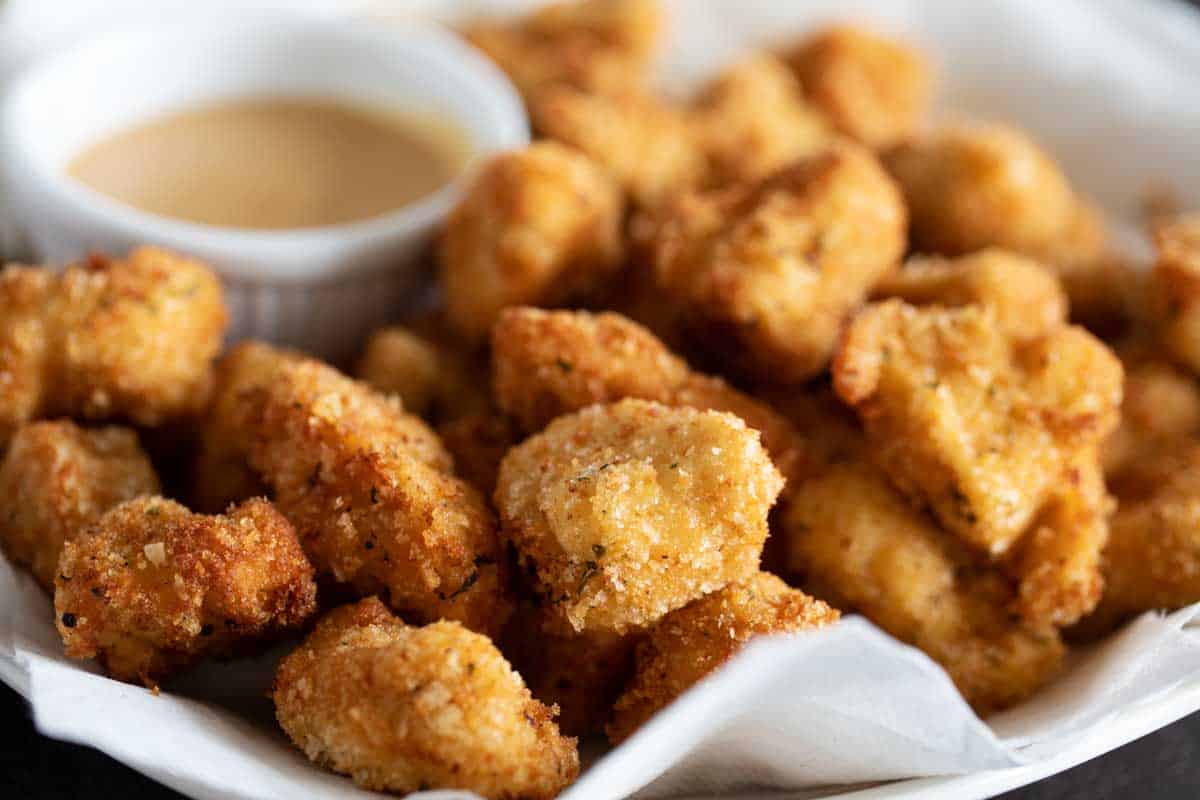 Does it get more family friendly than chicken nuggets? Serve these up with some homemade Chick Fil A Sauce and watch the kids clean their plates!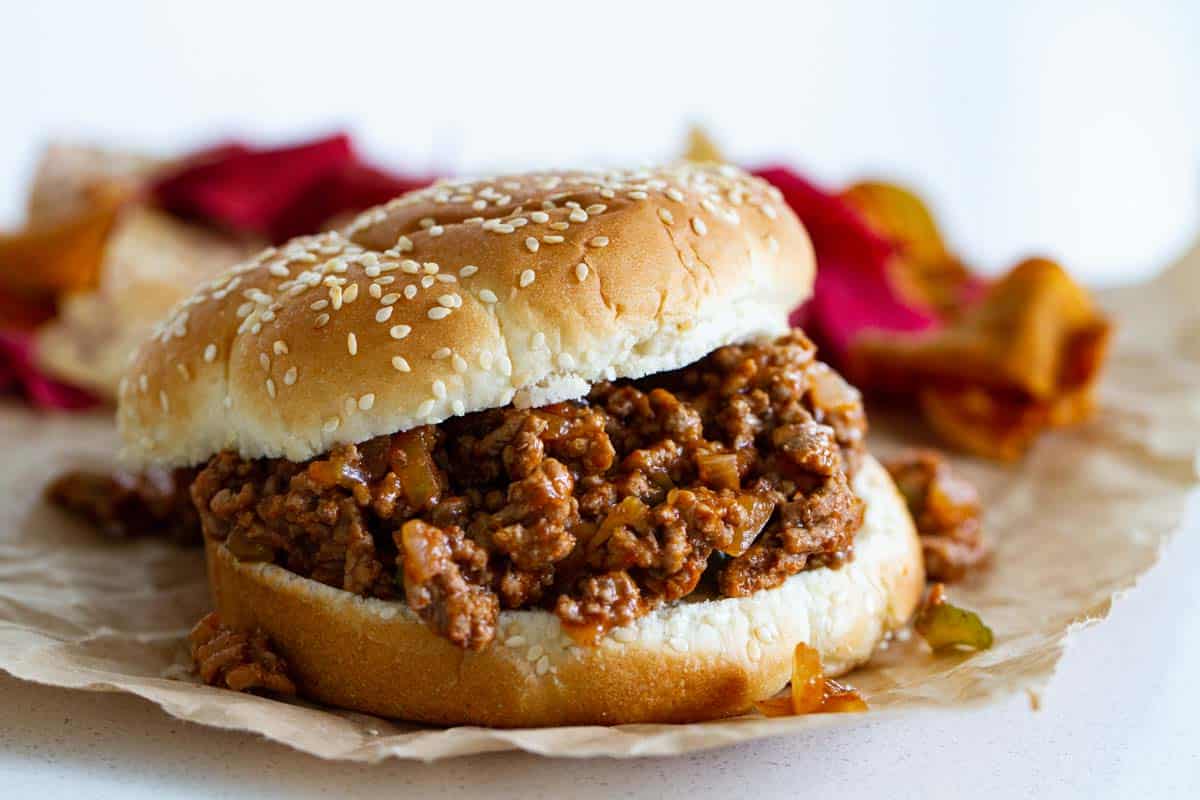 Want a trip to your childhood? These classic sloppy joes are always the choice of my youngest when he gets to choose dinner. Super easy, only a few ingredients, and delicious!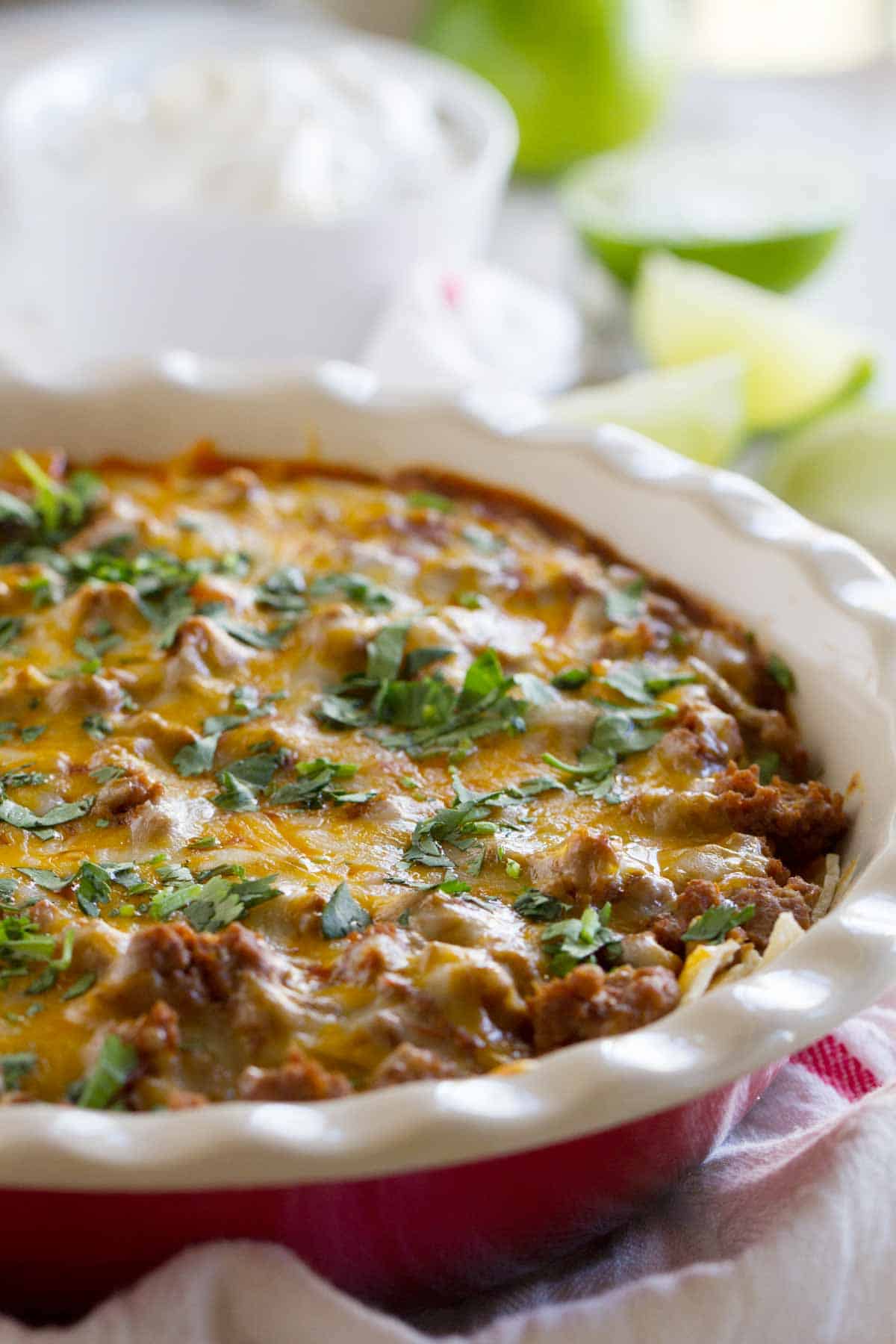 If you love enchiladas, but don't love how much time they take to make, try this Beef Enchilada Casserole. This one can be on the table in less than 30 minutes!
This one is for the pasta lovers! If you love pasta and cheese, this one will be a hit at your house.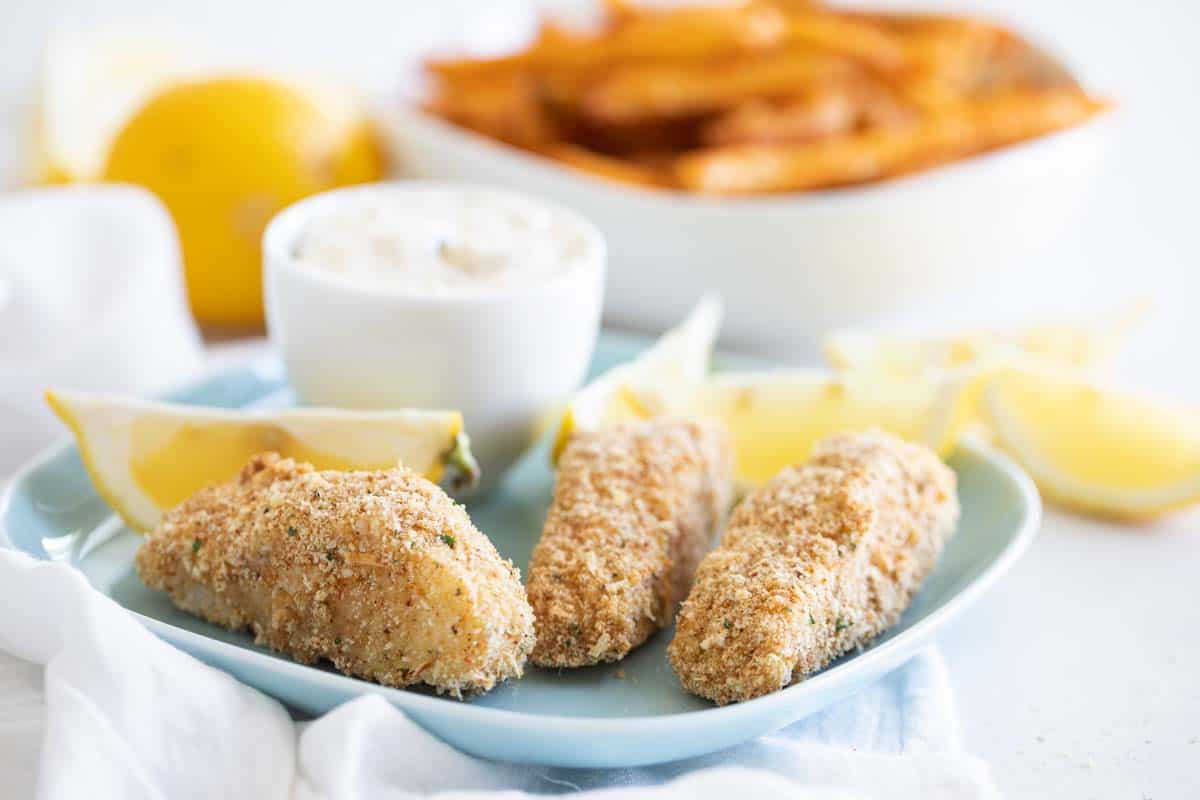 Think your kids don't like fish? These fish sticks are like the classic frozen meal, but way, way better! And so much better for you, too.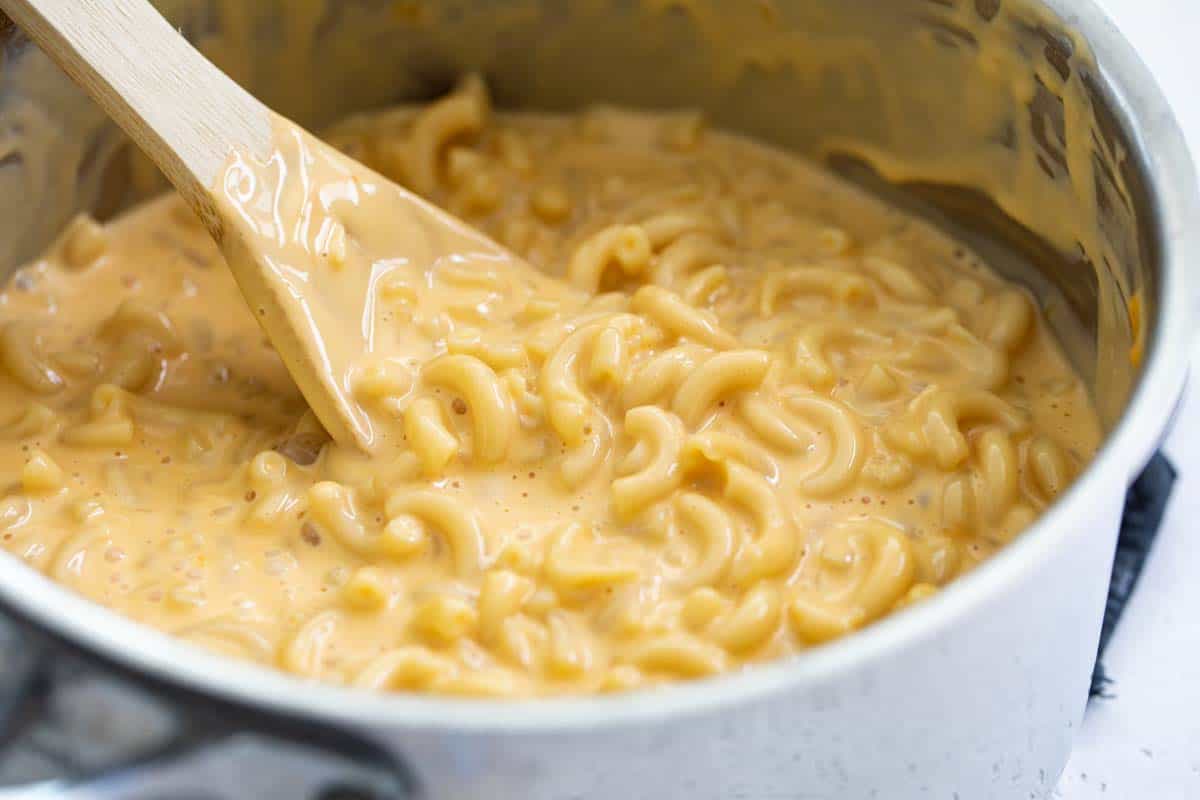 Skip the box – this homemade Creamy Mac and Cheese is almost as easy as the boxed version, but so much better! Plus the leftovers are just as good!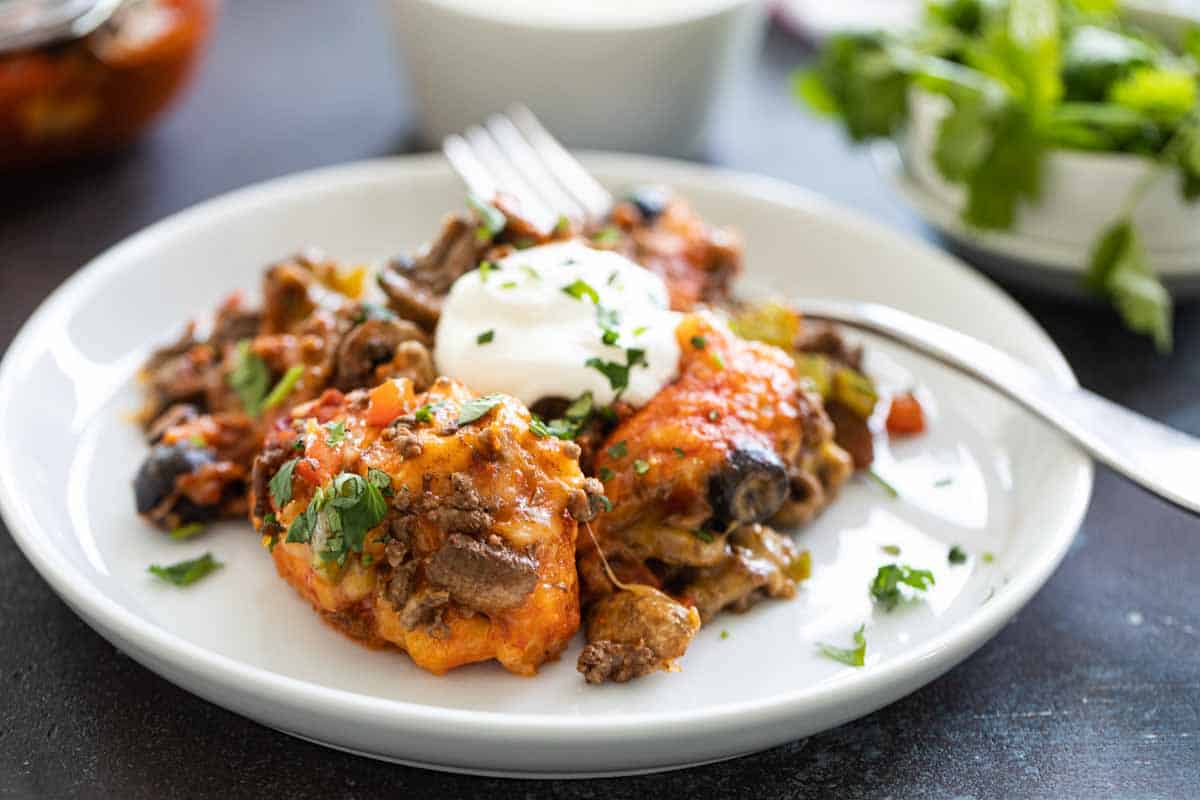 This is not your typical taco casserole! Made with canned biscuits, this is one my kids can always get behind!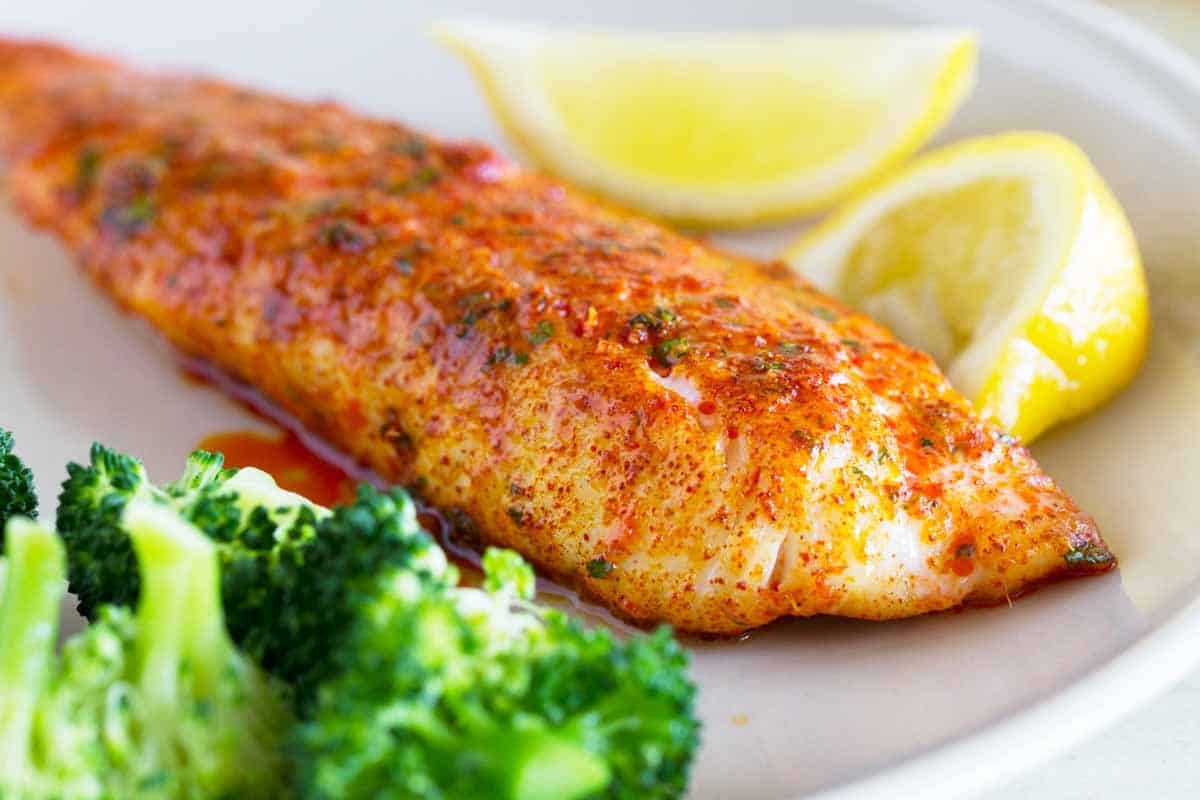 This is another fish recipe that has been a hit for families. Just read through the comments – so many parents were able to get their kids to eat fish with this recipe!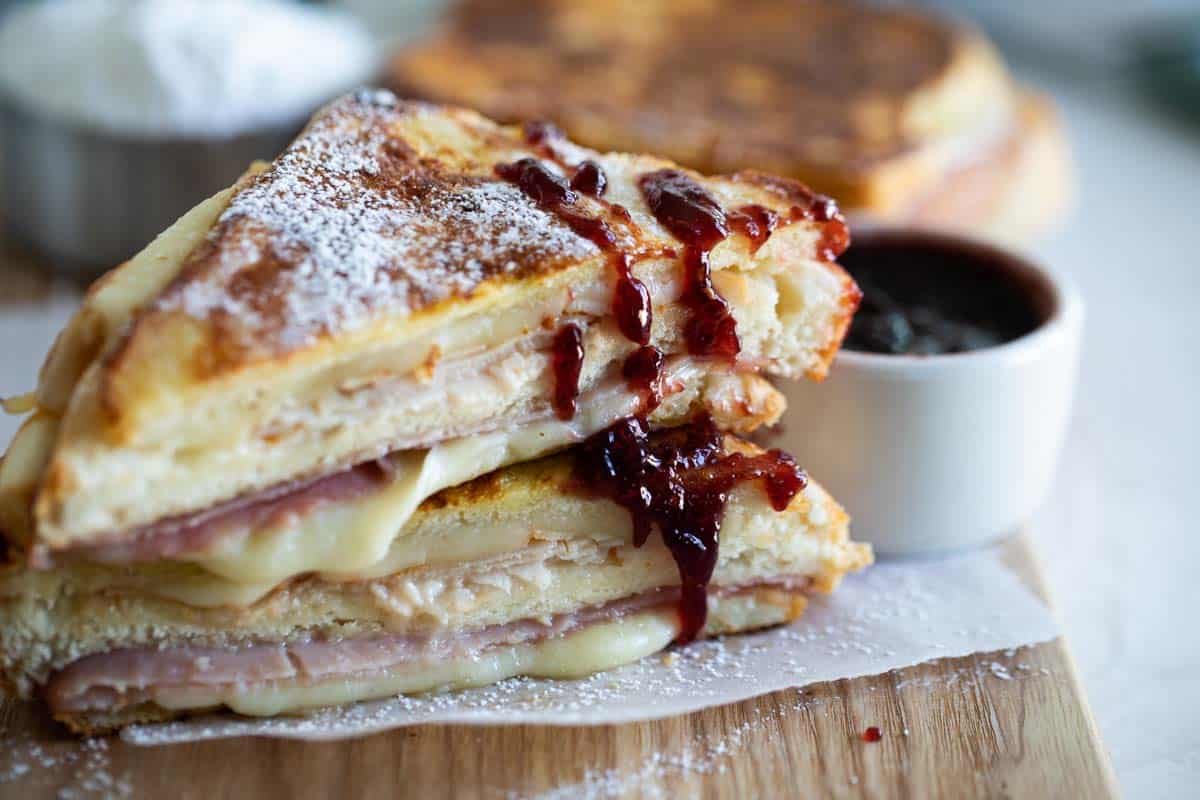 If you've never had a Monte Cristo sandwich, you are in for a treat! The perfect sandwich for the sweet and savory lovers – this is an easy version to make at home.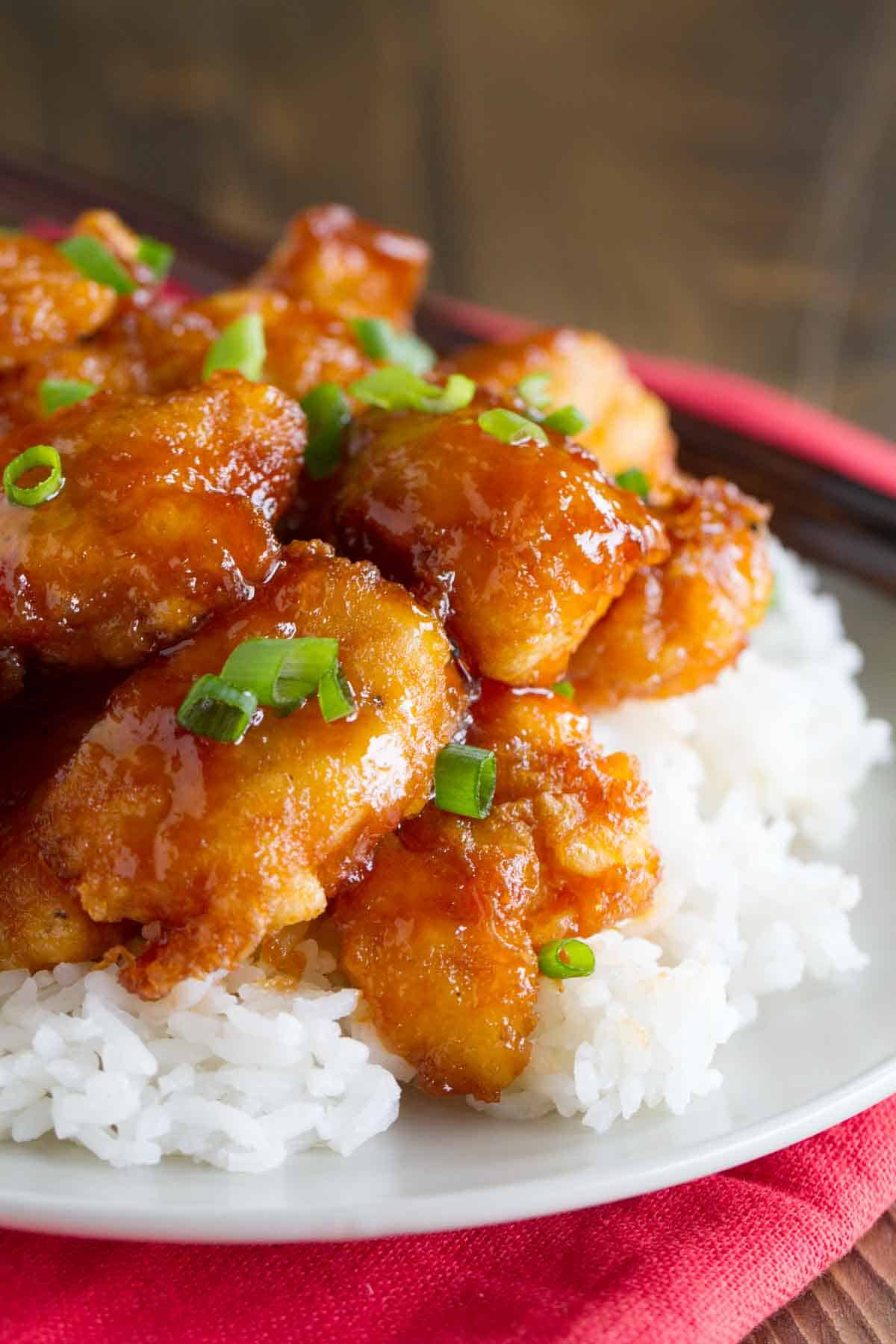 Skip the take out and make this sweet and sour chicken at home instead! So, so good, and you'll know exactly what is going into your dinner.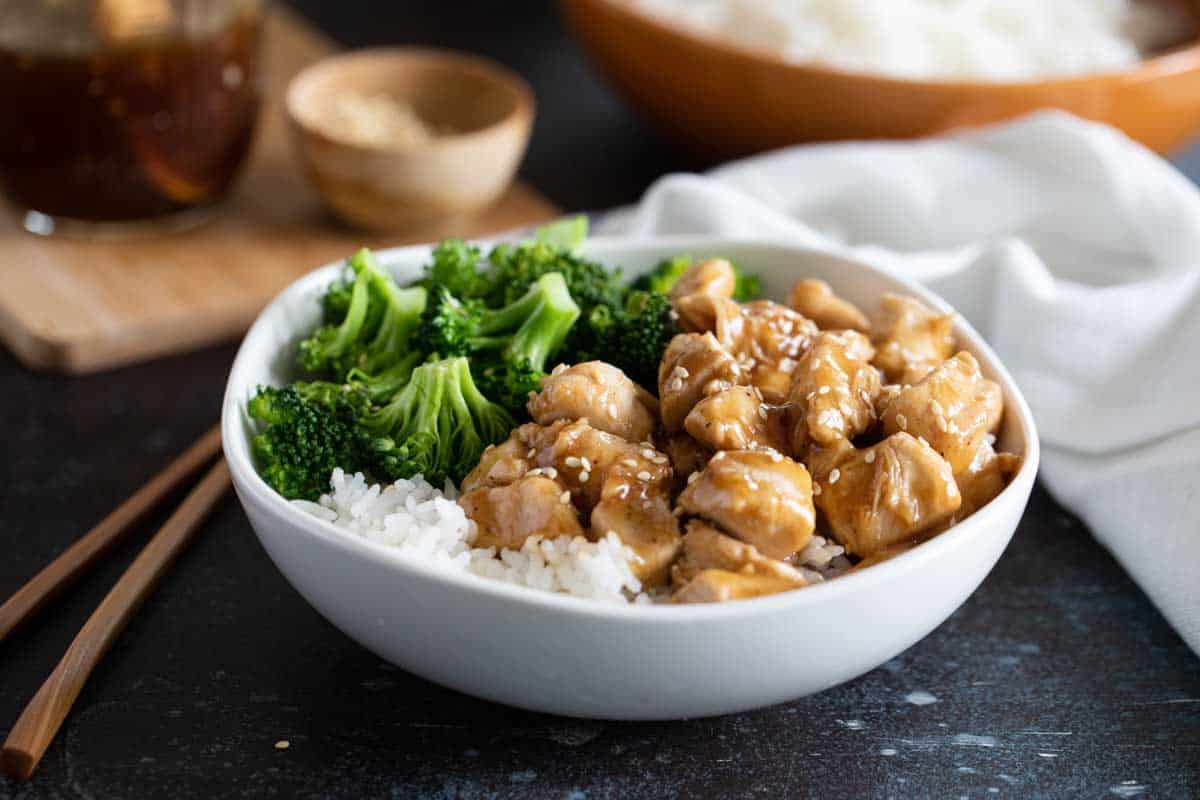 This is one of my college day favorites – elevated! This is one of those recipes that I keep on hand for whenever I don't feel like cooking. It's super easy and really fast to throw together. And if you make the rice and sauce ahead of time, it's even faster!
This beef stew is my idea of the perfect comfort food. Make up a batch of this and some homemade rolls on a night when you need some extra comfort or warmth.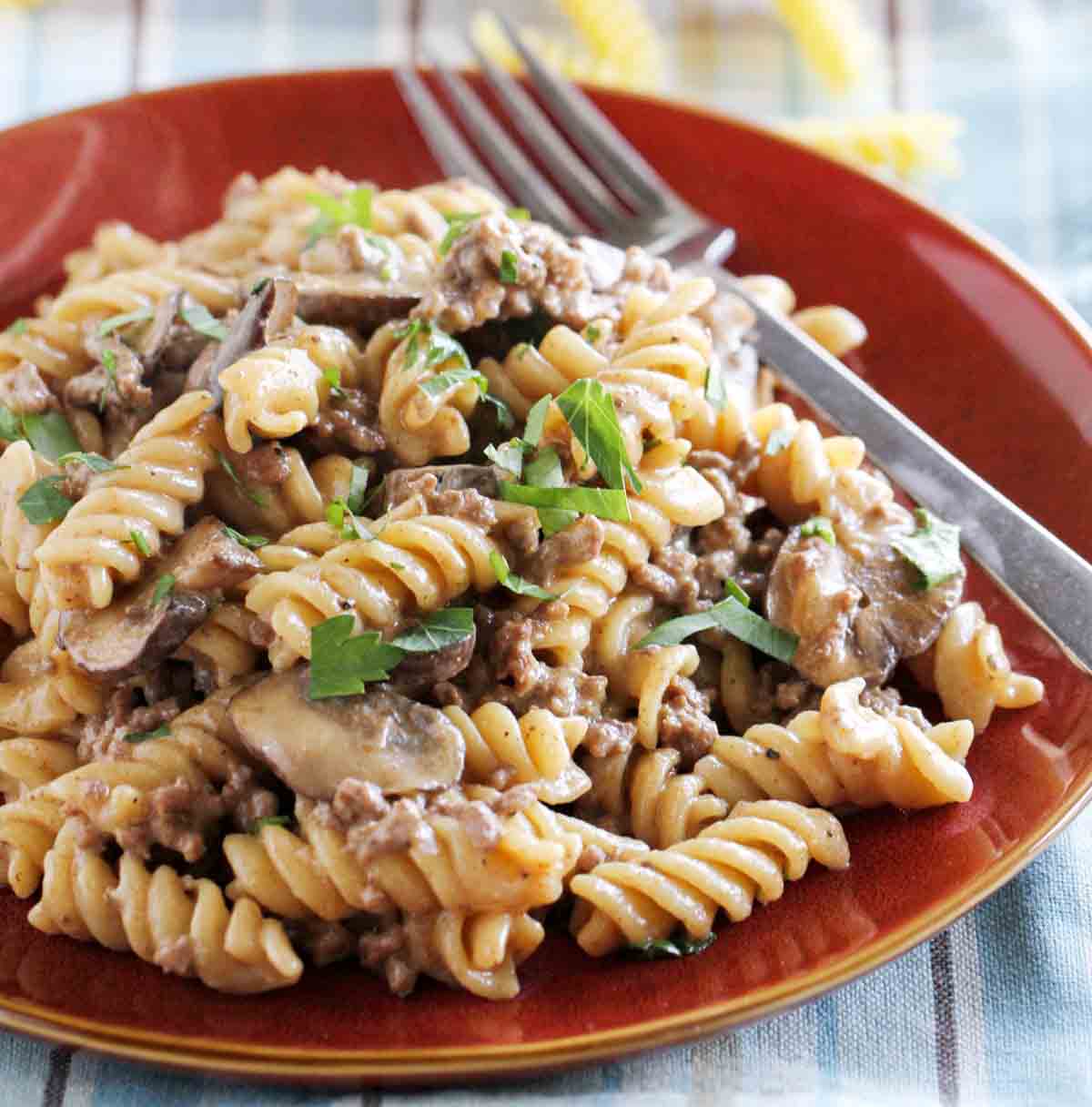 One Pot Ground Beef Stroganoff
You can't beat a one pot meal, and this one pot ground beef stroganoff is a family favorite!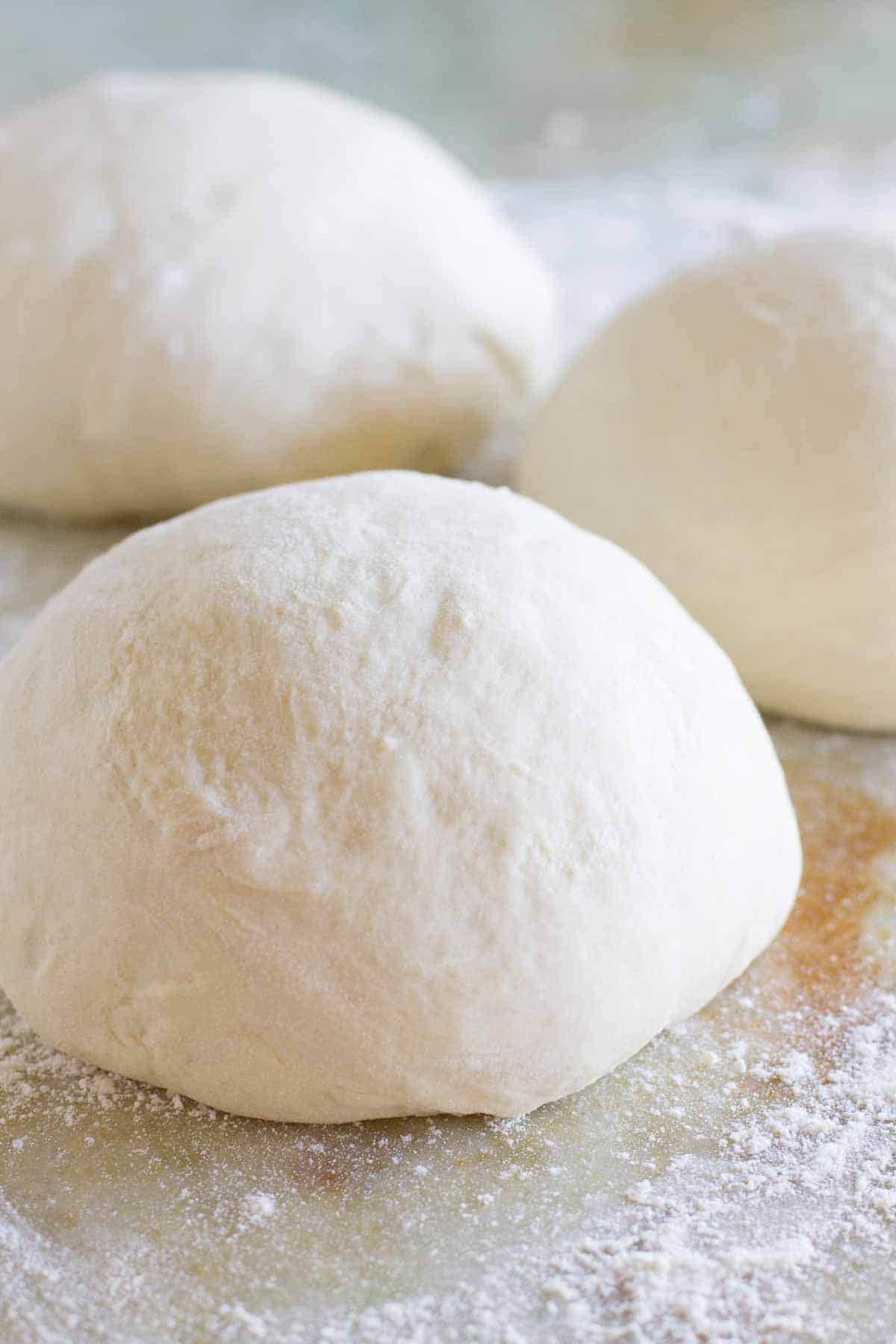 If there is one recipe I make the most, it is this pizza dough. My whole family loves it and they all get excited when they see I'm making pizza. And I love that you can get creative with the toppings!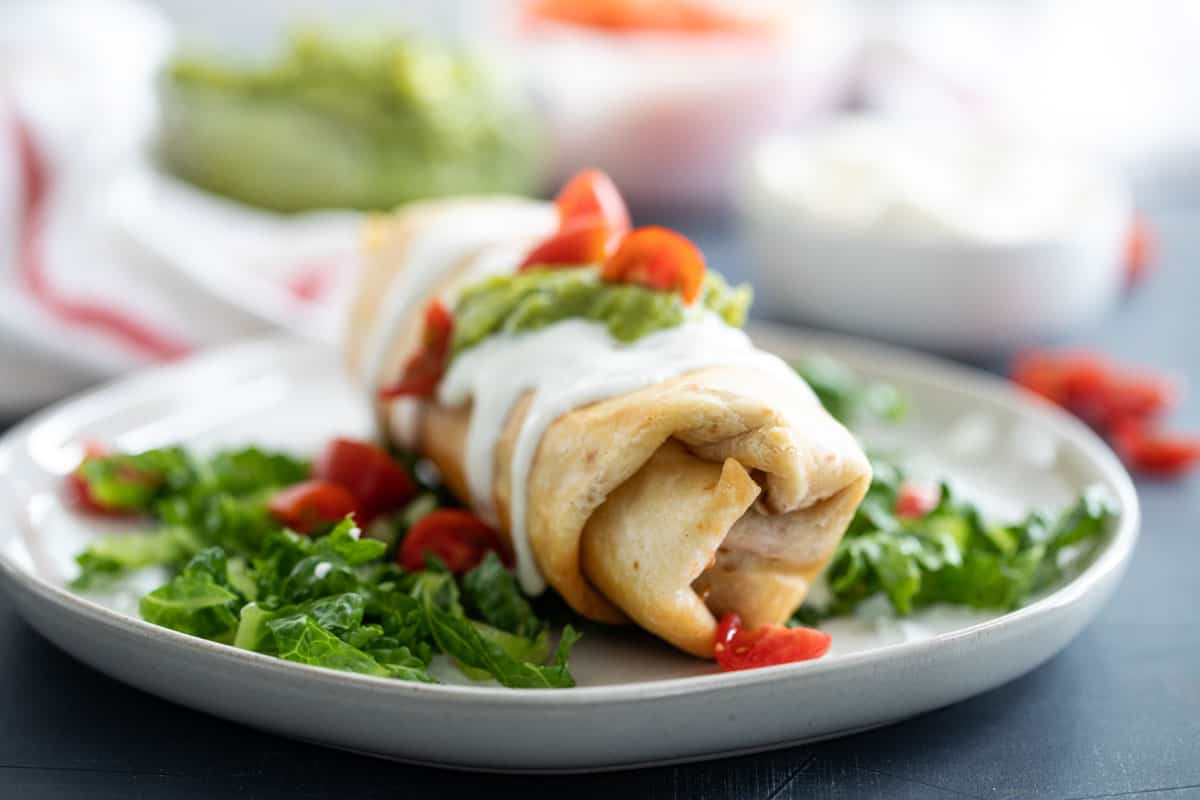 Did you know that chicken chimichangas are actually really easy to make at home? You start with cooked, shredded chicken, and they are done in 30 minutes!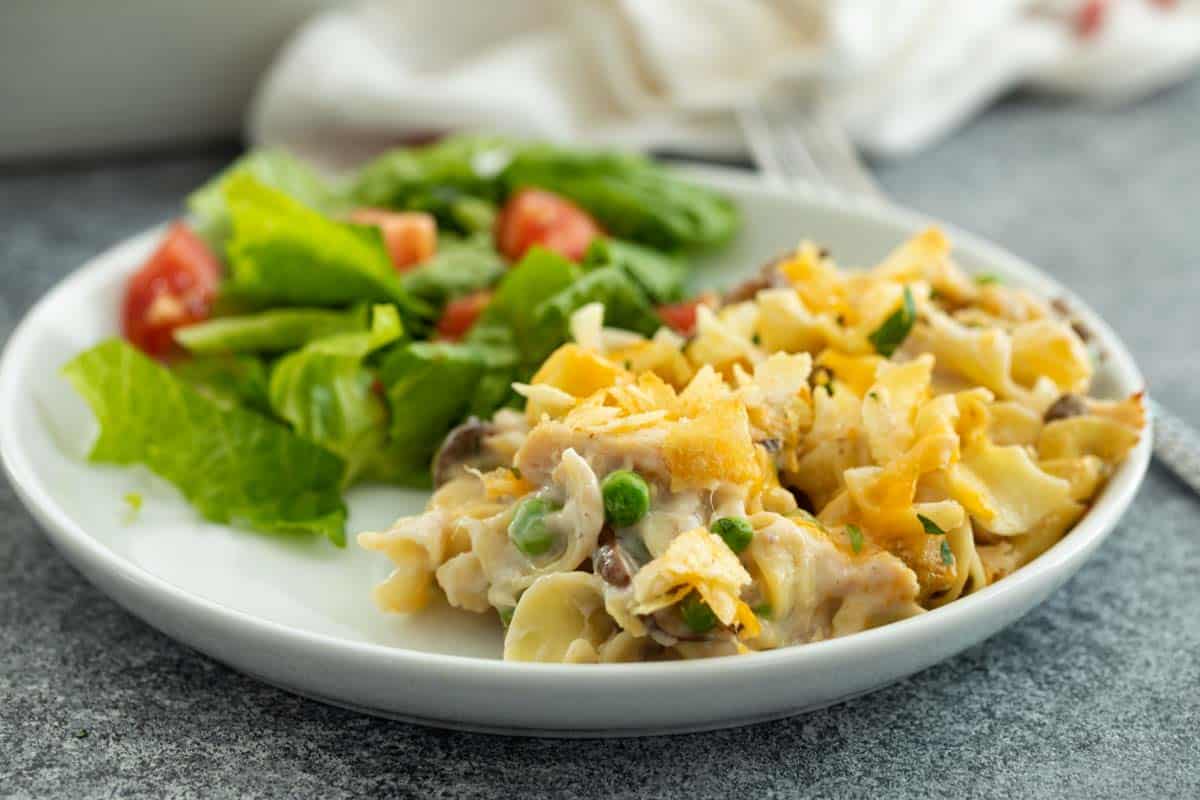 Another classic – this Tuna Casserole is creamy and delicious. You can't beat that crunchy topping, either!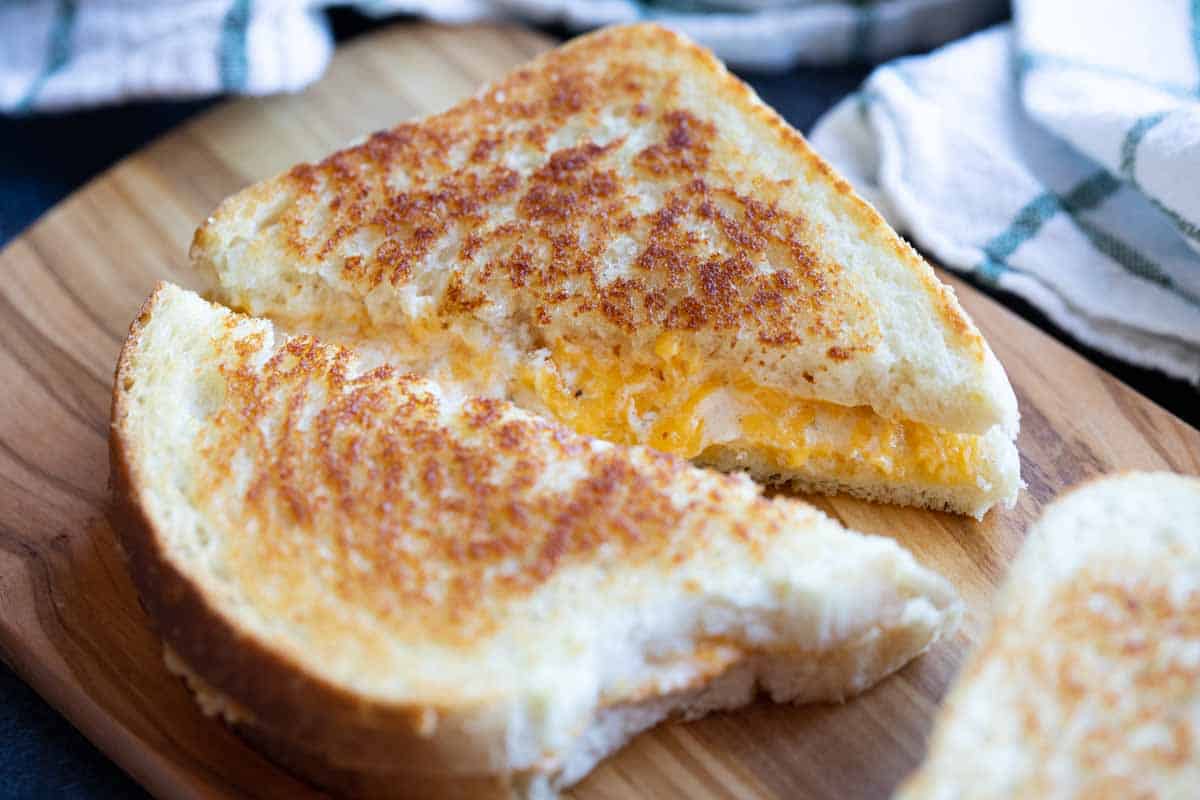 This is not your typical grilled cheese sandwich. It's rich and cheesy and perfect with a bowl of tomato soup.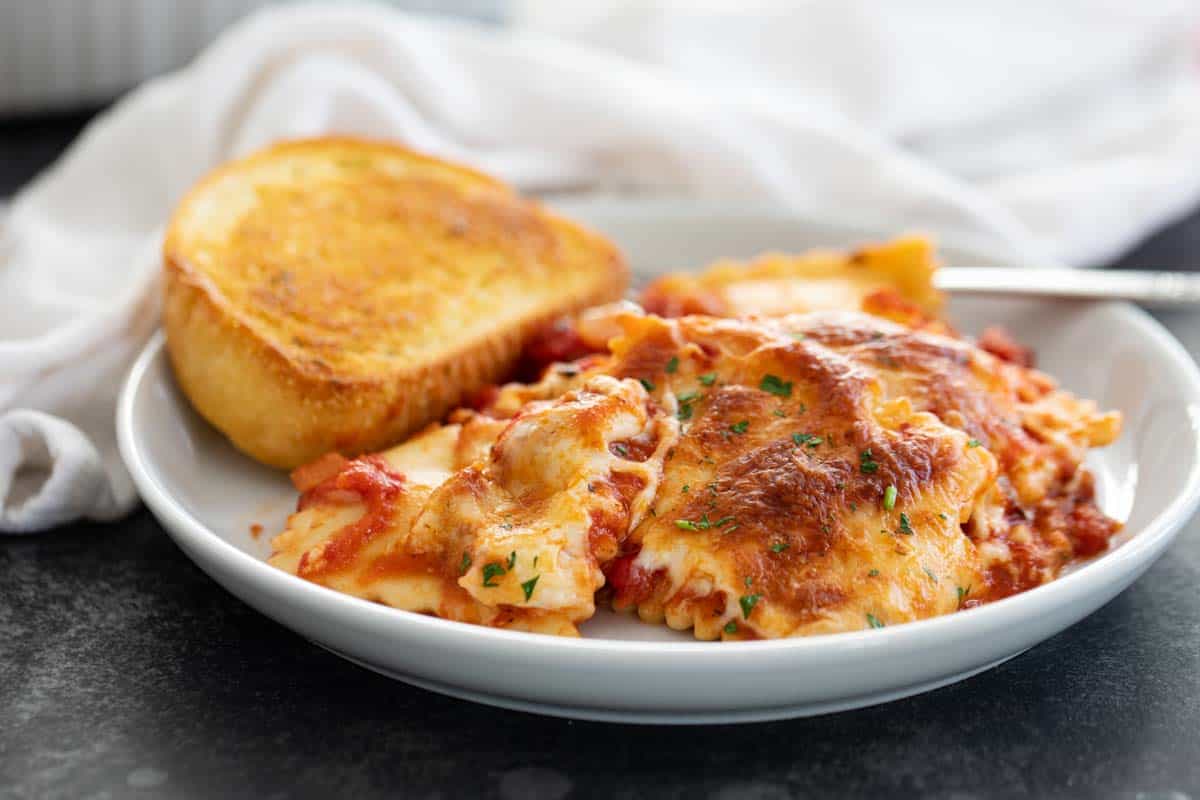 Another cheesy pasta favorite! Keep a couple of bags of frozen ravioli in the freezer and then this Baked Ravioli can be thrown together for a meal the whole family loves.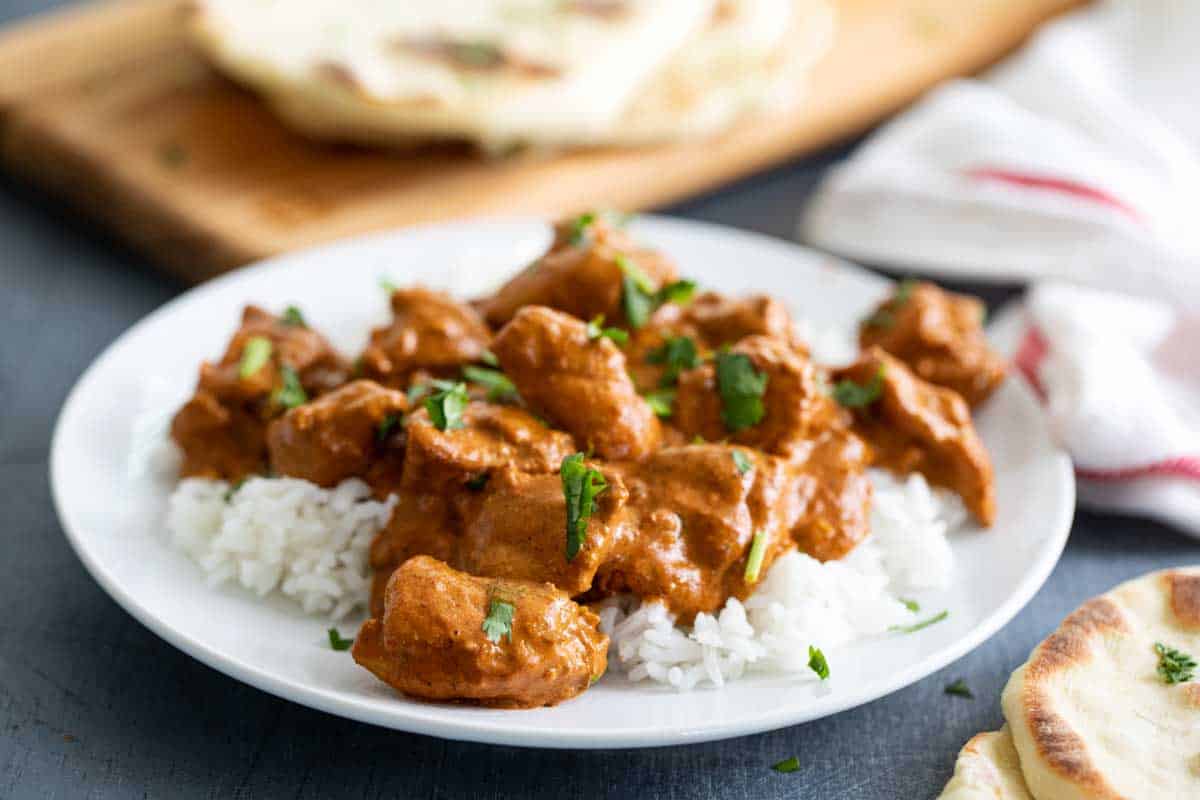 The first time I made this butter chicken, I thought my kids would hate it. But there was not a bite leftover at the end of dinner, It has become a true family favorite!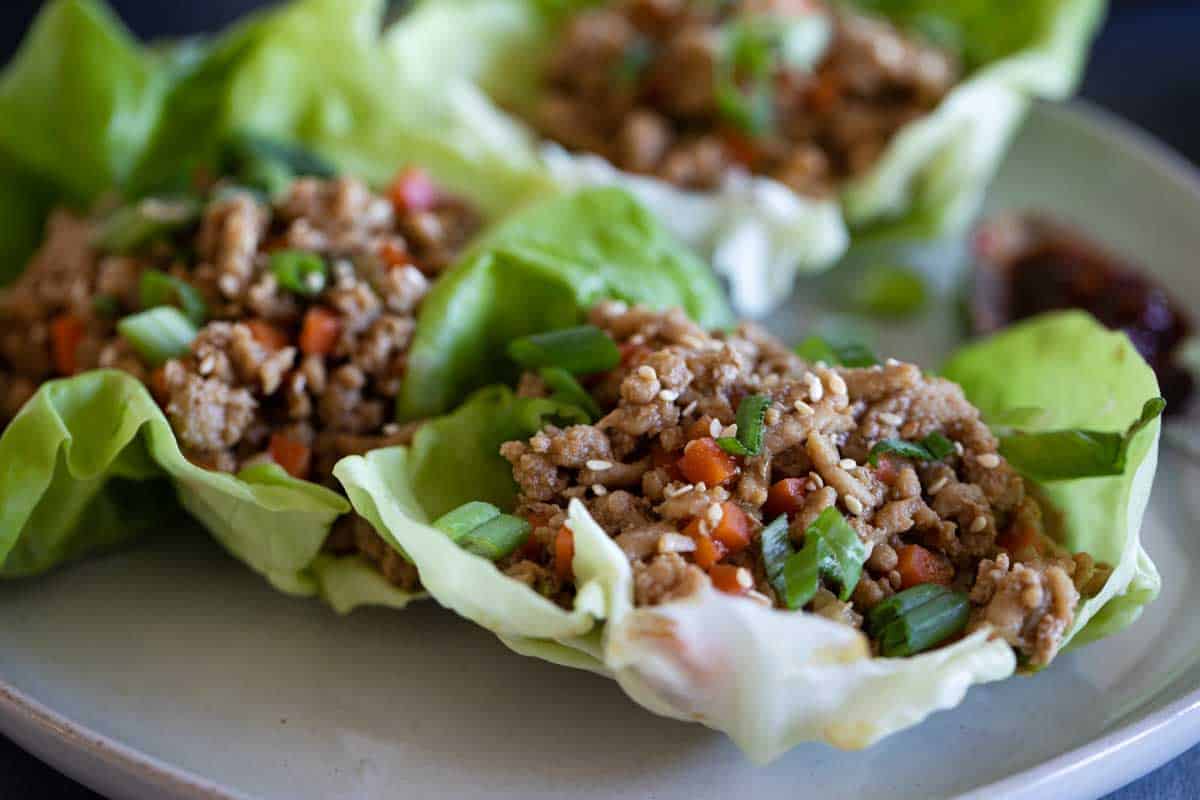 I love these Chicken Lettuce Wraps because they are a great way to sneak in some extra veggies. I always double this recipe because my family loves them so much.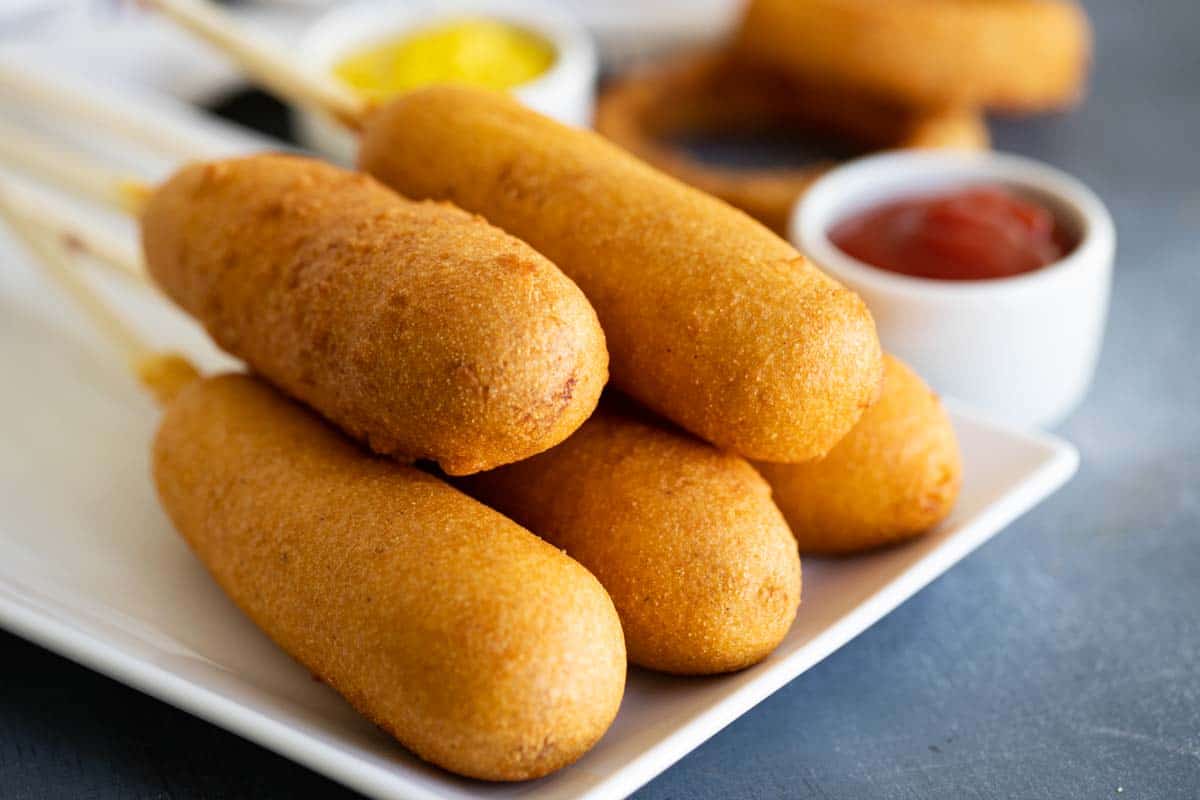 This homemade corn dog recipe is another recipe that is way easier to make at home than you'd think! I love making these for a special occasion, but they really are easy enough for a weeknight!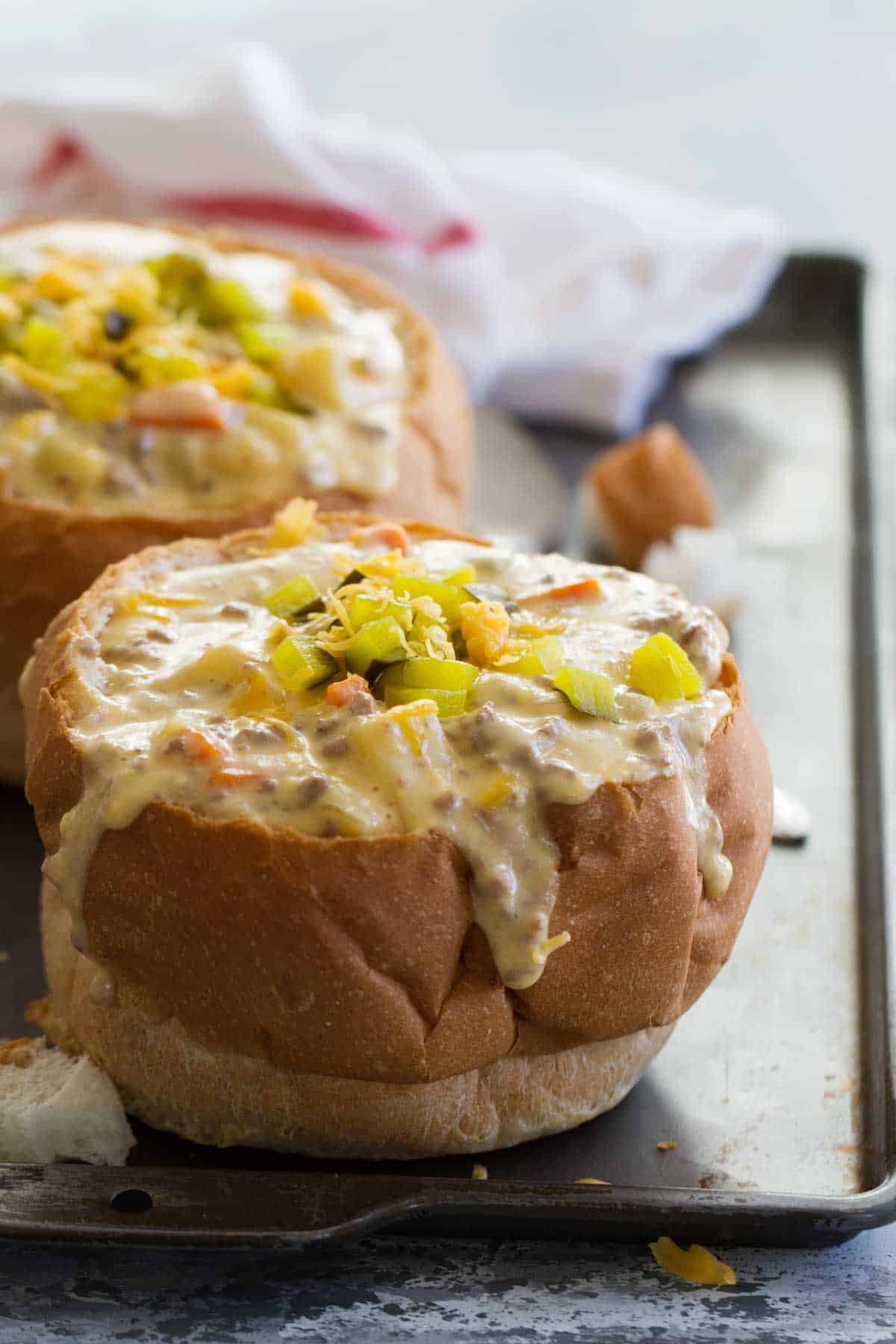 This Cheeseburger Soup cooks all day in the slow cooker so that a warm, comforting dinner will be ready at the end of the day. Serve it up in a bread bowl for a full meal!