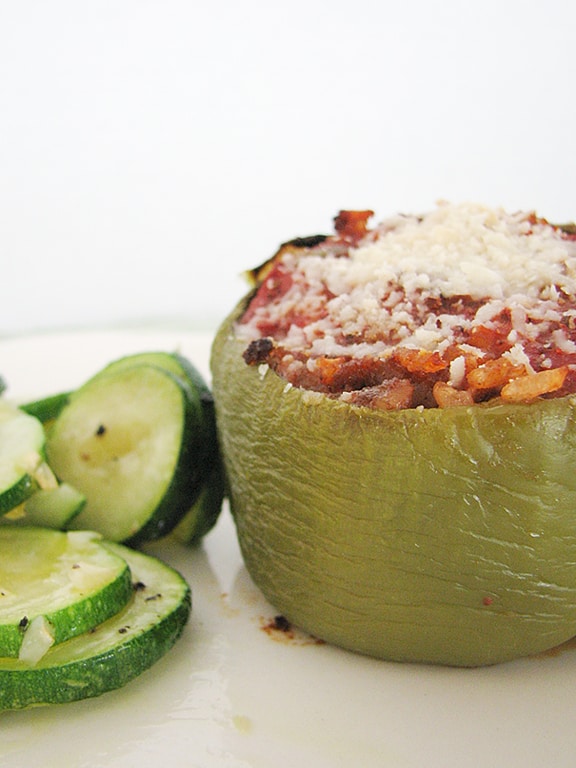 This is my first year of having my own garden. We always had a big garden growing up, but I don't think I really appreciated it back then like I would now. I remember each of us children having our assigned rows that we would have to pull the weeds from, and I remember how we would want to get out there early enough on Saturday mornings to avoid the summer's heat. It wasn't the best way to start a weekend when you are a child!! I loved the food that was harvested from the garden – but I hated the work that would spoil my Saturday mornings. Oh how my tune has changed!! I have been living in apartments, condos and basements for so many years, and my husband and I bought our first house last year. I really wanted a garden then, but we did not get the yard ready in time, and the summer passed without a single edible thing coming from our yard. We almost missed out this year, too, both being procrastinators. We didn't have all of the space we have reserved for a garden ready, but we did have one small spot, so I planted a few things. Oh…how little I know about gardening!!! I planted 5 tomato plants, 3 bell pepper plants, and a squash plant, as well as several herbs. But then my dog was intrigued by the garden and ate the squash plant, and tore 2 of the bell pepper plants apart. After a fence was put around the garden to keep Max out, I planted another 2 bell pepper plants, but unfortunately, I couldn't find another squash plant to plant, as it was a bit late in the season. I planted my tomato plants WAY too close together. That, paired with the fact that I have never seen tomato plants get this big, has caused a bit of a problem for the tomatoes. I don't think they are getting enough sunlight because they are overshadowing each other, and we haven't gotten as many tomatoes as I had hoped for. But, my pepper plants that I thought were ruined have been thriving, to my surprise!! Now we have peppers galore – coming from 5 plants!! I had my first real gardening triumph a few nights ago when I went out to get a few peppers for dinner, and came back in with 2 regular size peppers and 3 huge peppers!! I immediately started planning my garden for next year….
I have had stuffed green peppers many times in my life, but have never made them myself. The beautiful thing about these is that you can basically throw whatever you have on hand into these babies – the possibilities are endless!! I think I overcooked mine just a touch – the recipe said to bake them for 1 hour, but next time I would probably only bake them for 45 minutes so the peppers have a slight crunch to them still. I used a recipe from allrecipes as a guide, but ended up winging it a bit. Both my husband and I loved these. My bigger peppers wouldn't have stood up, so I cut them in half lengthwise, and they worked just as well as the peppers that just had the tops cut off.
Since I am a huge fan of both Lis and Ivonne's blogs, I knew I would want to participate in the biggest patio party – La Festa al Fresco And what food is more local than picking it in your backyard??!!?? The peppers came from my garden as well as the oregano. (I almost didn't plant oregano because I didn't know how much I would use it, but besides basil, it is my most used herb from the garden!!) I so happy to be participating in this virtual party!!
Stuffed Bell Peppers
adapted from allrecipes.com
1/2 lb. ground beef
1/2 lb. sausage
1/2 cup uncooked long grain rice
1 cup water
6 green bell peppers
16 oz. tomato sauce
1 Tablespoon Worcestershire sauce
1-2 cloves of garlic, finely diced
1/4 cup diced onion
2 teaspoons fresh oregano, chopped
salt and pepper to taste
1 teaspoon Italian seasoning
Parmesan cheese, for sprinkling
Preheat oven to 350 degrees F.
Place the rice and water in saucepan and bring the water to a boil. Reduce heat, cover and cook for 20 minutes. (Or use a rice cooker like I do for perfect rice every time!!)
In a skillet over medium heat, cook the ground beef and sausage until browned and cooked through.
Remove the tops, membranes and seeds from the bell peppers. (I cut of the useable parts of the pepper from around the stem, diced them, and added them to the filling. Waste not – want not!!) Arrange the peppers in a baking dish with the hollowed side facing upwards.
In a bowl, mix the browned meat, rice, half the tomato sauce, Worcestershire sauce, garlic, onion, oregano, salt and pepper. Put an equal amount in each pepper. Mix the other half of the tomato sauce with the Italian seasoning and pour evenly over the peppers.
Bake 45 minutes to an hour. A few minutes before they are finished, sprinkle the tops with Parmesan cheese and put back in the oven until melted.