A fresh take on the Caesar salad, this pasta salad/green salad hybrid is combined with a homemade dressing for a perfect side dish or potluck salad.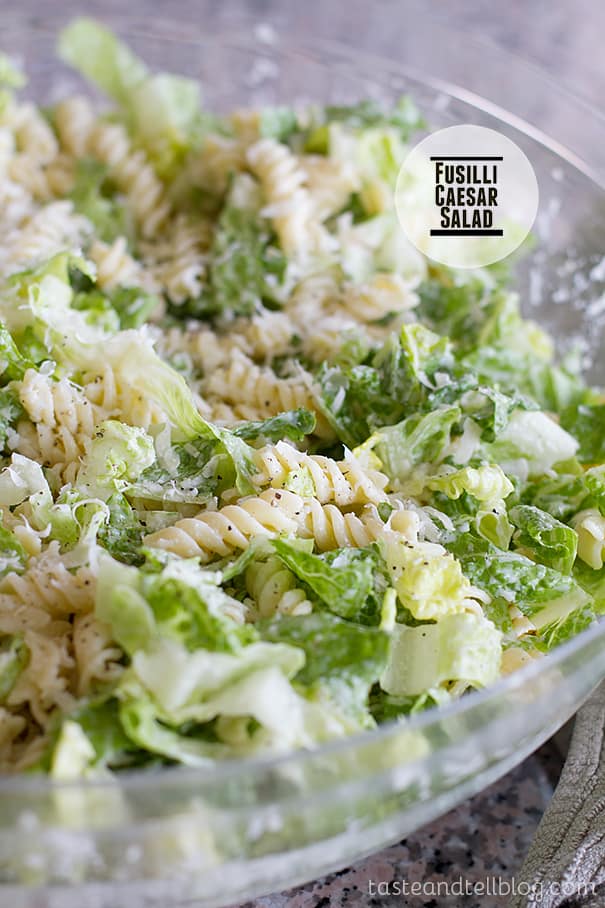 I don't have many claims to fame. Back in 2001 while in New York City, my sisters and I were in the crowd outside the Today Show and Al Roker talked to me on air. And then one time, I was in line behind Donny Osmand at See's Candy in the mall. I obviously live a pretty exciting life. 🙂
But years ago, I was contacted by Kelsey Nixon to write for the Cafe Zupas website. She was working with them doing recipe development and running their blog, and she had personally chosen me to write for them. I remember meeting up with her in person one day to talk about details and being so nervous. If I remember correctly, this was post Food Network Star but before she started her show on The Cooking Channel. But she was the most down to earth, sweet person that I think I had ever met.
She eventually moved to New York and achieved her dream of cooking on tv, and I have loved watching her journey. Her show, Kelsey's Essentials, is one of my favorites, and I was SO excited when I heard about the release of her first cookbook – Kitchen Confidence.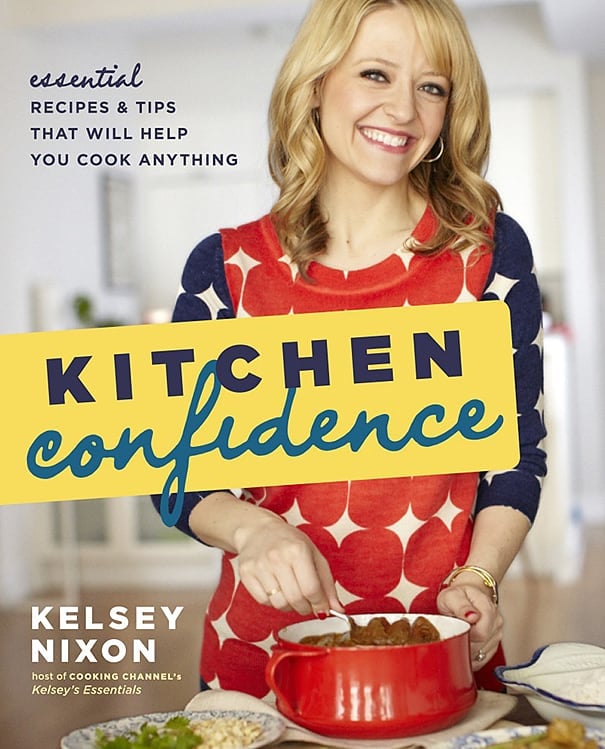 I could say a lot of things about this book, but I think the only thing that really needs to be said is – BUY THIS. I will warn you now that you may see "this is the best…" several times below as I talk about the recipes that I made from this book. You can tell that a lot of thought, testing, and love went into creating this cookbook. I honestly want to make every single recipe in this book, and this is now my favorite cookbook that I'm cooking from.
Number of Photos: Many
The photography is beautiful in this book. There isn't a photo of every recipe, but I would still say that there is probably a photo to every 2-3 recipes.
Difficulty Level of Recipes: Easy
I think that Kelsey's goal is to prove that home cooking doesn't have to be difficult and she proves that in this book. I think that even if you aren't very comfortable in the kitchen, this book truly would give you the confidence that you need to be successful.
Availability of Ingredients: Easy
The recipes in this book use every day ingredients that you should be able to find at any grocery store.
Here's what I made: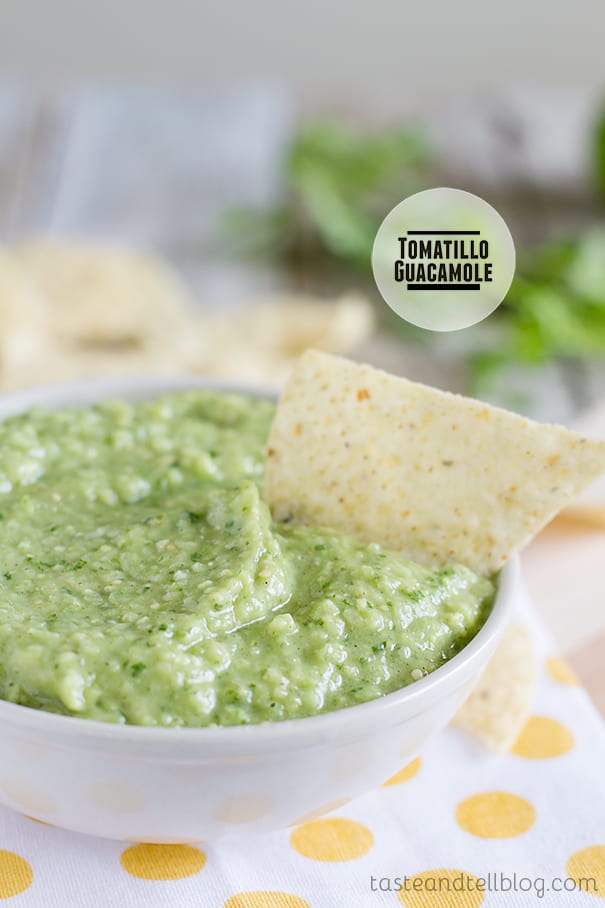 Tomatillo Guacamole
I knew I would like this recipe, that is why I chose it after all, but I wasn't prepared for just how much I would like it. Seriously. My new favorite guacamole. I would have never thought to add raw tomatillos to a guacamole recipe, but it works so well. And this comes together in just minutes, so it would be perfect for entertaining. My family doesn't like spicy at all, so I considered leaving out the jalapeño, but I ended up making the recipe just as written. It was a little spicy for them, but in all honesty – I was ok with that because I inhaled the whole recipe myself in a matter of days. I will totally be making this one over and over again!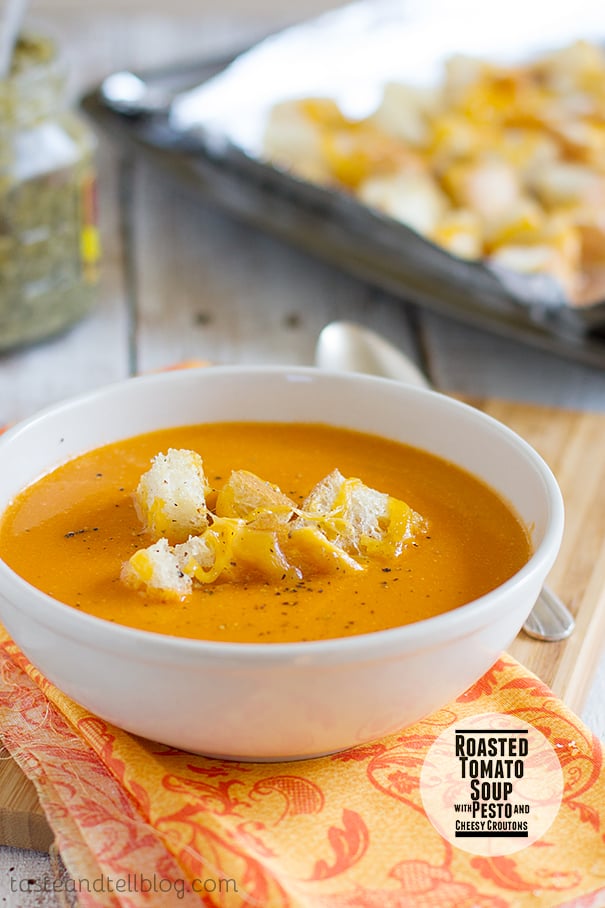 Roasted Tomato Soup with Pesto and Cheesy Croutons
When I went to the book signing, they were serving this soup there. My 5 year old daughter tried some, and kept asking to go back for more. For days after we got home, she begged me to make this soup. I did grant her wish and made this, and was reminded just how good it is. Another best – this is my new favorite tomato soup recipe. The original recipe calls for San Marzano tomatoes, and my grocery store didn't have any the day I did my shopping, so I used regular plum tomatoes. They totally worked, and although I'm sure it would have even been better with the San Marzano, it was still amazing. And the croutons? Don't skip them. So buttery and delicious!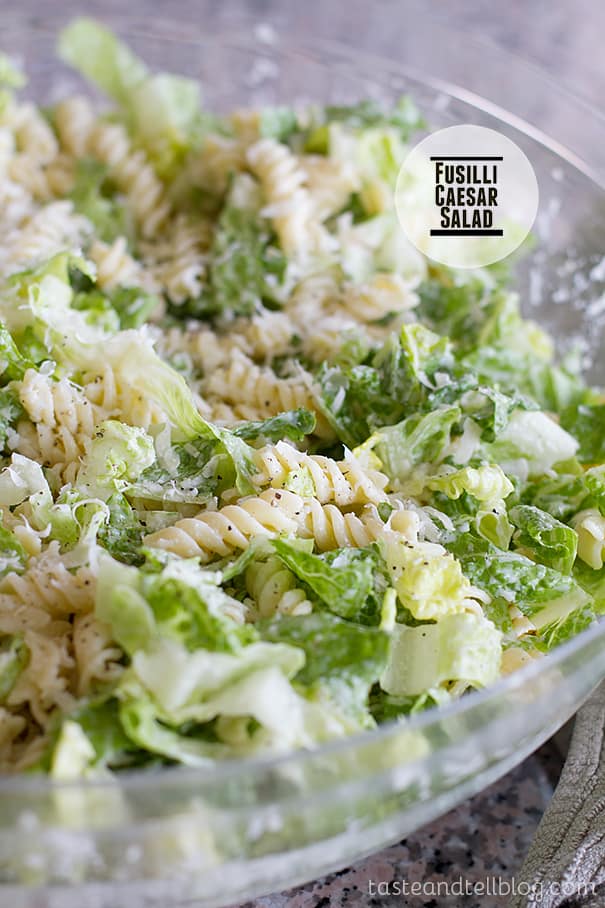 Fusilli Caesar Salad
I needed a salad or side dish to bring to a family lunch last weekend, and since I had been having such great luck from this cookbook, I went searching for a good recipe for the lunch. I came across this one and had to try it. It may look simple, but that simplicity totally worked. This was so good, and I had multiple compliments. I'm glad I grabbed my camera and took a couple of quick shots, because this is one that I don't want to forget. You make a homemade Caesar dressing, and I love that instead of using raw eggs, Kelsey uses mayonnaise. That way if you get squeemish about raw eggs, you won't have to worry!! This does go all out and it has anchovies in the dressing, but don't be scared off because of them. They add that authentic Caesar dressing flavor and you don't want to skip them. Recipe below.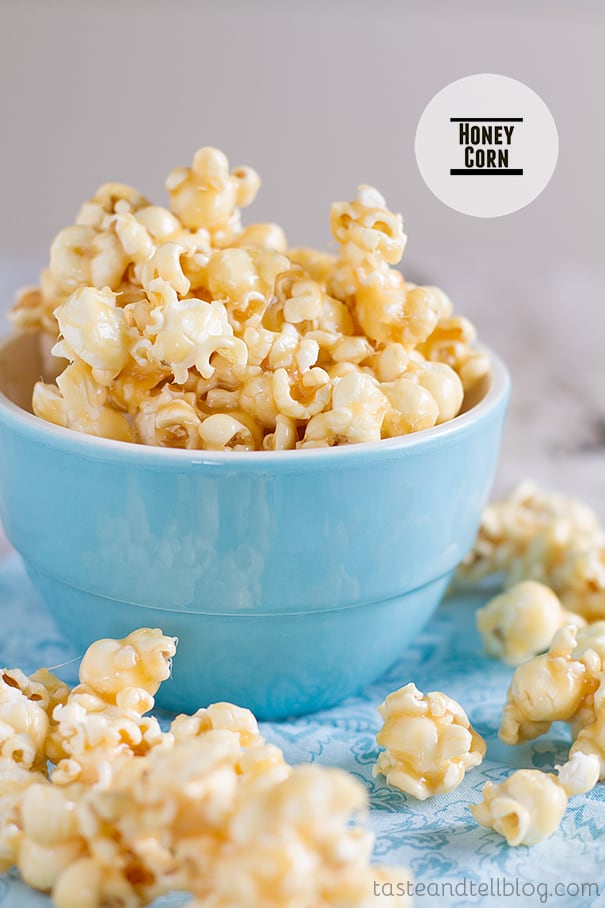 Honey Corn
Although I'm not originally from Utah, I have lived here for the past 16 years. And I can't believe it, but I have never had honey corn. Kelsey grew up in Northern Utah, and she says that it is a Utah staple, so I can't believe I've gone this long without trying it!! I had to give it a go, and I may not go back to regular caramel corn. I have a favorite soft caramel corn recipe, and this reminds me of it somewhat, except it uses honey. I loved that honey flavor and could have easily eaten a huge bowl of this myself. I literally had to hide it away in the pantry so that I would stop eating it. You do need a candy thermometer to make this, but it's pretty simple. This is perfect for family movie night, or just for an afternoon snack.
Overall Thoughts:
I wouldn't be surprised if I end up making every recipe in this book. Every recipe was a total slam dunk, and I can't wait to try even more. In fact, I usually only feature 3 recipes from each book, but I couldn't stop and ended up having to feature 4 today!! I asked on my Facebook page which recipe you all would like to see, and while it was a close race between the soup and the salad, the Fusilli Caesar Salad ended up winning out so that recipe is listed below.
Some Recipes I Want to Try:
Berries and Cream Cheese Stuffed French Toast
Green Goddess Dip
Asian Chicken Noodle Soup
Lasagna with Sausage and Butternut Squash
Grandma's Banana-Nut Sheet Cake

Print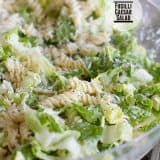 Fusilli Caesar Salad
Prep Time:

15 minutes

Cook Time:

15 minutes

Total Time:

30 minutes

Yield:

4

to

6

servings**

1

x
---
Description
A fresh take on the Caesar salad, this pasta salad/green salad hybrid is combined with a homemade dressing for a perfect side dish or potluck salad.
---
Scale
Ingredients
Caesar Dressing
1/2 cup

mayonnaise

1/4 cup

fresh lemon juice

2 tablespoon

s extra-virgin olive oil

2 teaspoon

s Dijon mustard

1 teaspoon

Worcestershire sauce

1/2 cup

grated Parmesan cheese*

2

garlic cloves, minced

1

anchovy fillet, rinsed, dried and chopped
kosher salt and freshly ground black pepper
Salad
1

pound fusilli pasta, cooked to al dente then cooled

2

romaine hearts, cut into

1/2

-inch pieces

1 cup

grated Parmesan cheese, plus more for shaving*
kosher salt and freshly ground black pepper
---
Instructions
Make the dressing:
In a blender or food processor, combine the mayonnaise, lemon juice, olive oil, mustard, Worcestershire sauce, Parmesan, garlic and anchovy. Season with salt and pepper. Process until smooth and emulsified. Refrigerate until needed.
Make the salad:
In a large bowl, toss the pasta and the romaine together until combined. Pour the dressing over the salad, add the Parmesan and toss to combine and coat. Season with salt and freshly ground pepper to taste. Serve topped with shaved Parmesan, if desired.
---
Notes
*I used a combination of Parmesan and Pecorino Romano.
**I made 1 1/2 times the recipe and easily served about 50 people (adults and children) as a side dish.
source: Kitchen Confidence
**This post contains affiliate links. If you purchase an item from Amazon from the link Taste and Tell receives a small commission. Thank you for supporting Taste and Tell through your purchases!**