Looking for a fun way to celebrate? Sprinkles are always the answer! Here you will find 50 Funfetti Recipes, all using sprinkles and perfect for birthdays or any celebration!
From cakes to donuts to cookies, here is proof that you can turn anything into a celebration!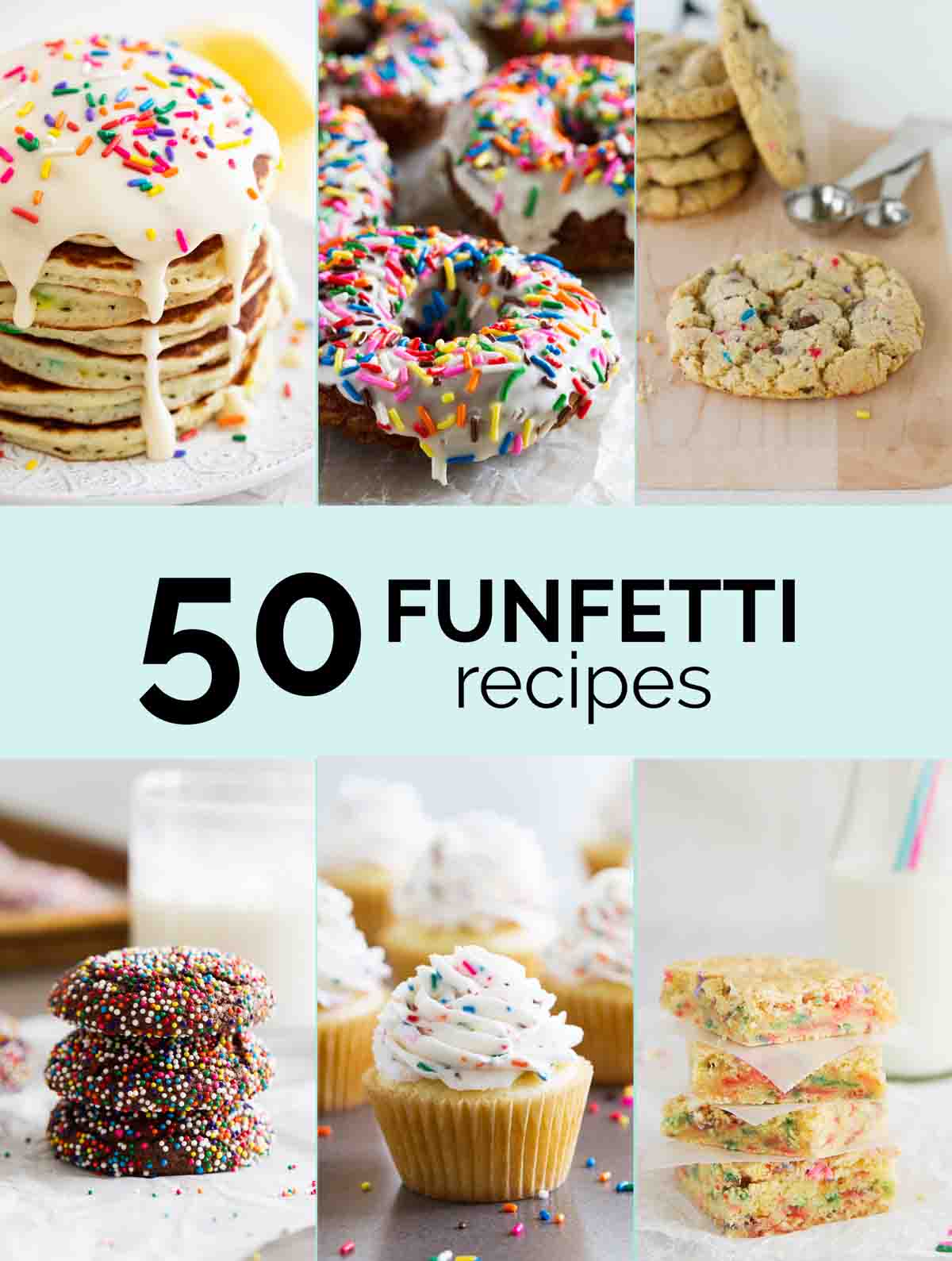 There is always a need for a celebration, right? And what better way to celebrate than with sprinkles!
I'm always game for turning anything into something special, so funfetti is right up my alley. That's why I'm so excited to bring you ALL of the best funfetti recipes!
What is Funfetti
Funfetti is really a mix of "fun" and "confetti". It first gained popularity by Pillsbury as a vanilla cake with sprinkles mixed in. I love a good white cake, but those sprinkles really do bring in all the fun!
This is a popular birthday cake flavor, but as you can see below, we've taken it far beyond cake. Everything from pancakes to cookies to dips – it's all there!
How to Make Any Treat Festive
It's easy to make any of your favorite desserts into a festive and fun dessert, simply by adding sprinkles. My favorite part of this is that you can add the rainbow sprinkles, that are perfect for a birthday, or you can change them up for different holidays or celebrations.
Get creative, and have fun!
50 Funfetti Recipes