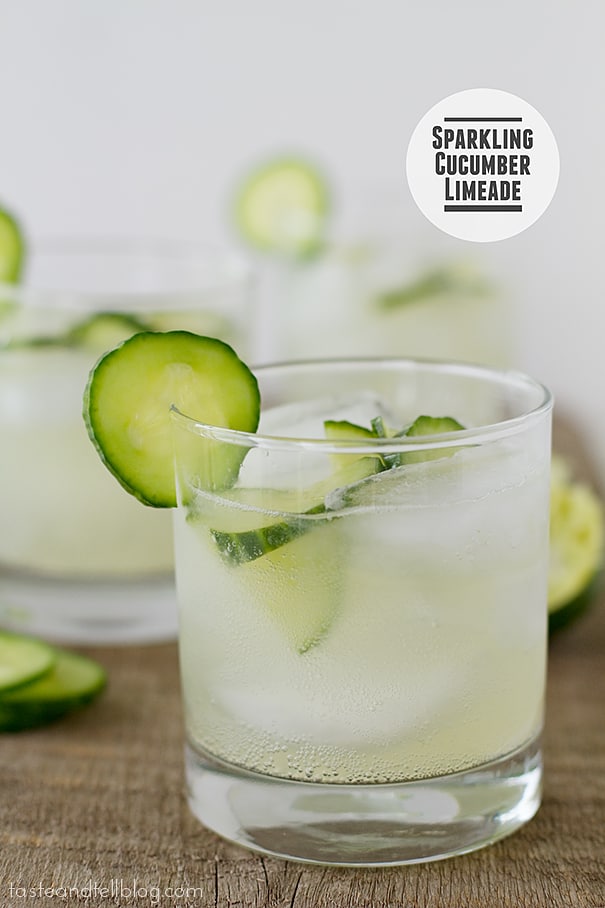 It feels like summer is in full swing here. It seems like not that long ago I was complaining about the snow that seemed to never go away, and now we are enduring enjoying daily temps in the 90s. But I'll take it, because there is something magical about summer that I love. Maybe it's all of the sunshine, or maybe it's because I feel like we are a bit more relaxed, but I love a good summer afternoon.
I promised myself that I'd take advantage of this summer and really live it up, but so far, it has been business as usual. But thank goodness it's only June, because I have quite a few things on my summer bucket list just waiting to be crossed off.
One thing I can cross off, though, is making my own limeade and enjoying it out on the porch. And after trying this limeade, I think there will be many more afternoons like that one!
The minute I saw this recipe, I knew I had to try it. And it didn't hurt that I had a bunch of limes in the fridge and some mint that needed to be used asap. One trip to the store for a cucumber later, and we had limeade!
I'll admit – before I ever tried a drink with cucumbers in it, I thought it would be weird. But I've had cucumber-infused water several times now, and it is so refreshing. It tastes like summertime in a glass. Combine that with lime and mint? They were all a match made in heaven!! If the thought of the cucumber weirds you out, at least know that the cucumber flavor isn't super prominent – just a perfect balance of background flavor to make this the most refreshing drink you'll have all summer!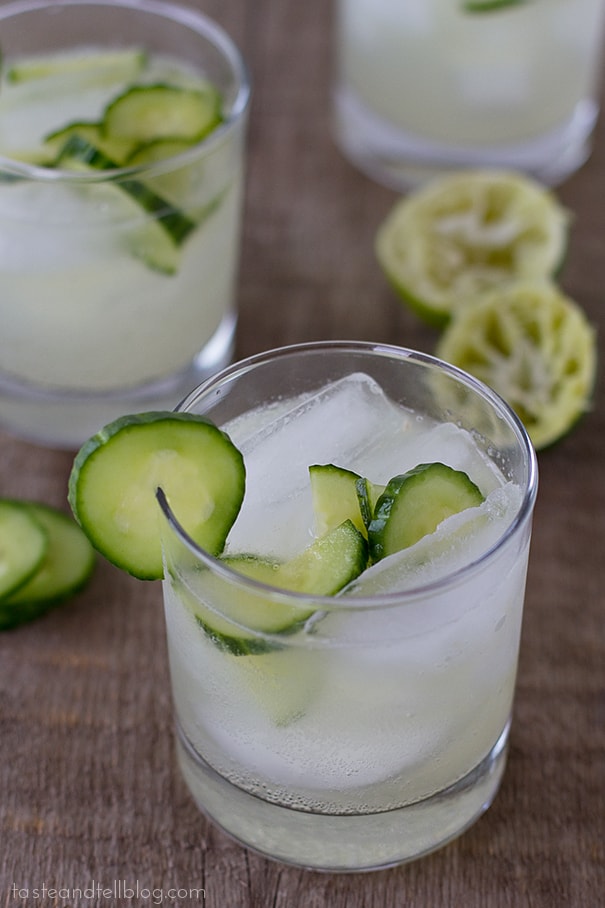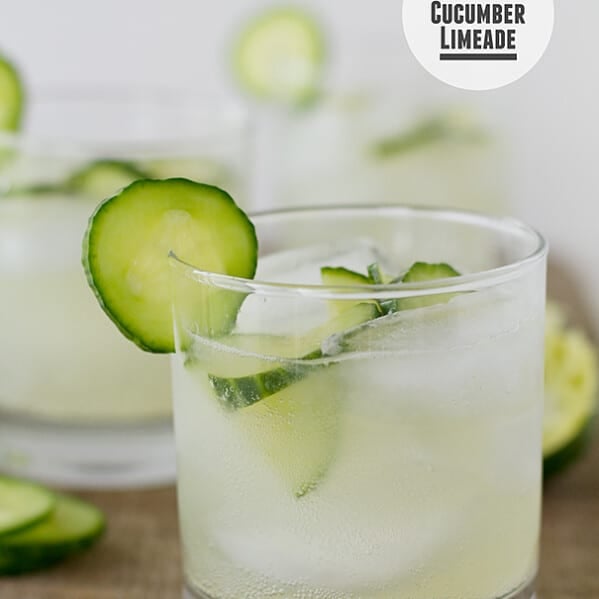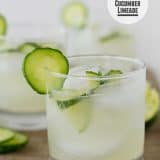 Sparkling Cucumber Limeade
---
Prep Time: 5 minutes
Cook Time: 10 minutes
Total Time: 1 hour 45 minutes
Yield: 4-6 servings 1x
Description
Limeade is infused with cucumber and mint and combined with sparkling water for a refreshing summer drink.
---
Scale
Ingredients
1 cup sugar
1 tablespoon lime zest
1 cup water
1/4 cup fresh mint leaves
1 cup lime juice
1 medium English cucumber, halved and thinly sliced
2 cups sparkling water, chilled
---
Instructions
Combine the sugar, lime zest and water in a medium saucepan over medium heat. Bring to a simmer, stirring constantly, until the sugar is dissolved. Remove from the heat and stir in the mint leaves. Let sit for 30 minutes.
Strain the lime syrup through a fine mesh sieve. Combine the syrup with the lime juice and cucumber. Refrigerate for at least 1 hour. When ready to serve, add in the sparkling water. Serve over ice.
Recipe Notes:
More Drinks to Cool Off With: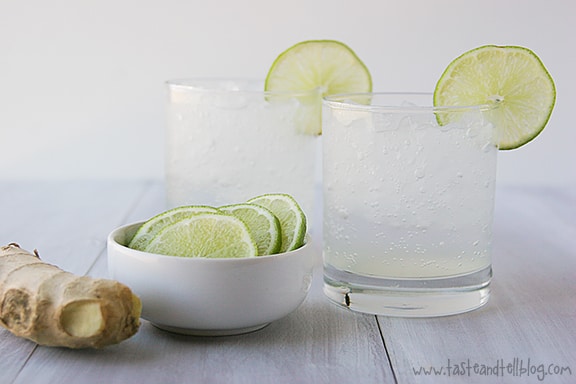 Ginger Lime Spritzers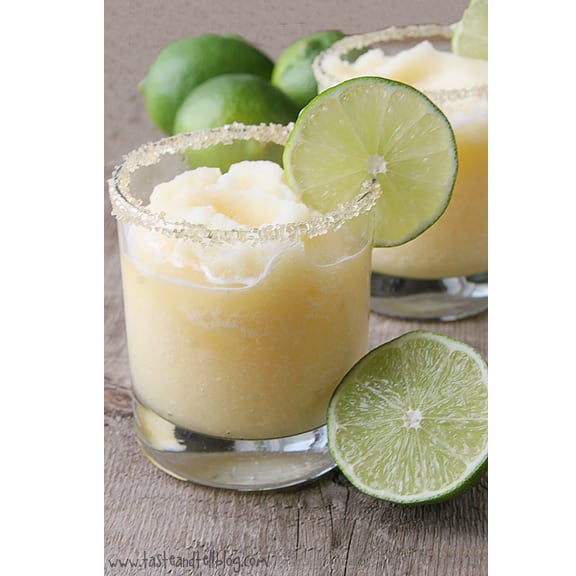 Virgin Frozen Margaritas
Around the Web:
Strawberry Lime Agua Fresca from Mom on Timeout
Watermelon Lime Soda from Completely Delicious
Banana Slush Punch from Our Best Bites