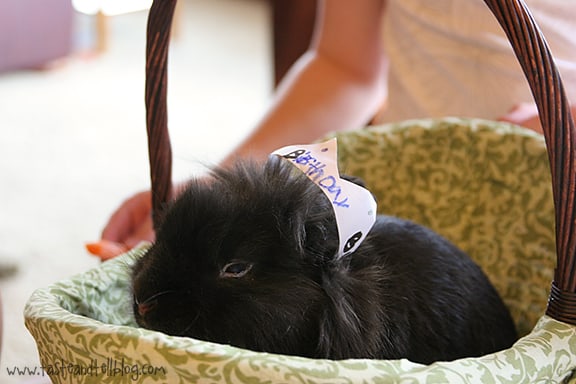 What do you get when you have a bunny with a birthday,
a group of little girls,
and great food and drinks?
A bunny birthday party!!


My adorable niece has a bunny named Buns. And it was his birthday. I was lucky enough to be invited, along with many of her friends, to take part in a birthday party for Buns. And what a good time it was!!
A party for a bunny, you say? Why not!?! If you've ever wondered how to throw a birthday party for a bunny, look no further. And don't worry – if you don't have a bunny, this would make an equally fun theme for any kid's birthday party!
Of course there is the food. (The most important part of any party, right??)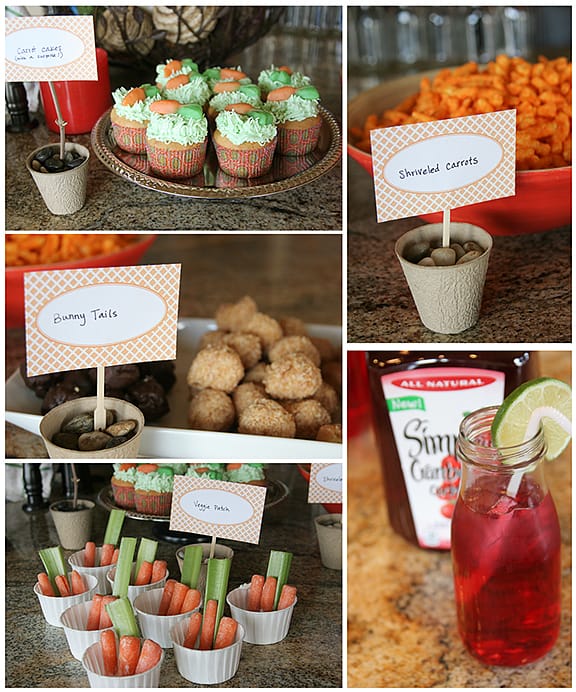 There were Carrot Cakes (cupcakes), Shriveled Carrots (cheesy chips), Bunny Tails (assorted donut holes), Veggie Patches (vegetables and dip), and a delicious Cranberry Spritzer. (More on this, plus the recipe, below).
The food was simple and light. The party was after school, but before dinner, so you don't want to have anything too heavy. And kids love simplicity!
After snacking on the food, it was time for the activities! What kind of activities do you do at a bunny party?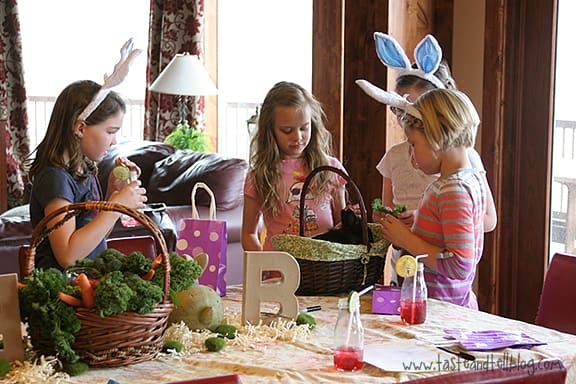 Playing with the bunny, of course.




Dipping bunny peeps in chocolate and sprinkles,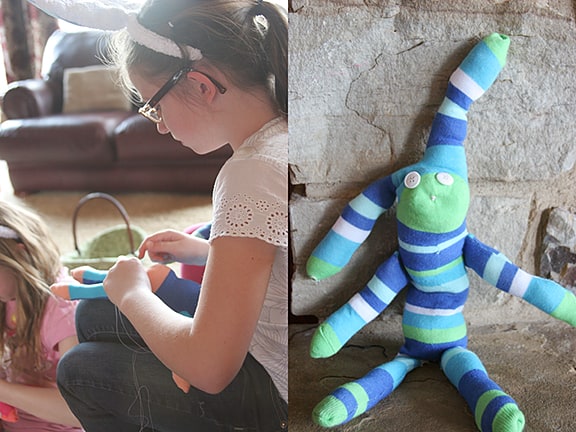 and an Easter egg hunt and making sock bunnies. My sister had sewn the bunnies ahead of time and let the girls each sew the eyes and the face onto their own bunny. And then they got to take them home at the end of the party!
The party was a huge hit. All of the kids had such a great time. (And I'm pretty sure Buns had fun, too. He got spoiled with lots of carrots and veggies.) But do you know what the kids really loved?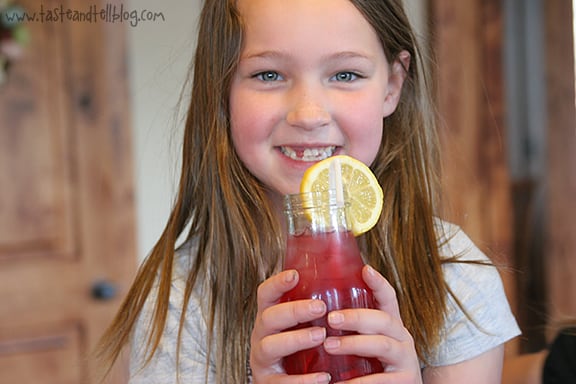 The drink!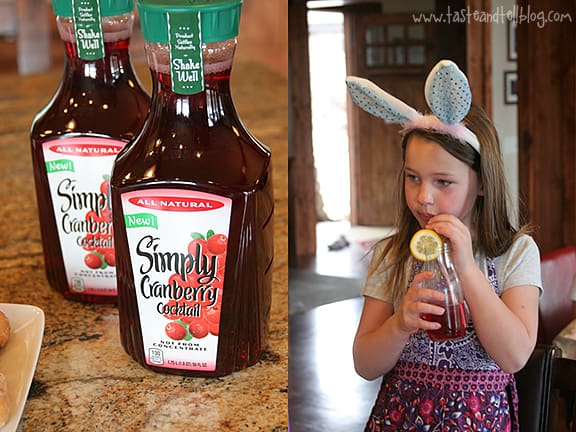 The makers of Simply Orange® have a new drink out – Simply Cranberry Cocktail. It is made with 100% not-from-concentrate cranberry juice.
I'm a huge fan of the other Simply beverages; we usually have a bottle of Simply Orange® in our fridge. So I knew I would love the Simply Cranberry Cocktail!
Its unique taste, the perfect blend of tartness and sweetness, is delicious on its own, but I decided to make it a little special for the girls. A fancy glass is important when you want little girls to feel special. And of course a slice of lemon or lime!! This simple mix of lemon-lime soda and Simply Cranberry Cocktail was the perfect drink for the party. I'm pretty sure every one of those girls had at least 2 glasses full!!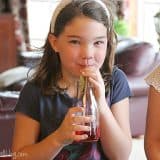 Cranberry Spritzer
---
Prep Time: 5 minutes
Total Time: 5 minutes
Description
A simple cranberry drink that both kids and adults can enjoy!
---
Scale
Ingredients
1 (59-oz) carafe Simply Cranberry Cocktail
1 (2-liter) bottle lemon-lime soda
---
Instructions
Pour the Simply Cranberry Cocktail and the lemon-lime soda into a large pitcher, and lightly mix. Serve chilled, with slices of lemons and limes.