Cider is not always meant to be served warm! This Spiced Cider Punch is filled with lots of citrus flavor and warm spices and served chilled.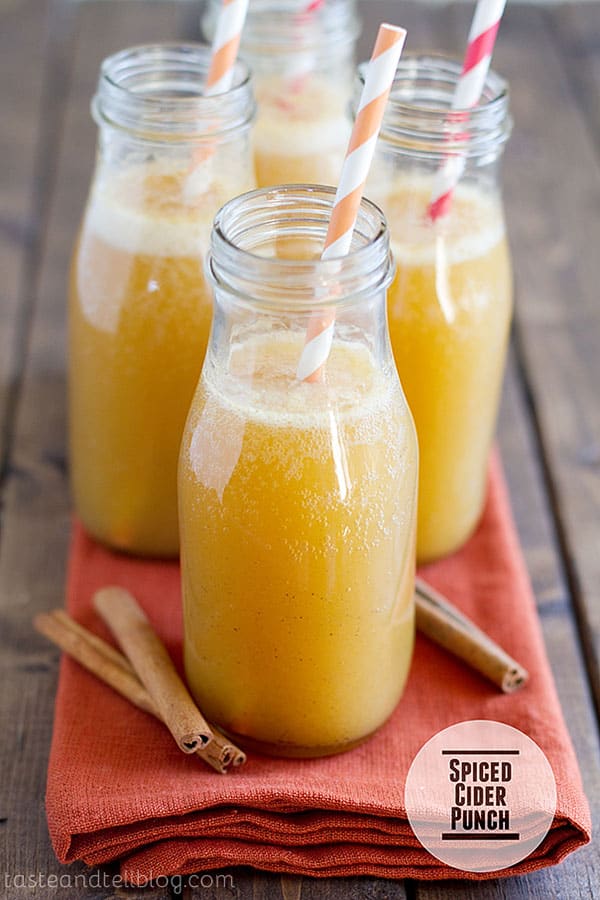 We finally got our Christmas tree.
I've been seeing pictures of people's trees going up for the last few weeks, so I feel really behind right now. Maybe it's because so many people have fake trees these days. You can put your tree up way before Christmas without a worry. But we go real. I've never done it another way. We always had real trees growing up. My parents have since changed over to a fake tree, but I can't make myself do it yet!! So even though Christmas is less than 2 weeks away, at least I don't have to worry about our tree drying out too badly!!
The last few years, this one included, we've had very young children around. And if you've had very young children around a Christmas tree, you know that those silver bulbs and sparkling lights are like a beacon to young hands – begging to get pulled on and taken off the tree. So I have to laugh every time I walk past the tree – since we end up moving all of the decorations about halfway up the tree. I told my husband last night, though, that we need to cherish the moments, because this is the last year that we will really have to worry about a baby pulling on the ornaments. And as funny as the tree may look, I sure will miss those baby moments!!


There's nothing better after trimming the tree than to sit down with a warm mug of hot cocoa or spiced cider. The only problem is – my tummy doesn't really care for warm drinks. It's such a shame, because sometimes you just need that hot chocolate to warm you up in the winter! I'll still have a warm drink from time to time, but for the most part, I turn them away. But now I've found the best way to get that spiced cider taste without the tummy ache. A chilled cider punch!!
This Spiced Cider Punch is perfect for the holiday season, and would be especially perfect for a holiday party or family get together. The main mixture can be put together and chilled well in advance, then all you have to do is add in the ginger ale before serving. This definitely tastes like the holidays in a glass – it's spicy and fruity and the bubbles give it that little something extra. I'm guessing that this will become a family favorite in our house!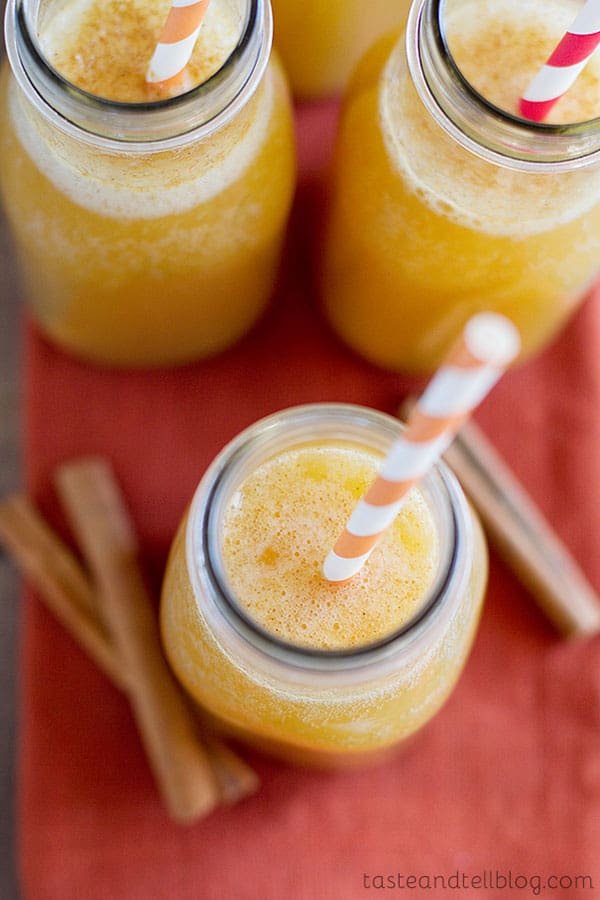 More Holiday Drinks
Sparkling Cranberry Punch
Pumpkin Steamer
Salted Caramel Hot Chocolate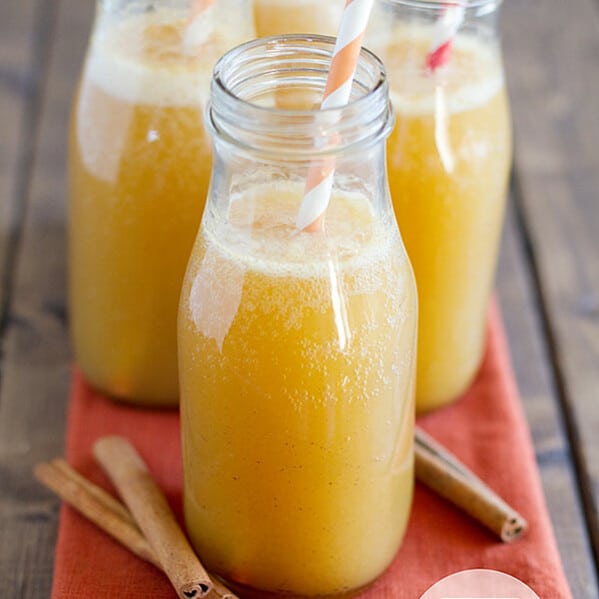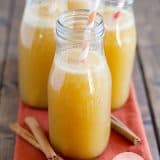 Spiced Cider Punch
---
Prep Time: 5 mins
Cook Time: 10 mins
Total Time: 15 mins
Yield: 3 quarts 1x
Description
Cider is not always meant to be served warm! This Spiced Cider Punch is filled with lots of citrus flavor and warm spices and served chilled.
---
Scale
Ingredients
2 quarts apple cider or apple juice, divided
1 cup sugar
1 teaspoon cinnamon
1 teaspoon ground allspice
1 can (12 oz) orange juice concentrate, thawed
1 quart chilled ginger ale
---
Instructions
In a large pot, combine 1 cup of the cider, the sugar, cinnamon and allspice. Cook, stirring, until the sugar has dissolved. Add in the orange juice concentrate and the remaining apple cider. Refrigerate until cold.
Before serving, stir the ginger ale into the cider mix. Serve cold.