Bring the favorite camping treat into the kitchen for breakfast with these S'mores Muffins.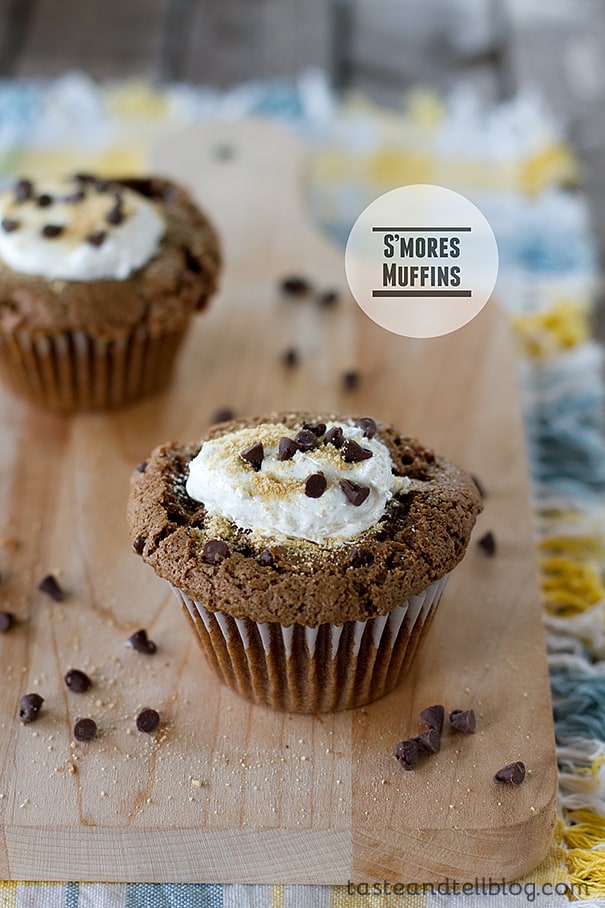 I remember back when I thought s'mores were just toasted marshmallows and melted chocolate sandwiched between two graham crackers. Boy, was I missing out. If that's all that s'mores are, then I would miss out on pancakes and brownies and bars and even cheese balls. As much as I love those traditional s'mores, I think my life would be missing something without all of the other ways to get your s'mores fix. Especially now that it's getting quite chilly outside, and there's no way I'll stand out in the wind, rain and snow so that I can toast a marshmallow.
And what would life be without s'mores for breakfast?? Ok, technically, these are breakfast because they are muffins, but they could definitely fall into the dessert category, too. Chocolate muffins with graham cracker crumbs, marshmallows and chocolate chips – and then finish it all off with some marshmallow creme and more graham cracker crumbs and chocolate chips? I'm pretty sure this is my idea of a pretty awesome breakfast.
These are pretty straight forward – they are muffins after all. I always seem to have a half empty container of marshmallow creme on hand (come on – you know you do, too…), so I thought this would make the perfect topping for these muffins. The muffins can be made a little bit ahead of time, but I wouldn't top them until you are ready to serve them. The marshmallow can get a little messy, but what's a s'more without the mess??
I'm thinking you need to bake up a batch of these this weekend!!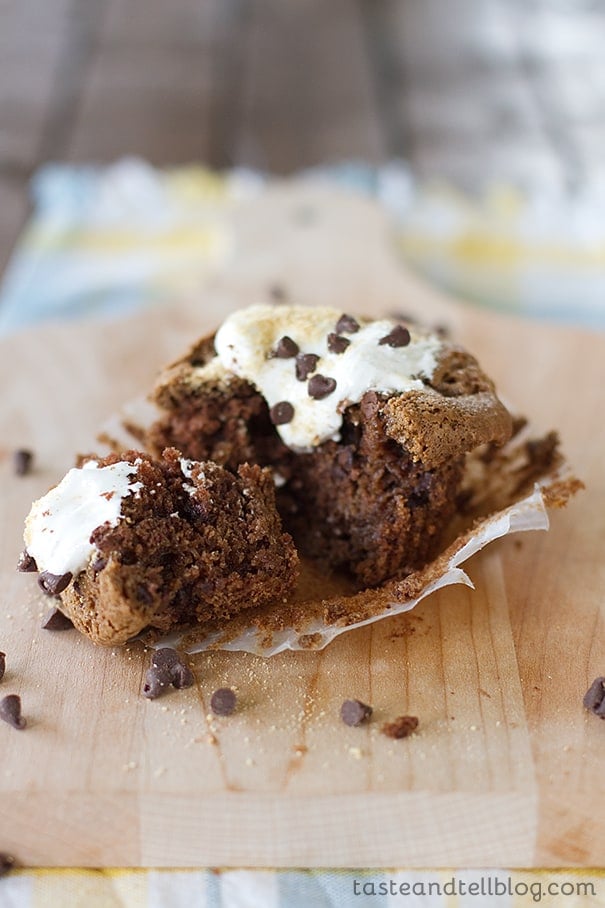 Print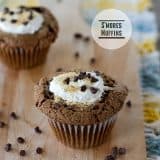 S'mores Muffins
Prep Time:

15 minutes

Cook Time:

30 minutes

Total Time:

1 hour

Yield:

12 muffins
---
Description
Bring the favorite camping treat into the kitchen for breakfast with these S'mores Muffins.
---
Ingredients
1/2 cup vegetable oil
2 eggs
1/2 cup sour cream
1 cup sugar
1 1/2 cups flour
1/2 cup fine graham cracker crumbs
2 tablespoons cocoa
1 teaspoon salt
1 teaspoon baking soda
1/2 cup mini marshmallows
1/2 cup mini chocolate chips
Marshmallow creme, graham cracker crumbs and mini chocolate chips for garnish
---
Instructions
Preheat the oven to 325F. Line 12 muffin tins with paper liners.
Mix the vegetable oil, eggs, sour cream and sugar in a bowl. In another bowl, combine the flour, graham cracker crumbs, cocoa, salt and baking soda. Combine both mixtures and stir, just until moistened. Fold in the marshmallows and chocolate chips. Divide the mixture evenly between the muffin tins.
Bake until a tester inserted in the center comes out clean, about 30 minutes. Do not over bake. Allow to cool.
Garnish the muffins with a dollop of marshmallow creme, graham cracker crumbs and chocolate chips.
More Muffins: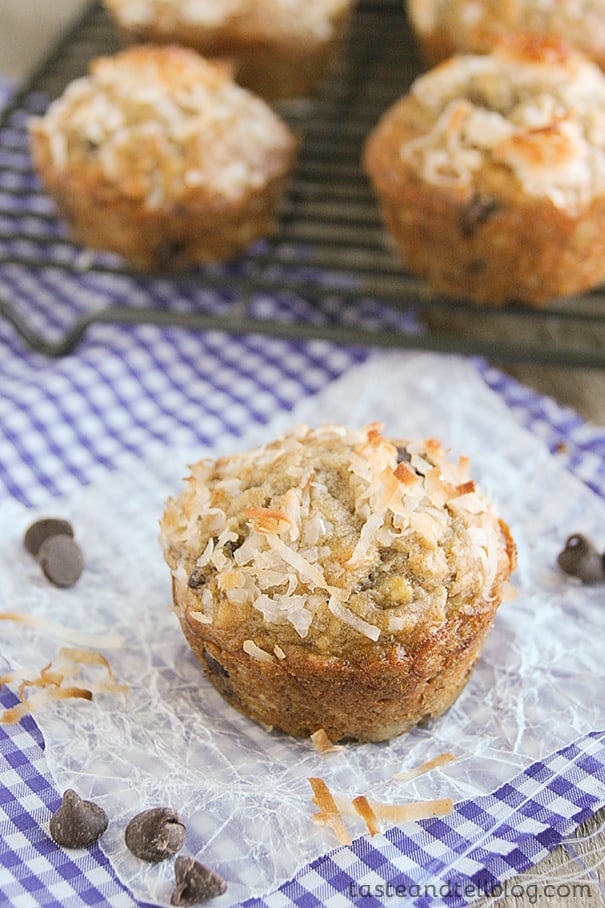 Banana Coconut Chocolate Chip Muffins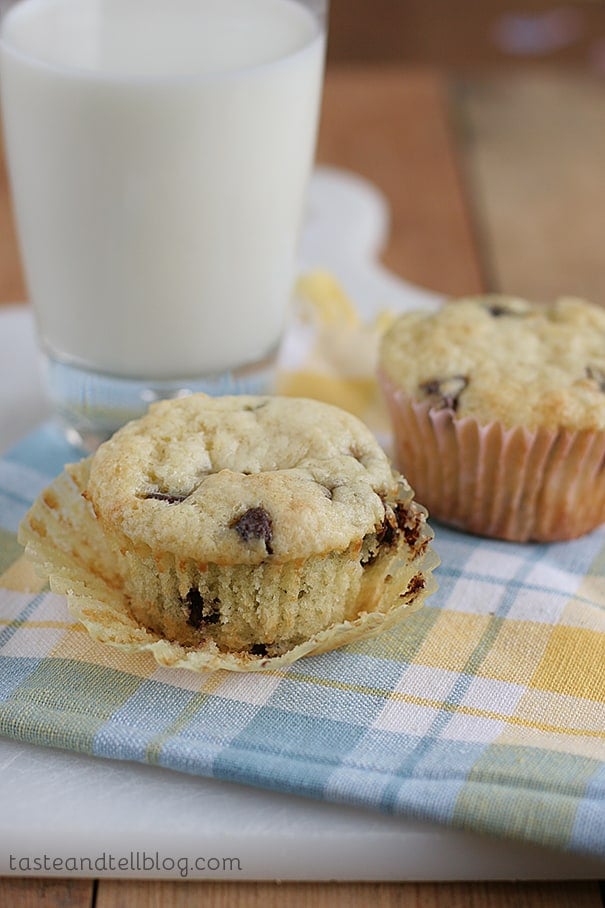 Chocolate Chip Sour Cream Muffins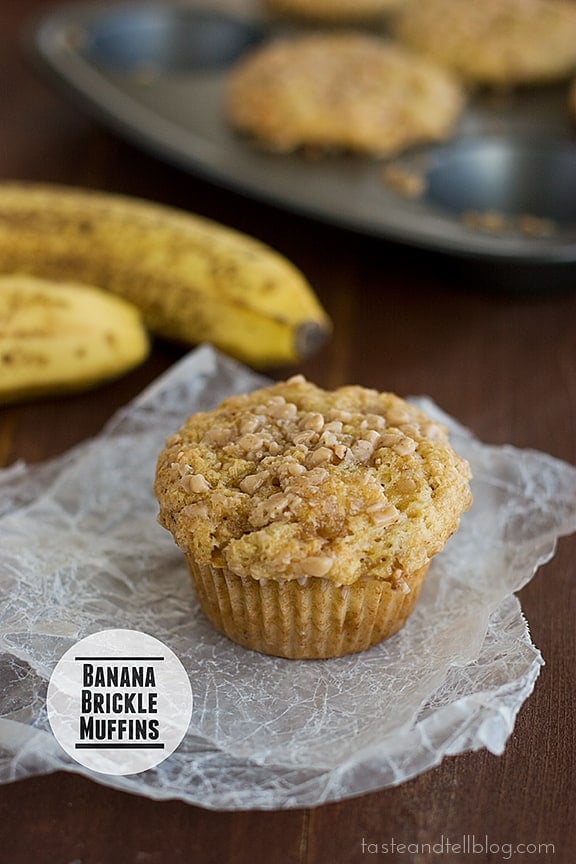 Banana Brickle Muffins
Around the Web:
Chocolate Pecan Muffins from What Megan's Making
Bakery Style Double Chocolate Muffins from Crunchy Creamy Sweet
Whole Grain Banana Chocolate Chip Muffins from Mel's Kitchen Cafe