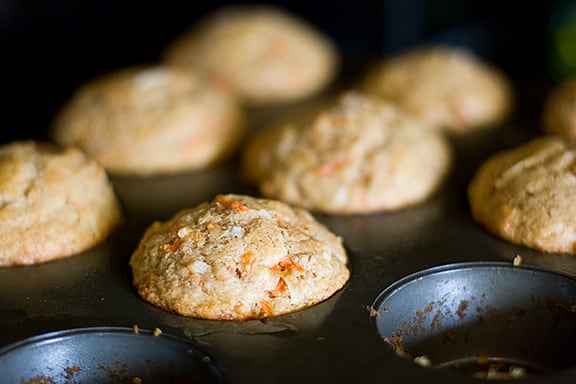 There are a few things that my daughter just loves. Applesauce. Grapes. Ice Cream. And muffins. All I really have to do is get the muffin pan out and she starts crying for muffins. So I usually have to secretly bake them. Take them out of the oven in secret. I can't let her see them until they are cool enough to eat, otherwise you won't hear the end of it until she can have one. She really loves them that much.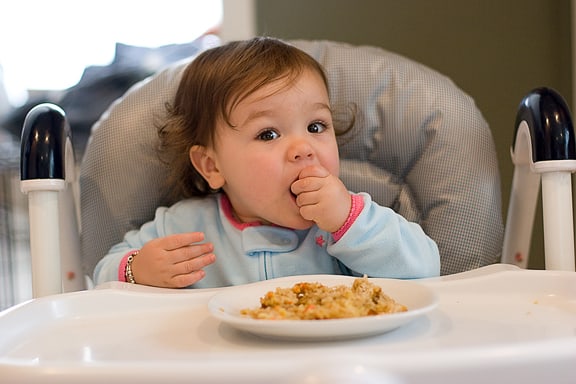 Maybe that's why there have been so many muffin recipes posted here lately. And there are still lots to come. And my husband isn't complaining either, because he loves muffins almost as much as Abbi does!!
Here is a delicious muffin recipe that we all enjoyed a lot. And they are full of carrots, so at least I'm getting some veggies into my daughter as well!! This counts as eating vegetables, right?
Carrot Spice Muffins
from Baking From My Home to Yours


makes 12 muffins
2 cups all purpose flour
1/2 cup sugar
1 tablespoon baking powder
1 1/2 teaspoons ground cinnamon
1/2 teaspoon ground ginger
1/4 teaspoon baking soda
1/4 teaspoon salt
1/3 cup light brown sugar
2/3 cup flavorless oil, such as canola, safflower or corn
2 large eggs
3/4 cup milk
1 teaspoon vanilla extract
1 cup shredded carrots (about 3, peeled and trimmed)
1/2 cup shredded sweetened coconut
1/3 cup moist raisins
1/3 cup pecans or walnuts, toasted, cooled and chopped (I left these out because of Abbi)
Place a rack in the center of the oven and preheat to 375 degrees F. Butter or spray a muffin pan with 12 regular sized molds (or use paper liners, or silicone pans). Place the muffin pan on a baking sheet.
In a large bowl, whisk together the flour, sugar, baking powder, cinnamon, ginger, baking soda, and salt. Stir in the brown sugar, making sure you stir out all of the lumps. In another bowl, whisk the oil, eggs, milk, and vanilla extract, until it is well combined. Pour the liquid ingredients over the dry ingredients, and gently but quickly stir to blend. Be careful not to overmix, a few lumps are fine. Stir in the carrots, raisins, and nuts. Divide the batter evenly among the muffin cups.
Bake for 20 minutes or until a thin knife inserted in the center comes out clean. Transfer the pan to a rack and cool for 5 minutes, before carefully removing the muffins.