A traditional Hawaiian chicken recipe with brown sugar, ginger and soy sauce, this Grilled Huli Huli Chicken is an easy and delicious grilling recipe.
The weather here has been warmer than typical for late summer. (That is – until the rainstorms that have come in the last few days.) But I'm totally ok with warmer – it means more of our favorite summer activities. More of the warm sun on my face. Believe me – I'm not quite ready for Utah's short fall season and way-too-soon-to-come winter.
And warm weather calls for grilling, of course. Ok, so I actually love to grill year round, but especially when it's still warm outside and I can cook while the kids run around the back yard. In fact, I think that these late summer/early fall days are the perfect ones for grilling, simply because it's not too hot outside, but warm enough to enjoy being outside.
This is also a perfect weeknight/school night dinner, because it can be thrown together the night before and then just simply grilled the next day. This chicken is so tender and full of flavor. And did I mention easy? One of my biggest tips – that I've been doing for years now when you cook a full chicken breast – is to make sure it's not too big. So many times, the chicken breasts are so big that it's hard to get them cooked through without making them dry. So what I do is cut it open like a book, then continue to cut until you have what looks like 2 thinner chicken breasts. They cook faster, they cook more evenly, and really, I'm satisfied with a half instead of eating a whole chicken breast. If your chicken is thin already, there is no need to do this. I like to aim for about 5-6 oz per piece of chicken.
How about you? Are you still grilling away?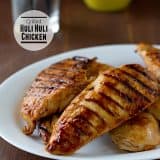 Grilled Huli Huli Chicken
---
Prep Time: 15 minutes
Cook Time: 15 minutes
Total Time: 8 hours 30 minutes
Yield: 4-6 servings 1x
Description
A traditional Hawaiian chicken recipe with brown sugar, ginger and soy sauce.
---
Scale
Ingredients
1/3 cup packed brown sugar
1/4 cup ketchup
1/4 cup soy sauce
1 1/2 tablespoons sherry or chicken broth
1 teaspoon minced fresh ginger
1 clove minced garlic
2 pounds boneless skinless chicken breasts
---
Instructions
In a large ziptop bag, combine the brown sugar, ketchup, soy sauce, sherry or chicken broth, ginger and garlic. Reserve 1/3 cup of the marinade for basting.
If the chicken breasts are large, cut them open like a book into 2 thinner chicken breasts. Place the chicken in the bag with the marinade. Refrigerate for 8 hours, or overnight.
Drain and discard the marinade from the chicken. Heat a grill over medium heat. Grease the grates with oil and grill the chicken for 6-8 minutes on each side, until no longer pink. Baste the chicken with the reserved marinade during the last 5 minutes of cooking.
More End of Summer Grilling Favorites: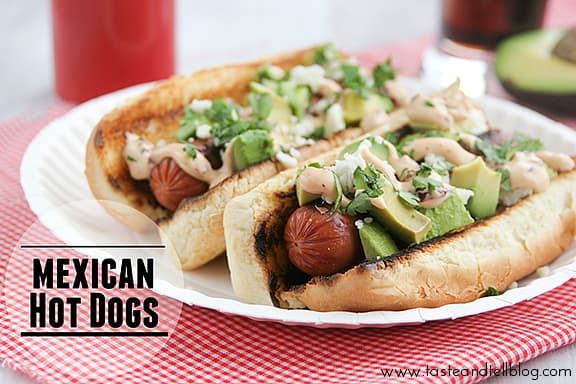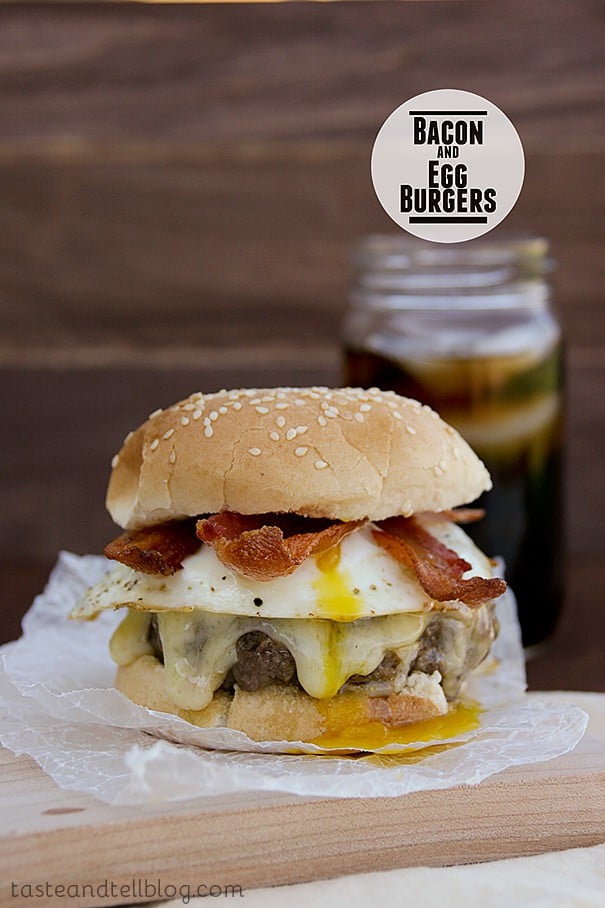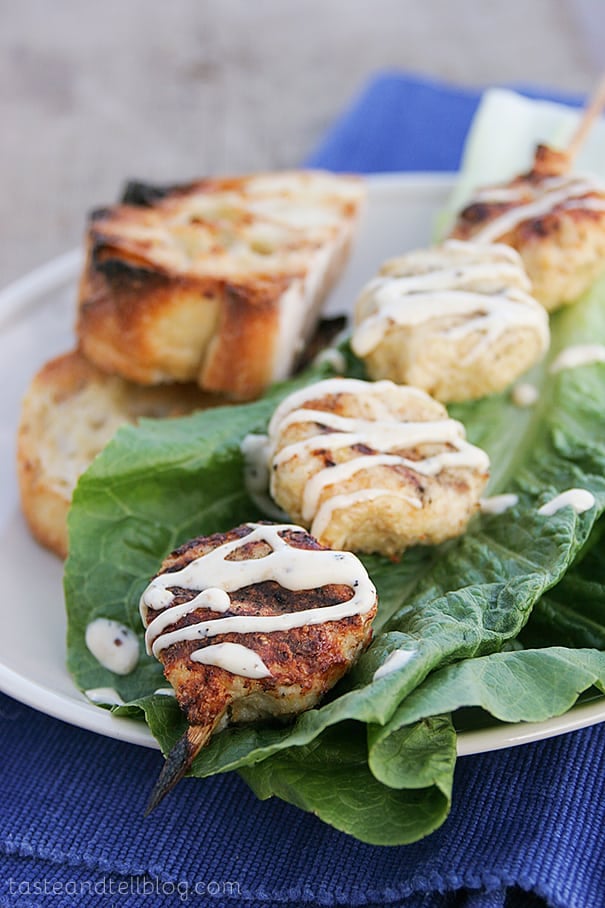 Around the Web:
Chipotle Chicken Kabobs with Avocado Cream Sauce from The Recipe Critic
Grilled Jamaican Chicken Wings from Eclectic Recipes
Apple Butter BBQ Sauce Smothered Grilled Chicken from Bran Appetit