Lots of spices bring a zing to these Blackened Salmon Tostadas, while a creamy and zesty sour cream and avocado sauce cools them down. The perfect 20 minute dinner solution!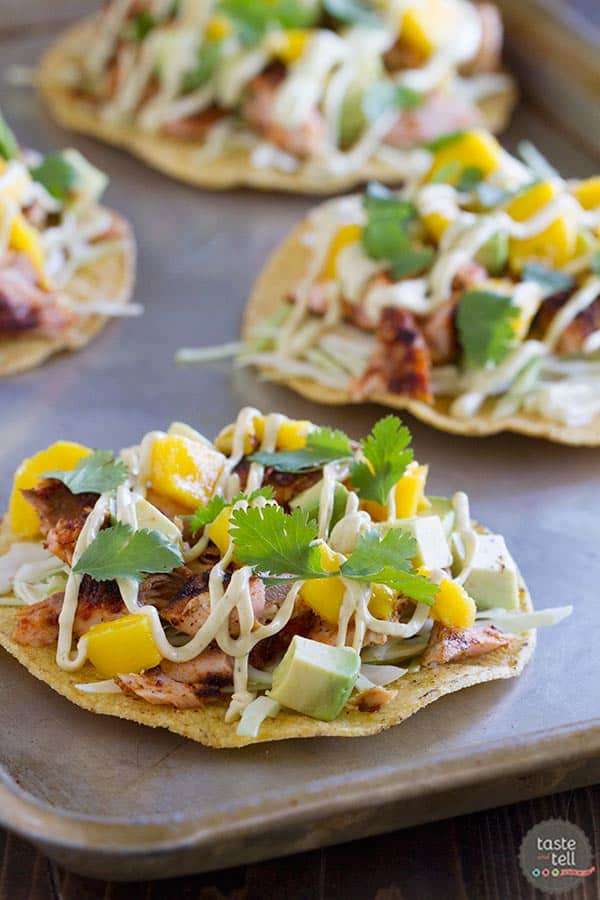 I think that spice toleration is learned. And something that you can definitely lose.
I grew up in New Mexico, so spicy was pretty normal. It wasn't like everything was spicy, but I remember eating spicy foods all through my childhood, so it was a pretty regular thing.
I remember when I first moved away from home to Utah. I was at the grocery store, and saw extra mild salsa on the store shelf. I think I literally laughed out loud – it seemed that absurd to me. Who in their right mind would want to buy extra mild salsa?
Read the rest of this entry >>