S'mores without the campfire! These Peanut Butter S'mores have a graham cracker crust, lots of marshmallow, rich chocolate and a peanut butter drizzle – all served in a jar.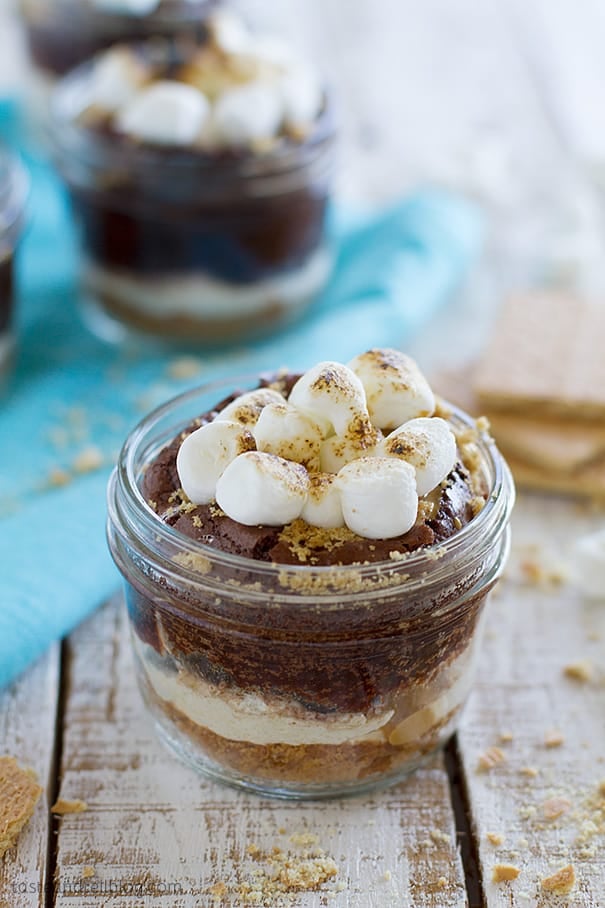 Who is starting school this week, or has already started?
I'm a newbie to this whole school thing. Well, this being a mom to someone in school thing. My oldest is going into Kindergarten this year, and I feel like I totally don't know what to expect. I think I'm more nervous for everything than my daughter is.
I'm one of those people that gets so caught up in everything that is going on in life that sometimes I miss the details. I totally knew that school started this week. So I was prepared. And then I found out on Friday that while school does start this week, the kindergarten classes don't start for another week.
Yeah – I'm that mom that would have totally sent her daughter on the school bus a week before she was actually supposed to be there.
Read the rest of this entry >>