This Steak and Potato Kabob recipe has baby potatoes, baby sweet peppers and chunks of beef that are grilled and then served with an easy dill aioli in this summer version of steak and potatoes.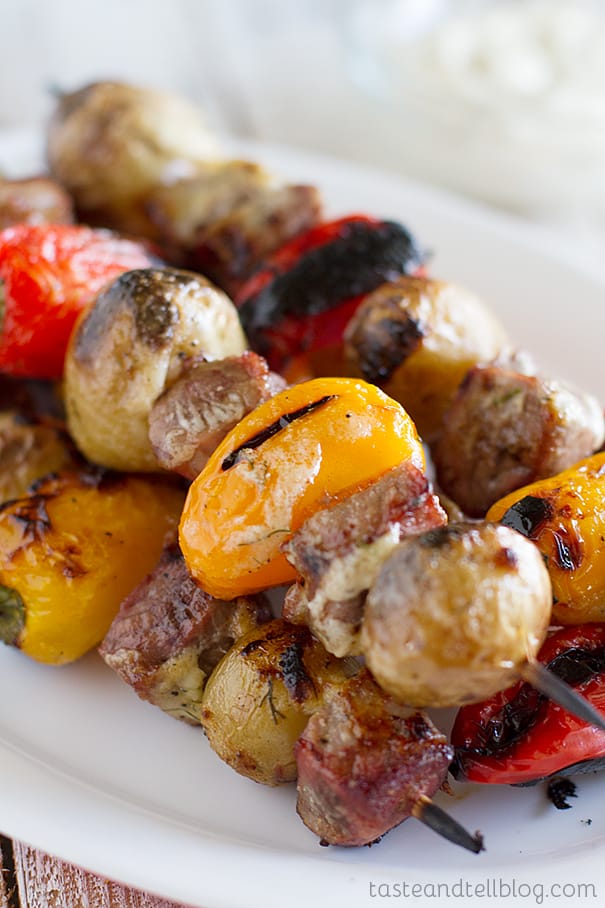 I am a creature of habit. I love routine. And when things get thrown off, I tend to get thrown off. So I usually stick to what I know. What I've always done.
Which is why I am here posting this recipe on the 4th of July. I know not very many people are going to be online today. I know a lot of other bloggers probably won't post today and take the day off.
But like I said – I like routine. I am a slave to my schedule.


Read the rest of this entry >>