Hard-boiled eggs are filled with deviled ham for a great Easter version of deviled eggs.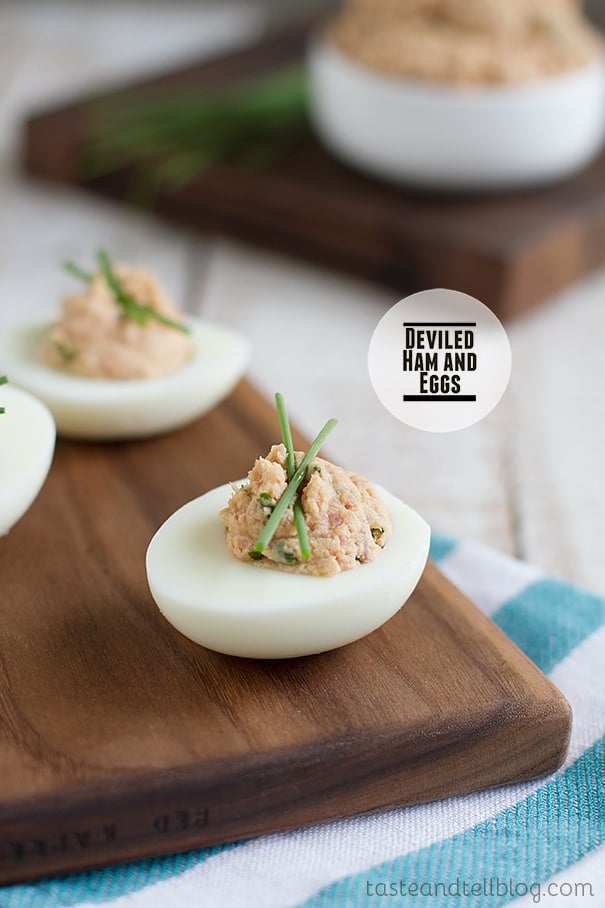 Every once in awhile, I'll have an idea come into my head that I get super excited about. Something that I don't think I've seen anywhere else. An original.
Only to find out that your idea isn't quite as original as you thought it was.
A lot of times, when I have an idea, I'll just go with it. But sometimes, I hit the web and search to see if there is something similar.
A few weeks back, I was brainstorming recipes that I wanted to make to bring to you all for Easter. One of my favorite things to make this time of year are deviled eggs, (a great way to use up those eggs from the Easter egg hunt!!). I was also trying to think up ideas of ways to use up leftover ham, because we always have leftovers. Especially when I make a ham for just my small family.
Read the rest of this entry >>