Who can resist cauliflower covered in a cheese sauce? This Cauliflower Gratin has cauliflower covered in a creamy cheese sauce then sprinkled with breadcrumbs and baked for a veggie side dish everyone will love.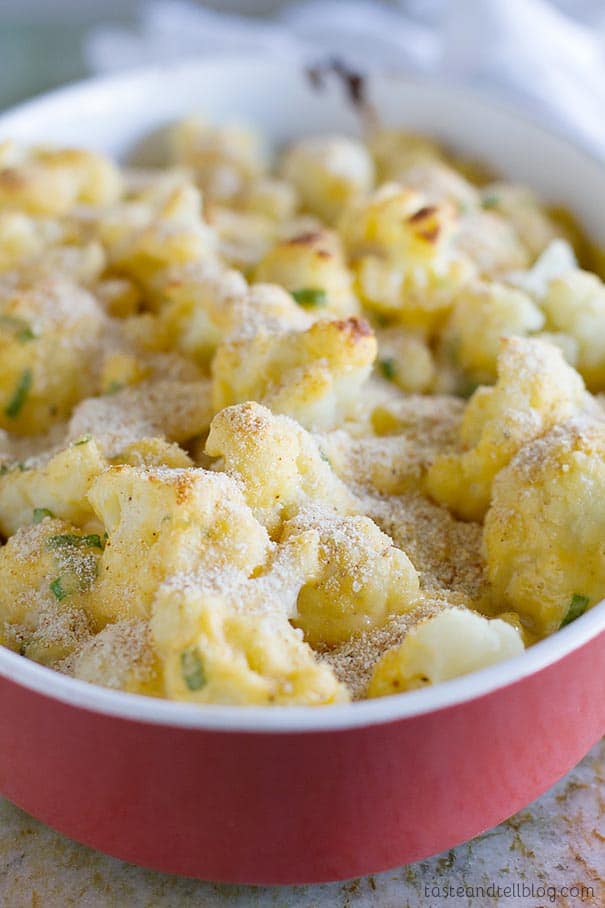 Photos Updated October 2014


Originally posted November 3, 2007 – I have a lot of really great recipes that are often overshadowed by a really awful photo. This was one of those recipes. The original photo was so unappetizing, and I knew that this post needed to be brought back to life. I updated the photos a few months ago, but was thinking that this Cheddar Cauliflower Gratin would make a great Easter side dish, so I decided to spotlight it today. This is such a delicious side dish – I'm so glad you can all see that now and that the original photo has been banished!


Read the rest of this entry >>