Welcome to Taste and Tell Thursdays! Come link up your COOKIE posts below for a chance to win a collection of 9 cookbooks!!
I hope you all had a wonderful holiday!! I know that most people are taking it pretty easy this week, so I'm going to keep it short and simple today. If you you are a fan of super soft cookies, you have to try pudding cookies. They have been a favorite of mine for some time now, but looking back, I've only posted 2 recipes. And one of my favorite flavors is cookies and cream, so doing a cookies and cream pudding cookie was only natural! These cookies are stuffed full of goodies, but they can be altered easily, as well. White chocolate chips can replace the cookies and cream candy bars, and if you can't find the cookies and cream pudding mix, vanilla pudding mix will work as a substitution. But this is a great way to get your cookie fix – because it is cookies in cookies!!
It's time to link up your COOKIE recipes! But before we get to that, here are a few cookie creations from last week that are on my "to-make" list!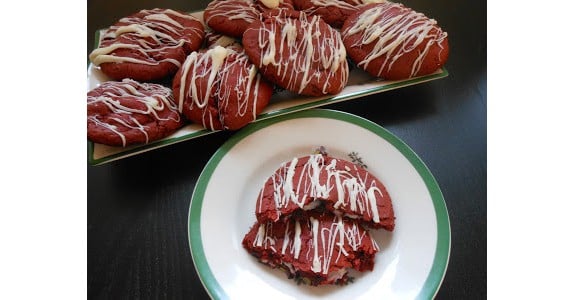 Red Velvet Cheesecake Cookies by Flavors by Four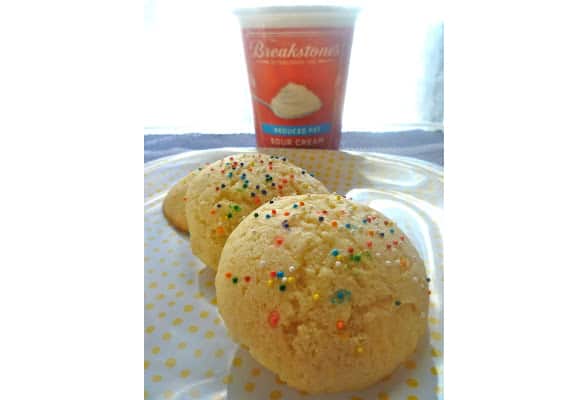 Sour Cream Cookies by What's Baking in the Barbershop?!
Do you love cookbooks? How about 9 new cookbooks? You can link up your cookie recipes every Thursday for a chance to win 9 great cookbooks: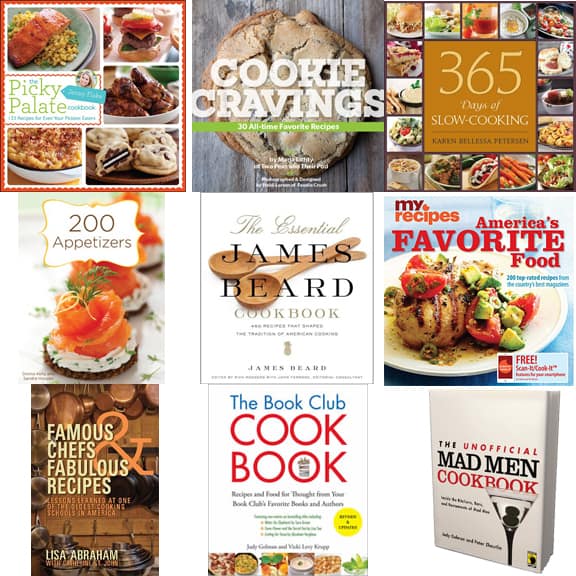 The Picky Palate Cookbook – a digital copy of Cookie Cravings – 365 Days of Slow Cooking – 200 Appetizers -The Essential James Beard Cookbook - America's Favorite Food – Famous Chefs & Fabulous Recipes – The Book Club Cook Book - The Unofficial Mad Men Cookbook
Now it's your turn!!  Link up your cookie recipes for a chance to win a collection of 9 cookbooks!  Every link up gets you an entry to win.  Don't have a blog?  Leave your recipe in the comments below to enter.
The rules are simple:
1 – your link up must be within the theme – COOKIE
2 – please add a link in your post back to this post
3 – no linking up to giveaways or advertisements
4 – you can link up to 2 links per week, and links cannot be duplicated through the month
Don't forget to click over on some of the other links so that we can all enjoy each other's cookie creations!!
And I'd love to have you follow me via Facebook, Twitter, Pinterest, or Google+. And don't forget to subscribe to my weekly newsletter!