A collection of Thanksgiving ideas – recipes for everything from the turkey to dessert!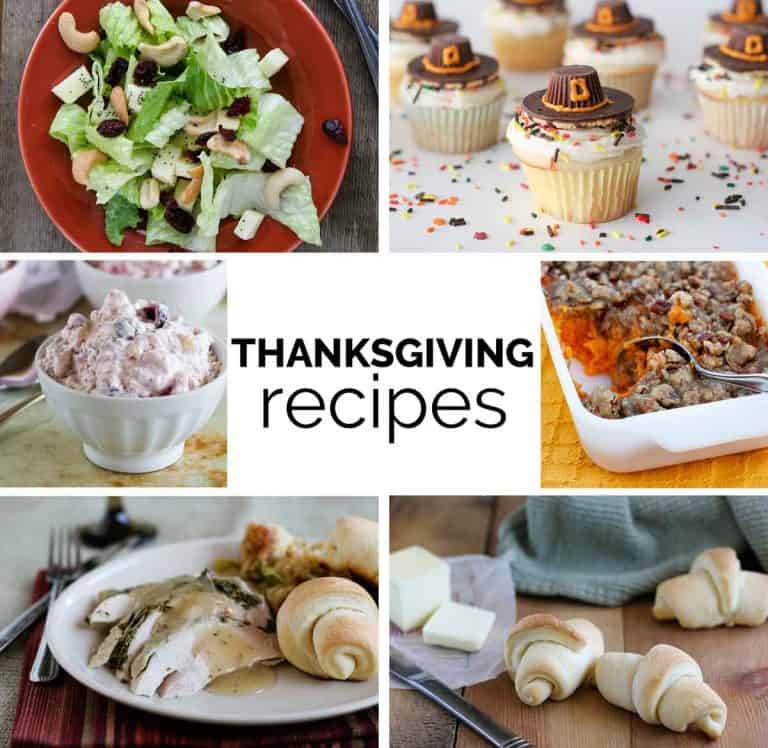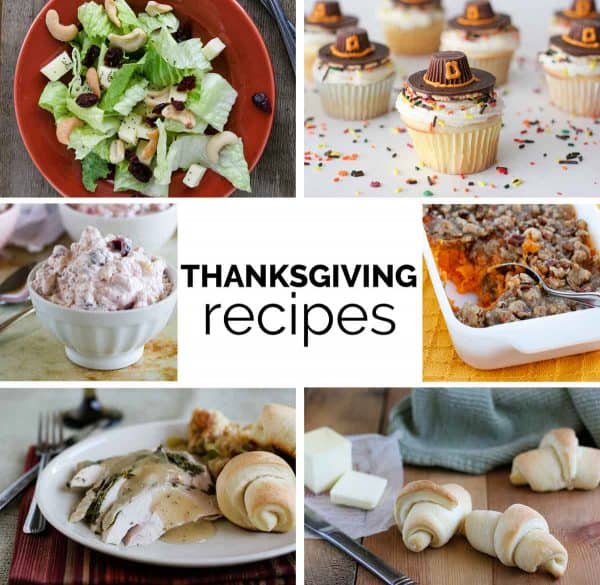 Wondering what to make for Thanksgiving dinner this year? I've got you covered with all kinds of ideas! Turkey, sweet potatoes, bread, salad, dessert – all of my favorite things! These Thanksgiving ideas will make you want to make the Thanksgiving meal more than once a year.
The Turkey
At the center of the Thanksgiving meal is the turkey! It's traditional, and I'm guessing it's on 90% of American tables on Thanksgiving. So of course you want a killer turkey recipe!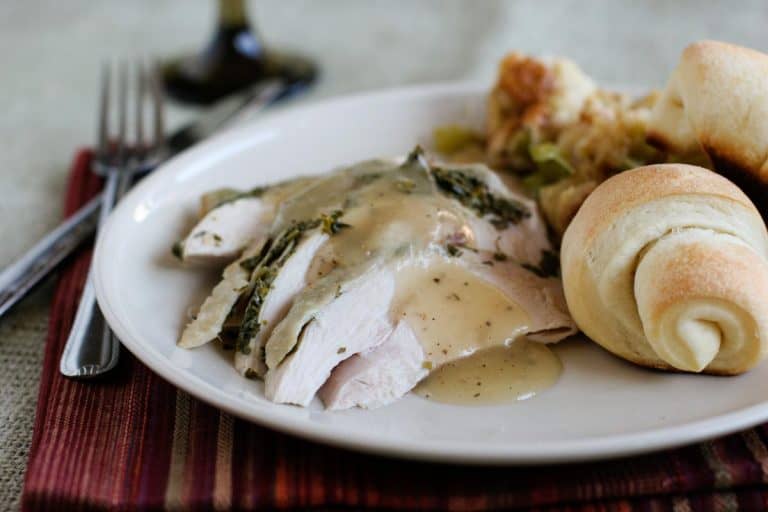 Herb-Roasted Turkey Breast – This is the recipe you need if you are feeding a smaller group. Or if you want something super easy. I actually adore this turkey breast recipe year round!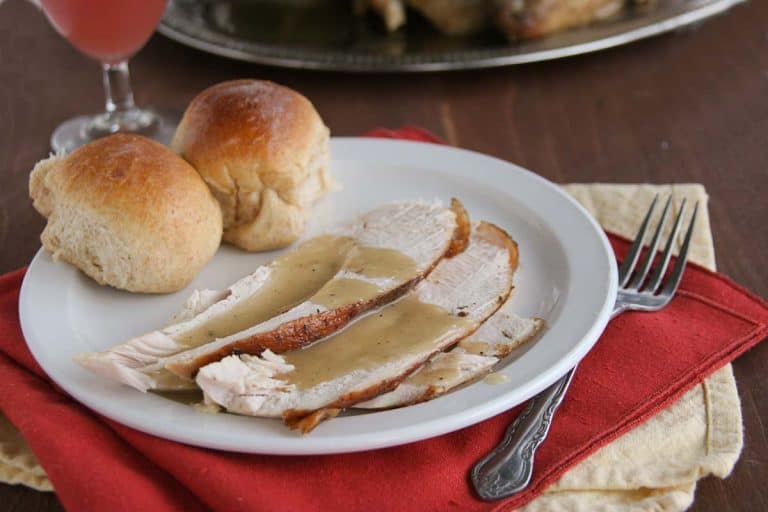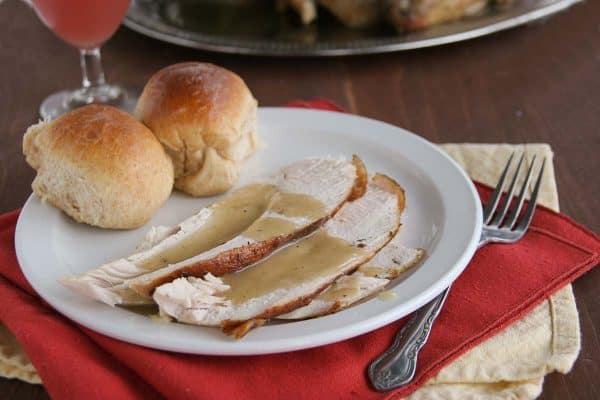 Honey Herb Glazed Turkey – This turkey recipe is easy enough for anyone to make, and it has tons of flavor from the honey and the herbs.
The Sweet Potatoes
It's not Thanksgiving without sweet potatoes, right? Here are two great sweet potato casserole recipes. You can't go wrong with either one!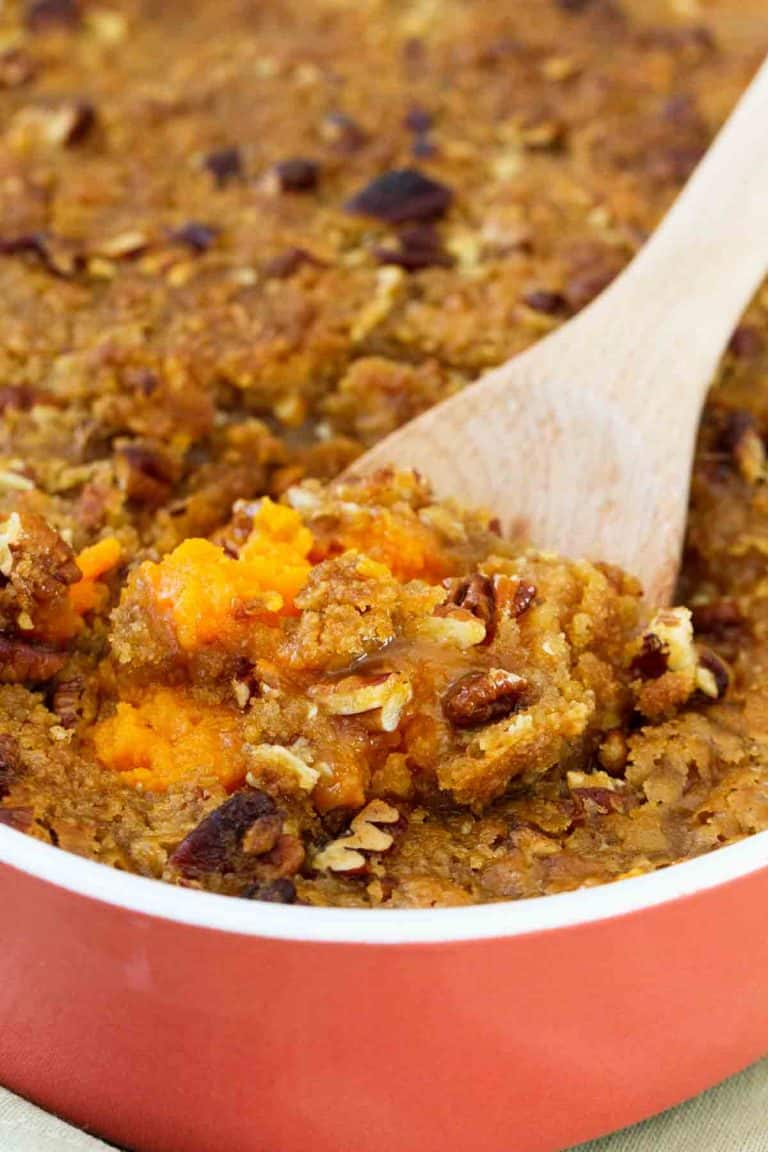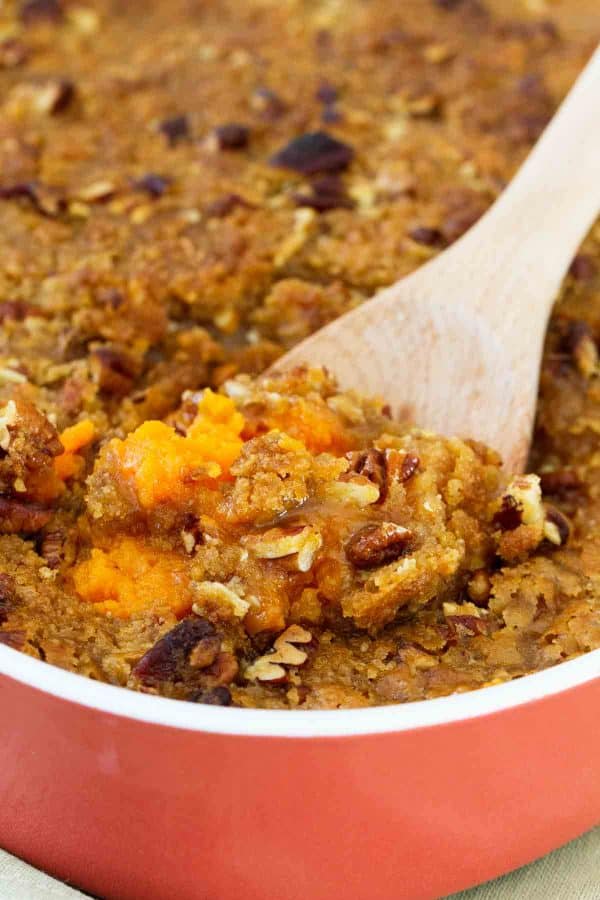 The BEST Sweet Potato Casserole – this is truly my very favorite sweet potato casserole recipe. I have it every year, and I don't see that changing anytime soon!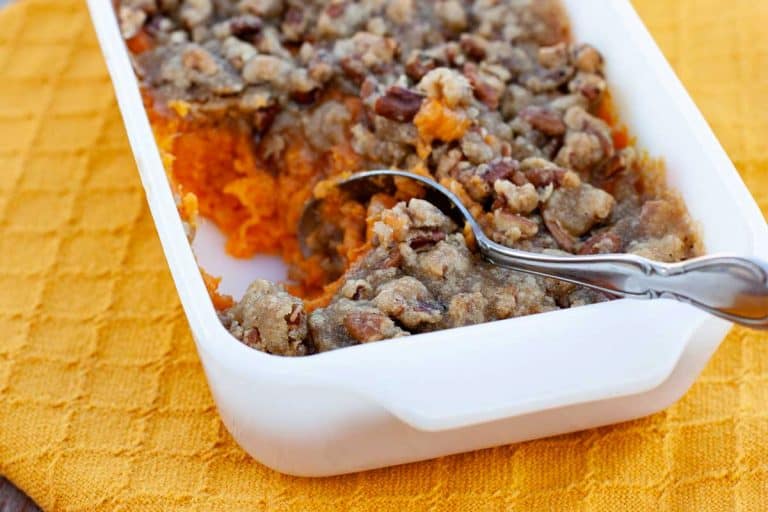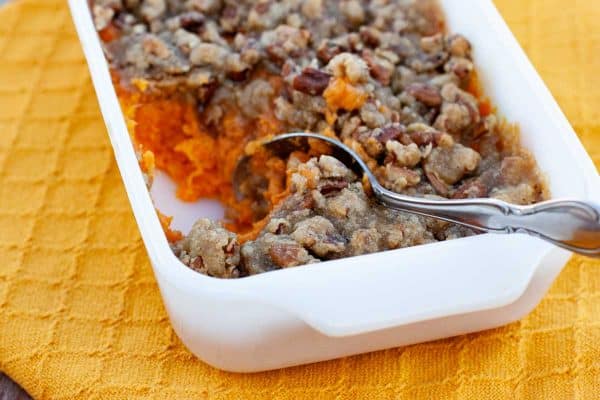 Sweet Potatoes with Banana and Honey – This is a change up on your typical sweet potato casserole. You still get the sweet, and the streusel topping, but the potatoes are sweetened with honey and bananas.
The Salad
I think the side dishes are my favorite part of Thanksgiving, so of course you need a good salad recipe (or two!) Since these are very different, you can have both on your holiday table!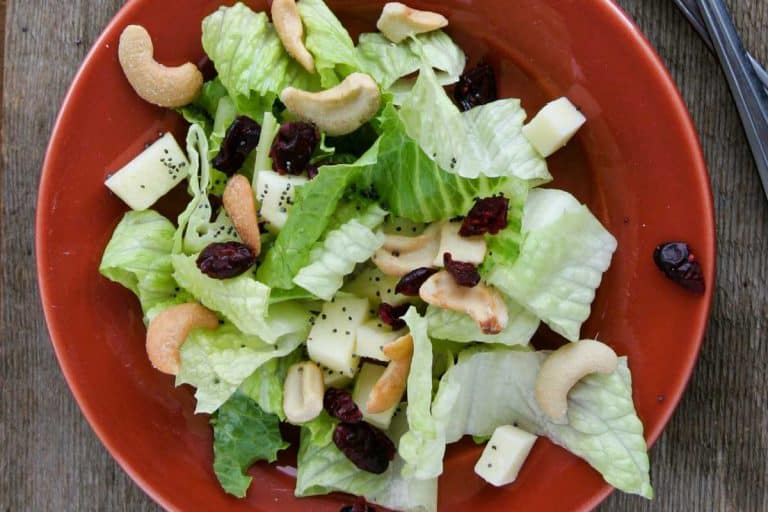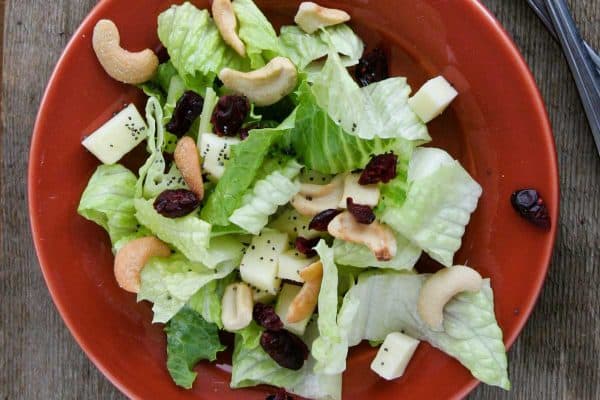 Winter Salad with Lemon Poppy Seed Dressing – this salad has made it onto many holiday tables. It's easy, but "fancy" enough for a special occasion.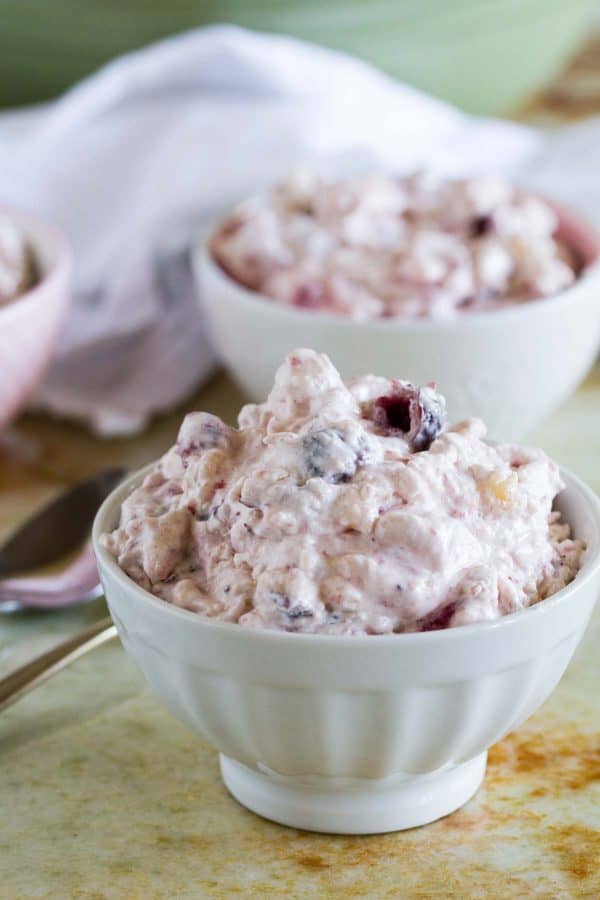 Cranberry Salad – Not your typical green salad, but this Cranberry Salad has been a Thanksgiving staple for my family as long as I can remember. Sweet and a little bit tangy – oh, so delicious!
The Bread
I could really eat my weight in bread. It's a weakness. And homemade rolls (or bread!) is one thing I have to have every year. These recipes are also great year round!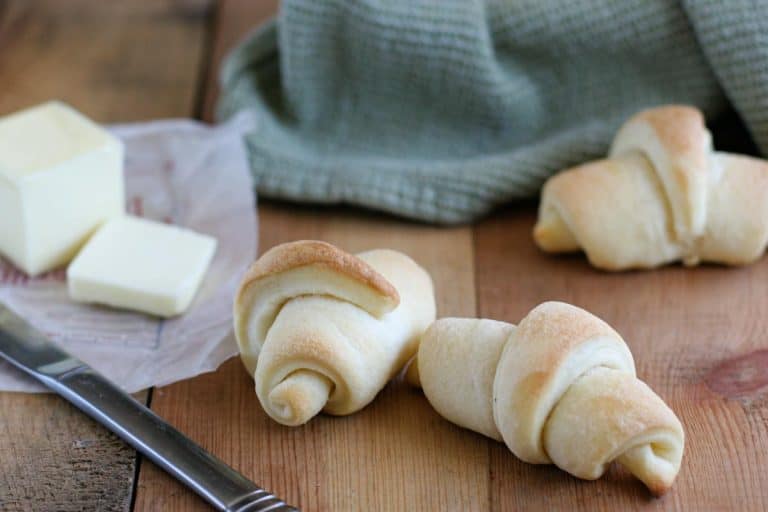 Butterhorns – You can't go wrong with a roll filled with lots of butter, right? These Butterhorns are perfect for a holiday.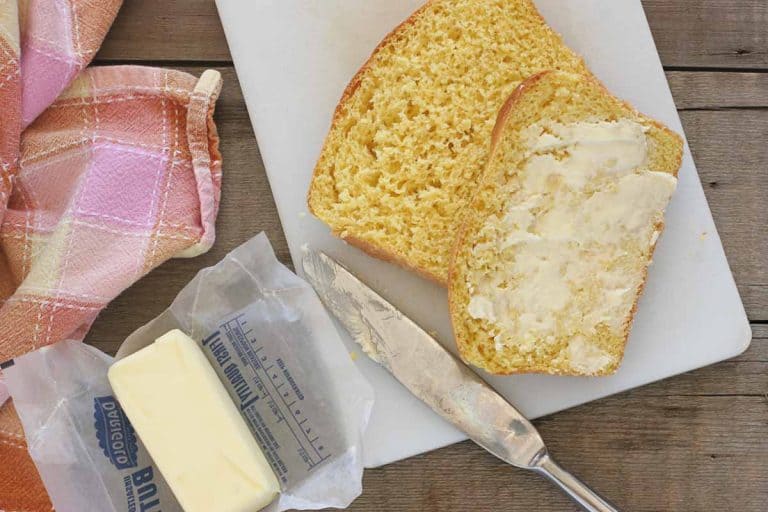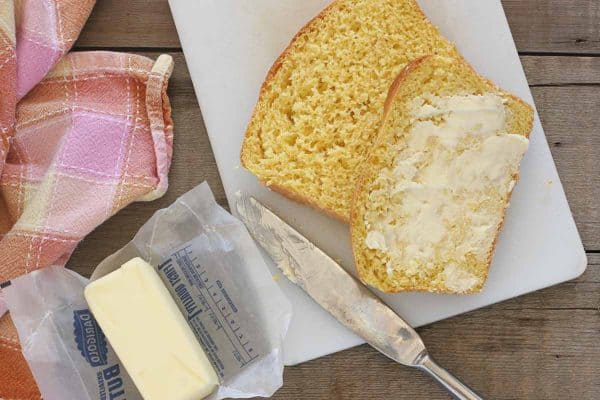 Butternut Squash Bread – This bread is super soft, and slightly sweet from the butternut squash. It really is a good one!
The Dessert
And of course – you need dessert! This is my favorite pie recipe, plus another great recipe that is perfect for Thanksgiving time.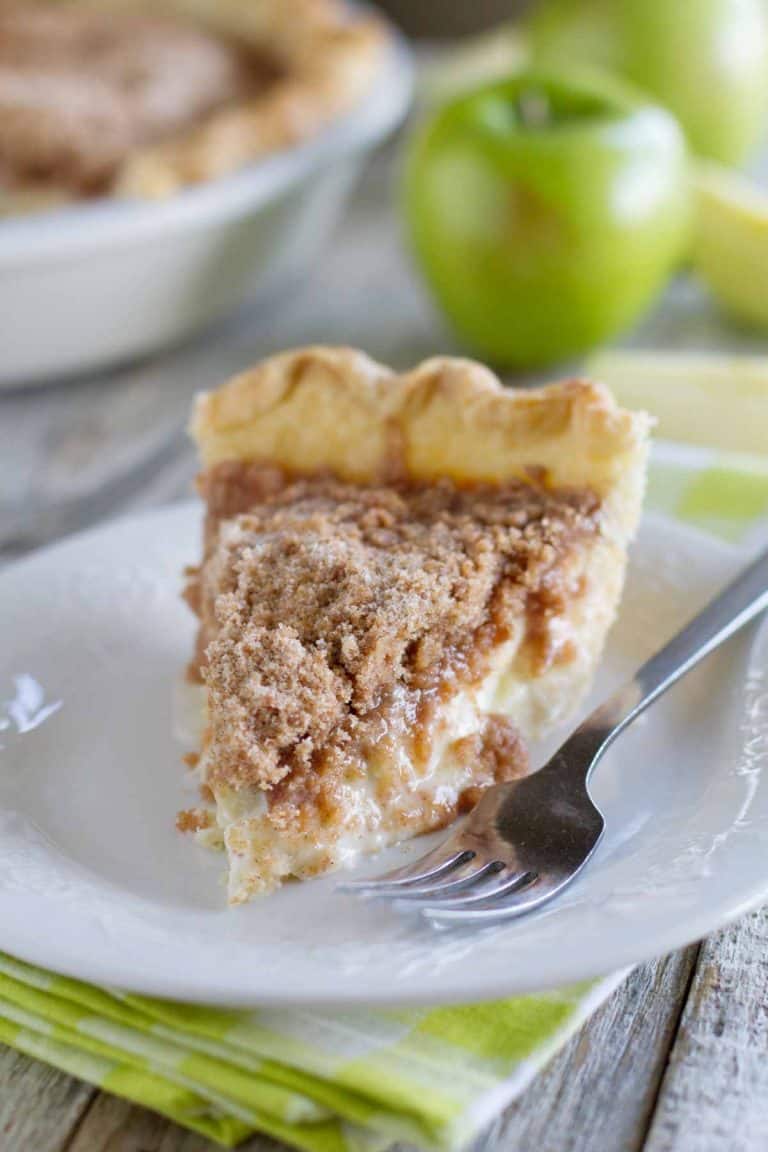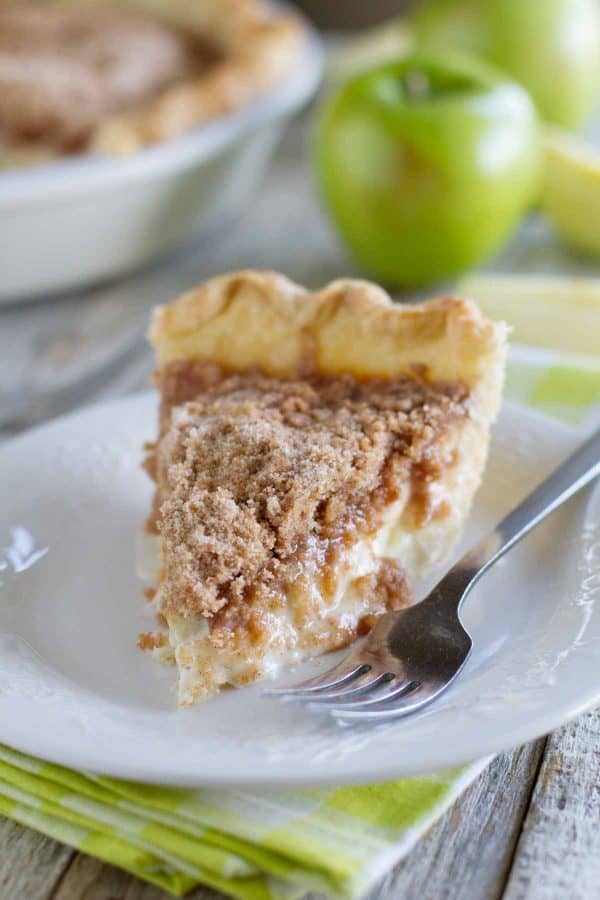 Sour Cream Apple Pie – My love for this pie is never ending! I never get sick of making this Sour Cream Apple Pie, and I'll never get sick of eating it, either!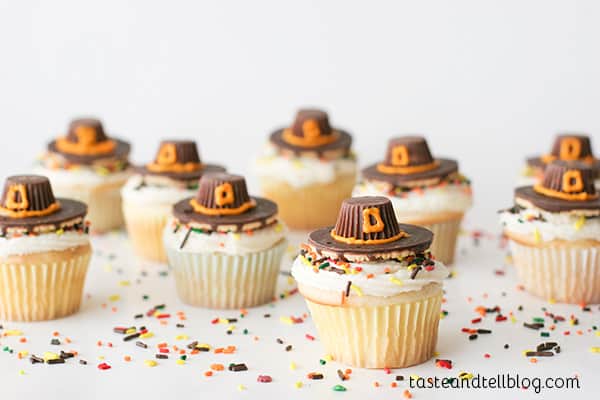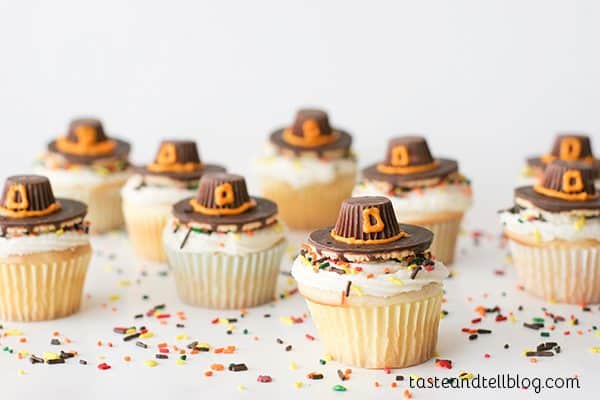 Pilgrim Hat Cupcakes – Now, Thanksgiving dessert doesn't get any cuter than this, right? These would also be great for pre-holiday parties or gifts.