A simple orange muffin is topped with an orange syrup that sinks into the muffin, creating a moist, delicious breakfast treat.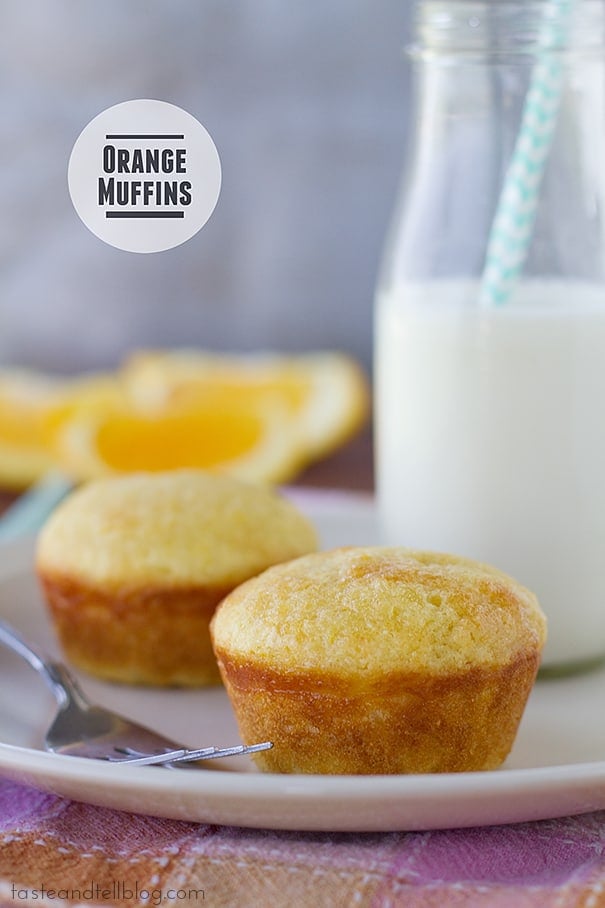 I think I've been longing for the days of my youth lately.
Do you remember those days when summer was truly a vacation? Meaning – after that last day of school, days were spent sleeping in, hanging out with friends, going to the pool. Now, I don't think I'd want to go back to my 15-year old self again, but I do think I'd love to experience another care-free summer. For some reason, now that I'm an adult with kids and real responsibilities, there is no such thing as a whole summer full of carefree days.
But these last couple weeks – well, I've felt like just letting it all go. I had a huge deadline that pretty much took it all out of me, so I pretty much have been just taking it easy the last couple weeks. More time in the backyard with my kids. More nights spent watching tv on the couch with my husband instead of on the computer. And well – more nights of not cooking. As much as I love the carefree life, I'm so ready to get back onto a normal cooking schedule. It's been pretty bad lately, and where I normally have a back fill of recipes to bring you all, that back fill is quickly becoming empty.
So, my menu for the week is made, grocery shopping is happening today, and getting back on the schedule is in order. Oh yeah – and starting my morning with some of these muffins would be a great way to get back in the groove of things. 🙂
These may not look like much. After all, muffins usually are quite unassuming – and I think that is part of their charm. But while these may look quite plain, they really are not. An orange muffin is brushed with a sticky orange sauce that seeps into the muffin and creates a moist, delicious breakfast treat. These are definitely a delicious way to start your morning!
Now, if only I could get someone to do my grocery shopping for me…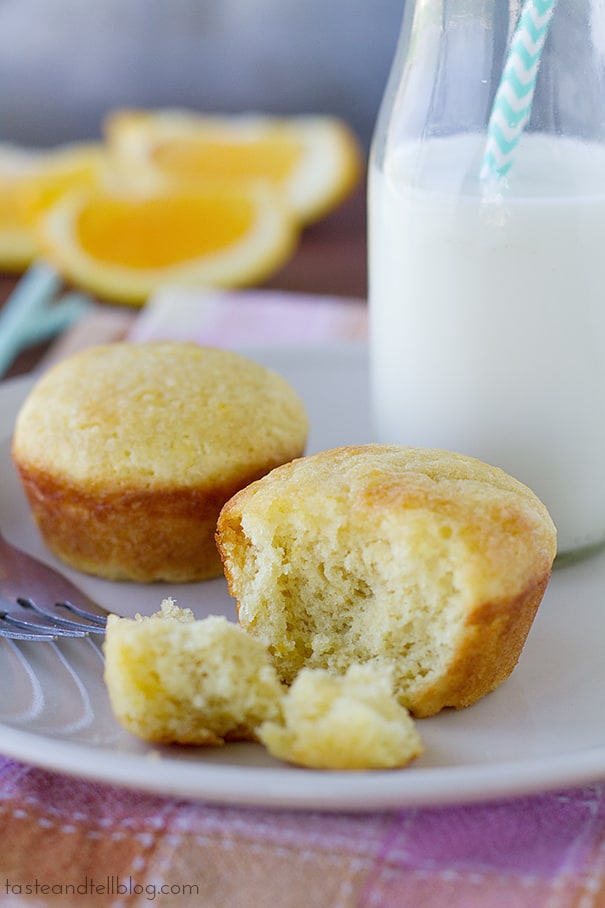 Like what you see here? Make sure you are following Taste and Tell for more great recipes and ideas!!

Facebook ** Pinterest ** Twitter ** Instagram ** Google+
or you can subscribe to my newsletter or Feedly or Bloglovin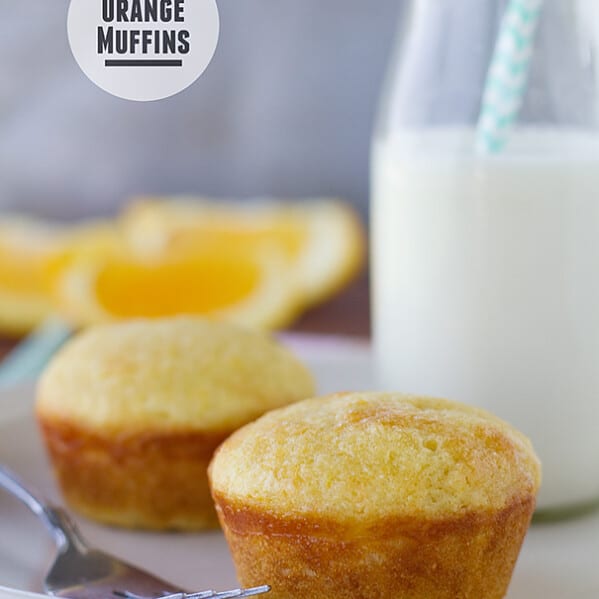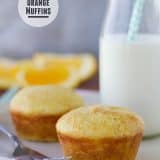 Orange Muffins
---
Prep Time: 15 minutes
Cook Time: 14 minutes
Total Time: 30 minutes
Yield: 18 muffins 1x
Description
A simple orange muffin is topped with an orange syrup that sinks into the muffin, creating a moist, delicious breakfast treat.
---
Scale
Ingredients
For the muffins:
1 cup sugar
1/2 cup butter, softened
2 tablespoons sour cream
2 eggs
2 cups all-purpose flour
1/4 teaspoon salt
1 teaspoon baking soda
2/3 cup buttermilk
1 tablespoon orange zest
For the syrup:
1/3 cup sugar
1/4 cup orange juice
---
Instructions
Preheat the oven to 400F. Grease 18 muffin cups or line with paper liners.
In a bowl, beat together the sugar and butter until fluffy. Beat in the sour cream. Add in the eggs one at a time, beating in between each addition.
In another bowl, mix together the flour, salt and baking soda. Mix into the sugar mixture. Pour in the buttermilk and stir just until combined. Fold in the orange zest.
Divide the batter between the muffin cups, filling each about 2/3 full. Bake for 12-14 minutes, or until a tester inserted in the center comes out clean.
When the muffins are almost done baking, combine the sugar and orange juice in a small pan over medium heat. Cook until the sugar is dissolved.
When the muffins are done, remove from the oven and brush the orange syrup over the tops of the muffins. Allow to cool for a few minutes before removing from the pan.
Other favorite muffins: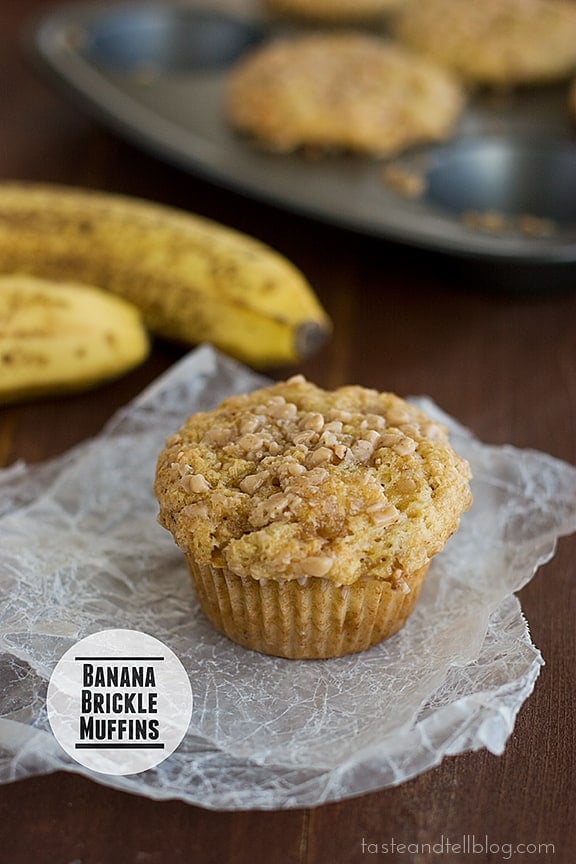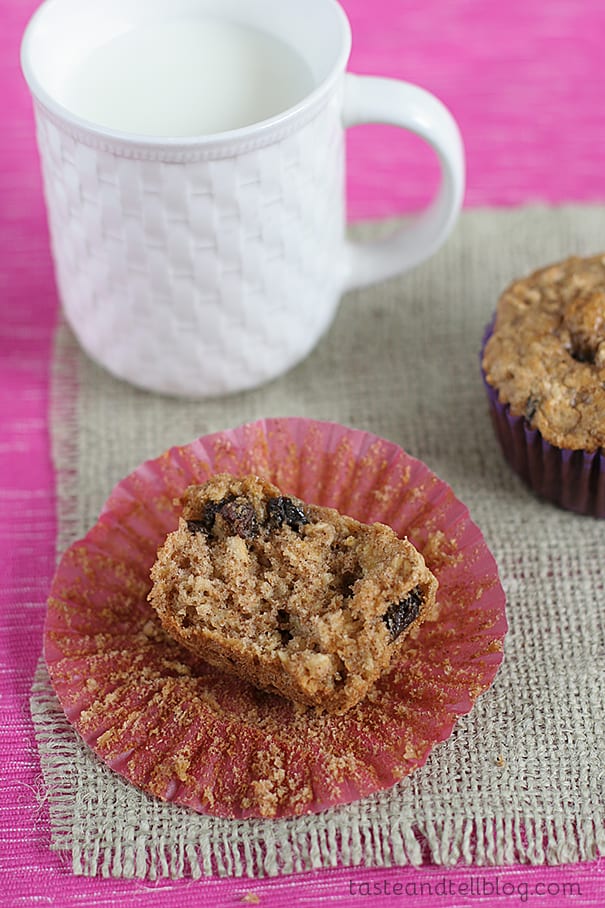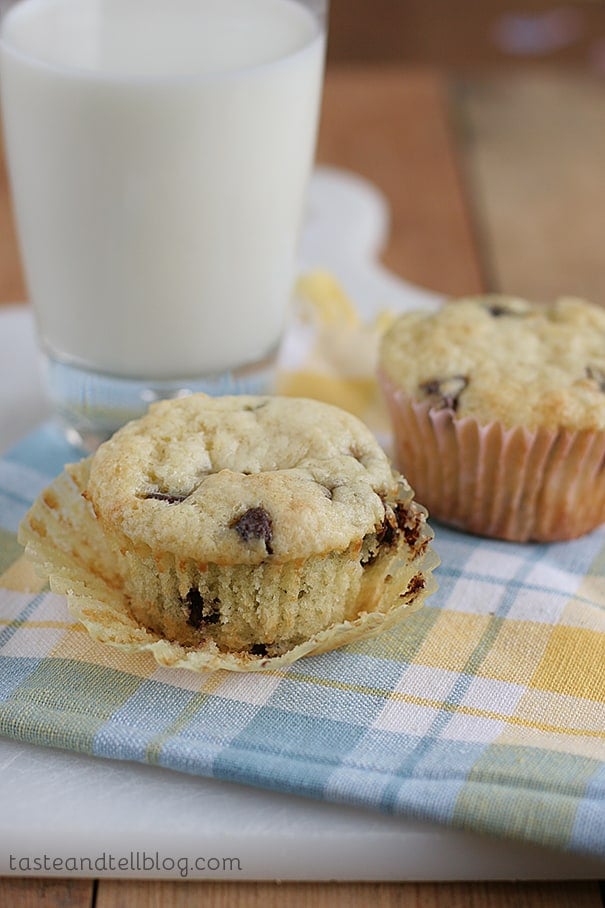 Chocolate Chip Sour Cream Muffins
Around the Web:
Nutella Muffins from Mother Thyme
Quinoa Raspberry Muffins from In Sock Monkey Slippers
Chocolate Chip Monkey Muffins from Favorite Family Recipes