Made from pantry staples, these Brown Sugar Muffins have been a favorite for as long as I can remember!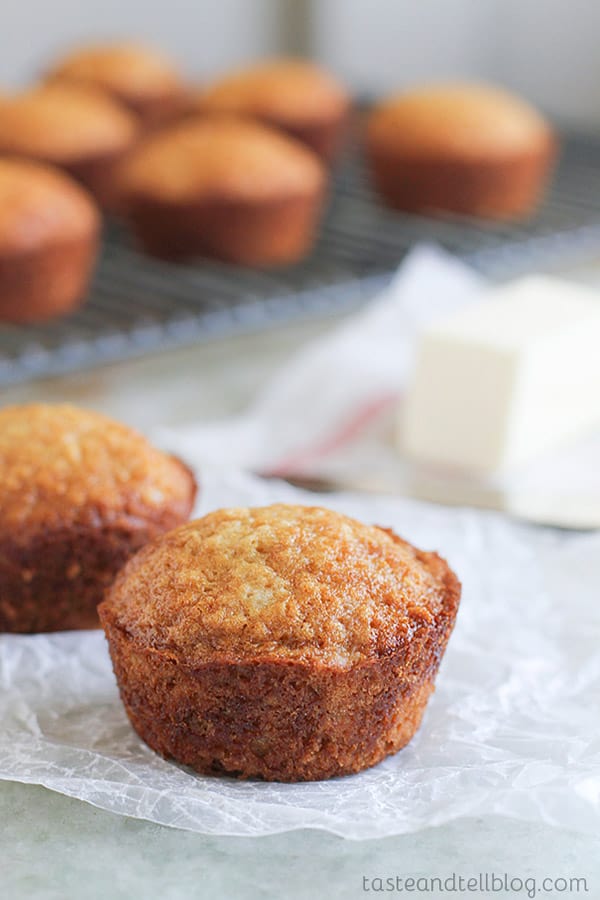 Yum

 
I have a horrible memory. Ask me what I wore to work on Monday – I probably won't remember. Shopping without a grocery list? Only if I want to make it home with half of what I walked in to buy. And you know how some people can remember their first childhood memory at age 2? Not me.
Before I got married, I lived in complex of town homes. The majority of the people living in the complex were either students or single professionals. So it was pretty common for people to move in and move out quite regularly. Well, there was a boy who moved in a few units away from me. We got to talking once, and he asked me if I remembered him. I completely drew a blank. And then he reminded me that we had been set up on a date months before this. Although we only went out on that one date – I really should have remembered him by sight, and especially by name. But I didn't. And I really felt stupid after that!!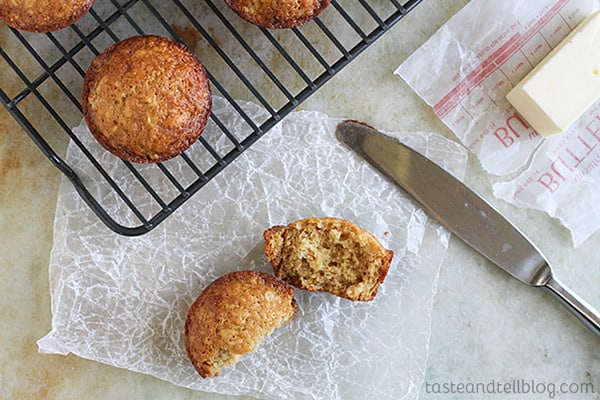 But for some reason, I remember food. I can look back through the photos on my computer, and I could probably tell you what cookbook each of the meals came from. It really makes me wonder why it is that my mind remembers food, but everything else, I struggle with. Maybe it's because I like food so much – and it really leaves an imprint in my mind.
These muffins are definitely hard to forget. My husband was looking over my shoulder as I was on the computer the other day, and although he couldn't remember most of the meals in the pictures I was looking at, he definitely remembered these. I grew up on these. My mom would make them often, and I think that they were my favorite muffin that she made. And it really doesn't get any simpler than this. All of the ingredients are pantry staples for me, so it takes a couple minutes to mix everything together, and after 20 minutes of baking, you have warm muffins. So make some memories with these muffins!!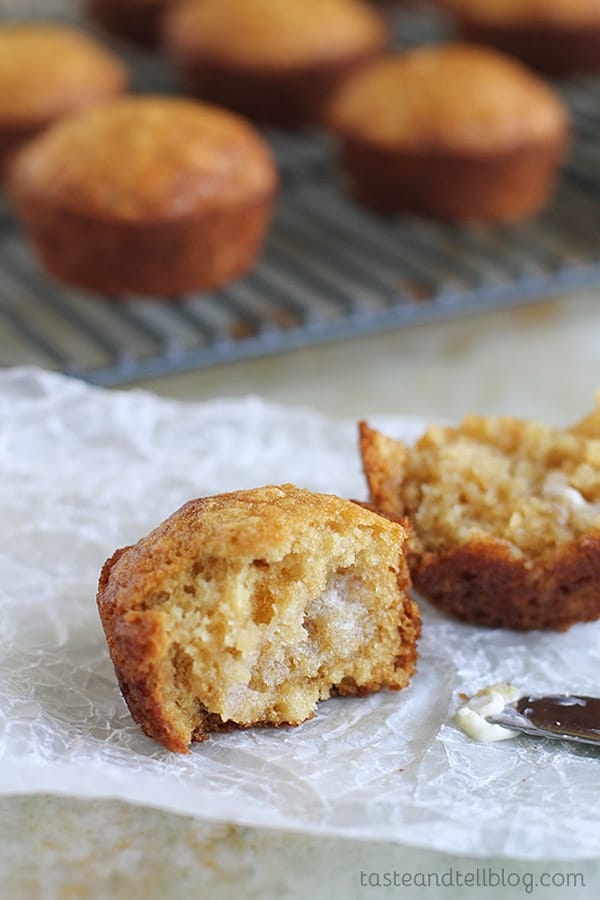 Like what you see here? Make sure you are following Taste and Tell for more recipes and ideas!
Facebook | Pinterest | Instagram | Twitter | Google+ | Weekly Newsletter | Feedly | Bloglovin
Brown Sugar Muffins
Made from pantry staples, these Brown Sugar Muffins have been a favorite for as long as I can remember!
Ingredients
1 cup brown sugar
½ cup butter, melted
1 egg
1 cup milk
1 teaspoon vanilla
2 cups flour
1 teaspoon baking soda
¼ teaspoon salt
¼ cup nuts, chopped coarsely (optional)
Instructions
Preheat oven to 375F. Grease or line 16 muffin cups with paper liners.
Combine the melted butter, brown sugar, egg, milk and vanilla. Add in the flour, baking soda and salt and mix just until combined. Stir in the nuts, if desired.
Fill prepared muffin cups and bake for 20 minutes or until a tester inserted in the center comes out clean..
SHOP THIS POST!
[show_shopthepost_widget id="1699235″]
More Favorite Muffin Recipes: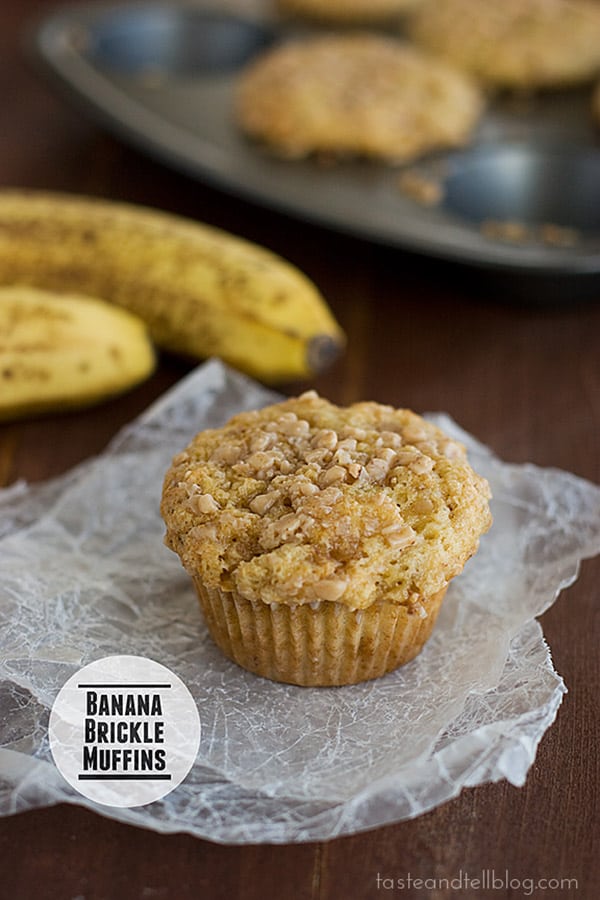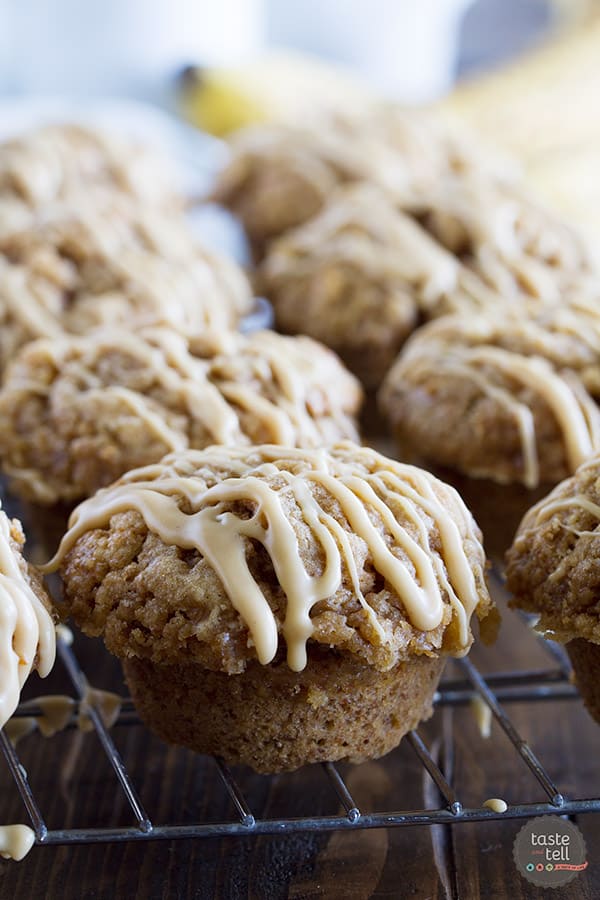 Peanut Butter Banana Bran Muffin Recipe
Don't miss a thing! Follow me on Pinterest to see what I'm pinning!