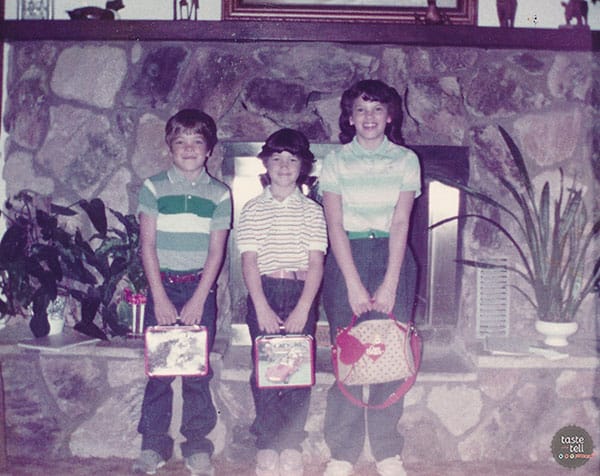 One thing I have always believed is that the kitchen is the heart of the home. To me, it's more than just where our meals come from. Because to me, it's about more than just food. Food is something that a family can connect over. Bond over. It's that one thing that we all have in common.

Today, I'm excited to be partnering up with GE Appliances to talk about these memories, and just how important that family time centered around the kitchen is.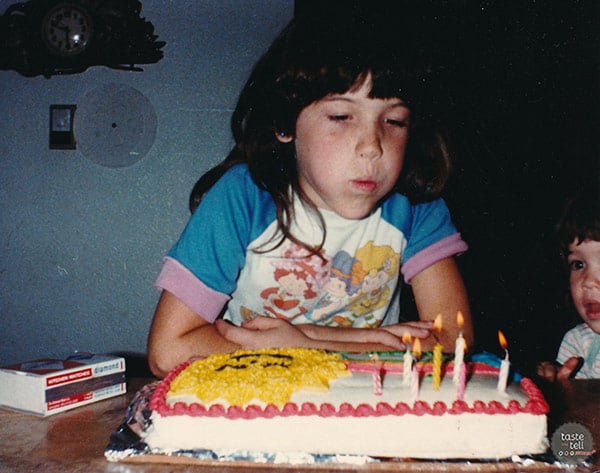 I was pretty lucky growing up. My mom cooked, and she cooked a lot. We had 3 homemade meals a day. In fact, the only time I remember every going out to dinner when I was young was when we were on vacation. We had an eat-in kitchen with barstools where we would sit for breakfast. My mom would pack us a lunch for school. And dinner would be eaten at the kitchen bar or around the dining room table. We never ate in the living room in front of the tv.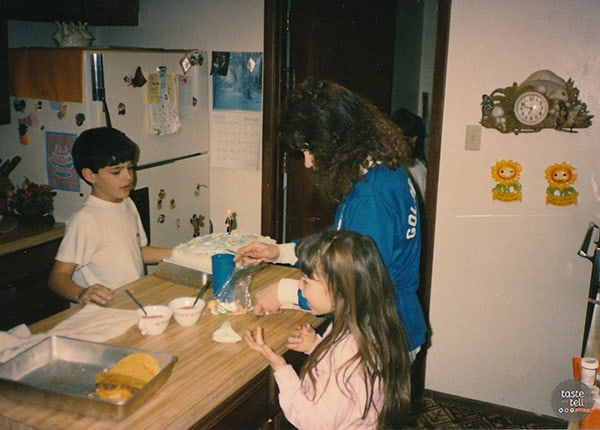 And being with my mom in the kitchen was even more than just breakfast, lunch or dinner. We would sit at that bar in the kitchen to do homework while my mom would be cooking. Everything happened in that kitchen.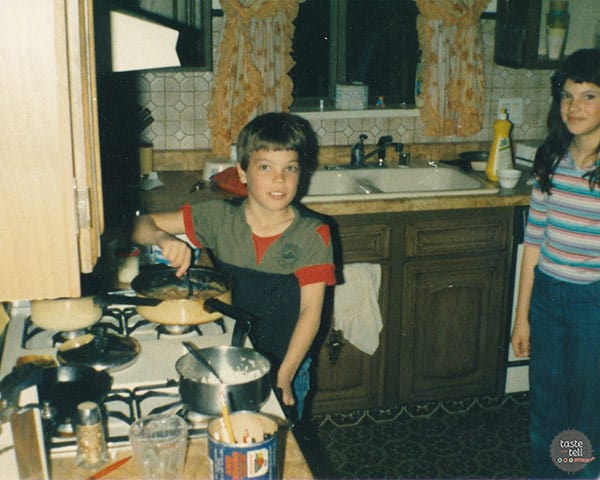 Today, with kids of my own, I want to make sure that they grow up with that same kind of example. We don't have a formal dining room right now, but I kind of like that the kitchen is an eat in kitchen, so my kids can be doing activities right with me while I am in the kitchen. I think that example of making homemade meals for your family is about more than just making sure they are fed. Dinner around the table as a family is also a big deal to me. My kids have come to know that every day, we will be asking what their favorite part of the day was. It's a great way to open up that communication, and I'm hoping that it will be a way to keep that communication together as our kids get older.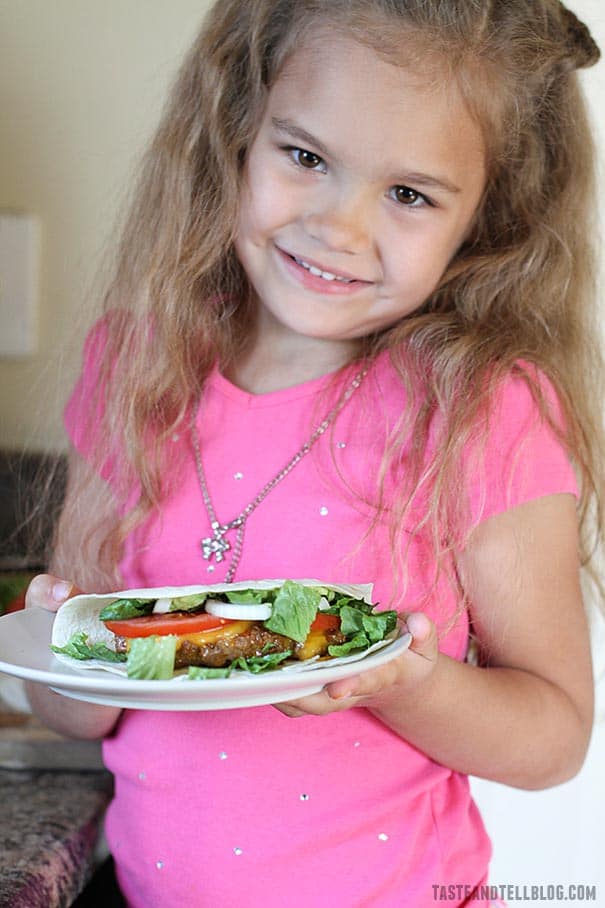 I also like to encourage my kids to get into the kitchen with me. All three of them love to help me cook, but my oldest and my youngest love to. In fact, most days, when they see mom go into the kitchen, they are right on my heels, pulling a chair or a stool up to the counter. And while sometimes they can make a meal take twice as long, I love that they are passionate and excited about being a part of that meal.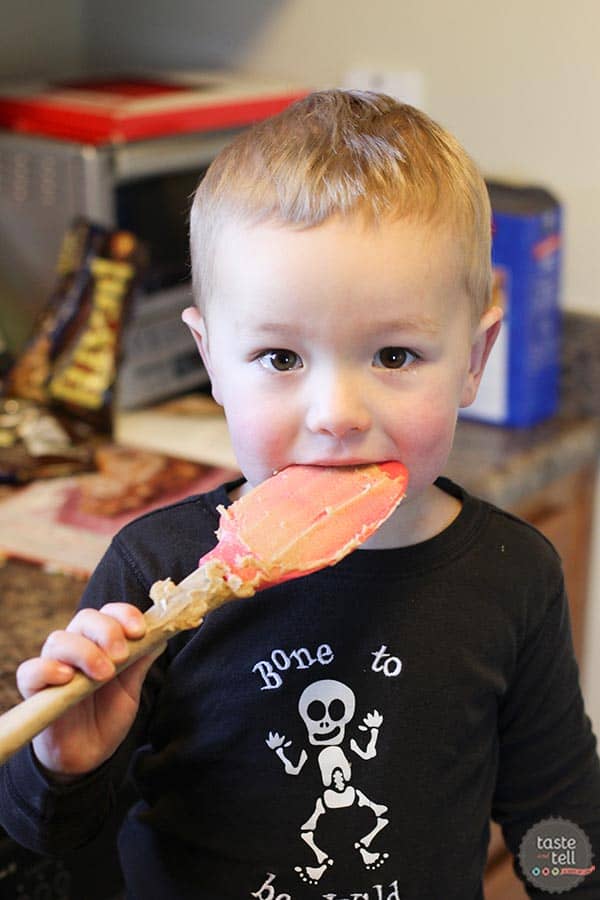 Whether it's crowding around the oven to watch a batch of cookies bake, or gathering up items for a salad from the refrigerator, your kitchen appliances are an important and necessary part of the kitchen. I love that GE Appliances makes not only attractive appliances (which, let's face it, is pretty important!) but appliances that will hold up through the test of time.
GE Appliances have been in American kitchens since 1905, and they know the importance of that family time in the kitchen. They have created a series of webisodes showcasing their "Our American Kitchen" campaign. If you really want to be inspired, and to see what a true example of an American family is, you need to watch this video from GE Appliances about the Richards Family. They are a true inspiration, and so much of what they said in this video rang true to me!
For more inspiration, you can see more videos at GEAppliances.com.
Watch the Richards Family story here!
This is a sponsored conversation written by me on behalf of GE Appliances. The opinions and text are all mine.
For more inspiration, you can see more videos at GEAppliances.com.