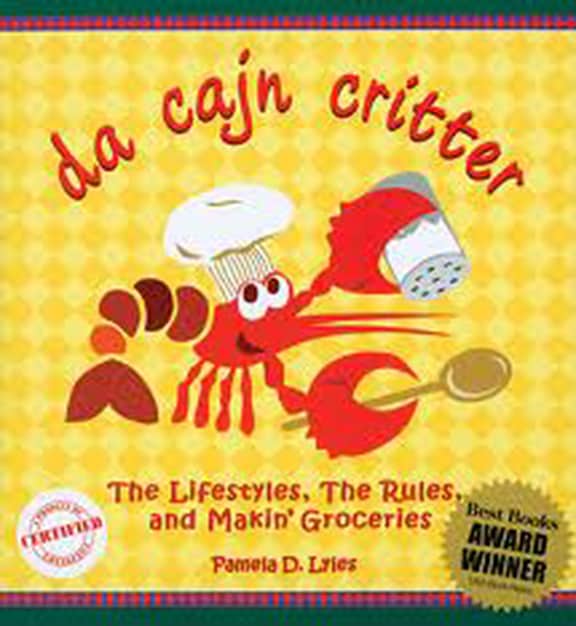 I always get so excited when I'm asked to review a cookbook. I anxiously await it's arrival, wanting to see what the cookbook contains. When I was asked to review Da Cajn Critter, by Pamela D. Lyles, I was super excited because I don't know very much about Cajun cooking and was excited to learn. When the book came, I sat down to flip through the pages, only to discover that this wasn't what I thought Cajun cooking was! Sure, there were a few recipes that screamed out Cajun to me, but the majority of the cookbook seemed to be just a collection of recipes. I have to be honest – I was a little disappointed at first. But once I started reading through the recipes, I found out that this is one of my favorite kinds of cookbooks – one full of home cooking, recipes that have come from family members and friends.
After my last cookbook review, I asked all of you what you look for when you buy a cookbook. I chose the top 4 things that you all look for, and here is what the majority of you want to know.
Cooking Times Listed in Recipes: none
Unfortunately, no cooking times are listed on any of these recipes. You can read through and make a basic guess, but it is not listed right up front.

Number of Photos: none
This is the biggest thing I think that this cookbook is missing. That was the #1 thing you all asked from a cookbook, and unfortunately, this one doesn't have any photos.
Difficulty Level of Recipes: easy
From looking through the recipes, I think that any beginning cook would have an easy time with this cookbook. The directions are thorough, but not too wordy.
Availability of Ingredients: medium
For the most part, only common ingredients are used. But every once in awhile, a different ingredient is thrown in that may be a little more difficult to find. (See the Creole Egg Salad below). But overall, most ingredients should be available in any well stocked grocery store.
Other notes:
Besides the recipes, this cookbook also does contain a lot of other information. The last chapter of the book covers many different topics – from entertaining tips to tips for buying fresh bread. I have found some of this information very interesting and useful!
This cookbook is spiral bound, which is a

huge

plus for me. Most cookbooks don't lay flat when you have them on the counter, but this one does!
One thing that I struggled with was that the serving sizes for each dish vary

a lot

. One recipe might serve 4, while the one on the opposite page serves 16. I had to be very careful when cooking from this cookbook to not end up with too little or too much food.
This cookbook really does contain a wide variety of recipes. Many of them remind me of recipes that would get passed around in a family. I really enjoyed it once I got passed the fact that it's not all Cajun recipes like I was expecting!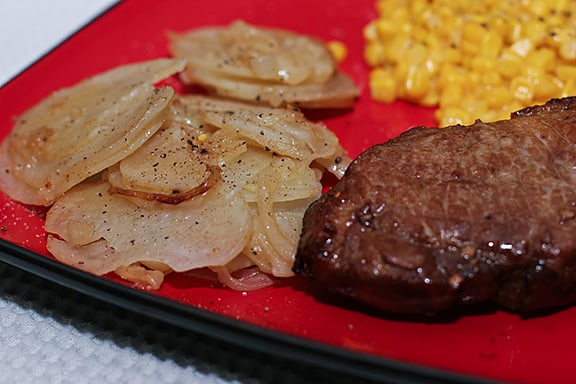 Pam Potatoes
Super easy, and very delicious. This is one of those recipes that proves that simplicity is best!
Aunt Vicki's Shrimp and Pasta Casserole
If you are looking for a recipe that is full of flavor, this is one you will want! It's not for every day since it is packed with calories, but it's a meal you can splurge on once a year and love it. The shrimp did get a little tough for my tastes, but this would also be so delicious with chicken!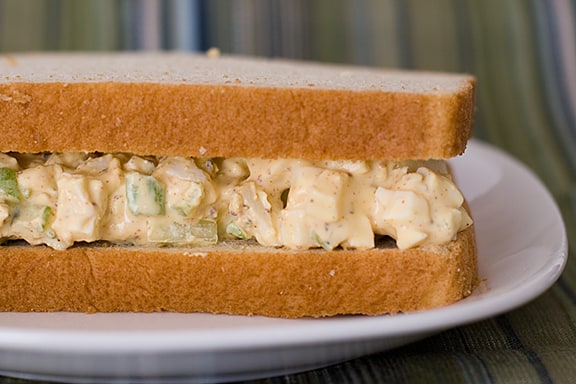 Creole Egg Salad (shown here made into a sandwich)
This recipe called for Creole mustard. I looked at 3 different grocery stores until I found Creole mustard. I got home, only to look at the ingredients and find that it is pretty much the exact same as the other brown mustard I had in my fridge. But I do love egg salad. Although this wasn't anything really different from what I've had before, it still was delicious!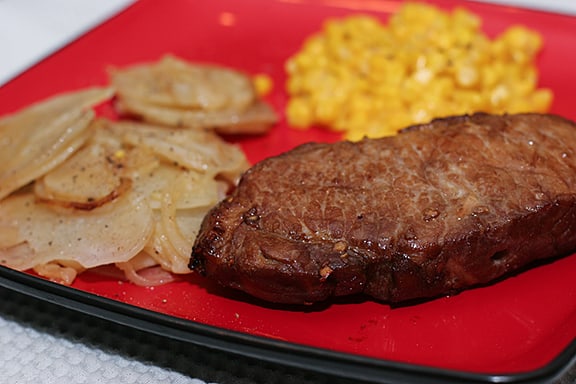 Mardi Gras Pork
This was the one bad one of the bunch, but it was totally my fault. First of all, it was supposed to be a pork roast. But I had some boneless pork chops in my freezer, so I decided to use them. Then, it is supposed to be marinated for 12 hours. Well, life got in the way and I didn't end up cooking these for a couple of days after I started marinating them! Needless to say, they were completely over-marinated and the flavor was just too powerful for me. But I can guess that if you follow the directions, this one would have been tasty!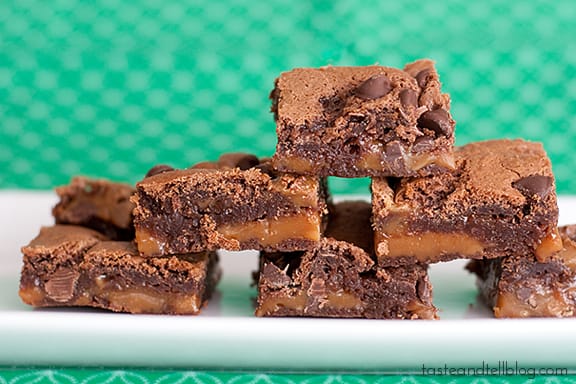 Milky Way Squares
These were actually the first thing I made from this cookbook. And they are so good. And dangerous to have around, because I ate way too many of them! And they are so good that I included the recipe for them for you below!
Milky Way Squares
Easy chocolate brownies that are filled with caramel and chocolate.
Ingredients
1 (2-layer) package German Chocolate cake mix
½ cup evaporated milk
2 eggs
½ cup butter, melted
16 ounces caramels
⅓ cup evaporated milk
2 cups (12 ounces) chocolate chips
Instructions
Combine the cake mix, ½ cup evaporated milk, the eggs and butter in a bowl and mix well. Press two-thirds of the batter over the bottom of a 9×13-inch baking pan. Bake at 350F for 5 minutes. Melt the caramels with the ⅓ cup evaporated milk in a saucepan over medium heat. Spread gently over the baked layer. Layer the chocolate chips over the top. Top with the remaining one-third of the cake batter. Bake for 20 minutes longer. Cut into bars. Chill in the refrigerator.
Disclosure: I received a free copy for this review. No monetary compensation was offered or accepted. The opinions above are my own. Others experience may vary.