I almost decided not to enter this round of Browniebabe of the Month, which is put on by the lovely Myriam of Once Upon a Tart. You see, I really want that apron. I have been coveting it ever since I first saw it. So when this round was announced, I was really excited because I knew the recipe I wanted to enter. But then I started seeing entries pop up around the blogosphere like this one and this one. I knew that I probably didn't have a chance to win. So I thought about sitting out this round, and maybe I would have a chance the next go around!! But then I remembered that it's not all about the apron (although I really do want it!) but it is about sharing wonderful, tasty and decadent brownies with all of the world. And even if I don't win, the biggest prize is posting a recipe that someone else tries and likes.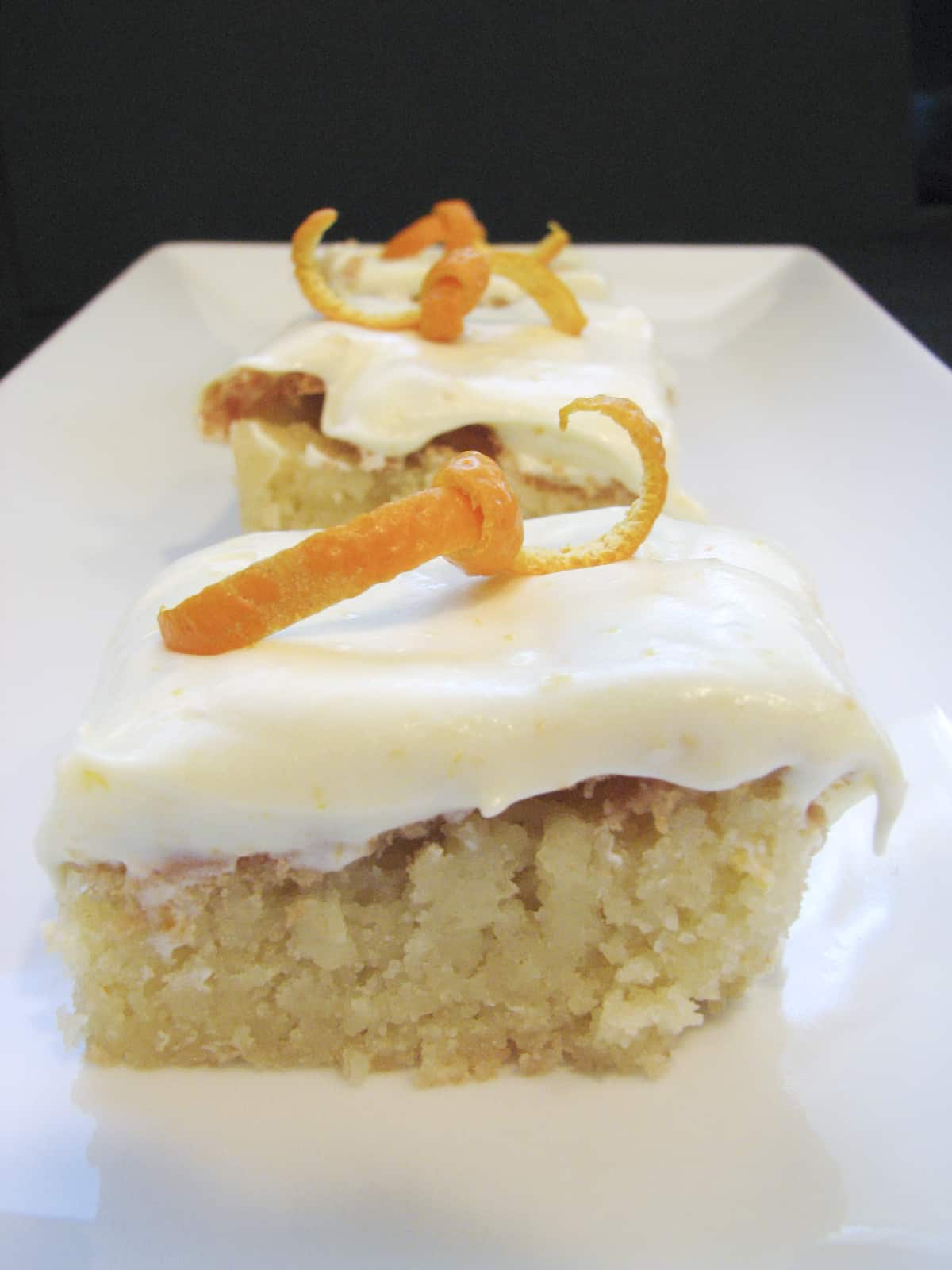 This recipe is 100% Paula Deen. I saw her make these a couple months back and immediately knew that I wanted to make them for a browniebabe event. Full of butter and sugar, they had to be good!! I am going the "blondie" route again, instead of a fudgie brownie. I mean, who wouldn't love an orange blondie slathered with orange cream cheese frosting?!? I have had these on my mind ever since I saw Paula make them, and was so excited to have some time to make these this weekend. I can tell you, though, I think I'm gonna have these on my mind for a long time to come, even though I have finally made them!! I found 2 recipes on the Food Network website for orange brownies from Paula Deen. Both of the basic brownie recipes are the same, but one features an orange glaze while the other has an orange cream cheese frosting. I went with the cream cheese frosting as that was what was on the episode I watched, but I would like to try the glaze as well sometime.
These are super rich and super sweet, so keep that in mind when cutting them into pieces. A little piece goes a long way!
My previous browniebabe entries:
Disappearing Marshmallow Brownies
Basic Brownies with Pudding Topping