If you could choose where to eat for a day, what would you choose? I recently ate my way around town for my birthday. Check it out to see what Utah restaurants I tried out and why I loved them all! These are 4 must try places to eat in Utah!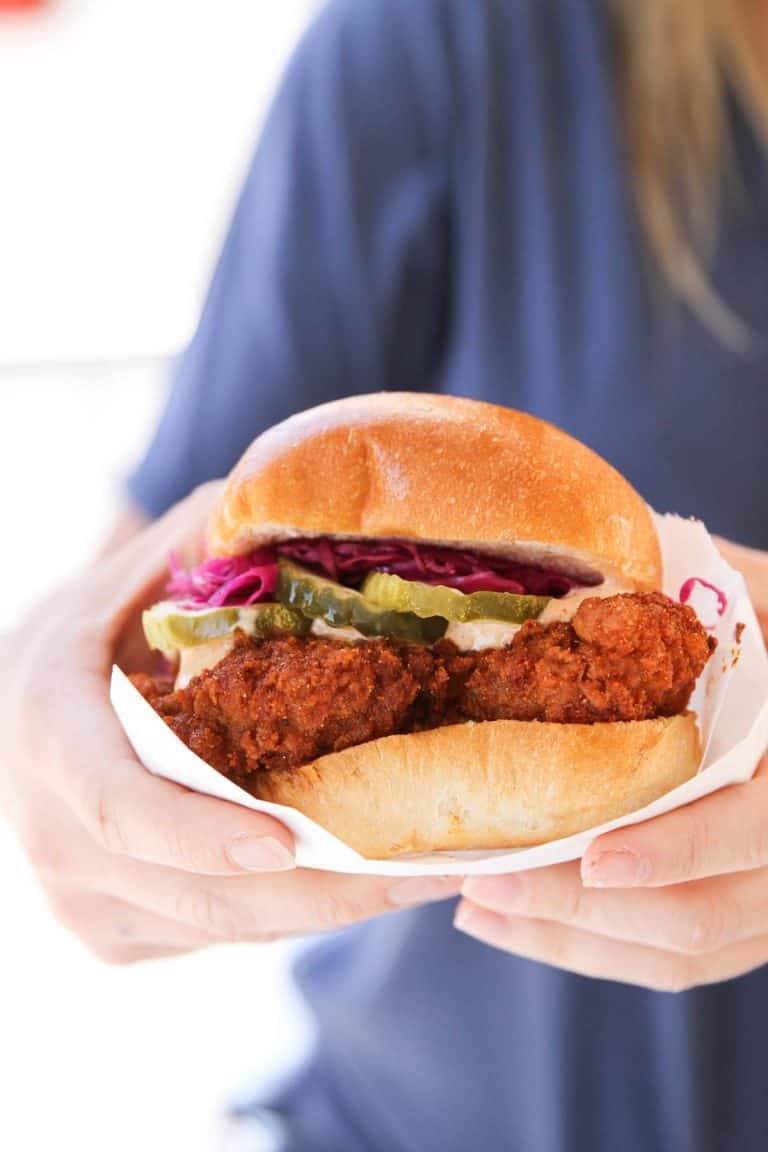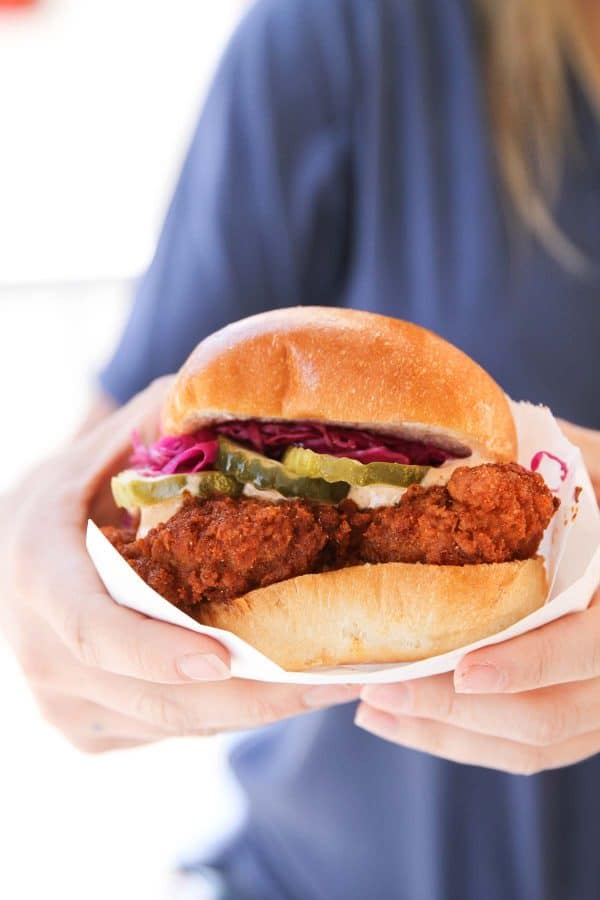 You all know that I love to eat. I love to cook, but I also love to eat out. I've been sharing different things that I've eaten both locally and beyond for years here on Taste and Tell.
Today, I'm shaking things up just a little bit.
Last month, I celebrated my birthday. We were getting our yard ready for sod, so I decided to sacrifice my birthday and put off celebrating until later. So instead for my birthday, I decided I wanted to eat what I wanted to eat all day long. I had one favorite, and also some other new places I wanted to try. So since we were delaying the celebrating of my birthday, I did just what I wanted to do and I ate. All day long.
But I decided to take you all along for the ride! Not only do you get this blog post with all of the details and photos, but you can also see it all on video. I've decided to mix things up and try something new. It's a 2 part video series. In part one (what you see here today), I take you along with me on my eating adventures. Then part two (which will be up next Monday), I'll make a recipe that is inspired by one of the things that I ate in the first video.
So I hope you enjoy this video, and make sure you check back for part two. This was super fun to film and I'm so excited to share this new series with you all!
And PS – make sure you are following me on YouTube and Facebook, as the videos go up there, as well!
4 Must Try Places to Eat in Utah
Lehi Bakery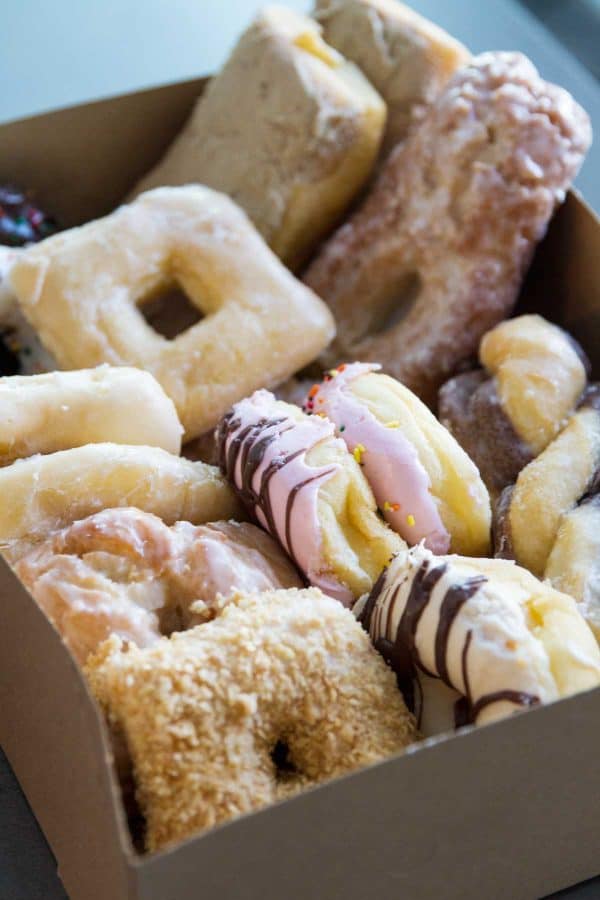 You all know I'm a donut addict, and admittedly a donut snob. Well, Lehi Bakery is one of my three top donut spots in Utah. You've got to try the square donuts (they are famous for them!) and my husband and daughter go crazy over the maple bars. But the buttermilk bar is a donut I crave. All. the. time. The old fashioned is so good, as well. I've been here multiple times, and it still remains among my favorites. The perfect place to stop for a birthday breakfast! 😉
Lehi Bakery
172 W Main Street
Lehi, UT
Pretty Bird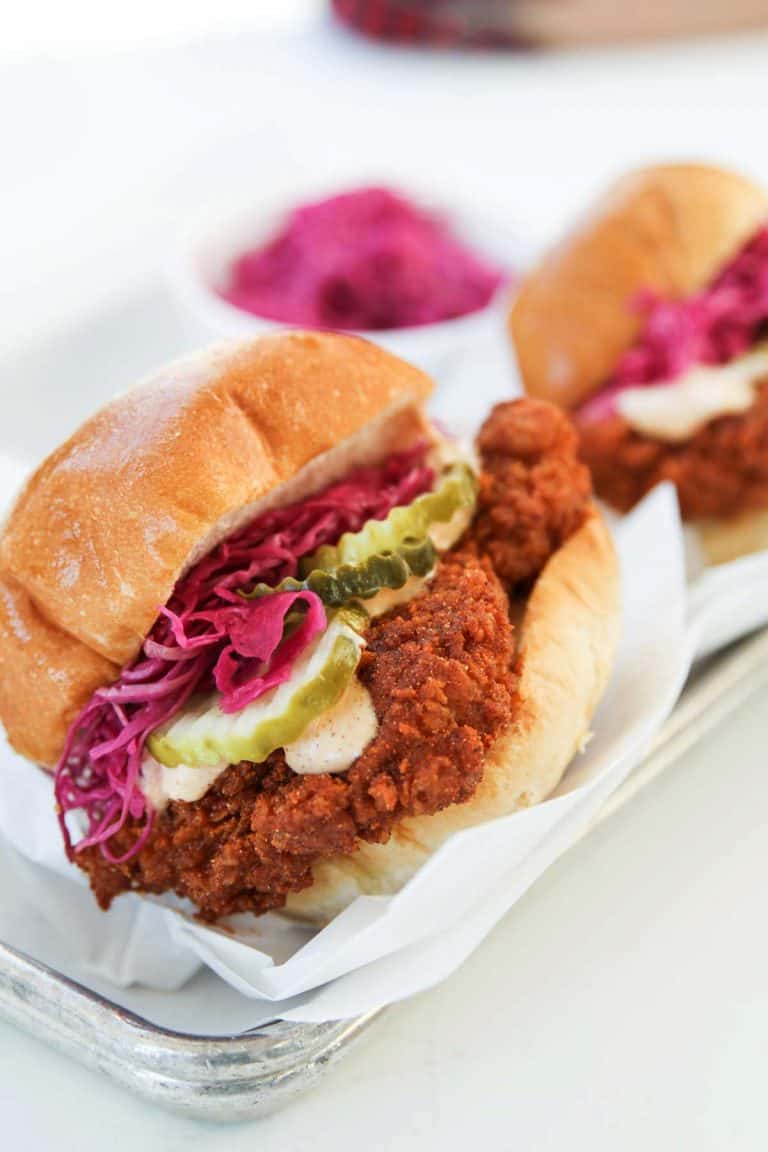 Pretty Bird had been on my to try list for quite some time. It's just one of those places that isn't super convenient to go to with my kids, so it hadn't happened yet. Until my birthday. I talked two of my sisters and my mom into making a trip up for lunch, and it may have been the highlight of my day. Not only was the company stellar, but the food was oh, so good. It really was everything that I had dreamed it would be, and more. We ordered both the mild and the medium chicken, and all agreed that the medium chicken was the best. The perfect amount of spice. There was a man sitting at the table next to us and he told us that he thought the hot was too hot – that you couldn't taste the chicken because all you felt was the heat. The chicken is perfectly cooked, and everything just goes so well together. They also offer up a seasonal side, which was a Mexican corn dish with black eyed peas when we were there. We all loved it.
This will be something that I crave and will definitely make my way back!
Pretty Bird
146 Regent Street
Salt Lake City, UT
Mi Angel Street Tacos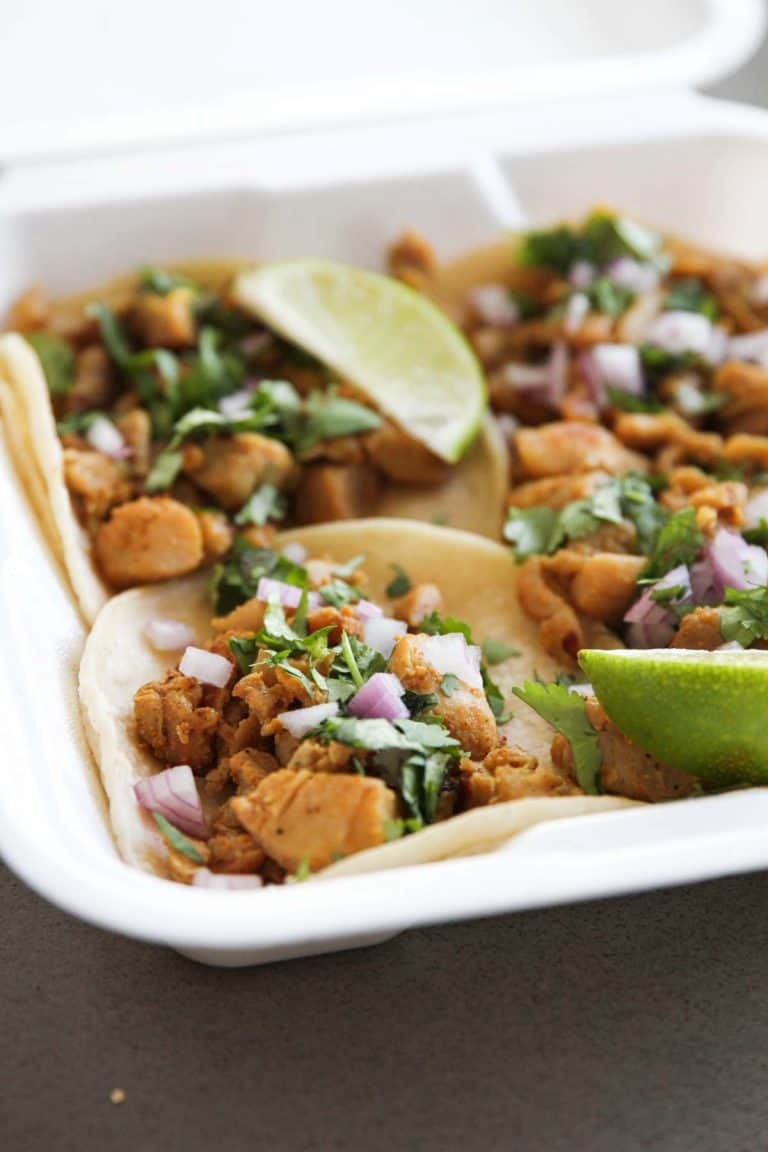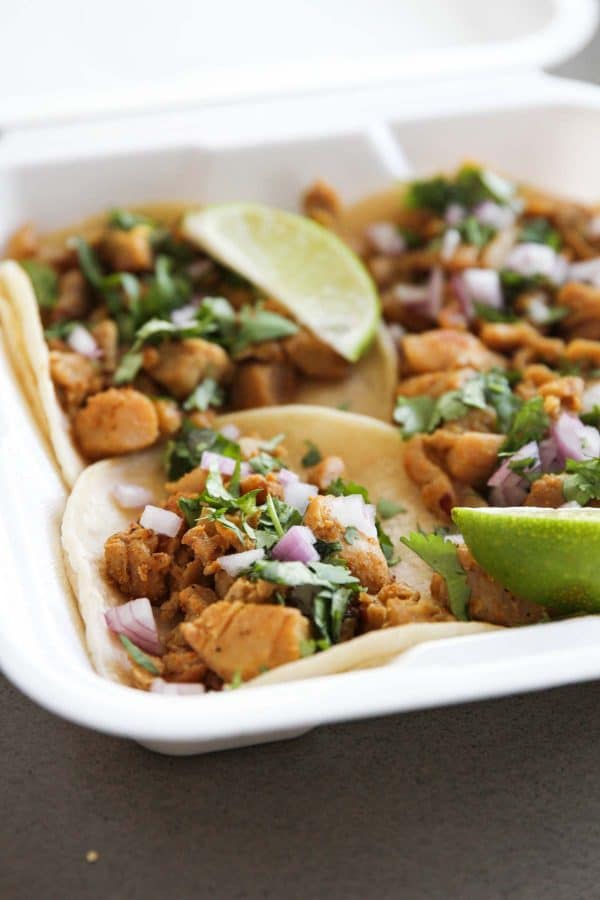 I explain this all in the video, but there was actually a different taco place I wanted to try in Salt Lake for dinner that night. But the traffic was so bad that day, and I really didn't want to spend my birthday battling traffic. So instead I headed south to a taco truck that I had seen parked in a gas station parking lot many times. It was a gamble because not only did I not know if the truck would be there, but I had no idea if they would even be good.
Luckily, the truck was there and I grabbed a carne asada burrito, carne asada tacos, and some chicken tacos, and headed home with them to feed to my family for dinner.
We all agreed that the carne asada was great. I actually really loved that burrito, and the tacos were just right. None of us hated the chicken, but we all agreed that the carne asada was a lot better than the chicken.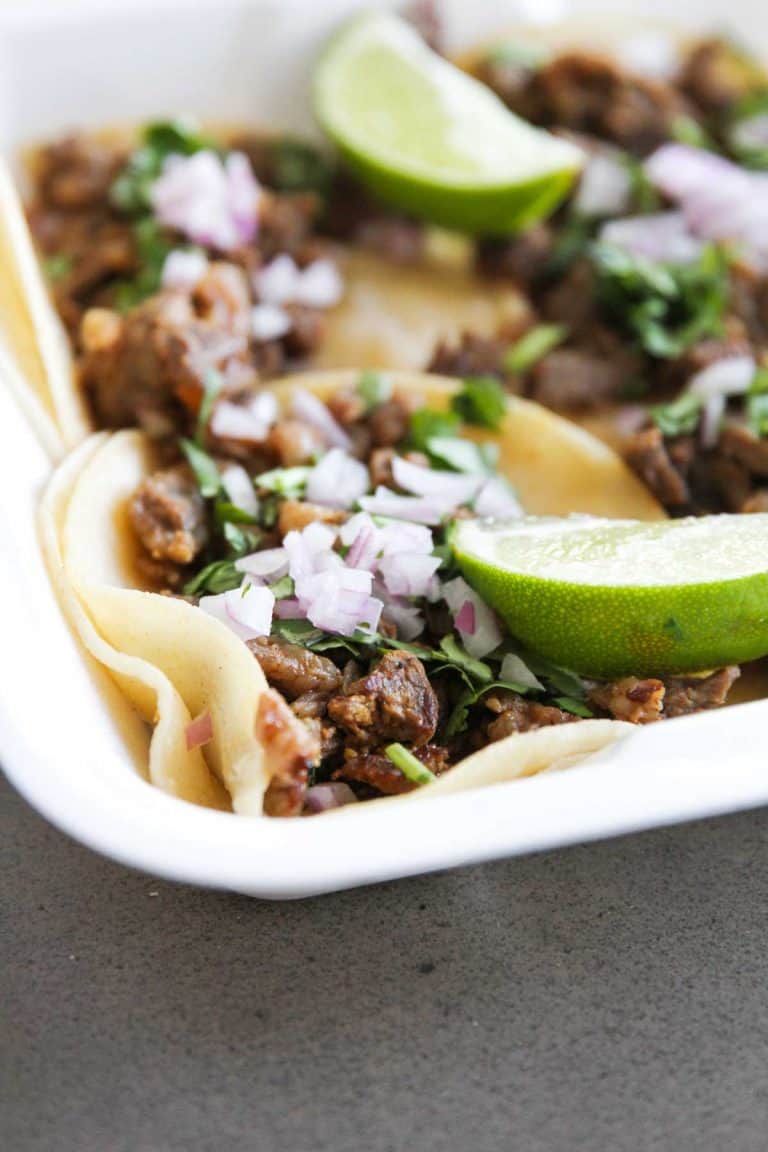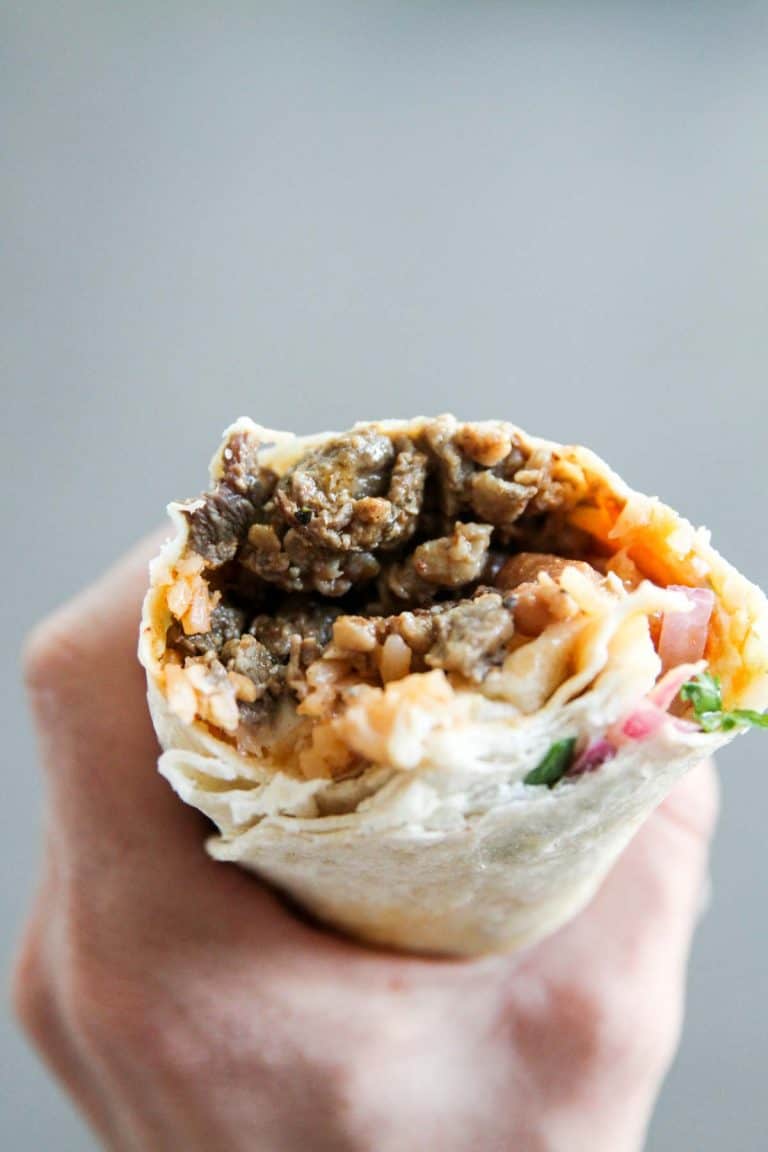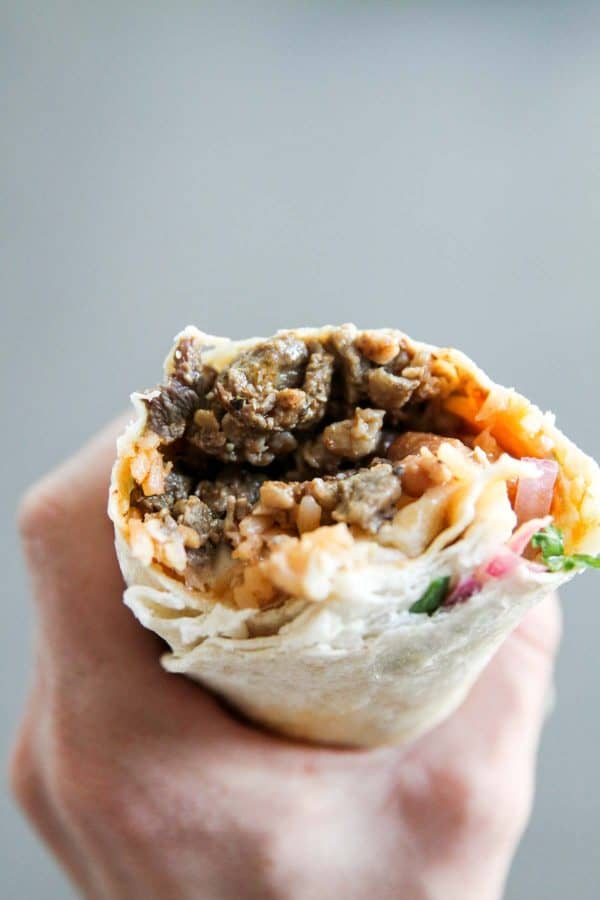 Mi Angel Street Tacos
https://www.facebook.com/miangelstreettacos/
Crumbl Cookies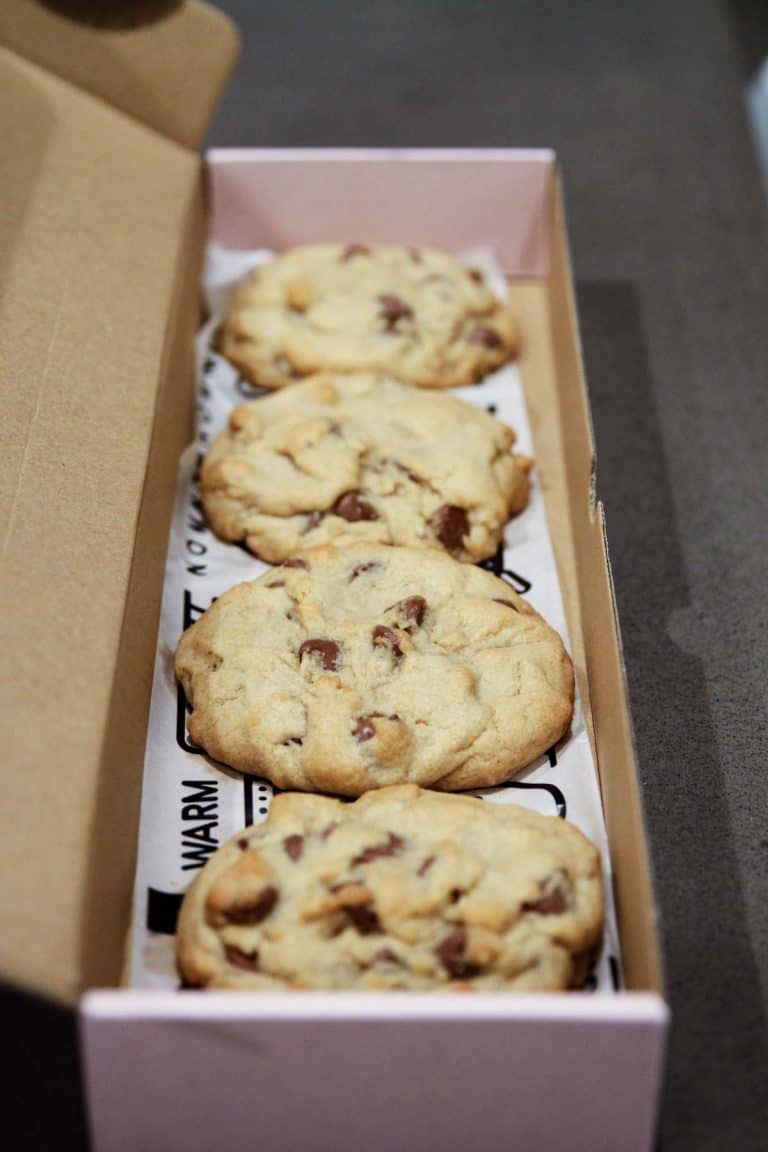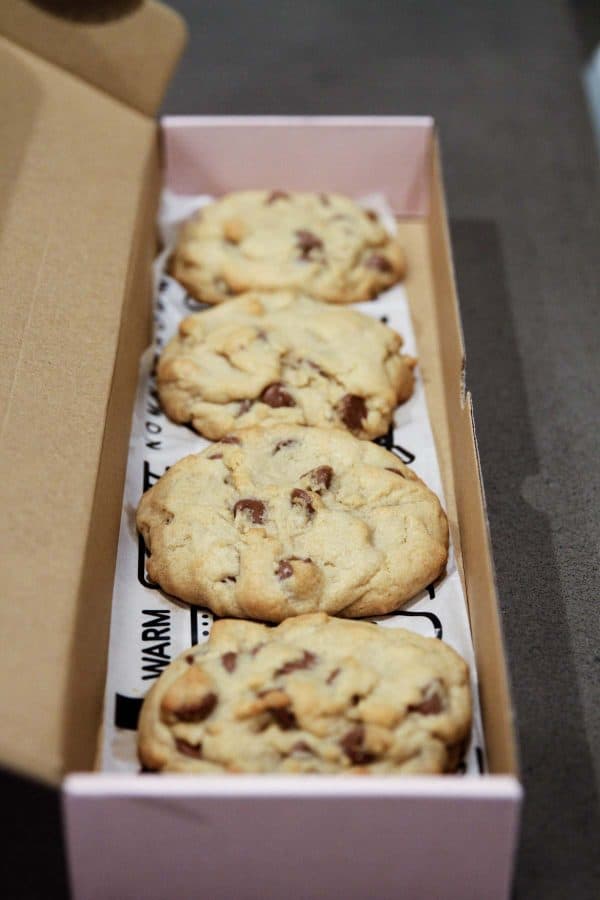 I don't know if this is a nation wide thing or just a Utah thing, but cookie shops are all the rage right now. Yep, shops that only sell cookies. But one of my very favorite things about some of these cookie shops is that they deliver. Hot, fresh chocolate chip cookies, right to your door. Pretty dangerous, right?
I actually hadn't even tried any of these cookie shops, but I was ready to settle in for the night and I didn't want to drive anywhere else, so cookie delivery sounded just about perfect to me. I made the order and a bit after that, hot cookies were delivered.
I was still so stuffed – I definitely ate a lot that day! – so I couldn't even finish a whole cookie. But they are huge, so I don't know if I'd be able to eat a whole cookie if I wasn't full! But they were the perfect ending to my night. I am a gooey cookie person all the way, so these for sure earned two thumbs up from me.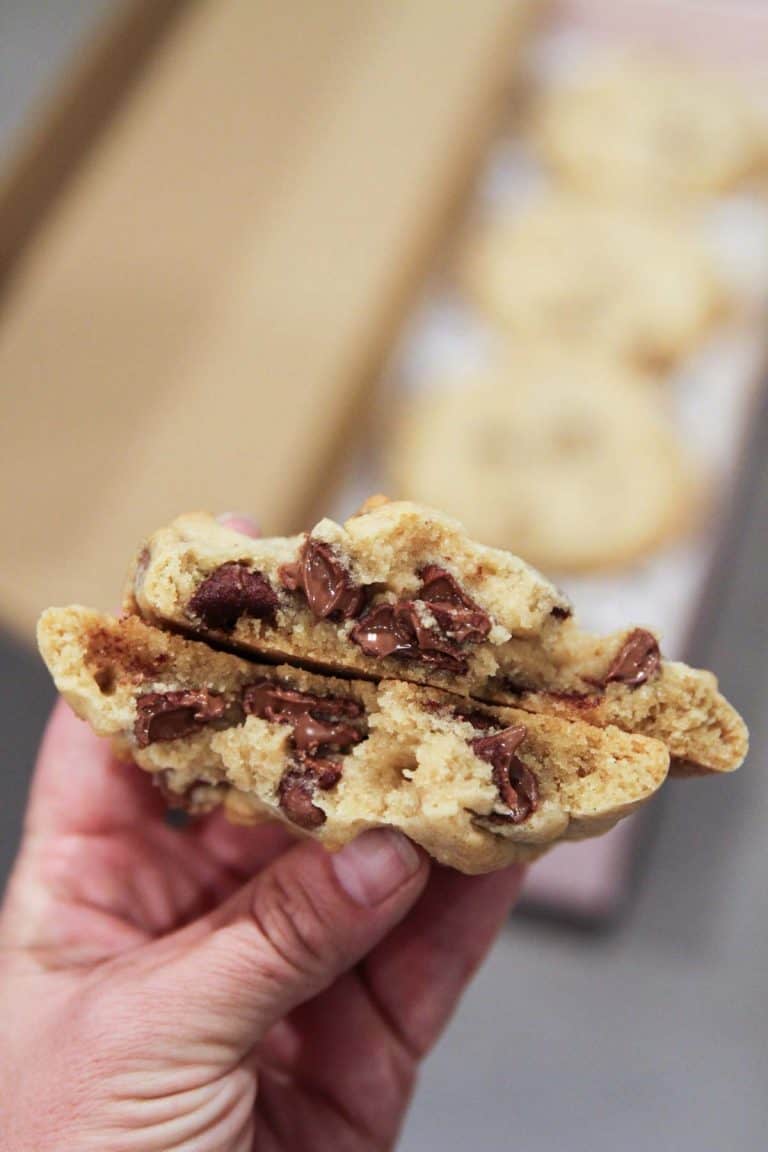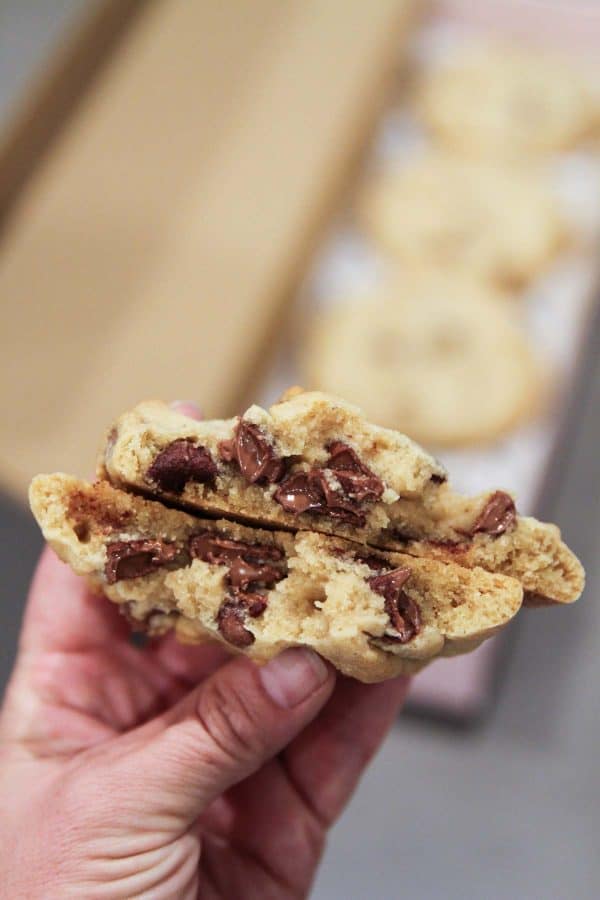 Crumbl Cookies
Multiple Utah Locations – delivery and walk in
https://crumblcookies.com/
————————-
And that was my birthday! And all four places earned a place on my list of must try places to eat in Utah. This was super fun, and I can't wait to bring you all more in the future!