For me, the Memorial Day weekend wouldn't be complete without burgers!! No matter what kind of burger you are making, there is one component that I think is key to the perfect burger. The Bun.
I've heard it said on hundreds of different food blogs before – you'll never want to buy hamburger buns once you've made them. I can now (finally) say that I totally agree with the masses. Homemade hamburger buns are where it's at. Seriously. Please believe me on this, because I seriously think that these buns would make the most boring of hamburgers absolutely amazing. In fact, these burgers are just regular, every day burgers – but it was one of the best burgers I've had. And I'm giving credit completely to the bun.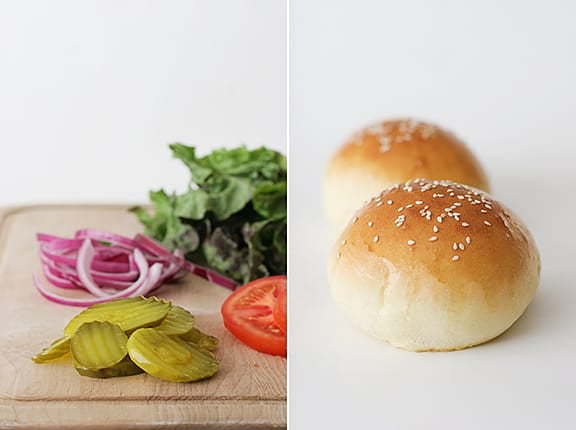 If you think that these will be hard to make, think again. They are pretty easy to make – even if you don't make a lot of bread. Make them for your friends and family this weekend, and you'll be the star of the holiday!!