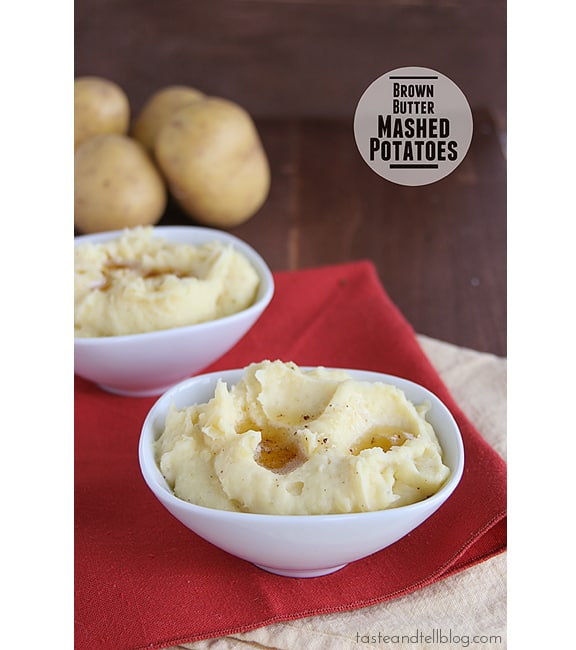 I always think it's funny how quickly we jump from holiday to holiday. Halloween is barely over, and we are all talking Thanksgiving. (Actually, Christmas is popping up everywhere – but I refuse to go there quite yet.) But Thanksgiving is one of my very favorite holidays that I look forward to every year, so I'm more than happy to start talking about it! There is something about family gathering around a table, enjoying each other's company, that just gets me every time. And you can't forget the tradition of going around the table to tell what you are thankful for that really makes me sit back and realize just how blessed I am.
With Thanksgiving only a few weeks away, I know you must all be thinking about your menu already. I know I am!! So this week, I'm bringing you 5 new recipes – all perfect for your Thanksgiving table!! I do have to say a huge thank you to my mom. I had the idea to do this a couple of months ago, and didn't realize how intimidating it would all be when it came down to it and I was 8 months pregnant. She really stepped in and helped me with most of the cooking – I'm so grateful for her!!
Up first is the perfect potato side dish. We've never strayed from the normal mashed potatoes at our Thanksgiving table, but that has got to change now. I am a brown butter lover, and the minute I saw this recipe, I didn't look any further. I really loved the additional flavor that these potatoes got from that brown butter.
If you've never browned butter before, don't be intimidated – it's so extemely easy, and only takes minutes. Just make sure and keep an eye on it, because it can go from browned to burnt quickly, so you want to remove it from the stove before it goes too far. But believe me – this one change to your mashed potatoes will make all the difference!!



Want more potato ideas for your Thanksgiving table?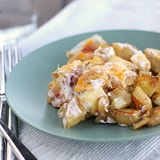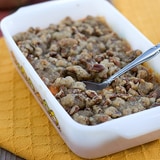 Sweet Potatoes with Bananas and Honey
Pioneer Woman's Sweet Potatoes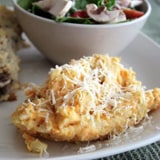 Around the Web:
Gratin Dauphinois from Baked by Rachel
Mom's Mashed Potatoes from Cooking Classy
Apple Bacon Stuffed Sweet Potatoes from How Sweet It Is