Cupcake sized brown sugar pound cakes are covered with a brown butter icing, creating a rich, caramel flavor.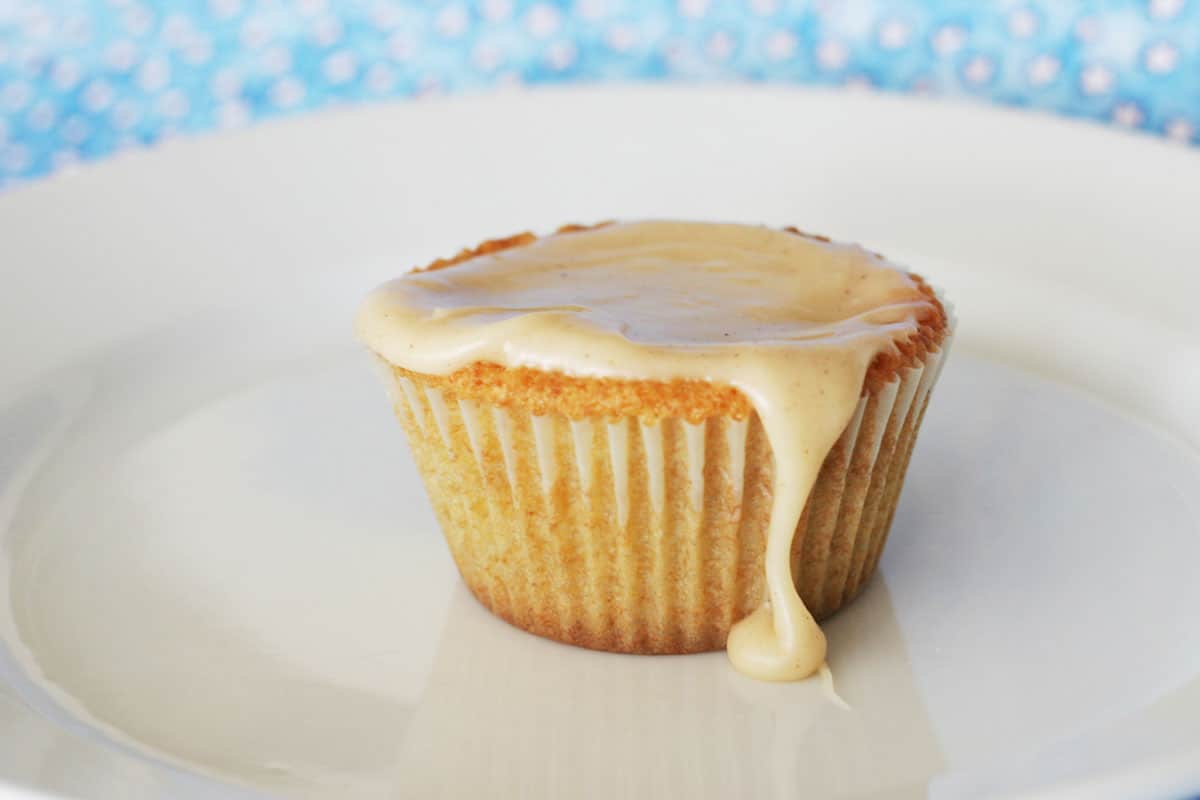 I need some baking advice, and I hope there is someone out there that can help me!! I have an issue with cupcakes sinking in the middle. This happen a lot when I make cupcakes from scratch. Last time it happened, I followed some high altitude instructions, and it seemed to work. This time – not so much. Each of my cupcakes sunk, some quite a bit. I keep thinking that maybe I am over-beating the batter, but I was careful not to overbeat these, and they still sunk. Someone please help!!
Besides the sinking, though, these cupcakes tasted wonderful. I'm a sucker for anything with brown butter, anyway, but when I saw that the icing for these was a brown butter icing, I knew I had to make them. Plus the fact that I always have all the ingredients on hand for these is a bonus. These would have really got close to a 5 star rating if they wouldn't have sunk in the middles!!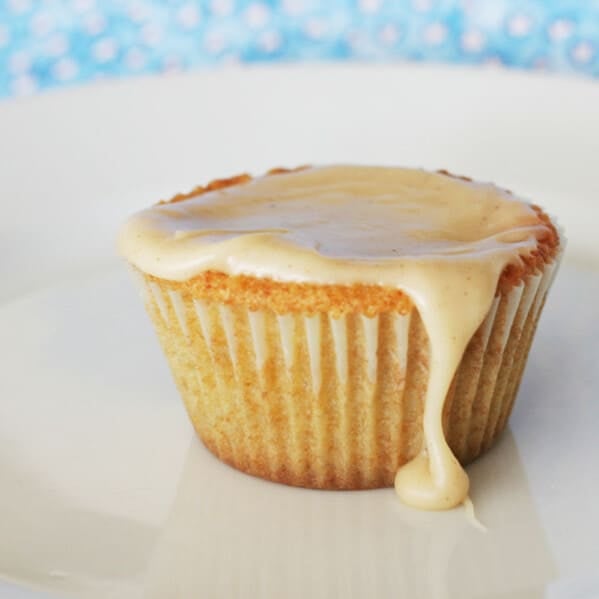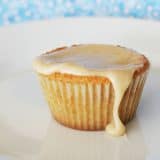 Brown Sugar Pound Cakes with Brown Butter Icing
---
Author:
Yield: 28-30 1x
Category: Dessert
Method: Baked
Cuisine: American
Description
Cupcake sized brown sugar pound cakes are covered with a brown butter icing, creating a rich, caramel flavor.
---
Scale
Ingredients
Cupcakes:
3 cups sifted all- purpose flour
2 teaspoons baking powder
1/2 teaspoon salt
1 cup (2 sticks) unsalted butter, at room temperature
2 1/4 cups packed light brown sugar
4 large eggs, at room temperature
3/4 cup buttermilk
Brown Butter Icing:
1/2 cup (1 stick) unsalted butter
2 cups sifted confectioners' sugar
2 teaspoons pure vanilla extract
2 tablespoons milk, plus more if needed
---
Instructions
To make the cupcakes:
Preheat oven to 325F. Line standard muffin tins with paper liners. Whisk together the flour, baking powder and salt.
With an electric mixer on medium-high speed, cream butter and brown sugar until pale fluffy. Add eggs, one at a time, beating until each is incorporated, scraping down sides of bowl as needed. Add flour mixture in three batches, alternating with two additions of buttermilk, and beating until combined after each.
Divide batter evenly among lined cups, filling each three-quarters full. Bake, rotating tins halfway through, until golden brown and a cake tester inserted in centers comes out clean, about 25 minutes. Transfer tins to wire racks to cool 10 minutes; turn out cupcakes onto racks and let cool completely. Cupcakes can be stored up to 3 days at room temperature, or frozen up to 2 months, in airtight containers.
To finish, place cupcakes on a wire rack set over a baking sheet; spoon icing over cupcakes and let set. Cupcakes are best eaten the day they are glazed; keep at room temperature until ready to serve.
To make the icing:
Melt butter in a small saucepan over medium heat, swirling pan occasionally, until nut-brown in color, about 10 minutes. Remove from heat, and pour butter into a bowl, leaving any burned sediment behind.
Add confectioners' sugar, vanilla, and 2 tablespoons milk to brown butter; stir until smooth. If necessary, add more milk (up to 2 tablespoons) a little at a time, just until icing is spreadable. Use immediately.
Recipe Notes: