Things have changed a lot since I first started blogging. In the beginning, I really just blogged what I ate. That is still mostly true – especially when it comes dinners. But in the beginning, if there was a holiday, I would blog about that holiday food after the holiday. It's kind of silly now that I think about it, because who wants a flag cake the day after the 4th of July?? But that's how I did it. And I think that's how a lot of bloggers did it back then.
Today, I try to actually give you some holiday food ideas before the actual holiday. Which sometimes means Thanksgiving dinner in October, but hey – I'm not complaining!! But I totally dropped the ball for St. Patrick's Day this year. Not one single recipe posted here. I feel like the last few weeks have been so crazy that I didn't even have time to stop and think about anything green.
So I made up my mind to get it together for Easter. Kind of. I have a couple Easter recipes for you this week – and yes, I'm pretty early!! But I celebrate my 6th blog birthday next week, and have some fun things working for that, and I wanted to get a few new Easter recipes to you before the holiday comes.
Up first – dessert!! My original plan was to try an Easter Pie recipe that I found, but then a few weeks ago, my mom made a carrot cake. It wasn't anything fancy – just a regular old carrot cake from a box, cooked in a 9×13 pan, topped with cream cheese icing. It was dangerous. I kept eating "just one more little piece" until I had eaten way more than I should have. And when it was gone, I still couldn't get carrot cake out of my head, so I had to make one.
I'm also a coconut lover – if you've been reading here for awhile, you will know that. And this thought came into my head to add toasted coconut to the top. It almost didn't make it. Toasting coconut with 3 kids is not the easiest thing to do. The first batch went in, I got distracted, and it burned. The second batch went in and I got so distracted that it was in there for quite some time and turned completely black. Oops!! By the time I put the third batch in, I told myself that if I burned it again, I was going to scrap the whole toasted coconut thing. I put it in, stirred it after a few minutes, and stood and waited in front of the oven, determined to make it perfectly. And then something happened – I can't remember what – but I walked away. When I ran back to the oven after remembering, the coconut was toasted more than I would normally toast it, but at least it wasn't burned. So I went with it. So yeah – the coconut here is pretty toasty, but it was still delicious!! I think I'll be adding coconut to all of my carrot cakes from here on out!
This cake is perfect to feed a crowd, and what says Easter more than Carrot Cake?  It's easy and not fussy (except that darn coconut) and the perfect way to end a great meal!


Toasted Coconut Carrot Sheet Cake
---
Prep Time: 20 minutes
Cook Time: 25 minutes
Total Time: 1 hour 45 minutes
Yield: 24 servings 1x
Description
Perfectly moist, this carrot cake is fit to serve a crowd.
---
Scale
Ingredients
Cake
2 cups sugar
1/2 cup vegetable oil
1/2 cup unsweetened applesauce
3 eggs
1 teaspoon vanilla
2 cups all-purpose flour
2 teaspoons baking soda
1 teaspoon cinnamon
1/2 teaspoon salt
1/2 cup buttermilk
1 1/2 cups grated carrots
1/2 cup sweetened coconut
Icing
1 (8 oz) package cream cheese, at room temperature
1/2 cup butter, at room temperature
1 teaspoon vanilla
2 cups powdered sugar
1 cup toasted coconut
---
Instructions
Preheat oven to 350F. Spray a 15x10x1-inch sheet pan with nonstick cooking spray.
In a large bowl, beat together the sugar, vegetable oil and applesauce. Add in the eggs one at a time, beating between each addition. Add in the vanilla.
In another bowl, mix together the flour, baking soda, cinnamon and salt. Stir into the wet mixture. Add in the buttermilk and stir just to combine. Fold in the carrots and coconut.
Pour the mixture into the prepared sheet pan and bake in the oven until a toothpick comes out clean, 30-35 minutes. Remove from oven and cool completely.
To make the icing, beat together the cream cheese and butter. Beat in the vanilla. Add in the powdered sugar 1/2 cup at a time and beat until smooth and creamy. Pour over the cooled cake and spread evenly.
Top cake with the toasted coconut.
More Easter Dessert Ideas: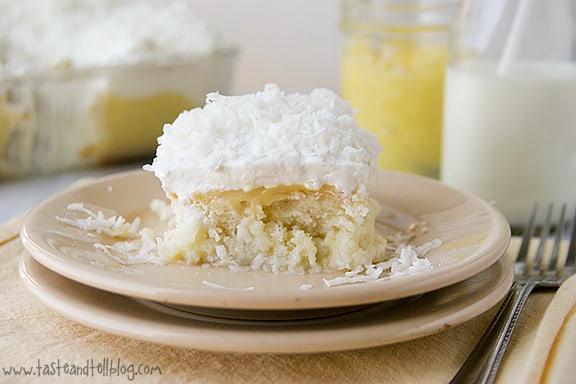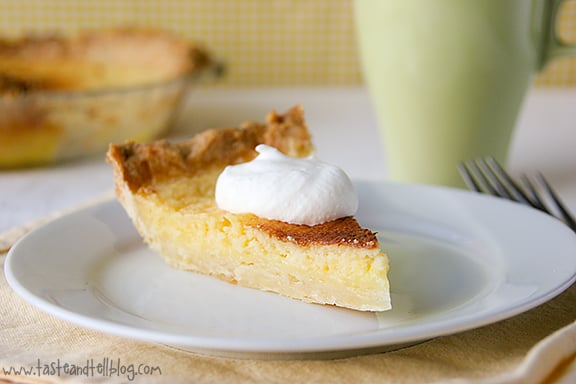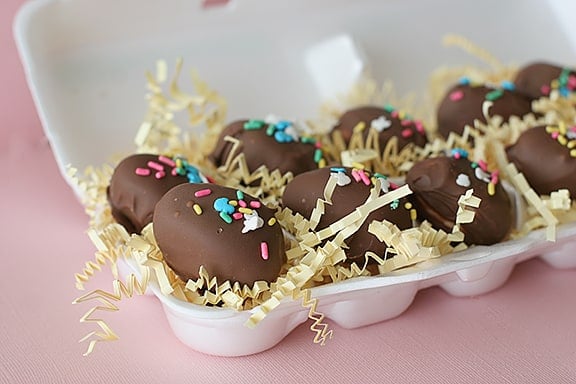 Easter Egg Marshmallow Truffles
From Around the Web:
Better Than Easter Carrot Cake Poke Cake from Something Swanky
Lemon Berry Trifle from Mel's Kitchen Cafe
Inside Out Carrot Cake Cookies from Sweet Treats and More