Love angel food cake and lemon meringue pie? This Lemon Meringue Angel Cake combines the best of both for an impressive dessert!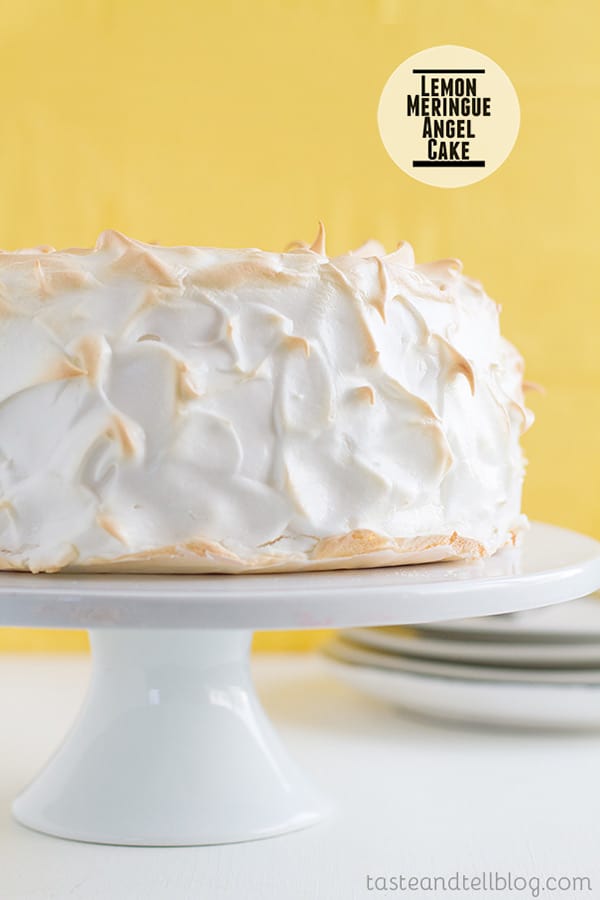 Yum

Today is a pretty big day here on Taste and Tell.
Can you believe that 7 years ago today, I posted my very first post here?
7 years.
In the past 7 years, I have moved 3 times, gave birth to 3 children, left 2 jobs and took on blogging as a full time job. My family has been through hard times and good times, this blog has carried us through some of those times.
It's amazing just how much this blog has become a part of my life.

I don't completely remember the day that I published my first post. I remember being excited about a new adventure, a new hobby. Believe it or not, while I have always loved cooking, the photography aspect is what first drew me into blogging. Funny, because if you look through my archives, the first 3 or 4 years have horrible photos. But there is so much that has kept me here all of these years. Things were a lot more simple back then, but even though things are completely different, I still am connected with blogging on such a deep level – I think that it will always be a part of me.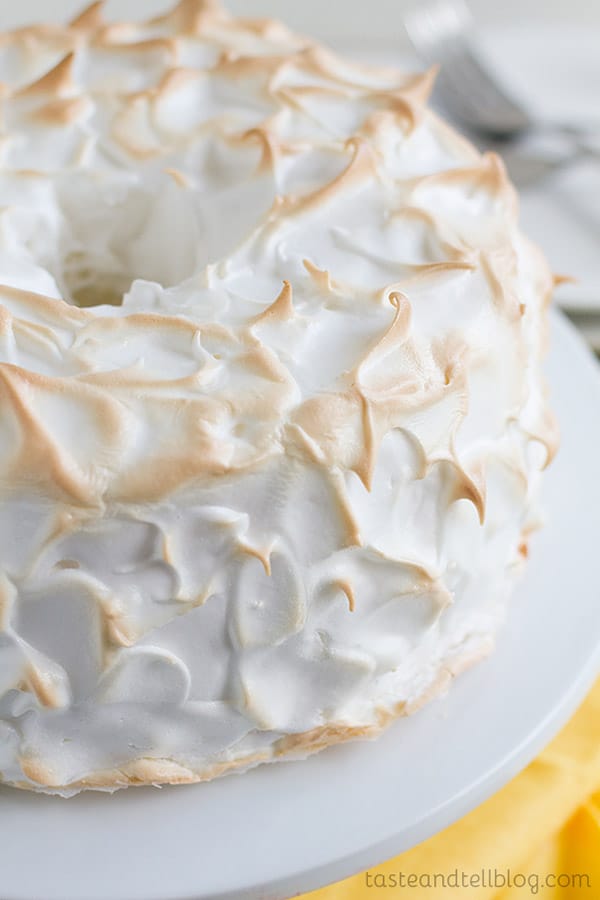 One thing has remained consistent all of these years, though. You – the readers – are what is at the heart of it all. I could create and make and photograph and write until I was blue in the face, but the truth of the matter is that if it wasn't for all of you, I just don't think this would be as much fun. There is nothing better than getting an email or a comment or a facebook message from someone, saying that they made one of your recipes and that they loved it. That their family loved it. That their loved ones, or coworkers, or neighbors loved it. All of the hard parts of blogging? One of those comments or emails makes it all worth it.
And even if you don't say anything – I still know that you are visiting and reading, and that really does mean the world to me. You all have allowed me to take something that I love to do, and to be able to help support my family with it. I think I'm pretty blessed to be able to truly love what I do!!
So thank you. From the bottom of my heart. And I hope that I can keep you interested for at least another 7!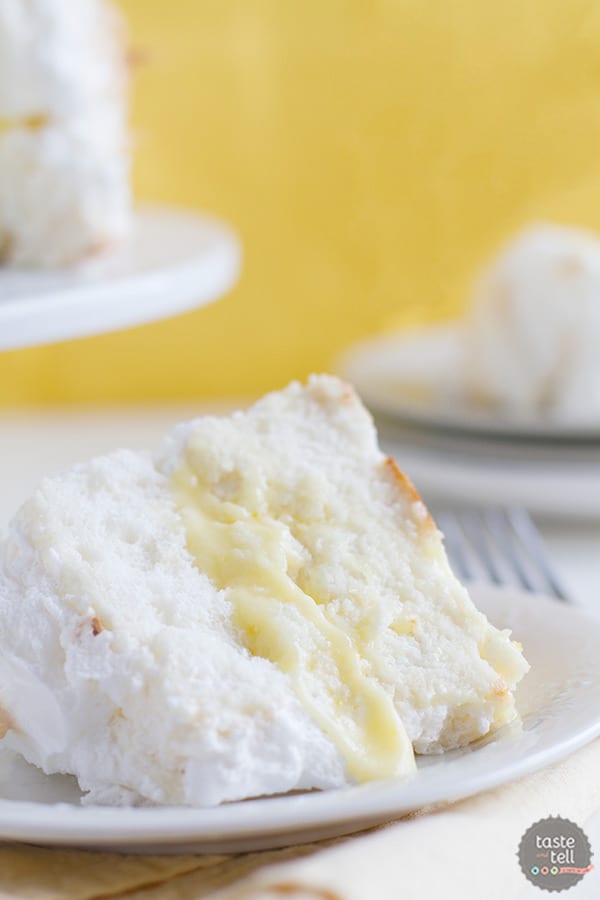 Since it's my blog's birthday and all, I decided that I needed cake. A cake that I would love. And I knew I couldn't go wrong with lemon!!
I actually spotted this Lemon Meringue Angel Cake a few weeks ago, and had been dying to make it. What better excuse than a birthday celebration? My history with homemade angel food cakes has been mixed, so when this cake came out of the oven and it looked so completely perfect, I squealed with joy and had to text some foodie friends. That's just how excited I was!!
I decided to go with homemade lemon curd instead of store bought (because the homemade is SO good!). The biggest obstacle I ran into was when I discovered that I don't have an ovenproof serving plate. I wasn't quite sure what to do, so I thought I'd put it on a piece of parchment paper on a baking sheet, then transfer it to a cake plate. BIG mistake. I didn't think that meringue and parchment paper equals stuck, stuck, stuck. So I cut the paper back, but still had some issues trying to get the slices off of the paper. Next time I would either make sure I have an ovenproof plate, or I would just use my kitchen torch to brown the meringue.
Regardless of my issues, this cake was just what I was hoping it would be. Light and delicate with just the right amount of tart lemon flavor. This definitely is best served the day it's made as the meringue gets a bit sticky after being refrigerated, but either way, this cake tastes fantastic. And it's gorgeous, to boot.
So here's to 7 years. I can't wait to see what the future holds!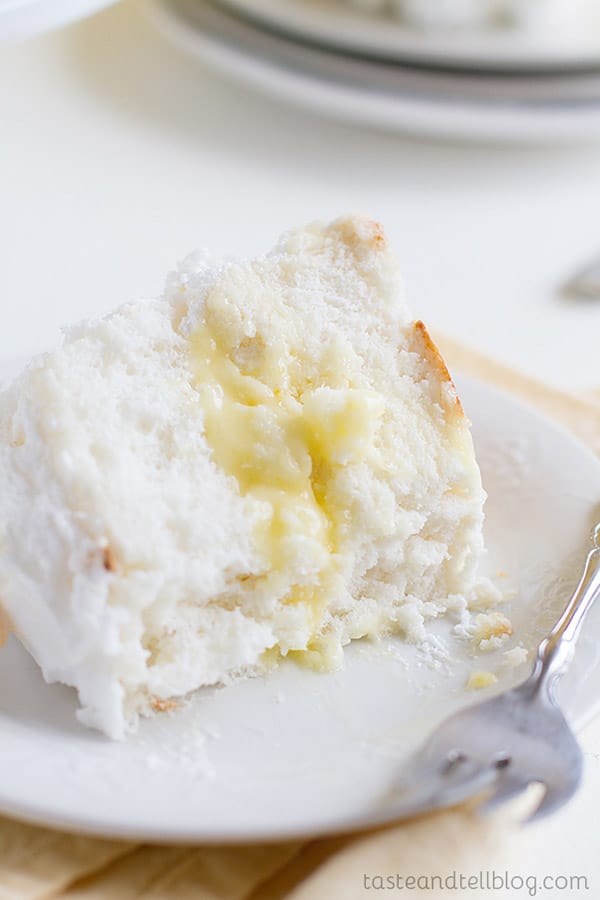 Like what you see here? Make sure you are following Taste and Tell for more great recipes and ideas!!

Facebook ** Pinterest ** Twitter ** Instagram ** Google+
or you can subscribe to my newsletter or Feedly or Bloglovin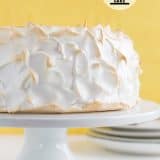 Lemon Meringue Angel Cake
---
Prep Time: 40 mins
Cook Time: 35 mins
Total Time: 1 hour 15 mins
Yield: 14 servings 1x
Description
Angel food cake combines with lemon meringue pie in this impressive dessert.
---
Scale
Ingredients
Cake
1 1/2 cups sugar, divided
1 cup cake flour
12 egg whites, at room temperature
2 teaspoons cream of tartar
1 1/2 teaspoons vanilla extract
1/4 teaspoon salt
Filling
Meringue
4 egg whites, at room temperature
3/4 teaspoon cream of tartar
1/2 cup sugar
---
Instructions
Place the oven rack in the lowest position and preheat to 350F.
Sift together 1/2 cup of the sugar and the flour twice. Set aside.
Mix together the egg whites, cream of tartar, vanilla extract and salt. Beat on medium speed until soft peaks form. Gradually add the remaining 1 cup sugar, 2 tablespoons at a time, until stiff, glossy peaks form and the sugar has been dissolved. Fold in the flour mixture, half a cup at a time, until combined.
Gently pour the batter into an un-greased 10-inch tube pan. Use a butter knife to cut through the batter to make sure there aren't any air pockets. Bake until the top is browned and appears dry, 35-40 minutes. Remove from the oven and immediately invert until completely cooled.
Once cooled, run a knife around the outside of the cake to release from the pan, if needed. Split the cake into 2 layers horizontally. Place the bottom layer of the cake on an ovenproof serving plate*. Spread the lemon curd on top of the cake, then place the top layer over the curd.
To make the meringue, preheat the oven to 350F. Place the egg whites in a bowl with the cream of tartar and beat on medium until soft peaks form. Gradually add the sugar and continue to beat until stiff peaks form. Spread the meringue over the top and sides of the cake. Bake for 15-18 minutes, or until browned.
Recipe Notes:
*If you don't have an ovenproof serving plate, you can also use a kitchen torch to brown the meringue.
slightly adapted from Taste of Home
Like this Lemon Meringue Angel Cake? Don't miss a thing! Follow me on Pinterest to see what I'm pinning!
Visit Taste and Tell's profile on Pinterest.


More Lemon Love: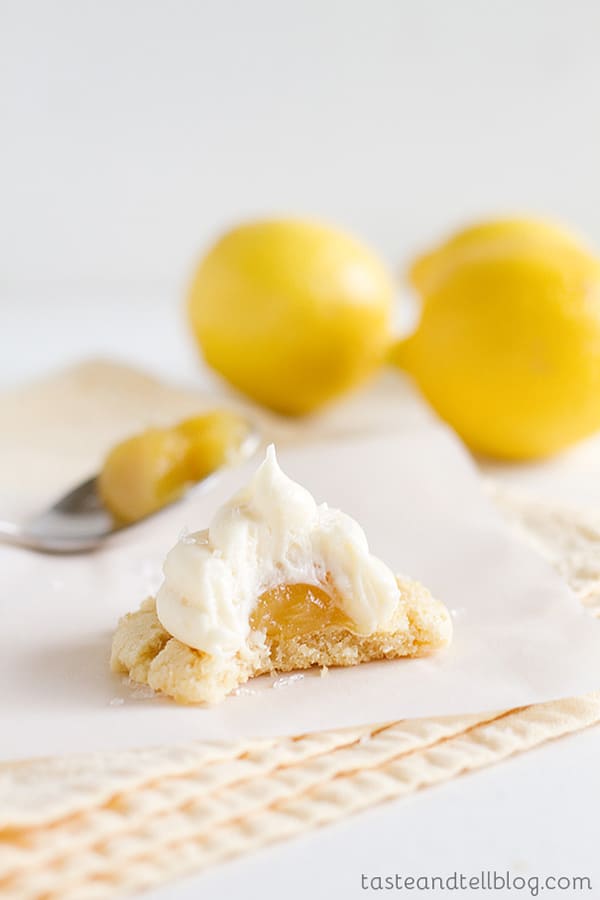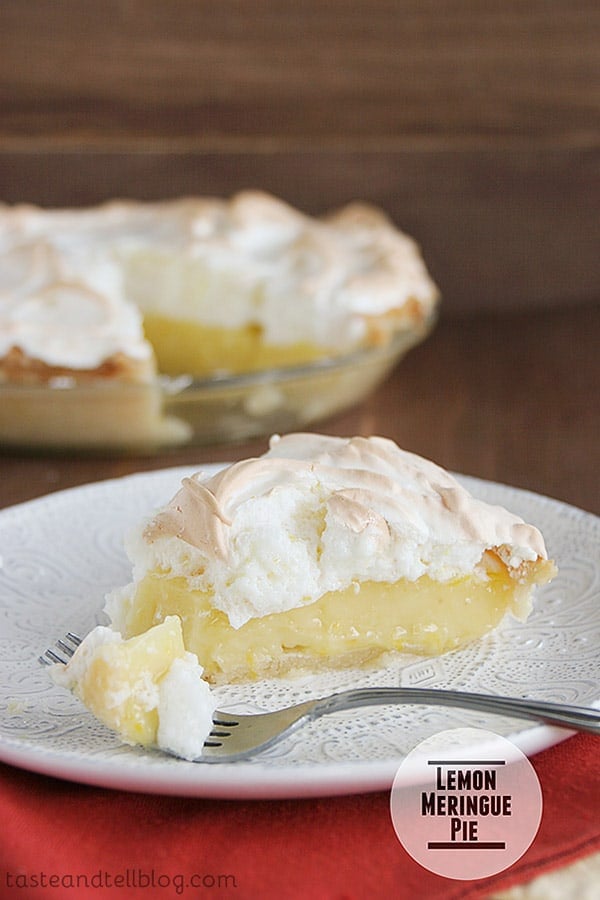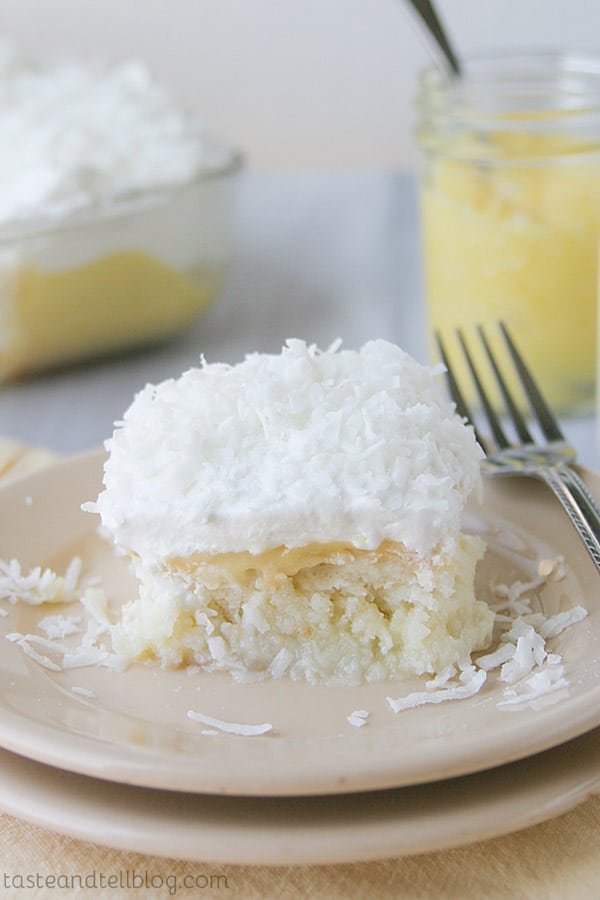 Around the Web:
Lemon Cheesecake Creme Brulee Bars from Lauren's Latest
Lemon Sugar Cookies from Cooking Classy
Lemon Crinkles from Mel's Kitchen Cafe