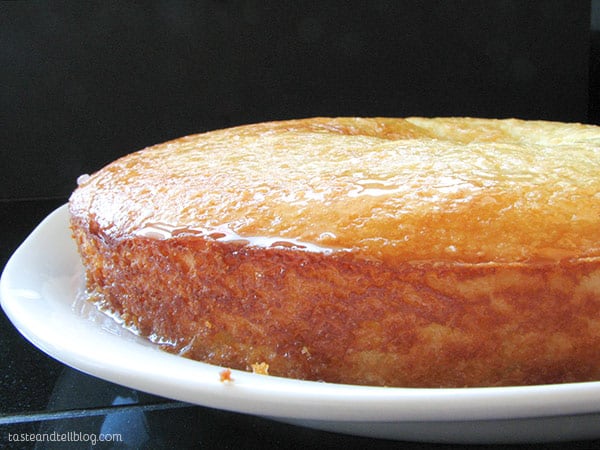 I had a craving for lemon cake last night. Actually, I have had a craving for lemon cake since I first saw this recipe. So what do I do?? I don't make dinner, but I make cake instead!!
I love when people go back and edit a blog entry and it shows up on my feed. This was the case for this lemon cake. I had this entry pop up over at Orangette and it has been stuck in my head ever since. I just happened to have some yogurt in my fridge that needed to be used, and although I only had one lemon, I substituted bottled lemon juice for the remaining juice and it worked. This was a wonderful cake. It had a different texture than most cakes I have made, but I found it very pleasant, and perfect for a nice, refreshing dessert. In my opinion, it didn't need anything added – it was perfect as is. But this could also be a very versatile recipe and could be used as a great base for many other creations. So, go over to Orangette and give this wonderful cake a try!
On an un-related note, today was a very good day. As my husband and I were watching a movie on tv this afternoon and there was a knock on the door. I jumped up excitedly – I knew what it was. I opened the door to a package on the ground as the postman walked away….My books had arrived!!!! I have been eagerly awaiting these books – I am so excited to crack them open and give them a try!!