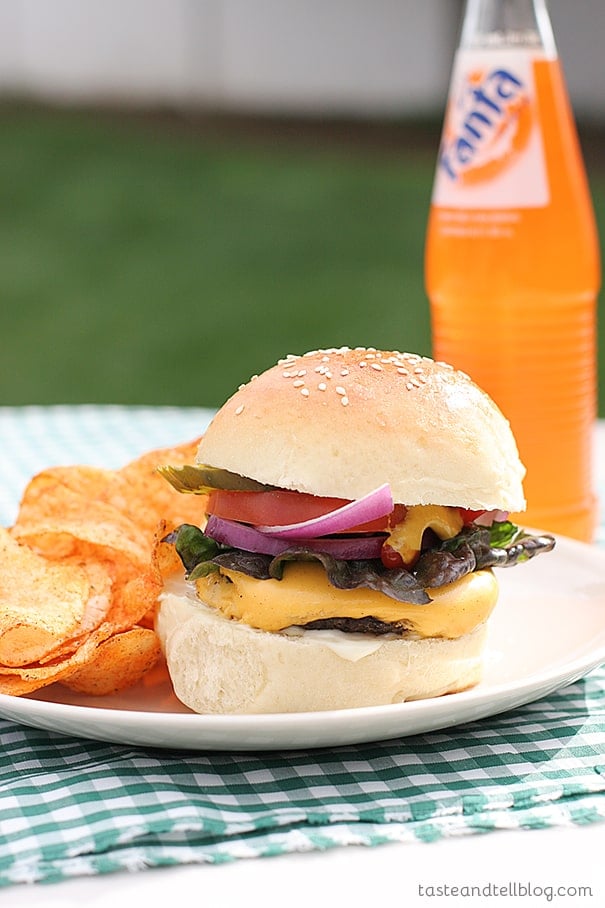 For me, the Memorial Day weekend wouldn't be complete without burgers!! No matter what kind of burger you are making, there is one component that I think is key to the perfect burger. The Bun.
I've heard it said on hundreds of different food blogs before – you'll never want to buy hamburger buns once you've made them. I can now (finally) say that I totally agree with the masses. Homemade hamburger buns are where it's at. Seriously. Please believe me on this, because I seriously think that these buns would make the most boring of hamburgers absolutely amazing. In fact, these burgers are just regular, every day burgers – but it was one of the best burgers I've had. And I'm giving credit completely to the bun.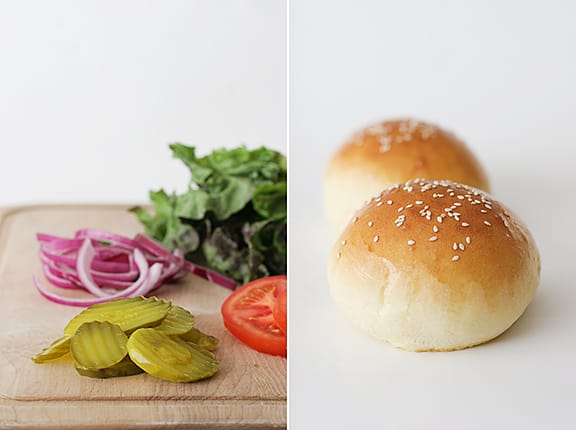 If you think that these will be hard to make, think again. They are pretty easy to make – even if you don't make a lot of bread. Make them for your friends and family this weekend, and you'll be the star of the holiday!!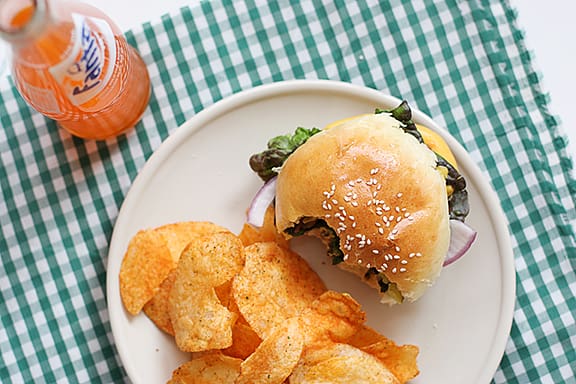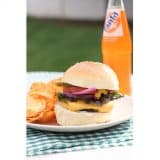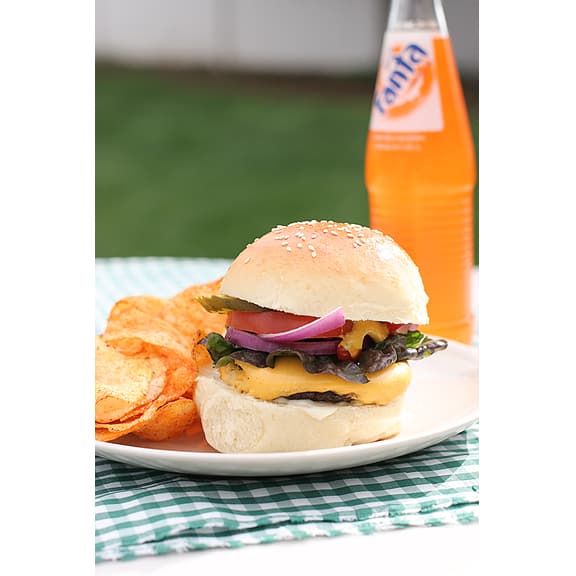 Hamburger Buns
---
Prep Time: 25 minutes
Cook Time: 12 minutes
Total Time: 2 hours
Yield: 12 buns 1x
Description
Homemade hamburger buns that will make you never want to buy store-bought buns again!
---
Scale
Ingredients
1 cup milk
1/2 cup water
1/4 cup butter
4 1/2 – 5 1/2 cups all-purpose flour
1 (.25 ounce) package instant yeast
2 tablespoons white sugar
1 1/2 teaspoons salt
2 eggs, divided
1 tablespoon water
sesame seeds, optional
---
Instructions
In a small saucepan, combine the milk, water and butter. Heat until very warm, but not boiling.
In the bowl of a stand mixer, or in a large bowl, combine 1 1/2 cups of the flour, the yeast, sugar and salt. Mix together. Mix in 1 of the eggs. Add in the warmed milk mixture. Continue to add in the flour, 1/2 cup at a time, until the dough comes together. It should pull away from the sides of the mixer, but should still be tacky. If using a mixer, change to the dough hook and knead for 5-8 minutes. If making by hand, turn dough out onto a lightly floured surface and knead until smooth and elastic, about 8 minutes.
Cover the dough and let rise for 30-40 minutes.
Shape into 12 balls and place on a greased cookie sheet. Flatten slightly. Cover and let rise for 30 minutes.
Preheat the oven to 400F. Combine the remaining egg and the tablespoon of water. Brush gently on top of the buns. Sprinkle with sesame seeds, if desired. Bake in the preheated oven for 10-12 minutes, or until golden brown.