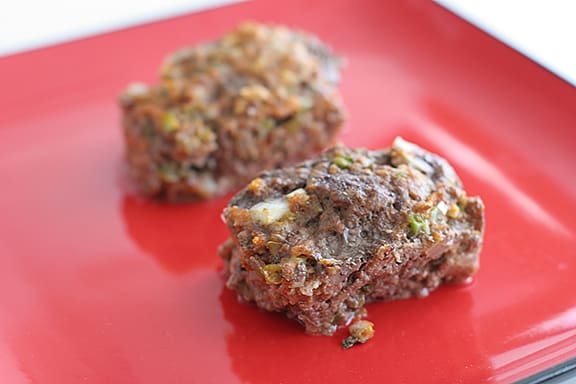 For someone that is married to a man that claims to not like meatloaf, I sure do seem to make a lot of it!! And I've actually come across some recipes that I loved, and he liked as well.
Well, my meatloaf luck ran out. After eating this, I can see why he claimed to not like meatloaf before.
I don't know what went wrong. But this was not good. I should have known when I gave my daughter a bite and she spit it out. Even after covering mine in ketchup, it still didn't help. I ended up eating a peanut butter and jelly sandwich for dinner.
Maybe it's because I went mini. I was starting dinner late, and I really wanted to cut back on the cooking time, so I went with mini. I don't think that was the only problem, but I know it was one. I think that this recipe needed space to drain the fat, and since I used a mini loaf pan, the meatloaves ended up just sitting in that fat. But it needed something else, because they really lacked a lot of flavor.
I'm even going to do something that I never do: I'm not even going to leave the recipe. That's how much I didn't like this recipe. I just know that sometimes, people don't read through the post, and I would hate for someone to make this recipe and then blame it on me!!
Recipe Rating: 1 out of 5