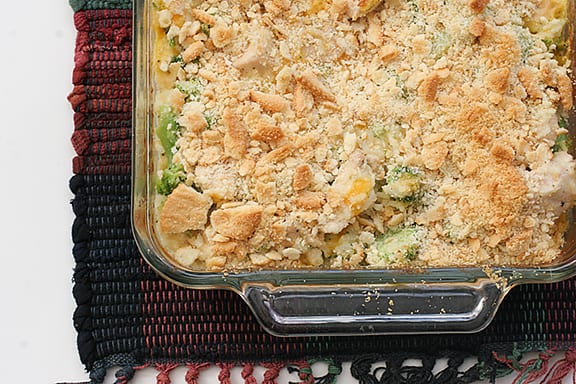 I have discovered something eye-opening over the last couple of days.  I've been entering receipts and getting things together from last year so that we can do our taxes soon.  And I can't believe some changes that I've unintentionally made over the last few months!!
One of my new things is weekly menu planning.  I used to try to plan 3 days at a time, but then when I was working, I kind of let things go.  I found myself going to the grocery store multiple times a week – sometimes every day on my way home from work.  Well, since I've been able to stay at home, and since grocery shopping with a 2 year old is not the easiest thing to do, I've been really trying to make and stick with a weekly menu plan, going to the grocery store only once a week.  And guess what?  I'm not only cooking more often, but I've cut my grocery bill by a ton.  I'm probably spending only half – maybe even a third – of what I was spending before my weekly grocery trip!  Maybe it's because I'm not making as many impulse buys, or maybe it's because I'm planning smarter since I'm trying to be budget-conscious so I don't have to go back to work.  But no matter why – I have truly been converted to menu planning!!
Not that this dish really has anything to do with menu planning, but it was on the menu!  I think that Chicken Divan is one of those dishes that most of us have had – or at least a version of it – at one time or another in our lives.  And I can tell why, because this is a delicious, family friendly meal.  I think this is probably a great way to get your children to eat their veggies!  And I've mentioned before that I'm not a fan of instant rice, but this is one way that I don't mind it.  Which was great, because it was a great way to get rid of the rest of the box in my pantry!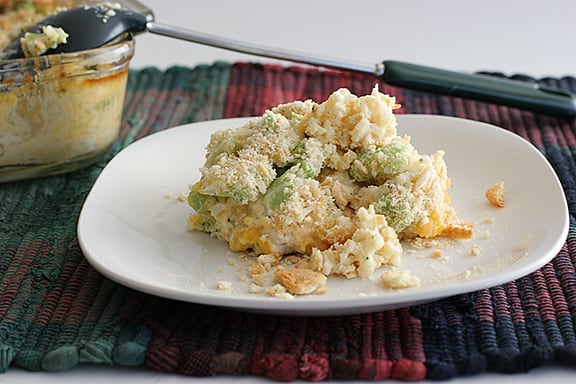 Chicken Divan
From America's Test Kitchen Family Cookbook
Serves 6 to 8
Prep time: 5 minutes
Total time: 50 minutes
4 boneless, skinless chicken breasts (6 to 8 ounces each), trimmed
salt and pepper
2 cups heavy cream
2 cups low-sodium chicken broth
2 tablespoons Dijon mustard
2 cups instant rice
2 (10-ounce) packages frozen broccoli spears, thawed and chopped medium
8 ounces sharp cheddar cheese, shredded (2 cups)
36 Ritz crackers (1 sleeve), crushed to coarse crumbs
Adjust an oven rack to the middle position and heat the oven to 450 degrees. Pat the chicken dry with paper towels, then cut into 2-inch chunks. Spread in a 9 by 13-inch baking dish and season with salt and pepper.
Whisk the cream, broth, and mustard together in a large microwave-safe bowl and microwave on high until boiling, about 8 minutes.
Stir the rice into the cream mixture, then pour over the chicken. Bake, uncovered, for 20 minutes.
Pat the broccoli dry, then stir with the cheddar cheese into the baking dish. Sprinkle the Ritz crumbs over the top. Continue to bake until the edges are bubbling and the crumbs are browned, 5-10 minutes.