These ricotta doughnuts are soft and tender and require zero rising time! This is an easy doughnut recipe to make at home.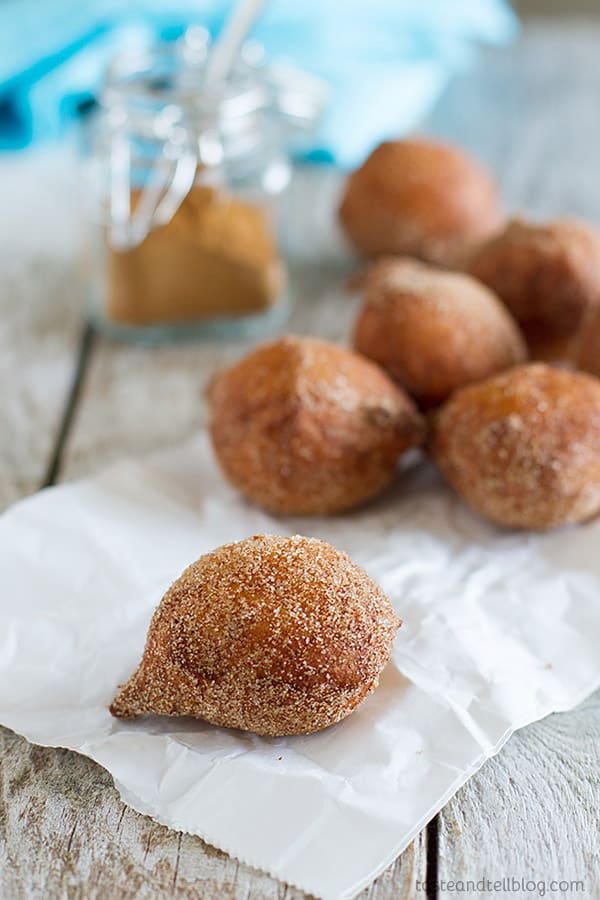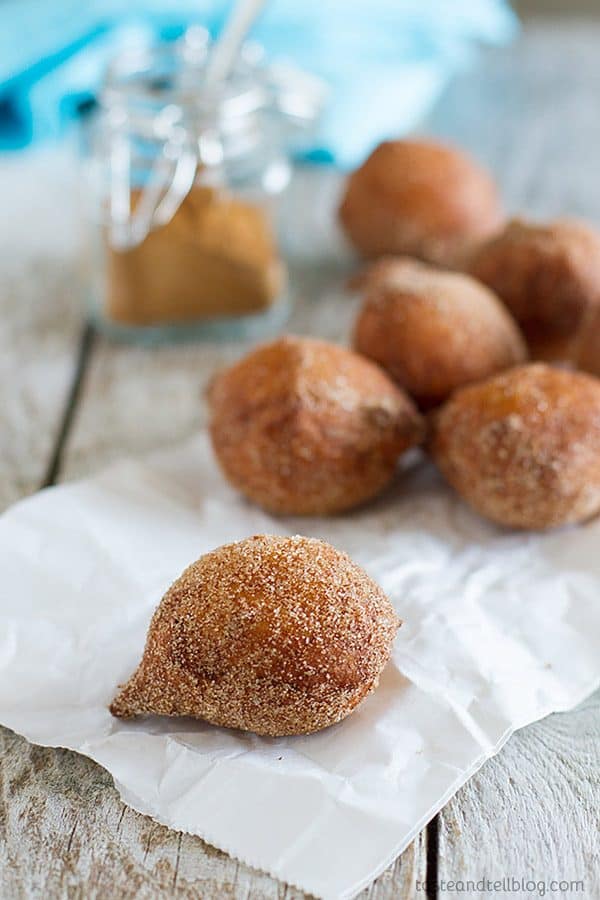 One weekend, I was going through the fridge and realized I had some ricotta that was getting close to it's expiration date. Then I see my deep-fryer that my husband gave me for Christmas last year, and I decided it would be a perfect opportunity to use one of my husband's wonderful gifts.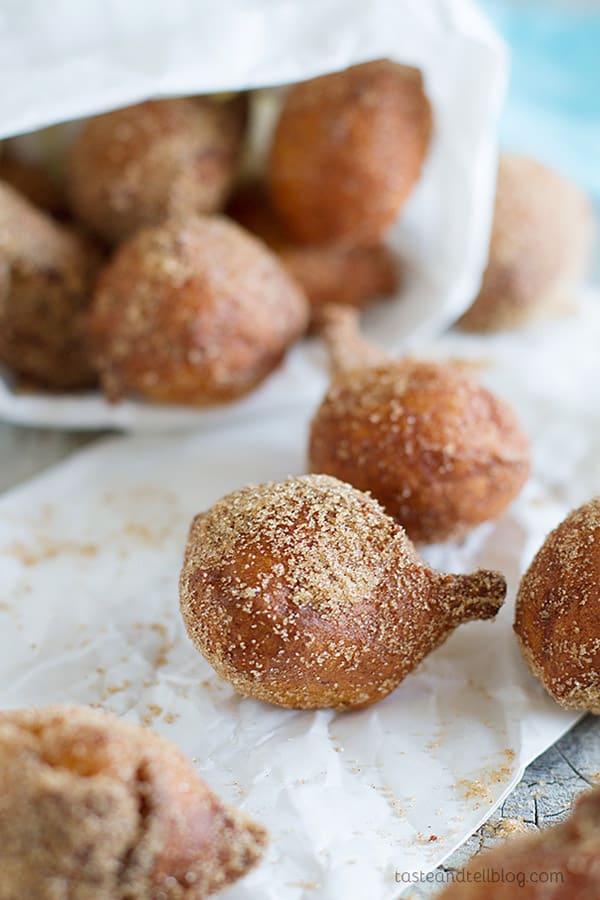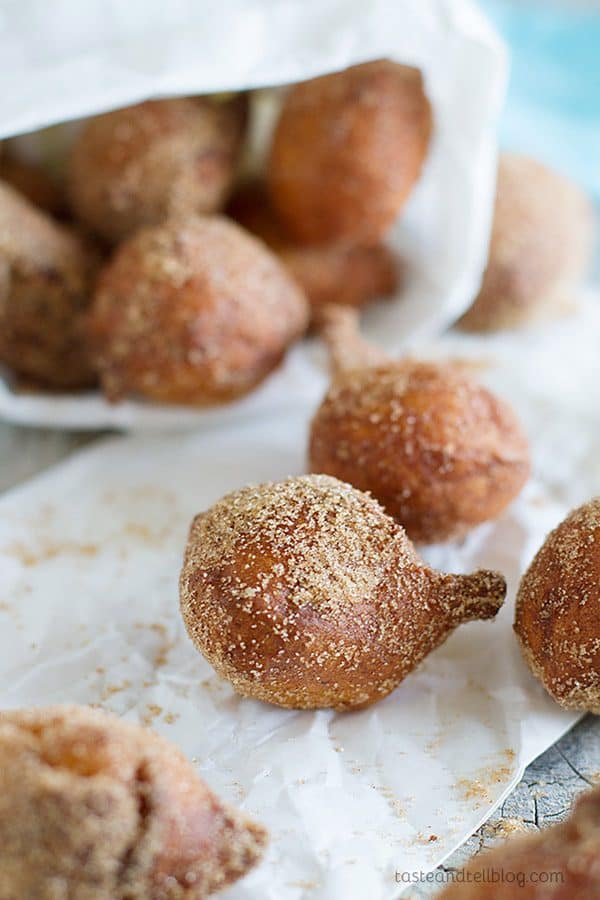 There was a time in my early years of blogging that there was an event where you were supposed to make doughnuts. I made some yeast doughnuts,but I had mentioned in my post that there was a ricotta doughnut that I wanted to make, but my husband's vote of the yeast doughnuts won out. Well, this time, it was my choice. And I think I made the right choice, because not only were these doughnuts easier, but they were soooo delicious.
Seriously, as long as you are ok with frying, these will be the easiest doughnuts you will ever make. It takes literally minutes to mix everything together. No waiting for raising or shaping – these are ready to go before your oil is even hot enough to start the frying. And I was really pleasantly surprised at the texture of these Ricotta Doughnuts. I didn't really know what to expect, but they were light and fluffy on the inside. Some of the best doughnuts I have ever had, much less made myself!!
Now I know that as long as I continue to turn out delights like these Ricotta Doughnuts, my deep fryer will be getting lots of use!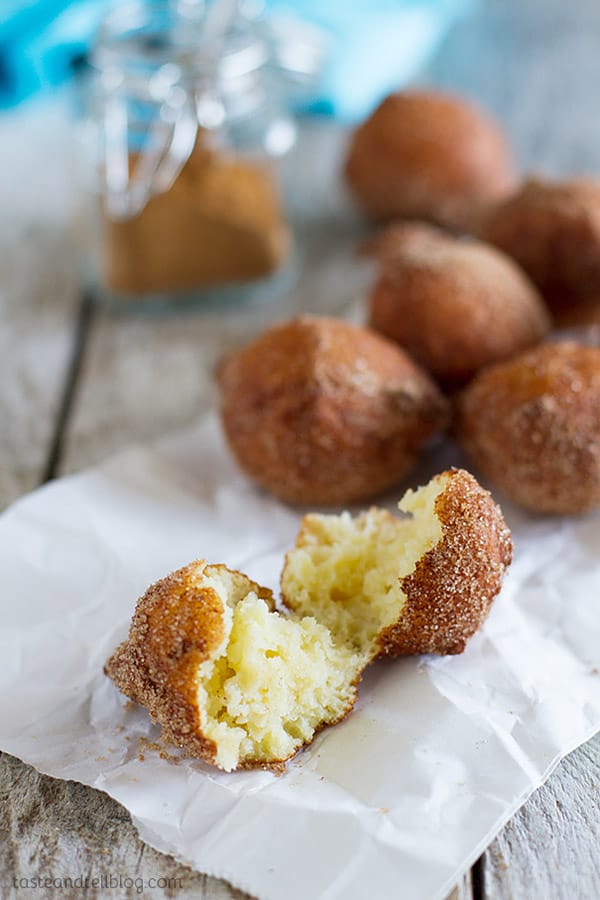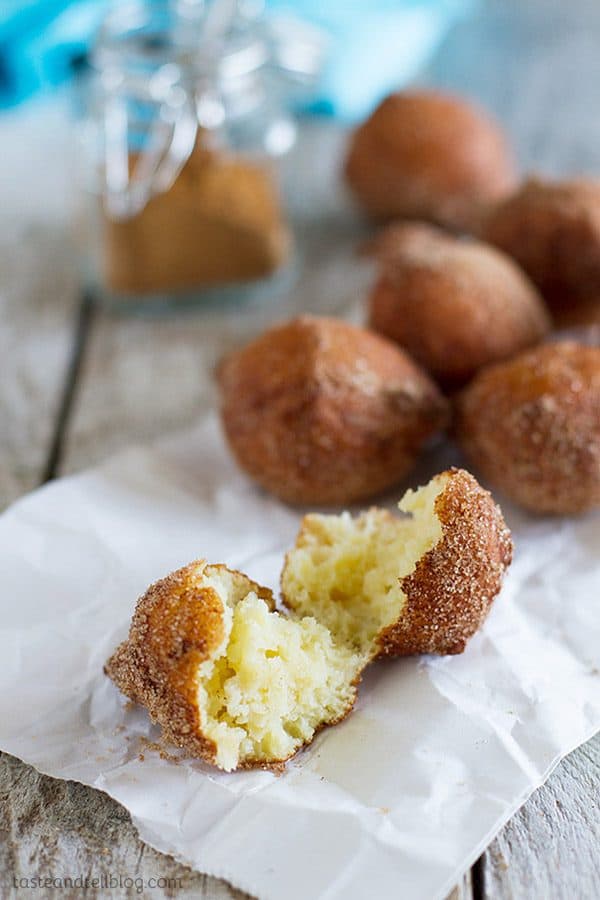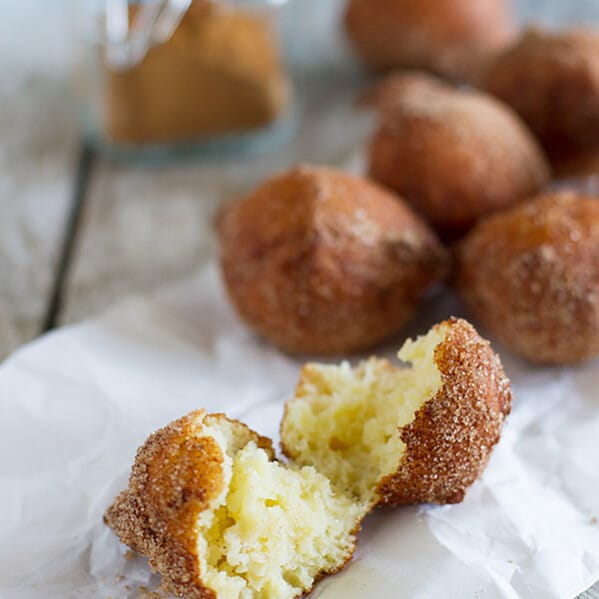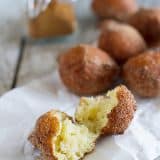 Ricotta Doughnuts
---
Author:
Prep Time: 10 mins
Cook Time: 20 mins
Total Time: 30 mins
Yield: 16-24 doughnuts, depending on the size. 1x
Category: Dessert
Method: Deep Fry
Cuisine: Italian
Description
These ricotta doughnuts are soft and tender and require zero rising time! This is an easy doughnut recipe to make at home.
---
Scale
Ingredients
6 large eggs
1/2 cup granulated sugar
1 pound ricotta cheese
2 1/2 cups all purpose flour
1 teaspoon pure vanilla extract
1/2 cup granulated sugar
2 teaspoons cinnamon
---
Instructions
Heat a large pot of neutral cooking oil (such as vegetable or canola) over medium heat until it registers 350ºF.
While the oil is heating, stir together the eggs, 1/2 cup sugar and ricotta cheese until mostly smooth. Add in the flour and vanilla and stir just until combined.
In another bowl, combine the remaining 1/2 cup sugar and cinnamon.
Using a small ice cream scoop, drop the batter into the hot oil, about 1 tablespoon of batter each. Fry until golden brown and cooked though. Transfer to a paper towel lined plate for a few minutes, then transfer to the bowl with the cinnamon sugar. Toss the doughnuts in the cinnamon-sugar mixture to coat. Continue to cook the doughnuts in batches until all of the batter has been used.
Keywords: ricotta doughnuts, ricotta donuts