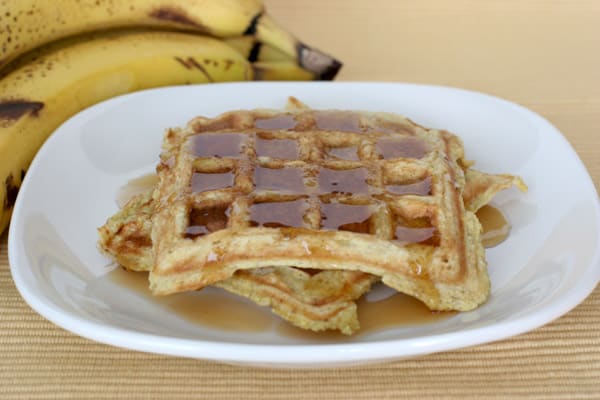 Forget making banana bread with those ripe bananas! Use up your bananas and celebrate National Waffle Week at the same time!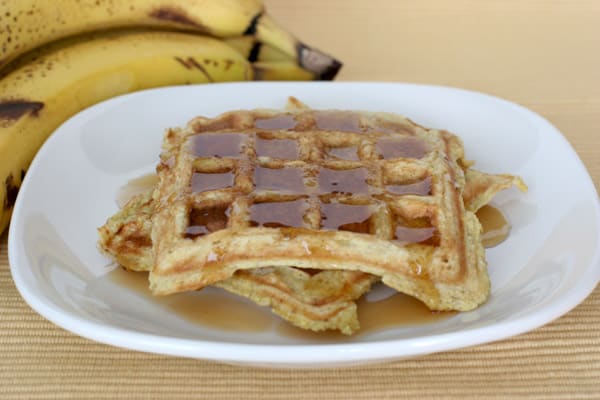 Turn those over-ripe bananas into breakfast with these easy Banana Waffles.
Ingredients
1/3 cup all-purpose flour
1/3 cup yellow cornmeal
1 tablespoon sugar
2 teaspoons baking powder
1/4 teaspoon salt
1 ripe medium banana
1/3 cup water
2 large eggs
2 tablespoons unsalted butter, melted and cooled
vegetable oil for brushing waffle iron
Instructions
In a bowl whisk together flour, cornmeal, sugar, baking powder, and salt.
Quarter banana and in a blender purée with water. Transfer purée to another bowl and whisk in eggs and melted butter. Add flour mixture and stir until combined well.
Heat a well-seasoned or non-stick waffle iron until hot and brush lightly with oil. Pour half of batter into iron and cook waffle according to manufacturer's instructions. Transfer waffle to a baking sheet and keep warm, uncovered, in oven. Make another waffle with remaining batter in same manner.
Serve waffles with syrup.
http://www.tasteandtellblog.com/banana-waffles/
Recipe from www.tasteandtellblog.com