Hot dogs go Mexican with these hot dogs that are topped with guacamole and salsa and wrapped in a flour tortilla.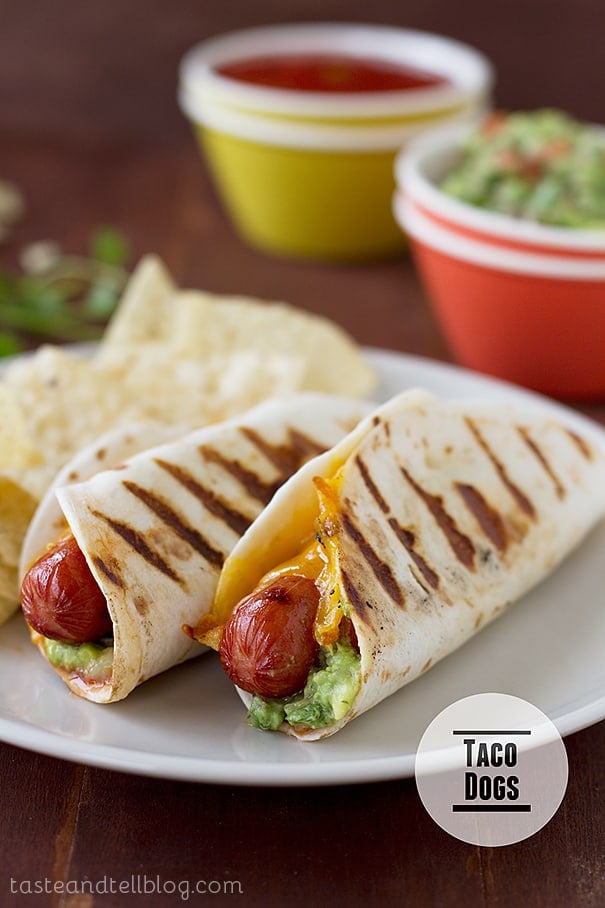 I can't believe we are already at the end of hot dog week. But I do have to say – looking back over the hot dogs this week, I think it's been a success!!
And this last one – it's definitely one that you don't want to miss. I was watching an episode of The Rachael Ray Show, and saw her make these hot dogs, and I knew that I needed them. No question about it. It's no secret that I love tacos and taco inspired dishes, so this was really a no-brainer for me.
Honestly, I'd have a hard time choosing a favorite hot dog from the week, but these I have been craving since I made them. Yep – even after all of these hot dogs, I'd still eat another one of these right now. The idea really is quite simple, so I don't know why it never occurred to me before. But thank you, Rachael Ray, for this one!
My husband was dubious of the tortilla replacing the bun, but that was probably one of my favorite parts about it. And the fact that it has guacamole.
So next time you are having Taco Tuesday, throw these bad boys out there. You won't be sorry.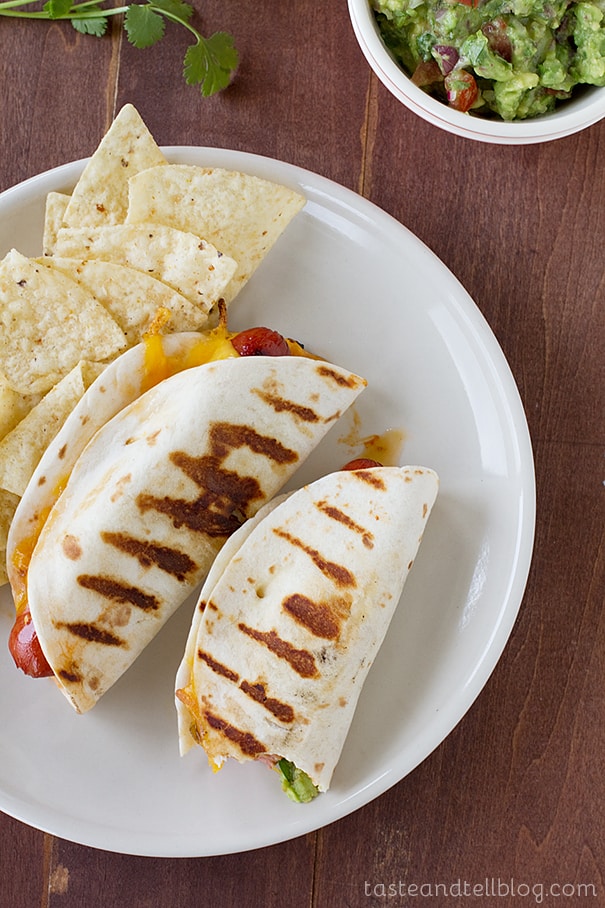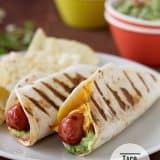 Taco Dogs
---
Prep Time: 15 minutes
Cook Time: 20 minutes
Total Time: 35 minutes
Yield: 8 servings 1x
Description
Hot dogs go Mexican with these hot dogs that are topped with guacamole and salsa and wrapped in a flour tortilla.
---
Scale
Ingredients
8 hot dogs
1/2 cup red onion, finely diced
Salt and pepper
1 avocado, pitted, peeled and smashed
1 tomato, seeded and chopped
Juice of 2 limes
3 tablespoons chopped cilantro
1 1/2 cups shredded cheddar cheese
1/2 cup salsa
8 6-inch flour tortillas
---
Instructions
Heat a griddle or grill over medium heat. Bring about 1/2-inch of water to a boil in a saucepan. Boil the hot dogs until heated through, about 4-5 minutes. Transfer the hot dogs to the grill and cook to crisp up the casings.
Meanwhile, combine the onion with 1 teaspoon of salt and let the salt pull the liquid out of the onions.
Combine the avocado, tomato, lime juice and cilantro. Stir in the onions and any juice that has accumulated. Season to taste with salt and pepper.
Put some salsa and guacamole down the center of each tortilla, leaving a 1/2-inch border around the edges of the tortilla. Place the hot dogs over the toppings, then top with cheese and wrap the tortilla around the dogs. Use toothpicks to secure the tortillas. Spray with cooking spray and grill for a few minutes on each side until brown and crisp.
Hot Dog Week 2013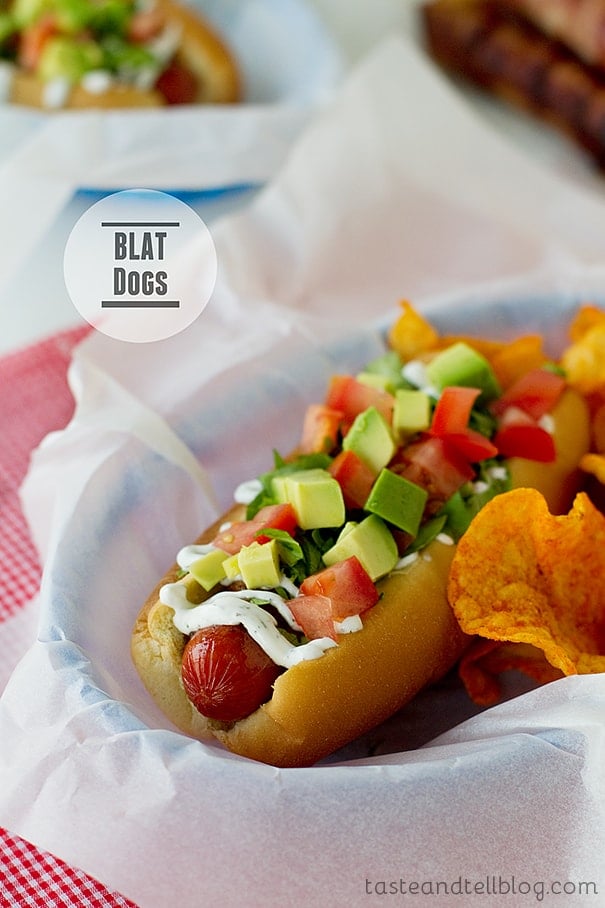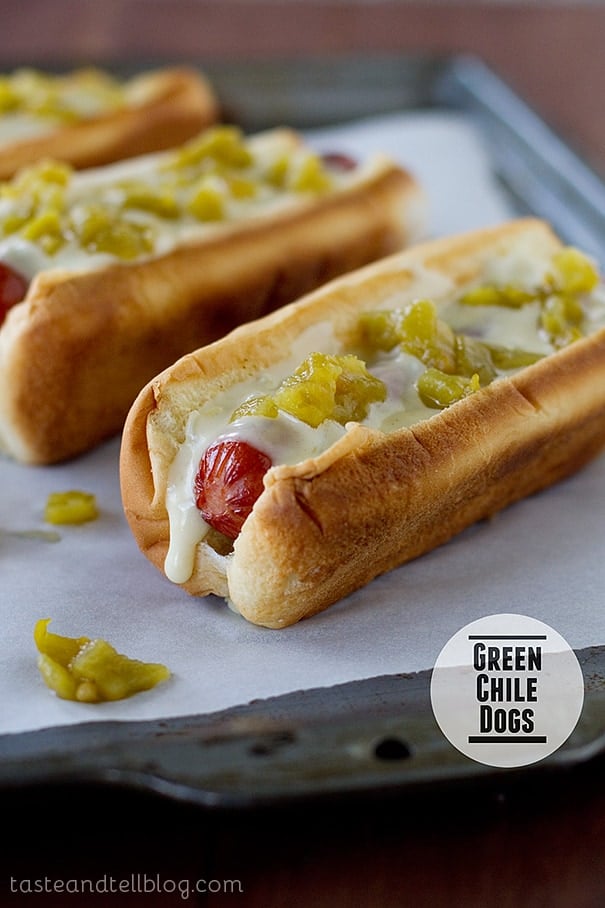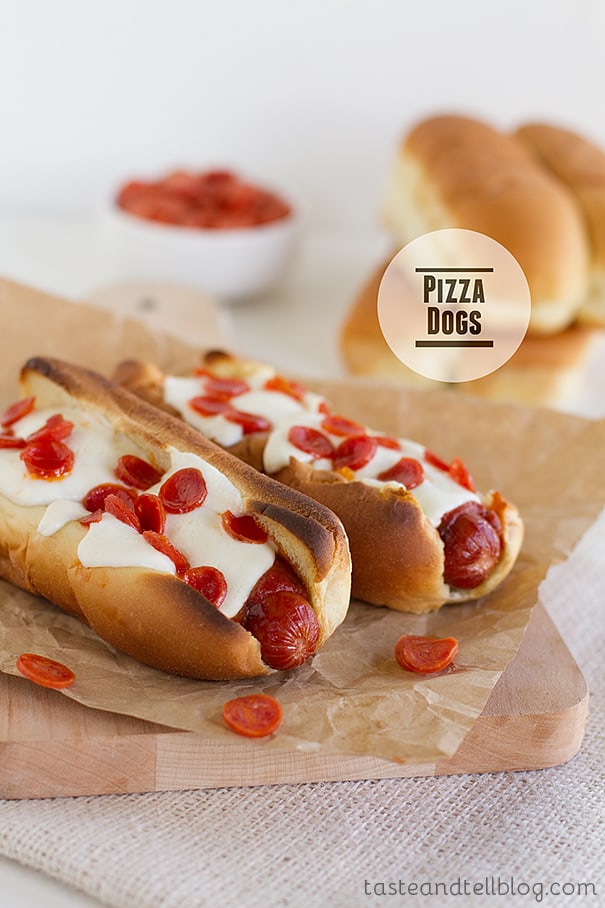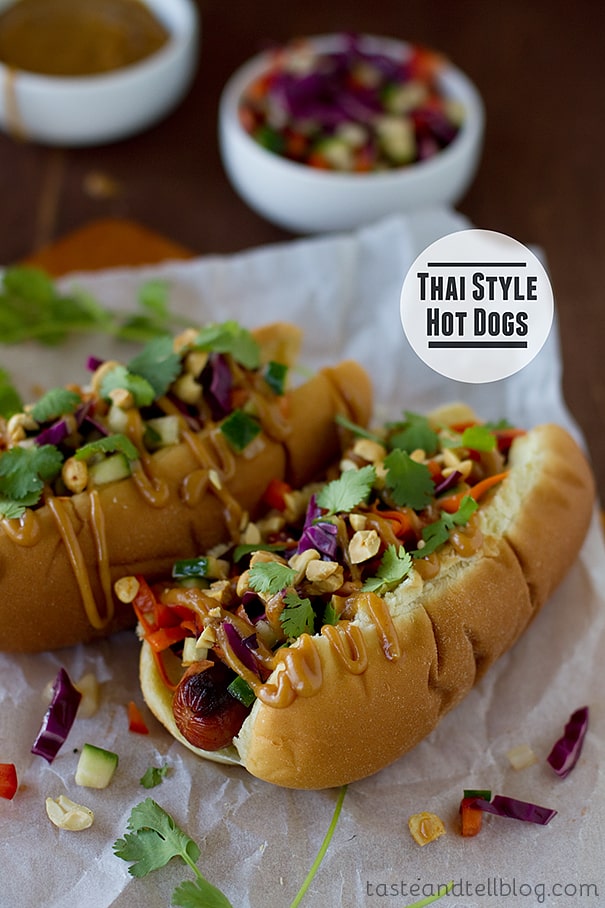 Thursday – Thai Style Hot Dogs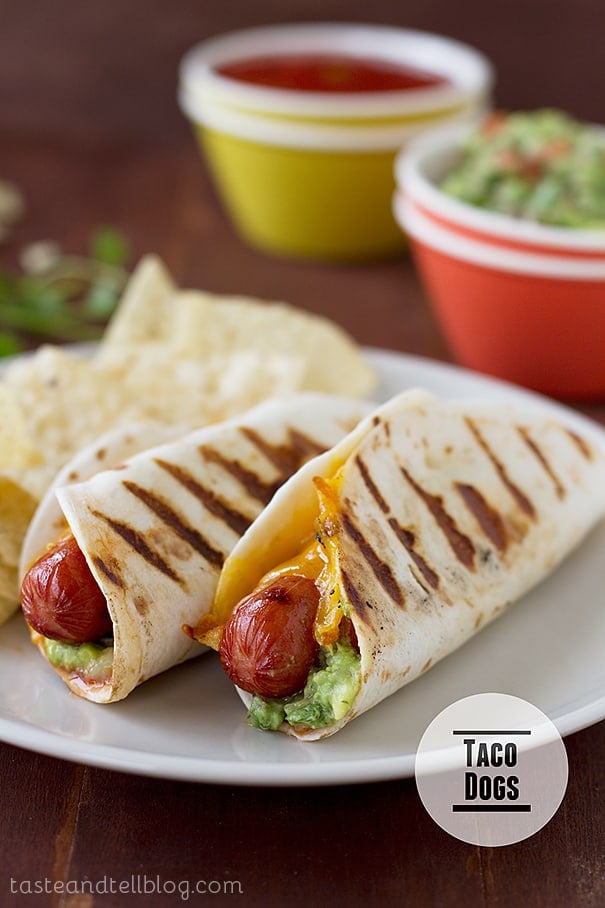 Friday – Taco Dogs
More hot dogs around the web:
Texas Corn Dogs from The Recipe Critic
Buffalo Hot Dogs from Noble Pig
Pretzel Dogs from The Brown Eyed Baker
Mini Corn Dog Muffins from Iowa Girl Eats
Muffuletta Hot Dogs from The Way the Cookie Crumbles