Hot dogs and pepperoni pizza are combined with these kid friendly hot dogs.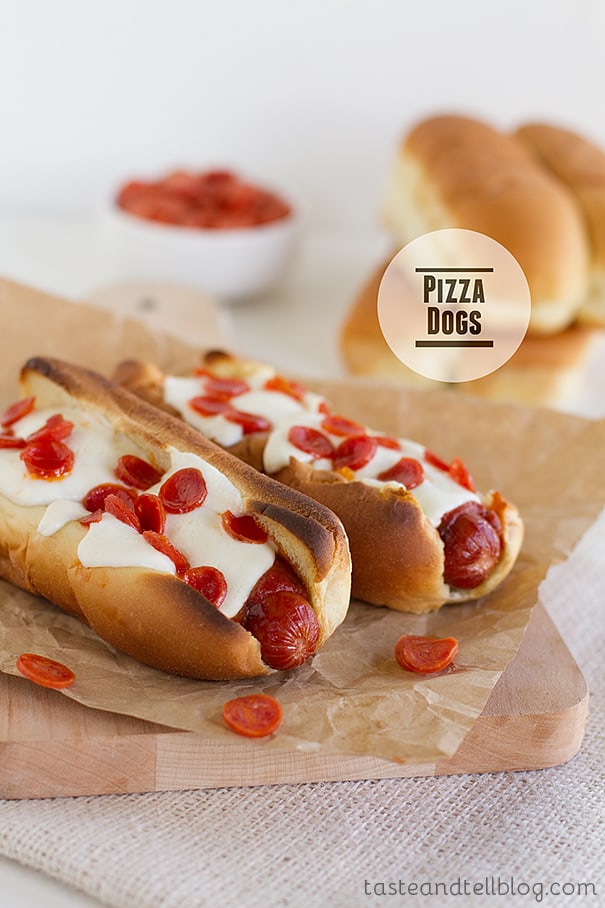 As a food blogger, it's hard when you have kids that are picky eaters. I'm envious of those people who have really young children that will eat anything. But mine will not. Abbi is definitely starting to get more daring, but Easton would rather go hungry than eat most things. Camden, on the other hand – will eat anything. And I cannot feed him fast enough. I sure hope he stays that way!!
You would think that since they are kids, they would love hot dogs. Because what child doesn't love hot dogs?
Well, mine. Kind of.
Abbi likes them fine. But she likes them plain. As in the hot dog and the bun. Nothing else. And Easton? I'll give him a hot dog, and every time, he'll eat the bun and leave the dog behind. So needless to say, they haven't been buying into this whole "Hot Dog Week" thing. Until this hot dog came around.
There is one thing that my kids will always chow down. Ok, two things, because you'd be amazed at how many pancakes they can put down! But the other no fail is pizza. So it's only natural that I'd try to combine their love of pizza with my love of hot dogs.
And the Pizza Dog was born.
This is a 15 minute hot dog. And I pretty much have all of these ingredients on hand all the time. And did I mention how much I loved this hot dog??
So yeah – I can see this one happening at my house on a regular basis!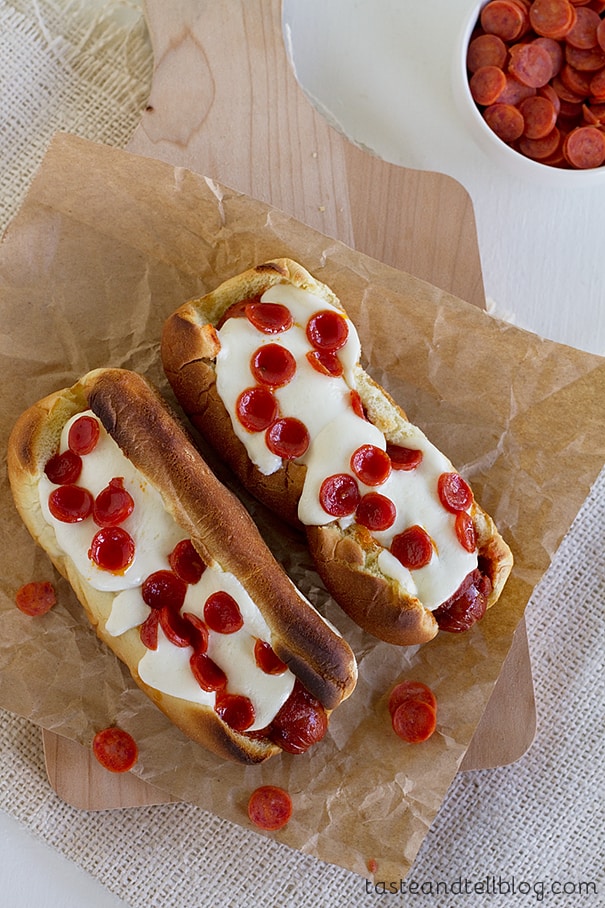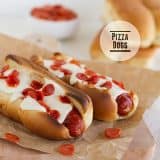 Pizza Dogs
---
Prep Time: 5 minutes
Cook Time: 10 minutes
Total Time: 15 minutes
Yield: 8 hot dogs 1x
Description
Hot dogs and pepperoni pizza are combined with these kid friendly hot dogs.
---
Scale
Ingredients
8 hot dogs
8 hot dog buns
1 cup pizza sauce
8 oz fresh mozzarella, sliced
Mini pepperoni
---
Instructions
Turn on the broiler.
Cook the hot dogs according to your preference. Place a hot dog on each bun. Top each hot dog with 2 tablespoons of pizza sauce, then add a layer of sliced mozzarella. Sprinkle mini pepperoni on top.
Broil until the cheese is melted and the bun is toasted.
More hot dog faves: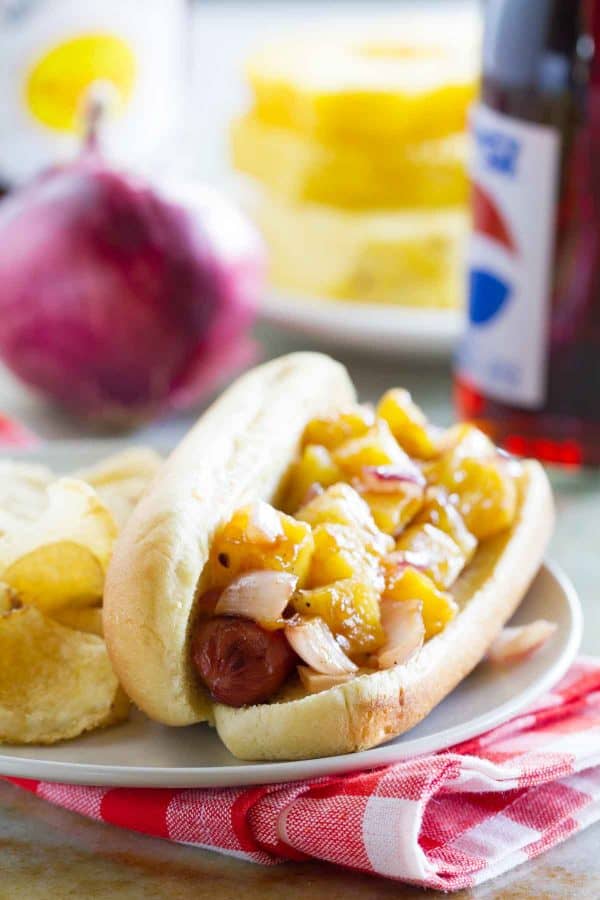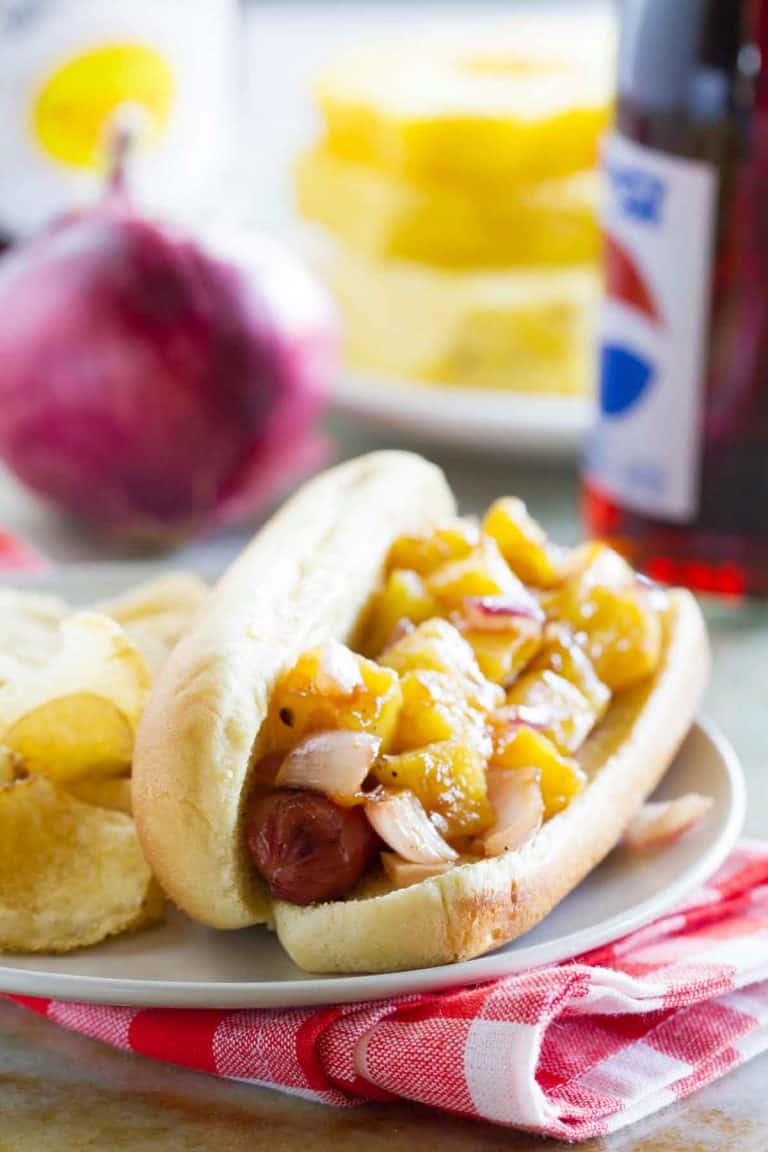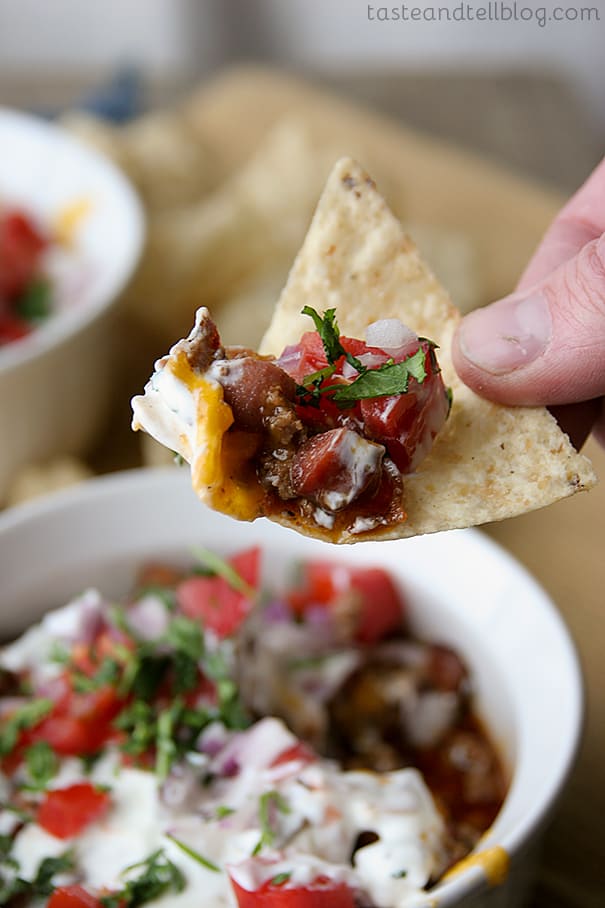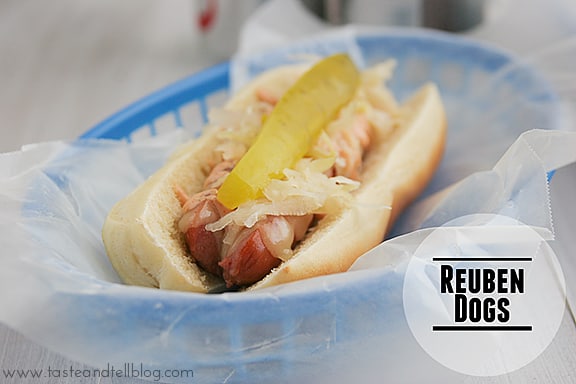 Around the Web:
Green Chile Mole Hot Dogs from A Spicy Perspective
Easy Homemade Corn Dogs from Chef in Training
Hot Dogs with Sriracha and Asian Slaw from Simply Recipes