Perfectly sweet and perfectly tart, this Shortbread Lemon Tart Recipe tastes like the best lemon bars in pie form.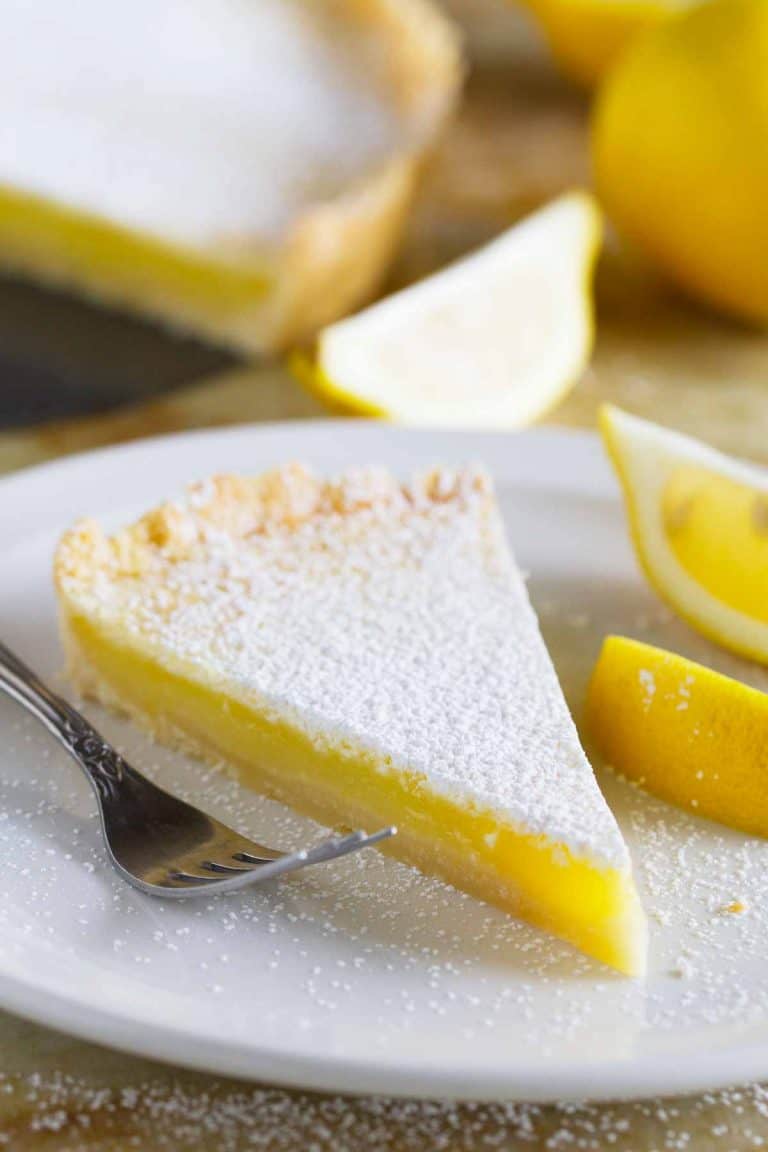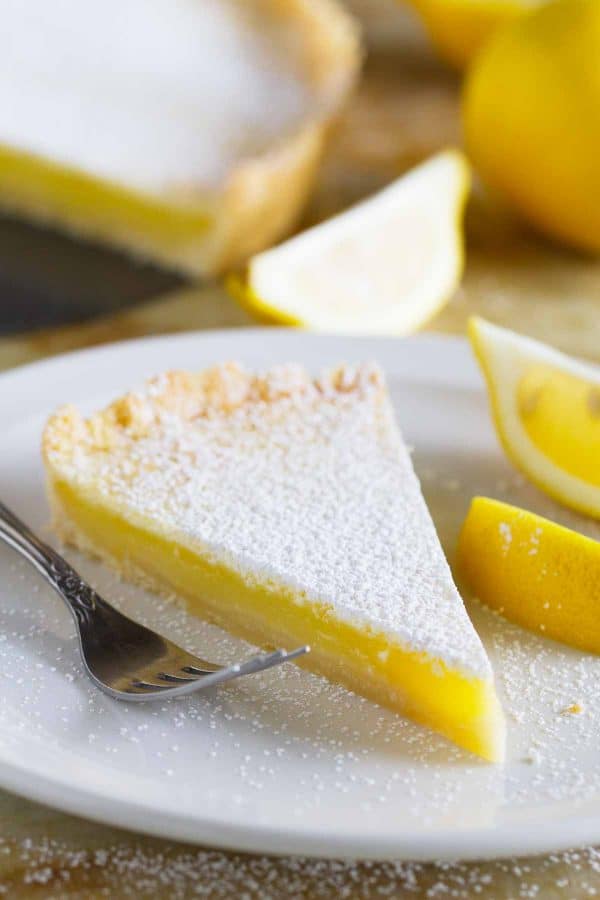 You guys – I almost failed. Back in January, I claimed 2016 as the Year of Pie. I'm a bit pie obsessed, so I thought it would be fun to post a new pie every month. And it has been fun. I've made all kinds of pies, and have even found a few new favorites. I posted a new pie every month, and even two in November.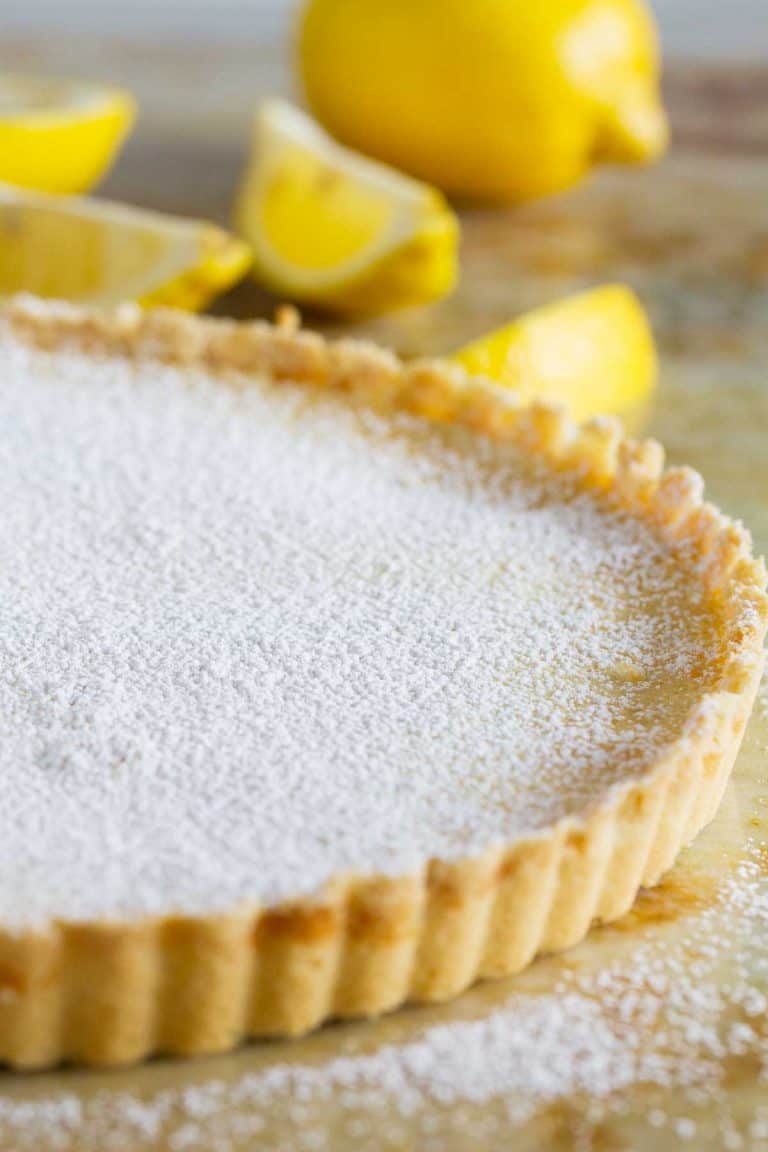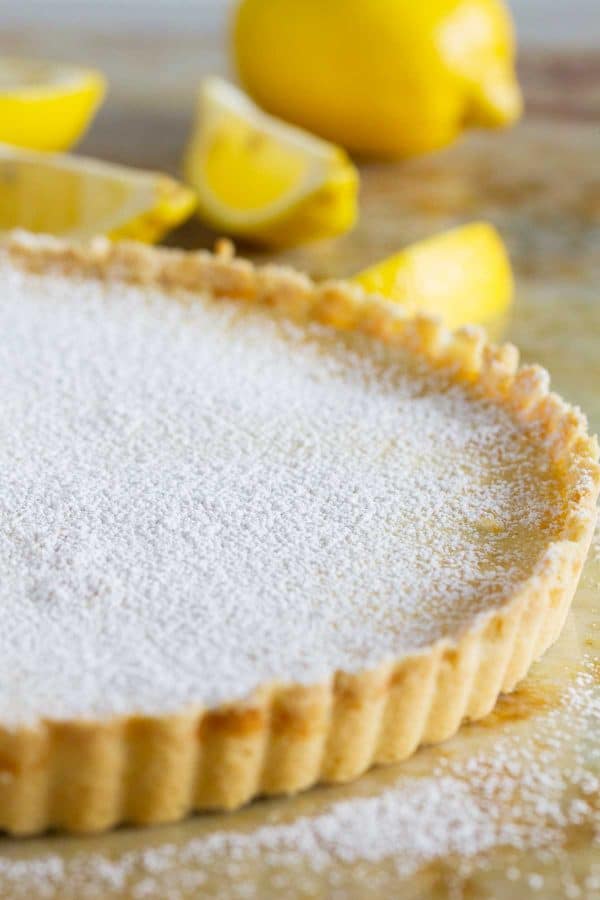 But then December hit. And I almost forgot. After 11 months, I almost failed on the 12th month. I was sitting down, going through my schedule, when I realized that I didn't even schedule a pie for December. Oops.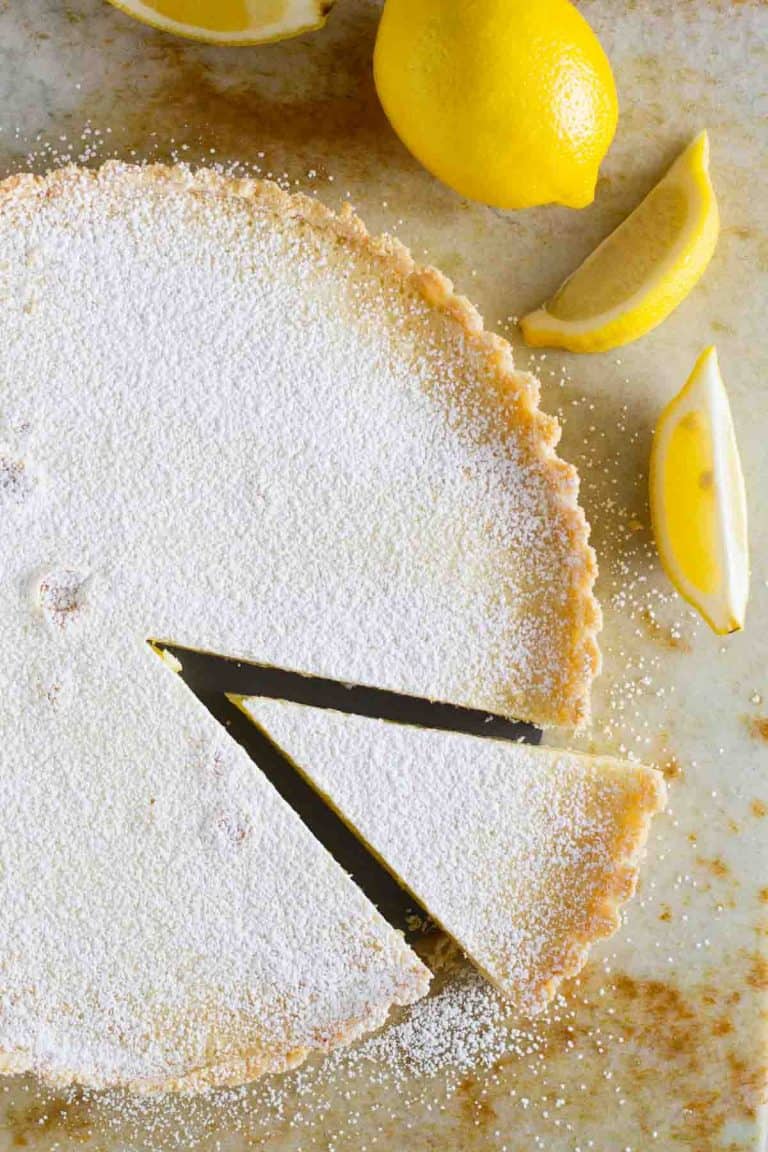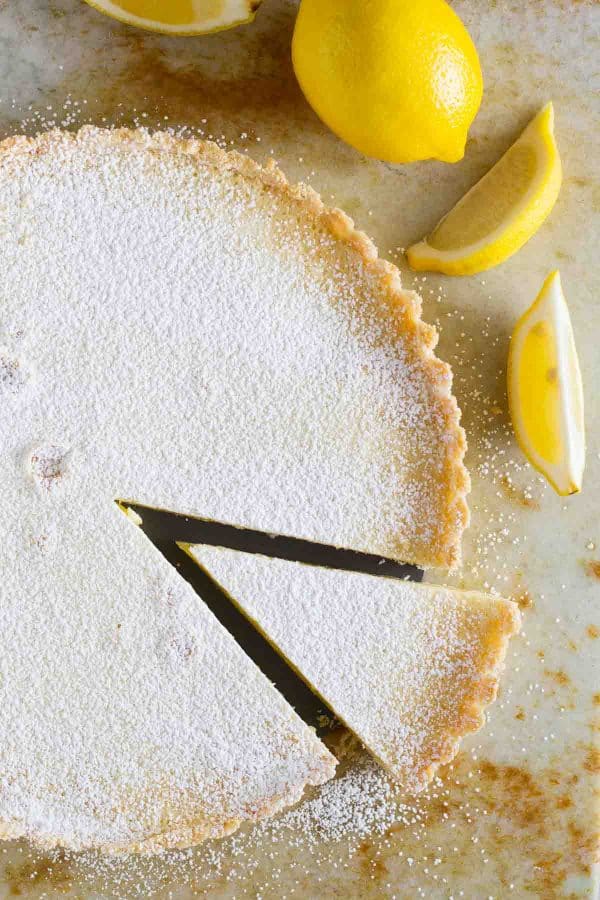 So I went through my growing list of recipes that I wanted to try, and came across an eggnog pie that I've had bookmarked for some time now. I knew that it was late in the month, and that you all would probably be over Christmas recipes by this point, but I wanted to try it anyway. So I made it. It was at night, and in the middle of getting kids ready for bed. I made the filling, and put it in the refrigerator to cool while I put the kids to sleep. When I went to clean up the kitchen later, I noticed the bowl of gelatin on the counter that I was supposed to put in the filling. Big mistake.
So I decided to give it another try. I had enough ingredients, so I whipped up the filling again. And this time, I remembered the gelatin. It was getting late, so I put it into the fridge to cool. And then totally forgot about it. Until the next morning. At this point, the filling was too set up to actually put into the pie crust and make it work. Fail #2.
I'm not a quitter, and I really wanted to try to make this recipe work, so I set to try it for a third time. This time, I didn't forget any ingredients. I didn't forget to assemble the pie. But it was ugly. Like really ugly. And I know it's not all about looks, but it was ugly. I had already decided not to post the pie, and when I sliced into it and took that first bite, I knew it was the right decision, because it wasn't even good. After 3 attempts, the pie didn't even taste good.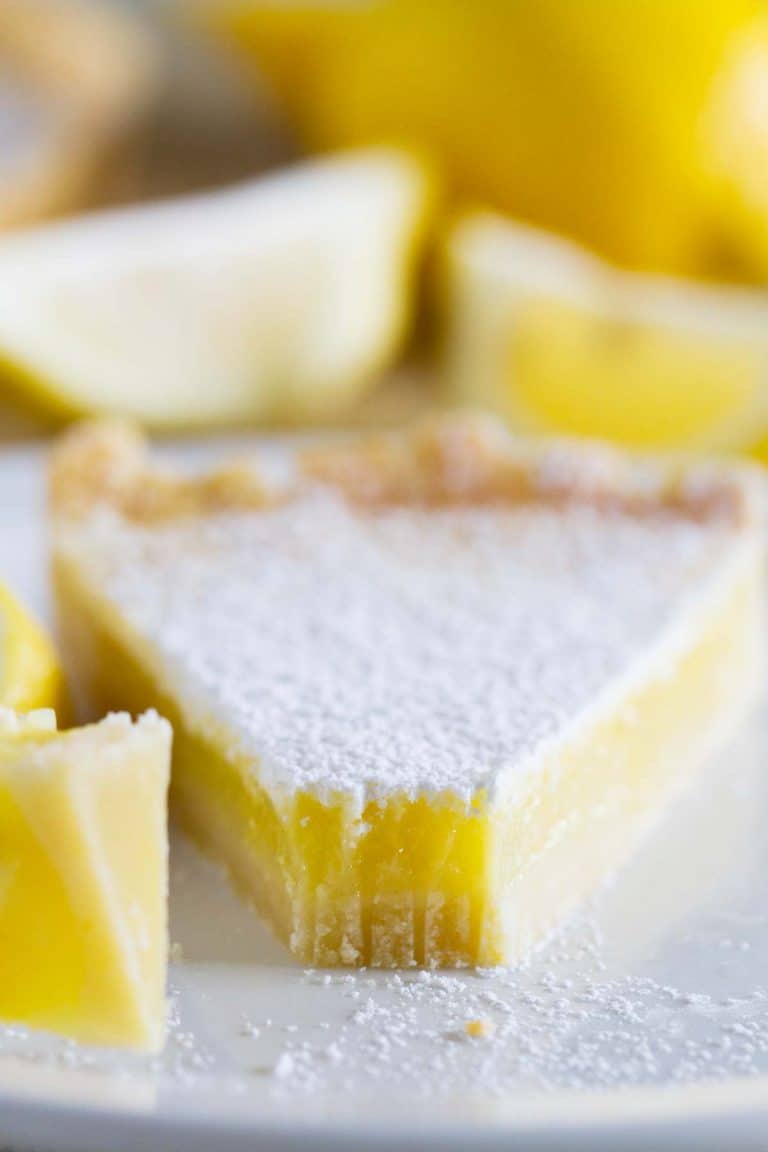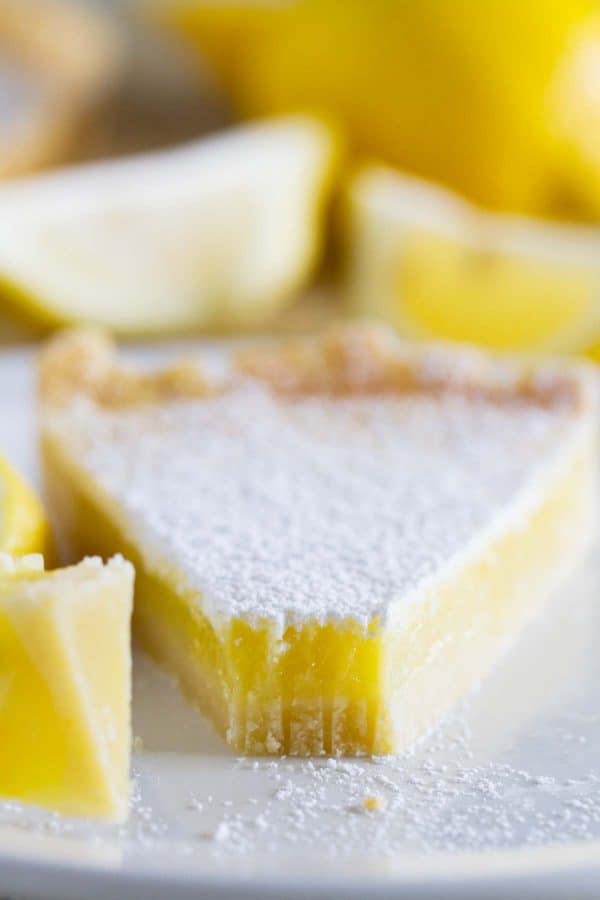 Good thing I knew that this Shortbread Lemon Tart Recipe was good. I actually made this back for Thanksgiving, with full intentions to photograph it and post it then. But then on Thanksgiving, I decided that I wanted to take the day off – no photographing, no working. So that's what I did.
When the eggnog pie didn't work out, I knew I had to make this lemon tart again.
If you are a fan of lemon bars, you will absolutely adore this tart. It tastes just like your favorite lemon bars, but in tart form. This is simple enough for a weekend dessert at home, but sophisticated enough for a holiday dessert. And I couldn't keep my fork away. I could seriously sit and eat this whole tart myself – that's how much I love it.
And there you are – 12 months of pie love. This has been so fun, and believe me – just because the year of pie is ending doesn't mean that there won't be more pies. I'm a true addict so there will definitely be more!!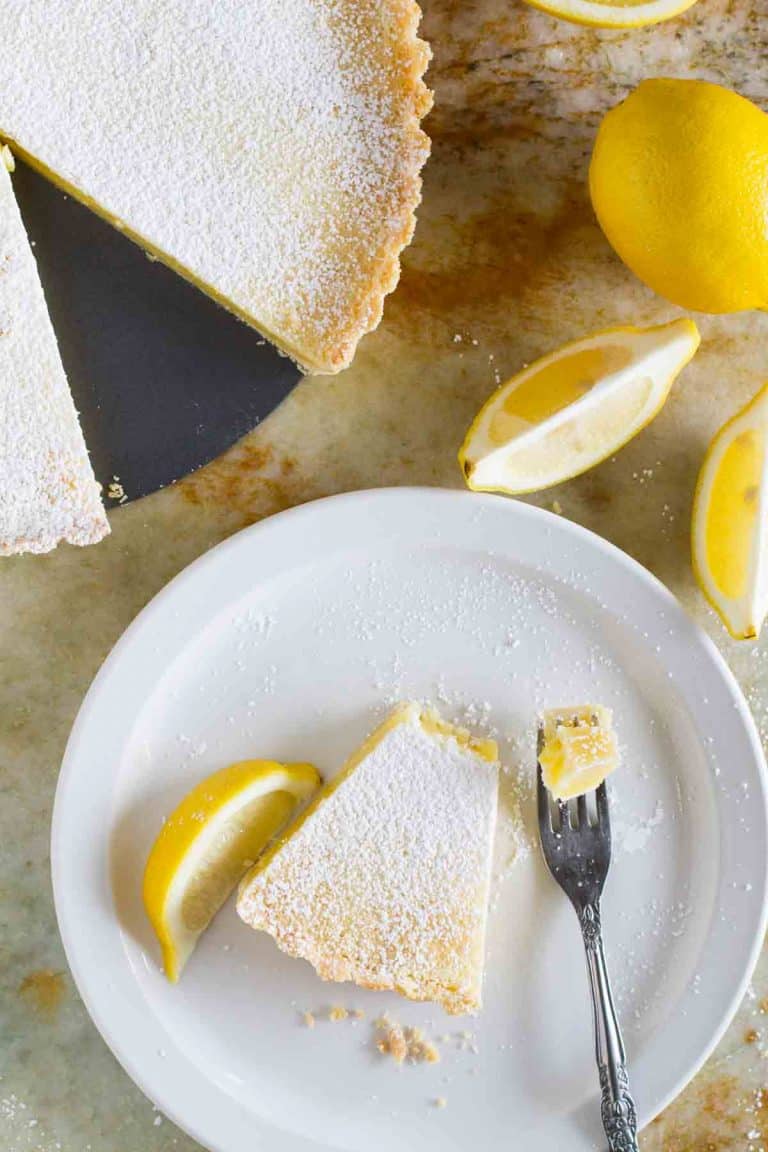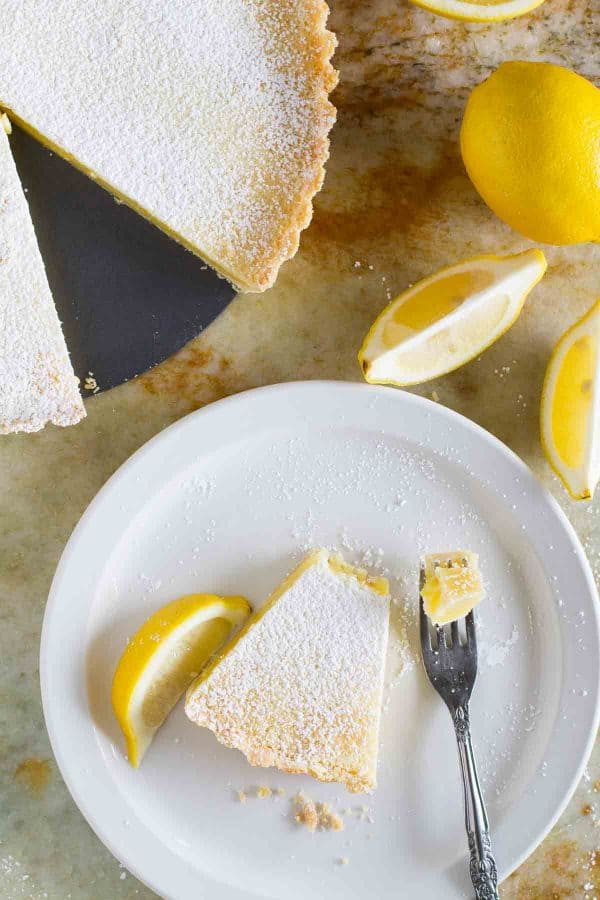 Like what you see here? Make sure you are following Taste and Tell for more recipes and ideas!
Facebook | Pinterest | Instagram | Twitter | Google+ | Weekly Newsletter | Feedly | Bloglovin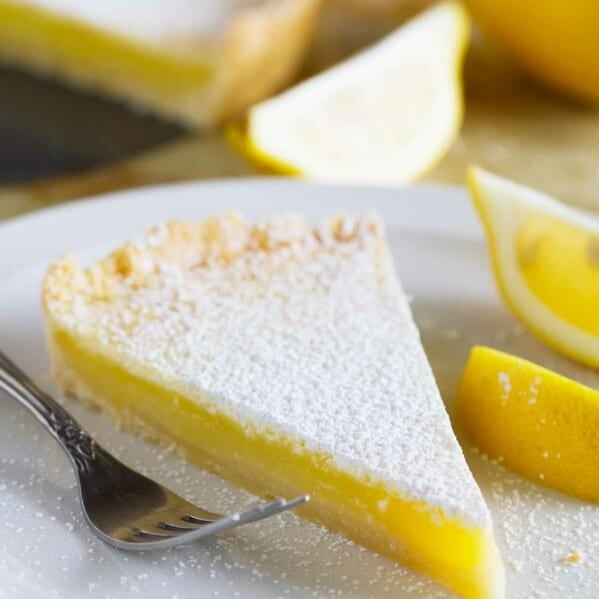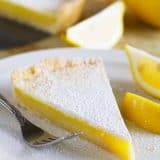 Shortbread Lemon Tart Recipe
---
Author:
Prep Time: 20 mins
Cook Time: 35 mins
Total Time: 55 minutes
Yield: 10-12 servings 1x
Category: Dessert
Description
Perfectly sweet and perfectly tart, this Shortbread Lemon Tart Recipe tastes like the best lemon bars in pie form.
---
Scale
Ingredients
Lemon Filling:
4 large eggs
1/3 cup fresh lemon juice
1 1/2 cups granulated sugar
1 tablespoon lemon zest
1 tablespoon orange zest
1/3 cup butter, melted
powdered sugar, for topping
Shortbread Crust:
2 cups all-purpose flour
1/2 cup powdered sugar
3/4 cup cold butter, cut into cubes
---
Instructions
Preheat the oven to 350ºF.
In a blender, combine the eggs, lemon juice, granulated sugar, lemon zest and orange zest.  Process on high until smooth.  Add the butter, replace the cover, and blend again on high until smooth.  Set aside.
In a food processor, combine the flour and powdered sugar.  Pulse a few times to combine.  Add the butter and continue to pulse until the mixture looks sandy and the butter is fully incorporated into the flour and sugar.
Place an 11-inch tart pan on a baking sheet.  Pour the crust mixture into the pan.  Press the mixture firmly and evenly into the bottom and up the sides of the pan.
Pour the filing into the crust, then transfer the tart into the oven.  Bake until the center is almost set, 30-35 minutes. 
Cool the tart completely.  When ready to serve, sprinkle powdered sugar over the top and cut into slices.
SHOP THIS POST:
More Can't Miss Lemon Desserts: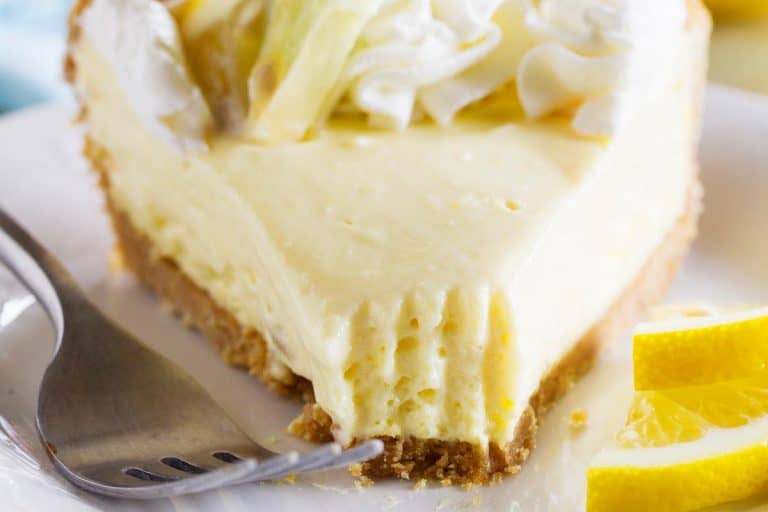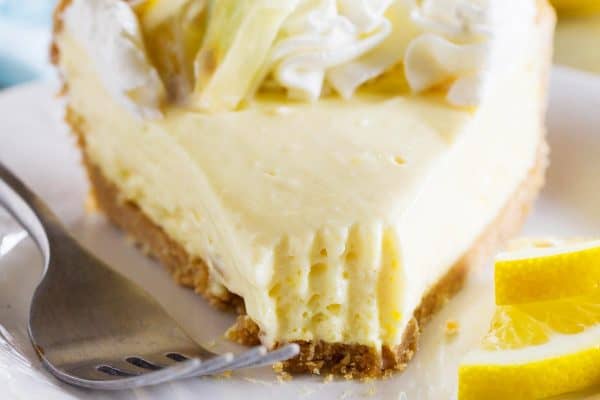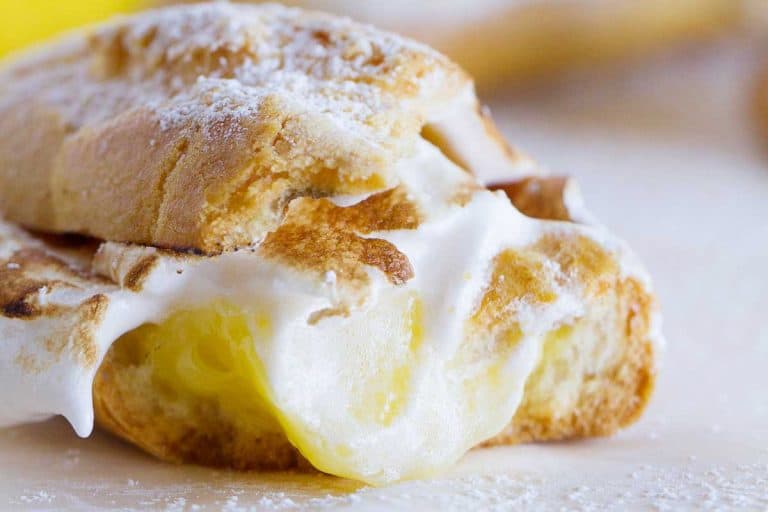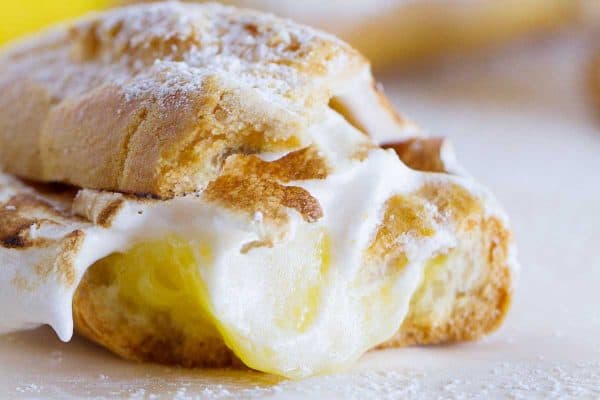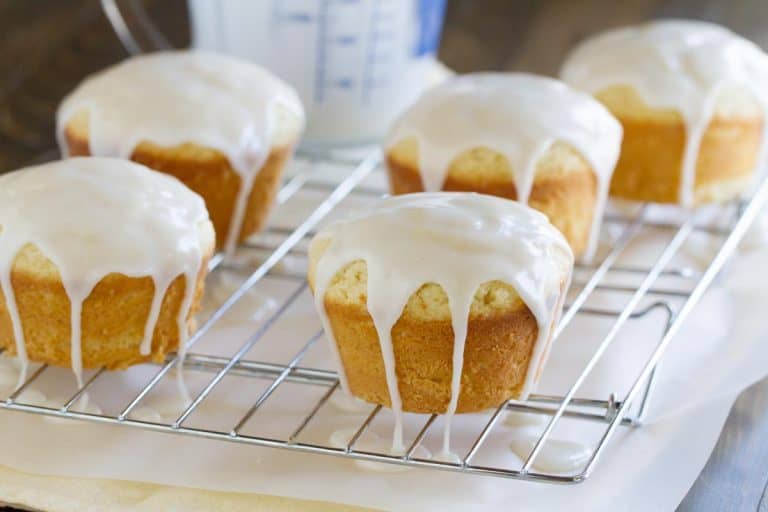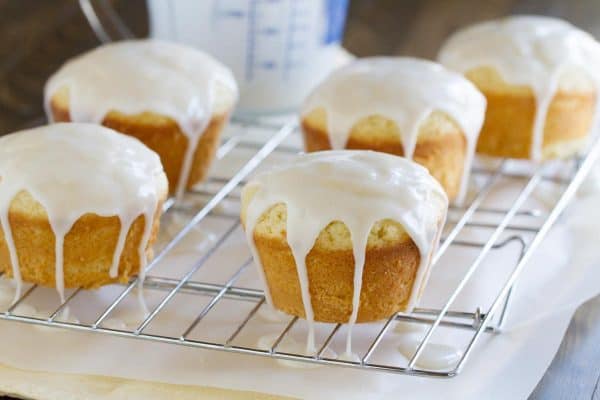 Around the Web:
Creamy Lemon Crumb Bars from Dinner, Then Dessert
Glazed Lemon Butter Cookies from Real Housemoms
Lemon Cheese Cheesecake Pie from Plain Chicken
Don't miss a thing! Follow me on Pinterest to see what I'm pinning!