Red Hot Popcorn – Spice up your snack time with this easy cinnamon coated popcorn.
When snack time hits, I've got all the popcorn favorites! Some others you may love are this Baked Caramel Popcorn or Peanut Butter Popcorn.
I do know one thing. If you make this popcorn, at least double the recipe. Because you will have 5 cups of popcorn one minute, and the next minute you will be wondering what happened to all of it. Because this stuff is addictive. And really – when it comes to popcorn – 5 cups is nothing, right??
I've seen plenty of red hot popcorn recipes before, but this is the first that I had seen that just takes the candy and melts it in some water. Usually, there is butter and corn syrup involved. Which sounds delicious as well, but I loved the simplicity of this recipe. I do have to say that I had a little bit of a hard time getting the candy to completely melt, and I ended up with a small clump of candy left in the end. But it didn't matter, because this popcorn was awesome. And I take an extra step to dry the popcorn in the oven, which isn't totally necessary, but it makes it so that the coating drys and it's not too messy. I can't wait to make this again!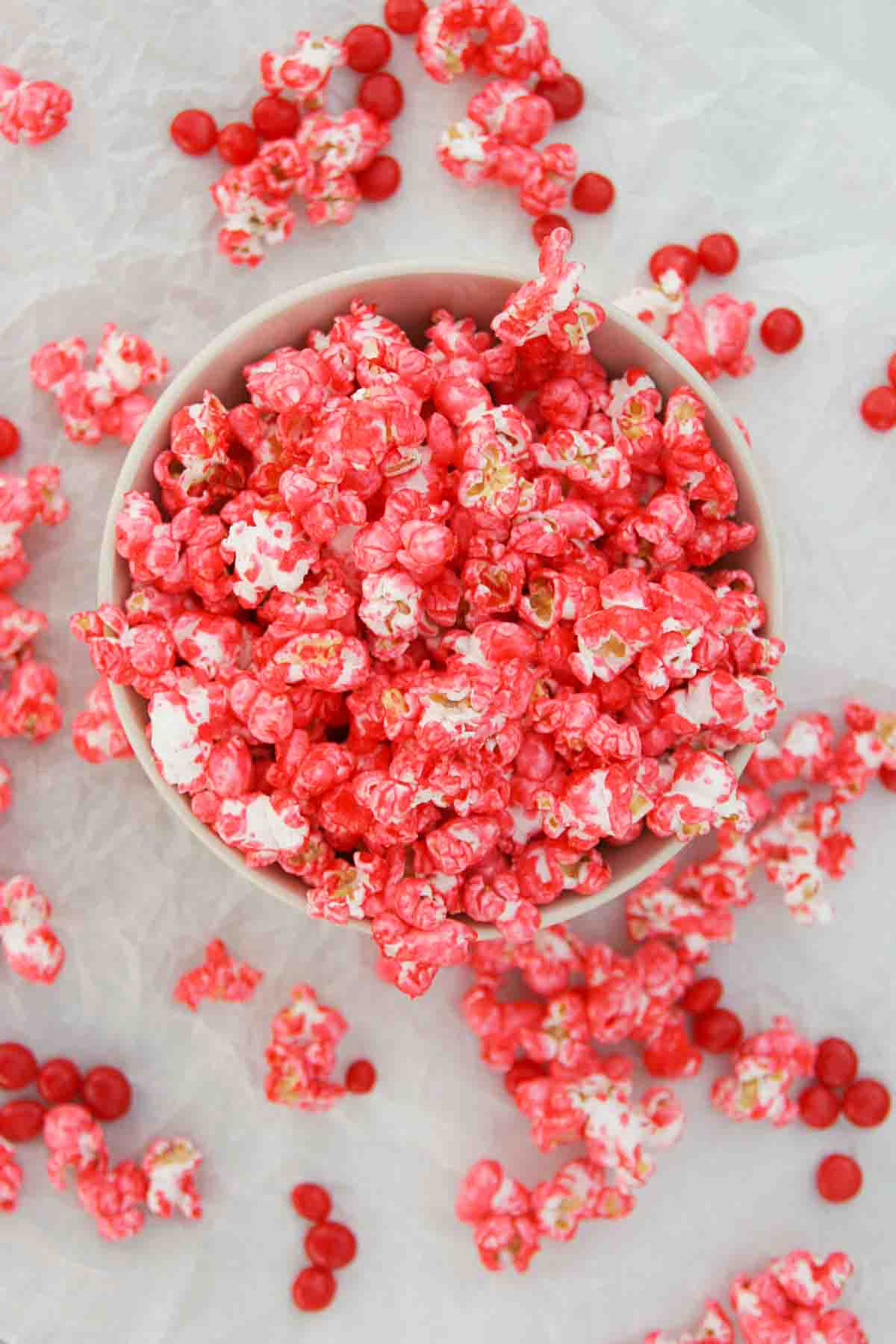 Even More Popcorn Recipes
Muddy Buddy Popcorn
Marshmallow Caramel Popcorn
Chocolate Chip Cookie Popcorn
Peanut Butter, Chocolate, and Cashew Popcorn
Caramel Gingerbread Popcorn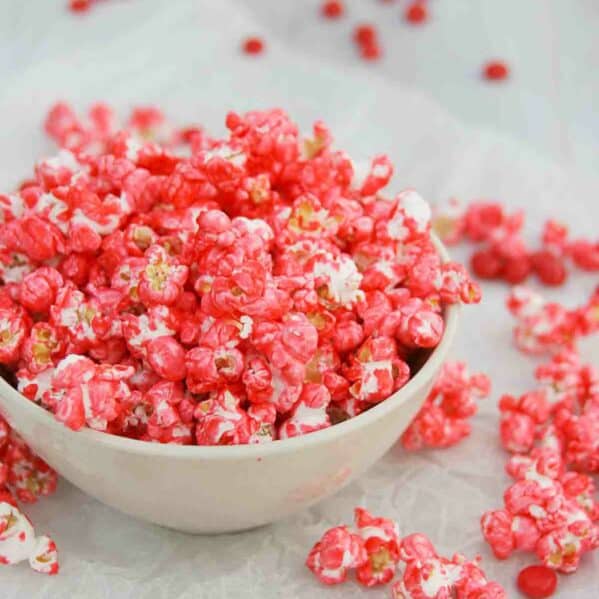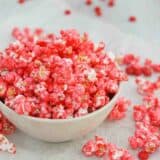 Red Hot Popcorn
---
Author:
Prep Time: 5 minutes
Cook Time: 10 minutes
Total Time: 35 minutes
Yield: 2 servings 1x
Category: Dessert
Method: Baked
Cuisine: American
Description
Spice up your snack time with this easy cinnamon coated popcorn.
---
Scale
Ingredients
5 cups plain popped popcorn
1/4 cup water
1/2 cup red hot candies
---
Instructions
Preheat the oven to 250F. Line a baking sheet with parchment paper.
In a small saucepan, combine the water and red hots. Stir until candy is melted. Spoon over the popcorn, then toss to combine.
Place baking sheet in the oven and bake until the popcorn is almost dry, about 20 minutes, stirring once halfway through.
Recipe Notes:
adapted from Every Day with Rachael Ray October 2012
Keywords: red hot popcorn