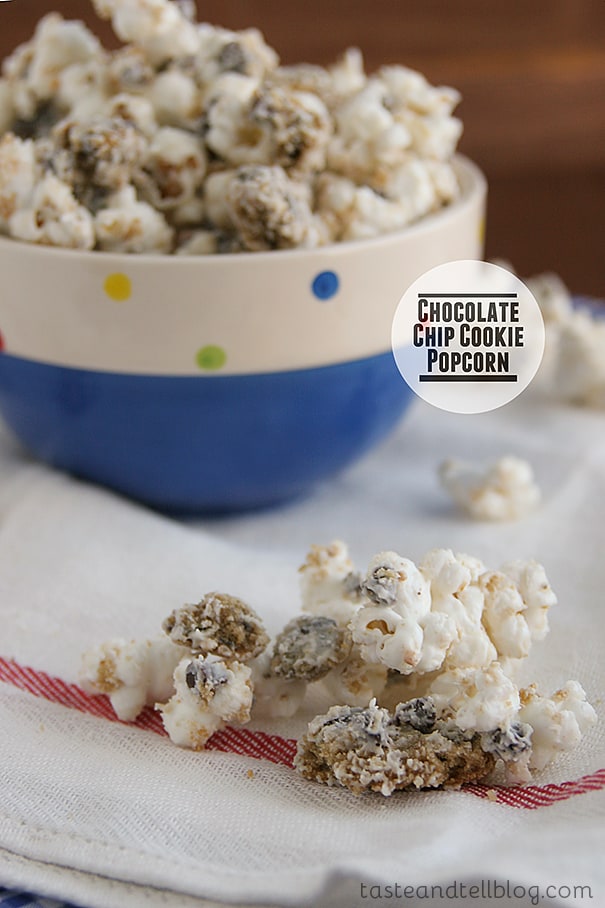 I have to admit – I feel as if my creativity is completely zapped right now. Completely. I don't know if this has something to do with being practically 9 months pregnant. I'm guessing that this little guy is the one to blame, and hopefully it will all come back as soon as he is born.
Well, my friends at Pillsbury recently asked me to "cookie-fy" my favorite dessert, and seriously – for the life of me, I couldn't come up with anything. It was like my brain was frozen. Thank goodness for mothers. I asked my wonderful mother for help, and she delivered!!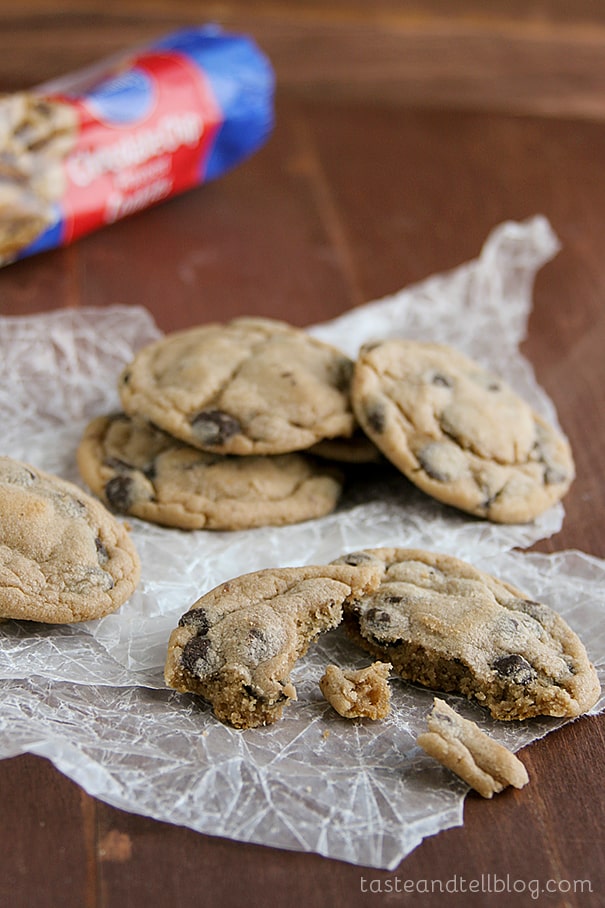 After talking about a few ideas, she mentioned popcorn. With that one single word, I knew I had a winner. We already know that I have a bit of an addiction to coating my popcorn with everything from red hots to peanut butter. Why not throw cookies into the mix?

This popcorn is seriously easy. 4 ingredients. That's it. And it's delicious and addictive – like any good popcorn concoction is supposed to be.  After I made this, I couldn't help but think of other combinations that would be fun – sugar cookies and sprinkles, peanut butter cookies and chocolate chips, snickerdoodles with an extra dose of cinnamon – the possibilities are endless!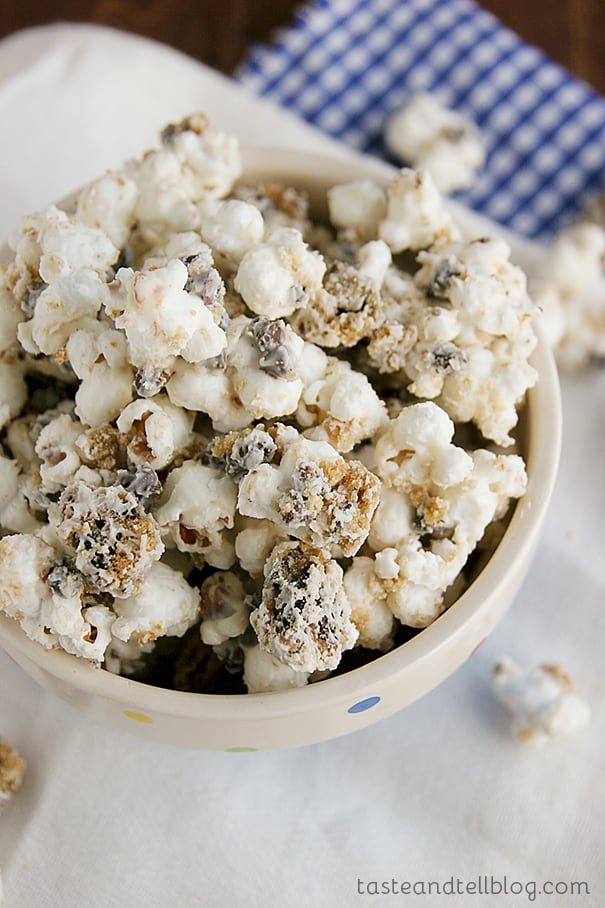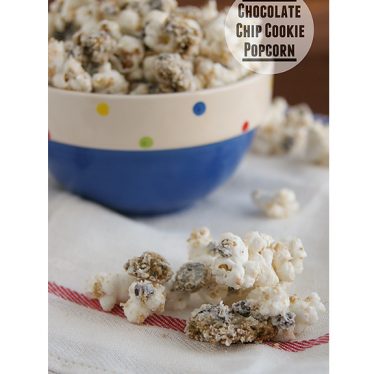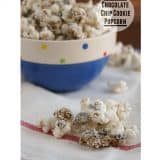 Chocolate Chip Cookie Popcorn
---
Prep Time: 10 minutes
Cook Time: 12 minutes
Total Time: 50 minutes
Yield: 6 servings 1x
Description
Combine 2 favorites – chocolate chip cookies and popcorn – for this super easy snacktime treat.
---
Scale
Ingredients
1/2 package of Pillsbury Chocolate Chip Flavored refrigerated cookie dough – 8 cookies (16.5 oz package)
8 cups popped popcorn
16 oz white vanilla almond bark
1/2 cup mini chocolate chips
---
Instructions
Make 8 cookies from the cookie dough, according to the package directions. Cool completely, then lightly crumble.
Lay out a piece of waxed paper.
Put the popped popcorn in a large bowl. Place the vanilla almond bark in a microwave safe bowl and melt according to the package directions. Pour over the popcorn. Add in the crumbled cookies and the mini chocolate chips. Stir gently to combine.
Pour the popcorn onto the prepared waxed paper. Let cool until the bark sets up, about 20 minutes. Store in an airtight container.
For more great ideas from Pillsbury, make sure you are following them on Facebook!
**This is a sponsored post, but all opinions are my own, as always!**