The perfect snickerdoodle recipe, these snickerdoodle cookies are soft and chewy and full of cinnamon-sugar flavor.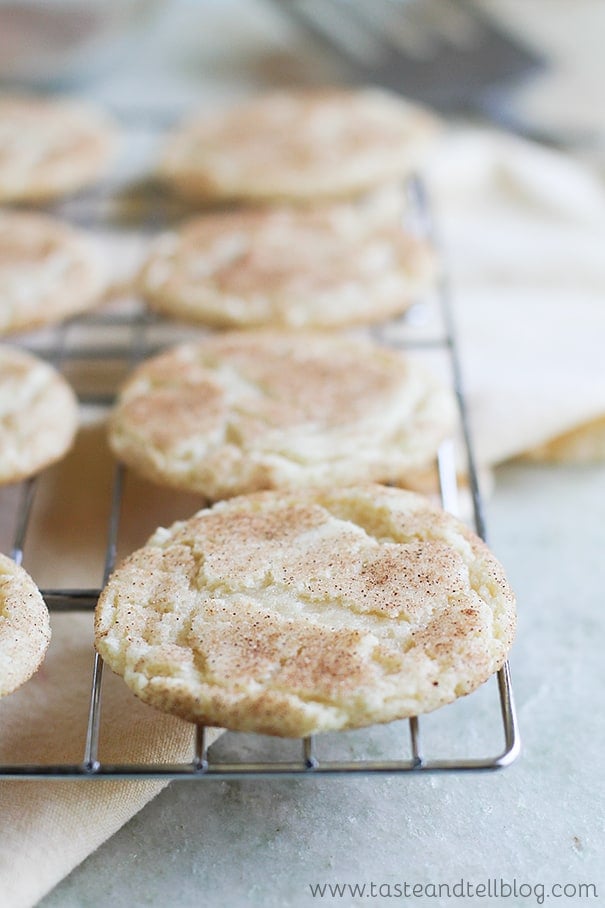 Photos Updated May 2014



Originally published May 17, 2007 – When I first made these cookies back in 2007, they instantly became a favorite, and they still are today. This has become my go-to snickerdoodle. I brought some to a family picnic recently, so I thought I'd snap a few new photos and reshare the recipe today. The secret to these cookies is to make sure they are not overcooked. I will even take a minute or two off of the cooking time sometimes! And my favorite is making the cookies twice the size as usual – they are soft and cinnamon-y and just perfect!!
I don't know who Mrs. Sigg is, but she can come over to my house whenever she wants……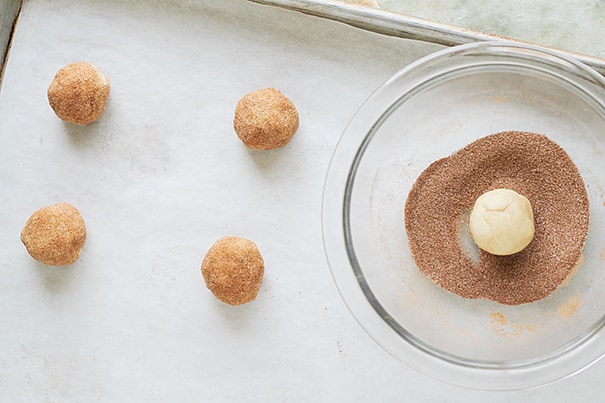 I felt like making cookies. I don't know why – we have tons of them in the house right now and I have been trying to watch my sugar intake – but I was in the mood to make cookies. I even brought a cookie cookbook back to work with me after lunch to find a recipe to try. I called my husband to ask him what his favorite kind of cookie is (I can't believe I didn't even know his favorite cookie!!) He told me the top 3 were: 1 – Peanut Butter, which I didn't want to make since the Basketball Team Cookies I made previously had peanut butter in them. 2 – Doubletree Cookies, which I still need to perfect. They sounded good, but didn't quite make the cut. 3 – Snickerdoodles, which sounded perfect the second he mentioned them. I had actually been really craving snickerdoodles since making Peabody's Snickerdoodle Muffins. I even had some extra cinnamon/sugar mixture hiding in the cabinet.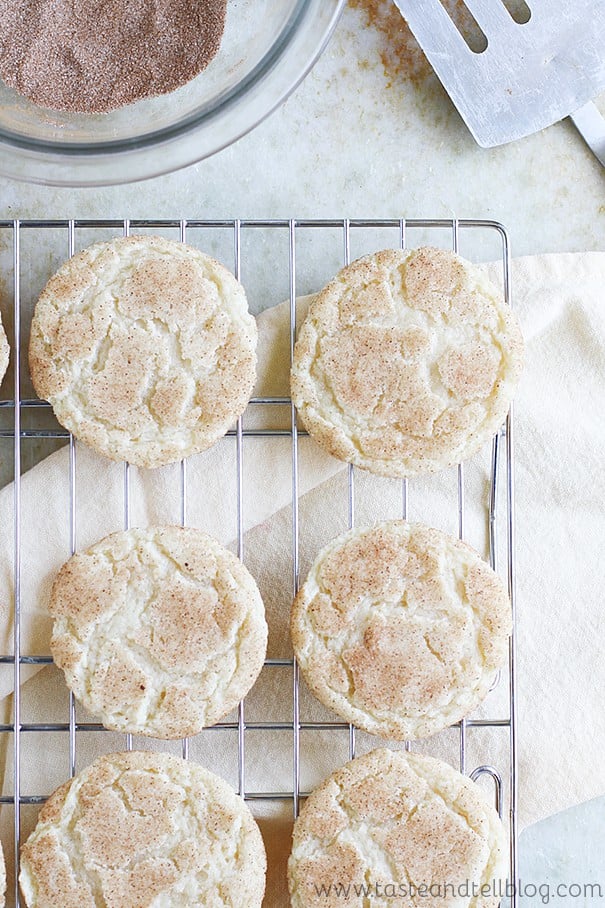 So I looked through the cookbook I brought – to find that it did not have a single snickerdoodle recipe. I went to my next trusted spot – allrecipes.com. I found a highly rated recipe – Mrs. Sigg's Snickerdoodles. So many of the reviews claimed these cookies were the best recipe ever, so I thought I'd give it a try. I followed the recipe exactly, except for the cinnamon sugar mixture (because I used my leftovers.) Many of the reviews said that it made a better cookie if you hand mix everything – don't use a mixer. Now, I don't own a stand mixer (and I am very sad about that) but I am quite fond of my hand mixer. I decided to follow the reviews, as well as cooking the cookies for exactly 8 minutes like so many people said.
I don't know how much it would change the recipe if I would have used my hand mixer, but believe me – I'm not even going to try. This recipe is PERFECT just the way it is. These were seriously the best snickerdoodles I have ever had, and quite possibly the best cookies I have ever made. I would highly recommend trying out this recipe the next time you have a craving for cookies!!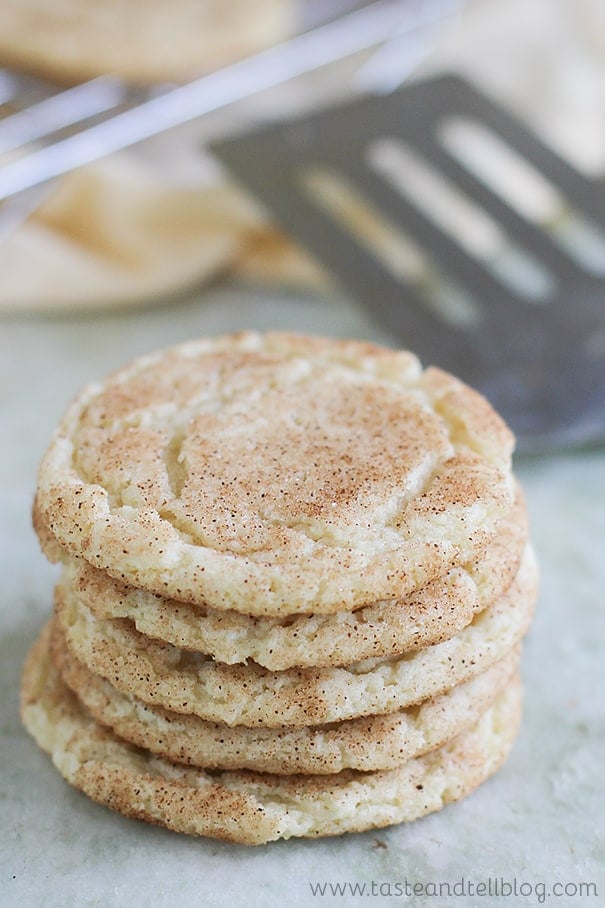 Like what you see here? Make sure you are following Taste and Tell for more great recipes and ideas!!

Facebook ** Pinterest ** Twitter ** Instagram ** Google+
or you can subscribe to my newsletter or subscribe through your favorite reader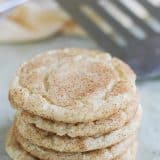 Mrs. Sigg's Snickerdoodles
---
Prep Time: 15 minutes
Cook Time: 8 minutes
Total Time: 1 hour
Yield: about 48 cookies 1x
Description
The perfect snickerdoodle recipe, these cookies are soft and chewy and full of cinnamon-sugar flavor.
---
Scale
Ingredients
1/2 cup butter, softened
1/2 cup shortening
1 1/2 cups white sugar
2 eggs
2 teaspoons vanilla extract
2 3/4 cups all-purpose flour
2 teaspoons cream of tartar
1 teaspoon baking soda
1/4 teaspoon salt
2 tablespoons white sugar
2 teaspoons ground cinnamon
---
Instructions
Preheat the oven to 400F.
Cream together the butter, shortening, and sugar. Add in the eggs and vanilla. Stir in the flour, cream of tartar, baking soda and salt.
Mix together the 2 tablespoons of sugar and 2 teaspoons of cinnamon in a small bowl. Roll the dough into tablespoon sized balls and roll in the cinnamon sugar mixture. Place on ungreased baking sheets, at least 2 inches apart.
Bake for 8-10 minutes, or until just set on the edges. Remove immediately from baking sheets to cool completely.