If you raised your hand, (which I'm guessing just about every single one of you did), then you are in luck. How about a whole month worth of pancake recipes, plus some great giveaways mixed in, too??
No, I'm not doing a month worth of pancakes. (Although I did just come up with 5 other pancake recipes that I did for some freelance work. Between all of those and these pancakes, I have a whole freezer worth of pancakes to keep me happy for quite some time!) But if you head over to Rachel Cooks, you'll be able to find all kinds of great pancake recipes, all month long.
Including these Morning Glory Pancakes that I came up with. Inspired by one of my favorite muffins, I thought that I'd see how the flavors translated into pancakes. I was a very happy girl – because I loved these!! And since they are packed with all kinds of goodness, (apples, carrots, raisins, coconut), I felt pretty good about eating them, as well.

Want the recipe? Head over to Rachel Cooks today! Make sure you keep an eye on her blog – she'll have them coming at you all month long. And if you still want more pancakes, here are some of my favorites!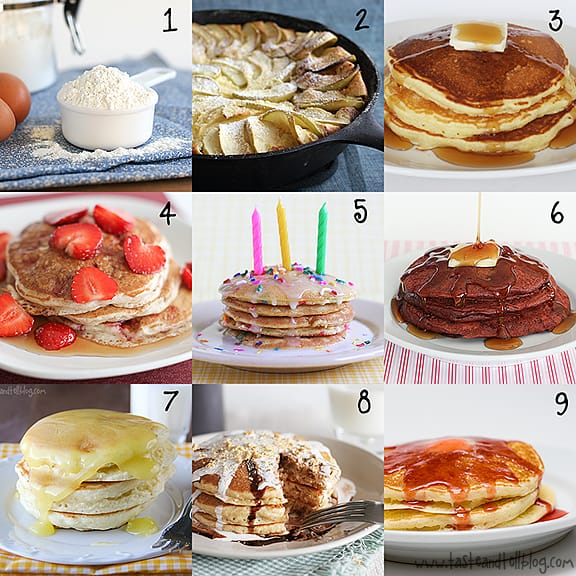 1 – Make Your Own Pancake Mix * 2 – German Apple Pancake * 3 – Corn Cake Pancakes * 4 – Strawberry Pancakes * 5 – Birthday Cake Pancakes * 6 – Red Velvet Pancakes * 7 – Pancakes with Lemon Sauce * 8 – S'mores Pancakes * 9 – Strawberry Syrup for Pancakes