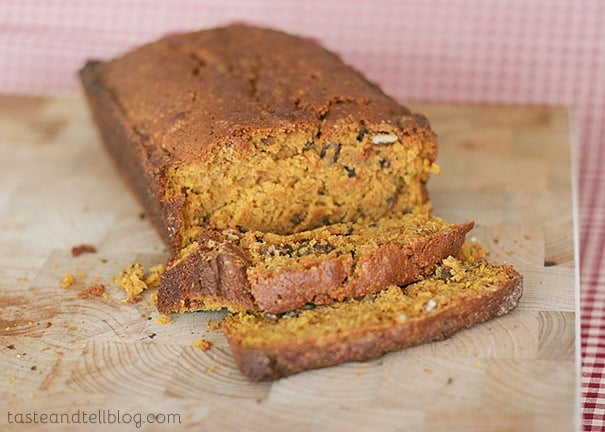 This cookbook got a good workout this month. Not only were there 5 Fridays – so 5 recipes from this book, I decided to whip up one more from some ingredients I had on hand last night. It's kind of funny, too, that I would go gung-ho on this book, because the recipes have been a bit hit or miss for me.
I said it earlier this month, but my recipe-picker must have been off. Looking over the reviews of The Deen Family Cookbook on Amazon, I would think that something is wrong with me, but then again, there are only 11 reviews there as of today. I did have 2 recipes that didn't work out so well for me, but I did have others that were fantastic. So really, I'm a bit torn on this book.
Would I say that you should run out and buy this cookbook? Well, the jury is still out on that one. It is a book that is full of recipes that I really want to try. And usually when I have a few recipes out of a book that don't turn out very well, it makes me not want to use the book anymore, but this one still has me coming back for more. (In fact, I have another meal on the menu for this week from this book!) So stay tuned for more from this book, and hopefully the recipes will just get better!
I'm including this "bonus" recipe for Pumpkin-Nut Bread from this book. I'm a believer that pumpkin can be used year-round, not just at Thanksgiving. (The stack of cans of pumpkin in my pantry probably influenced my decision as well!) I've made pumpkin bread many times, so really, I wasn't expecting a whole lot from this, but it was surprisingly delicious and moist. A word of caution, though – the recipe says to bake it for up to an hour and 15 minutes – mine was plenty done at 1 hour.
Recipe rating: 4.25 out of 5
Average recipe rating for The Deen Family Cookbook: 3.775 out of 5
Cousin Johnnie's Red Velvet Whoopie Pies
Spicy Salmon and Corn Cakes with Mango Tartar Sauce
Corrie's Thai-Style Chicken and Veggies
Tiny Sausage-Tomato Bites
Toffee-Coconut Rocky Road Bars
And the Cookbook of the Month for June is:
Martha Stewart's Cupcakes. Yes, I know it hasn't even come out yet, but it will be coming out tomorrow, and with the successes I've had from Martha's other cookbooks, you can bet I'll be baking from this one!! I actually didn't even know about this book until a few days ago, and had actually already purchased another book for this month, but once I heard about this, I knew it would be the next featured book! And I can't wait!
Jodi's Pumpkin Nut Bread
from The Deen Family Cookbook
Makes 1 loaf
1 3/4 cups all-purpose flour
1 1/2 cups sugar
1 teaspoon baking soda
3/4 teaspoon salt
1/2 teaspoon freshly grated nutmeg
1/2 teaspoon ground cinnamon
1 cup pumpkin puree
2 eggs, lightly beaten
1/4 cup vegetable oil
4 tablespoons (1/2 stick) butter, melted
3/4 cup chopped pecans, lightly toasted
Preheat the oven to 350F. Lightly grease and flour a 9×5-inch loaf pan.
Sift the flour, sugar, baking soda, salt, nutmeg and cinnamon in a medium bowl. Make a well in the middle and add the pumpkin, eggs, oi and melted butter. Stir until just combined. Fold in the nuts.
Pour the batter into the prepared pan. Bake until the bread is golden on top and a sharp knife inserted in the center comes out clean, about 1 hour and 15 minutes. Transfer the pan to a rack and turn the loaf out the pan once it is cool.