This easy Panini sandwich is filled with turkey, ham, cheese and pepperoncini, and a delicious balsamic mayonnaise.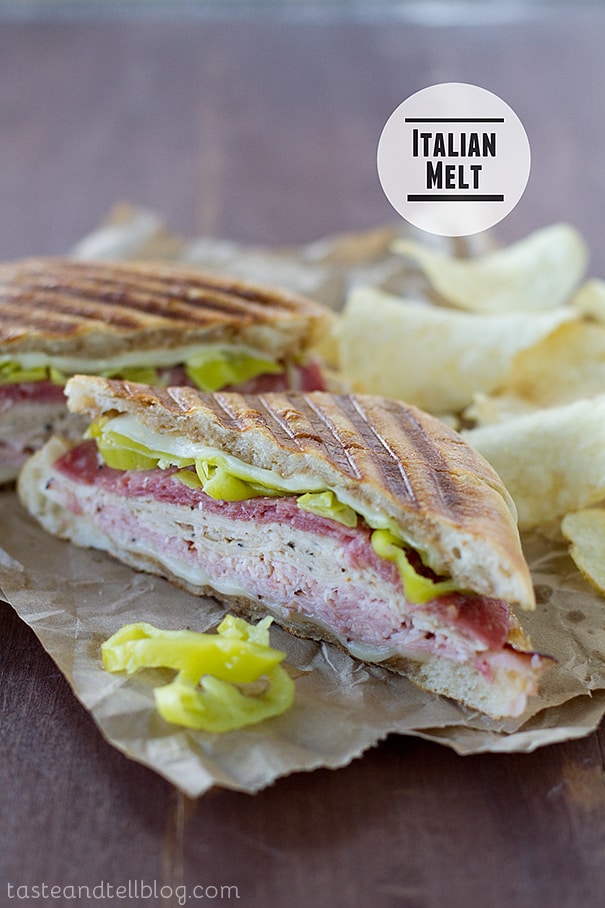 I know that it's that time of year. The time year when the internet is taken over by turkeys and pies and pumpkin galore.
And here I am, posting about a sandwich.
When I first started blogging, I would just blog about what I was eating. No planning ahead. So I would post about what I had on Thanksgiving the week after Thanksgiving. Sure, I was sharing the recipes I was making and eating, but what good is a Thanksgiving recipe the week after Thanksgiving? But since this blog was truly just a hobby back then, it wasn't a big deal.
Now days, bloggers start thinking about holidays months before the holidays are actually there. I tried really hard to be organized this year. I really did. But life has snuck up on me, and organized is the last thing I feel. So while I will be bringing you plenty of Thanksgiving recipes still, today you are getting a sandwich. Because really, you have to eat dinner the other 29 days of the month, too! 🙂
This sandwich is super simple, but packed with a ton of flavor. I think I've been watching too much Rachael Ray, because she's got me adding balsamic vinegar to everything lately. But believe me – the balsamic mayo on this sandwich totally makes it!!
And before I get the hate comments on the name of this sandwich, I know that this is probably not a sandwich that real Italians would make, and it's not a sandwich you'd see in Italy. But these flavors scream Italian to me, so I'm sticking to the name. Because I can. 🙂
Now, go make a sandwich. This sandwich. You won't regret it.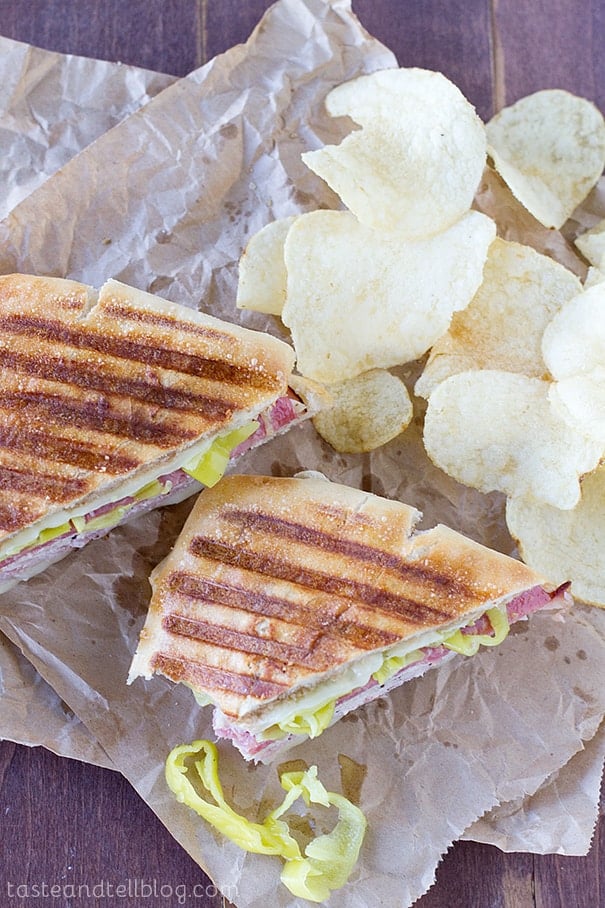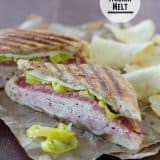 Italian Melt
---
Prep Time: 5 minutes
Cook Time: 10 minutes
Total Time: 15 minutes
Yield: 4 sandwiches 1x
Description
This easy Panini sandwich is filled with turkey, ham, cheese and pepperoncini, and a delicious balsamic mayonnaise.
---
Scale
Ingredients
Balsamic Mayo
1/2 cup mayonnaise
3 tablespoons balsamic vinegar
Sandwiches
8 slices sandwich bread
Butter
1/2 lb sliced deli turkey
1/2 lb sliced deli ham
8 slices of provolone cheese
Pepperoncini
---
Instructions
Preheat a Panini press.
Combine the mayonnaise and balsamic vinegar in a small bowl.
Butter the outsides of the 8 slices of bread. Spread the balsamic mayonnaise on the insides of each of the slices of bread. Layer the turkey, ham and cheese on 4 slices of bread. Top with pepperoncini, then top with the remaining bread, balsamic mayo side on the inside.
Grill the sandwiches on the Panini press until golden brown.
Other Sandwich Ideas: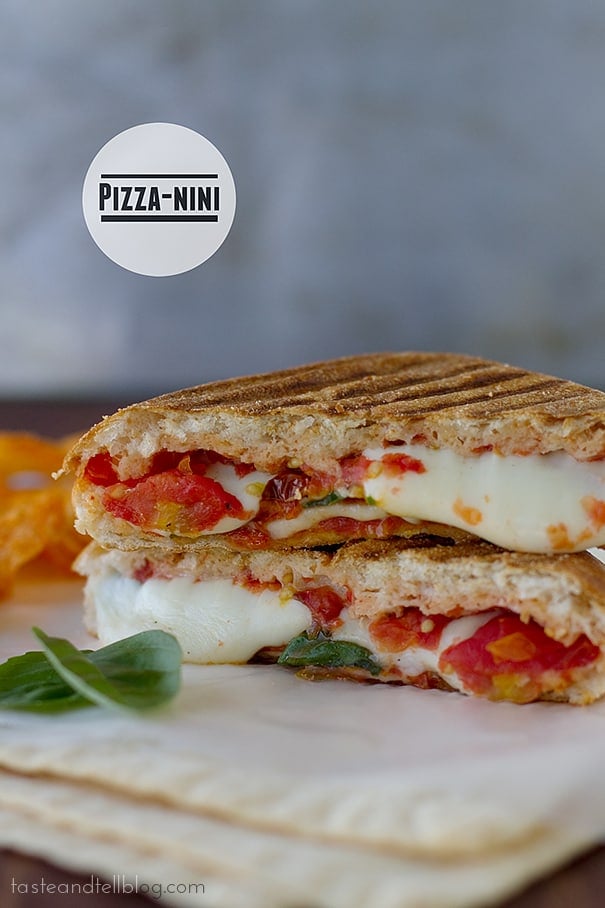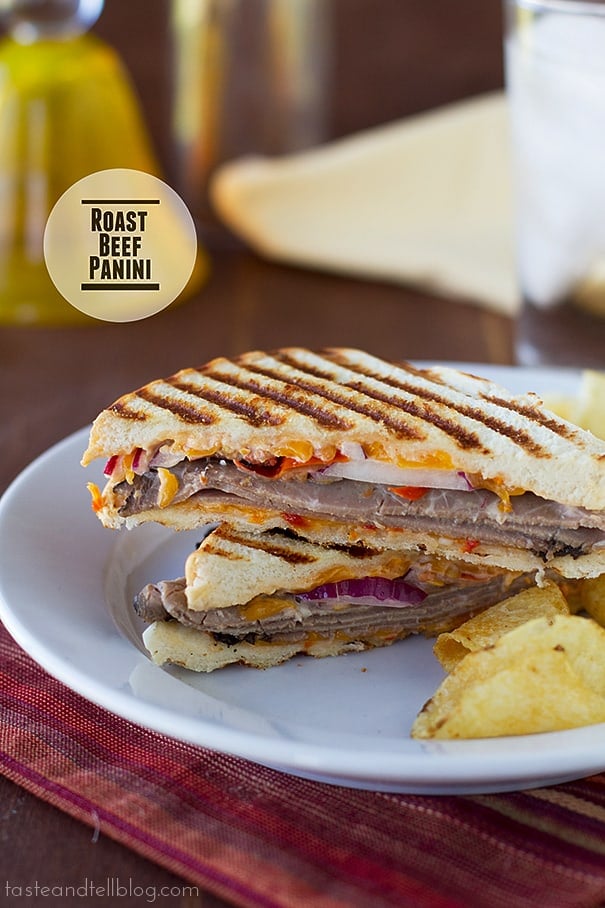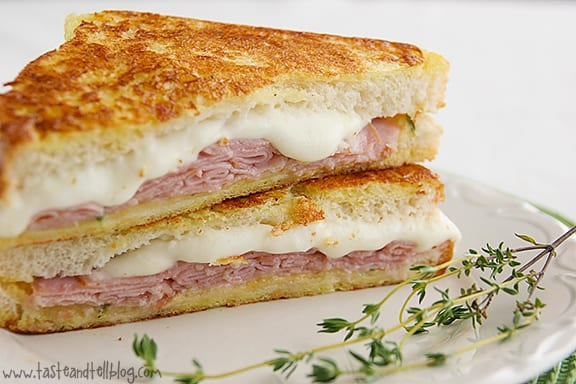 Around the Web:
Pulled BBQ Chicken Panini from Panini Happy
Bacon Monte Cristo Finger Sandwiches from The Slow Roasted Italian
Guacamole Grilled Cheese Sandwich from Two Peas and Their Pod