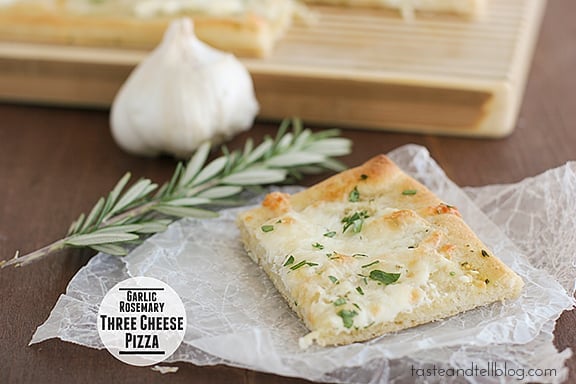 My daughter turned 4 yesterday.  It's kind of crazy.  I seriously feel like we were just bringing her home from the hospital, and now I am here, 4 year later.  And 2 more babies later.  Life sure has changed a lot these last 4 years!!
I always thought I wanted to have a boy first.  I had an older brother growing up, and I always loved having that feeling that there was always someone there to look out for you.  But since Abbi came into my life, I sure am glad that I started with a girl.  Especially when the other kids are so young.  She is my little helper, and I don't know what I'd do without her.  Now I just need to find a way to freeze time to keep my kids young forever!!
One of Abbi's favorite things in the whole world is pizza.  I honestly think that she'd eat it every day if I let her.  But she is a purist when it comes to pizza – cheese only.  Well, technically, it's a little bit of sauce and a whole lot of cheese.  (Bur really – who wouldn't be happy with that??)  But I'm the one that likes to take things a little further than just plain mozzarella cheese.
So I made a pizza that would make both of us happy.  3 cheeses, but a few more flavors that make it a little bit more sophisticated.
This pizza starts with a flavored pizza crust.  I used lots of garlic and rosemary, which I brushed over the entire crust before any toppings are added.  I first discovered that I really like ricotta on pizza when I made the Butternut Squash and Sage Pizza last fall.  So I couldn't resist adding it to this pizza, plus a little mozzarella and Parmesan.  The flavored crust alone is reason to make this, and the cheese takes it over the top!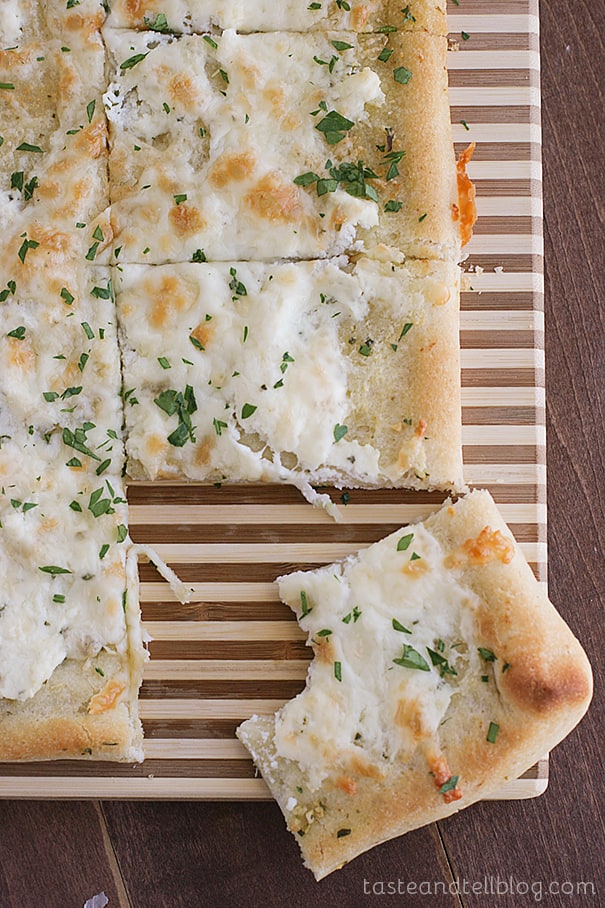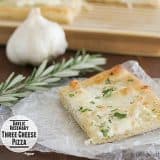 Garlic Rosemary Three Cheese Pizza
---
Prep Time: 10 minutes
Cook Time: 20 minutes
Total Time: 30 minutes
Yield: 6 servings 1x
Description
Think cheese pizza is boring? Try changing up the crust for a flavorful surprise!
---
Scale
Ingredients
1 clove garlic, finely minced
1 teaspoon finely chopped fresh rosemary
2 tablespoons extra virgin olive oil
1 (13.8 oz) Pillsbury classic pizza crust
3/4 cup ricotta cheese
1 cup shredded mozzarella cheese
1/3 cup grated Parmesan cheese
Chopped flat-leaf parsley, optional
---
Instructions
Heat oven to 400°. Spray a baking sheet with nonstick cooking spray; set aside.
In a small bowl, combine the garlic, rosemary and olive oil. Spread the pizza dough out on the baking sheet. Brush or spread the oil over the crust, spreading all the way to the edges of the dough.
Bake for 6 minutes; remove from oven.
Dollop the ricotta cheese onto the crust and gently spread. Sprinkle on the mozzarella cheese and the parmesan cheese. Return the pizza to the oven and bake for an additional 13-15 minutes, or until the crust is golden.
Sprinkle with chopped flat-leaf parsley, if desired.

More pizza with Pillsbury pizza crusts: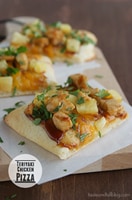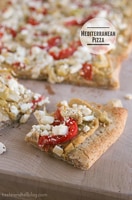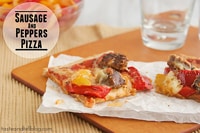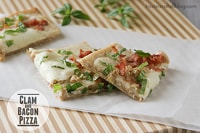 Around the web:
Bacon, Jalepeno and Tomato Pizza from Eclectic Recipes
Caesar Salad Pizza from Inspired Taste
Grilled Bruschetta Pizza from Baked Bree
**I am in a working relationship with Pillsbury and was compensated for this post.  All opinions are my own.**